Sligo Jazz Project – Virtually!
Brian Priestley
Tuesday, July 28, 2020
The popular Irish jazz summer school fired up a bevy international names for its unique online edition this summer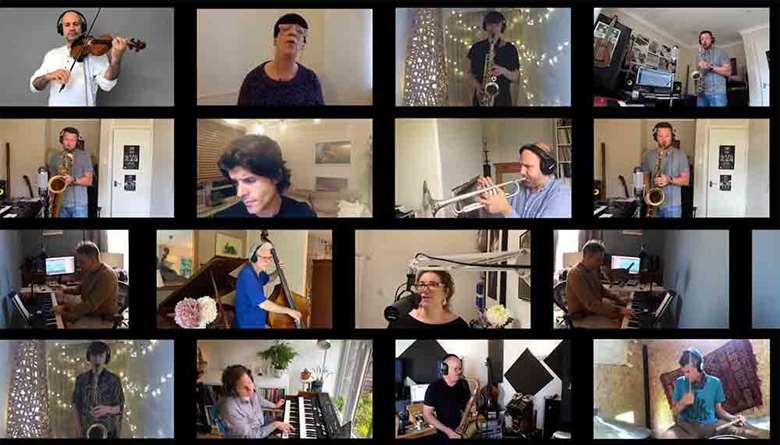 This year's Sligo Jazz Project was officially cancelled in late March, but everything seems to have changed at the start of July when a long-delayed arts subsidy came through. By comparison with Guinness withholding the "subsidy" from its own Cork Jazz Festival until next year, Sligo organiser Eddie Lee sprang into action to create an online programme that also gave employment to some of the musicians due to be involved anyway.

Initially of course, the long-distance viewer felt this could never replace the achievements of the "real" Sligo experience but, over six evenings, an astute mixture of vibrant new recordings and engaging mini-tutorials was successfully balanced by a wealth of archive tracks from previous SJPs. The tutors included everyone from Phil Robson and saxophonist Josephine Davies to U.S. bass legend Rufus Reid, who'd been looking forward to his first visit since 2012. As well as his tutorial and a live interview shared with bassists Steve Rodby and John Goldsby, Rufus was also heard in three of his own compositions, recorded by a 2019 New York big-band with soloists Ingrid Jensen and Scott Robinson.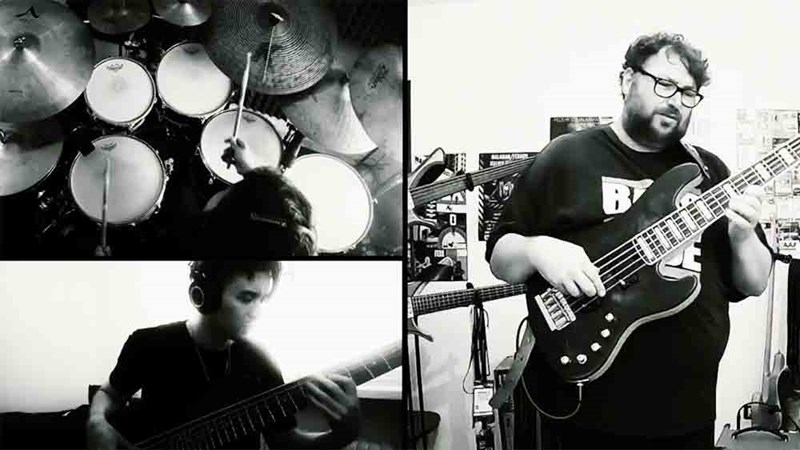 Reid's set was one of the only items not created specifically for this event, and nearly all the other material will continue to be available on Sligo Jazz's Facebook page. That includes the chance for direct comparison between charismatic contemporaries Liane Carroll and Christine Tobin (who is currently living back in Ireland) and between the wise words of Reid and drummer Adam Nussbaum, who did an excellent presentation about playing with brushes. Gratifyingly, the Friday night programme of Irish jazz musicians included several players who first attended Sligo as students, such as brothers Conor and Michael Murray and the teenage members of the Saffron Trio.
The duelling electric-basses of Federico Malaman and Henrik Linder (with drummer Nicolas Viccaro – all pictured above) were heard not only from their 2018 appearance but in a new lockdown version of 'Bright Size Life'. And it proved a masterstroke to end Saturday's concert with a new take on SJP's 2016 finale; the big-band sidemen and the contributions of vocalists Carroll, Sara Colman and Sachal Vasandani had all been recorded separately and mixed by Eddie Lee, and 'You've Got A Friend' typified everything about that Sligo vibe.
Visit the SJP Facebook page to enjoy some of then performances again www.facebook.com/sligojazz
Watch