Tara Minton among an uplifting line-up for Jazz On A Summer's Evening at Cadogan Hall
AJ Dehany
Tuesday, June 8, 2021
Carroll Thompson, Paul Lee, Jo Harrop and Tara Minton come together for a special socially distanced concert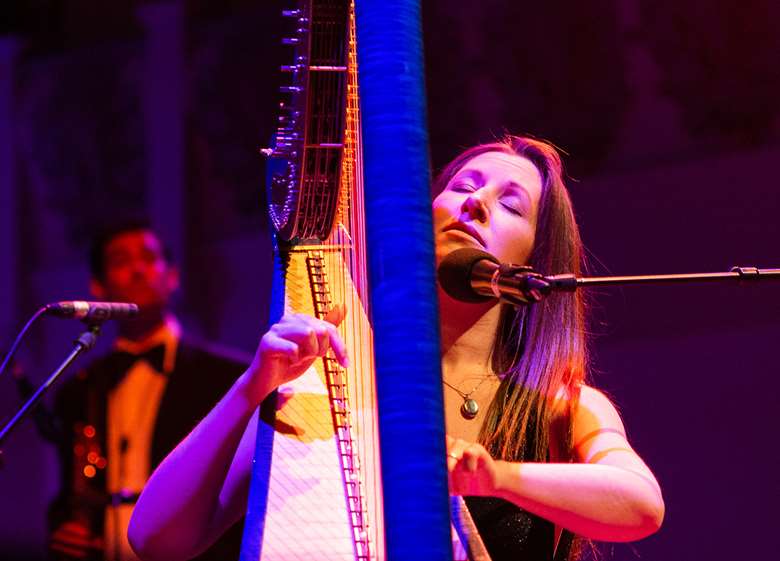 Originally envisioned as an evening of festive jazz but reimagined around a theme of summer and renewal, Jazz On A Summer's Evening was a tonic for souls starved of live music. As an evening of aspiration, it was pure class. The luminous acoustic of Cadogan Hall is ideally suited to strings and sonorous voices. The concert was both live-streamed and broadcast on Jazz FM, but Alex Webb's arrangements for jazz group and string quartet throughout made for a visceral and emotional personal experience. It was the first gig in a long time for the majority of the audience and the sparsely populated stalls gave a strange and hesitant vibe at first, but by the end the mood was euphoric. 
In their individual sets, the artists didn't betray too much nervousness. They looked like they wouldn't have wanted to be anywhere else. Tara Minton confidently opened the evening with Stevie Wonder's 'If It's Magic'. The unlikely but magical missing link between Barbra Streisand and Dorothy Ashby, Minton's reading was faithful to Ashby's rich harp playing on the original recording, taken to another level by the purity and power of her voice in the resonant hall. 
Jo Harrop's voice has its own purity and power with a little cheeky grit reminiscent of Cleo Laine. Joining her fellow "Geordie compatriot" pianist Paul Edis, and guitarist Jamie McCredie, she performed a mixture of ballads and lockdown originals (which must be a fairly substantial sub-genre in jazz by now). The playing was steeped in blue notes to the extent it felt a little like 'jazz style' rather than 'creative jazz' but when the strings and group and singers are in full effect it's glorious.
By the time of the shorter (too short!) sets of the second half, the audience needed little encouragement from Incognito singer Tony Momrelle to clap along. Paul Lee's selections of pop standards showcased a perfect soul voice with a cool restraint. Famously selected to sing at the Merkel royal wedding, he is likeable and endearingly self-effacing in manner.

Carroll Thompson brought sunshine to standards with an appealing fusion of reggae and jazz. 'I Can See Clearly Now' segued into a climactic jazz-pop medley as each singer returned to take a verse or two of 'Summertime', 'Here Comes The Sun', and 'Summer Wind'. In rich group harmony, the refrain of the line "I can see clearly now the rain has gone" felt like a totemic conclusion – a soul-cleansing summery sayonara to our winter of discontent. 

ajdehany.co.uk