Yamaha Custom 82Z soprano saxophone
Tuesday, November 13, 2012
The 82Z embodies everything that we have come to expect from Yamaha, expert build, flawless finish – tangible tone.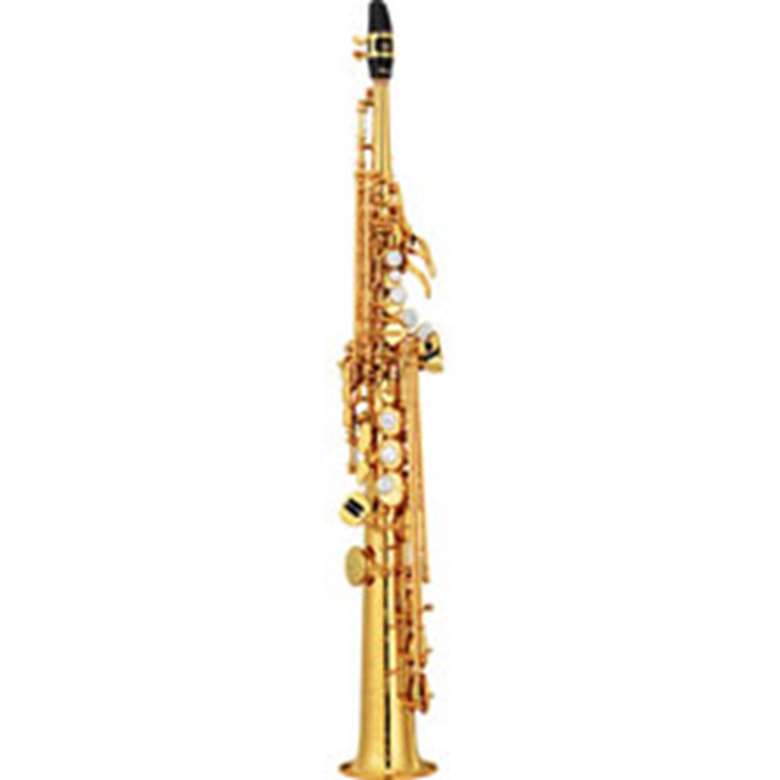 The gold lacquer (black lacquer and silver plated also available) finish on a one piece neck and body with a straight fixed crook (there is also a curved crook model), harks back to the much loved 62, which continues to be one of Yamaha's most sought after sopranos. As you might expect, keywork is solid and dependable and the 82Z comes with some useful and subtle adjustments to key placement. The Eb key on the lower table is set slightly further away from the D key, which adds greatly to the playability in that area, while the palm keys are also larger and set at a more acute angle which aids the flow and functionality in the top register.
Fitting the supplied custom mouthpiece with its standard ligature and a Rico Jazz Select 3 reed, the 82Z proved to be a smooth and easy blower and beautifully even across the full range. Intonation was perfect and there was the usual Yamaha brightness to the overall sound. However, the 82Z has a depth and warmth to its sound that is really quite unique, particularly for an instrument with a straight crook – we wonder what levels of sweetness and warmth the curved crook model might produce. Having said that, it is still possible to coax dry, wiry "snake charmer" sounds from the straight crooked 82Z, which were particularly effective in the lower register. Shipped in a rectangular, hard shell, plush lined fitted case with a fine denier cover, double clasp locks and latch, two grab handles and substantial nylon feet to both the end and base of the case, this is a five star package that performs in every sense.
For more go to www.uk.yamaha.com