Shiva Feshareki with the BBC Concert Orchestra, QEH – EFG London Jazz Festival 2018
Thursday, November 29, 2018
On Sunday, 18 November, the BBC Concert Orchestra and conductor Bramwell Tovey attempted the precarious endeavor of adapting jazz to an orchestral setting.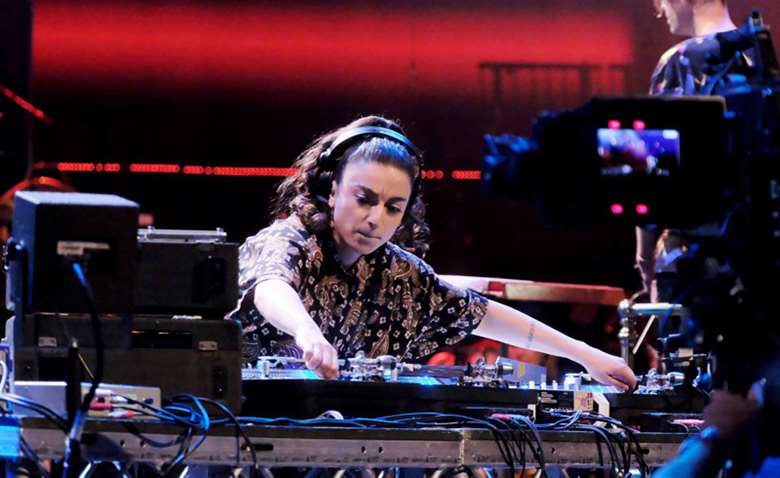 Thanks to the likes of George Gershwin, there is a history of combining these two disparate genres, yet the improvisatory nature of jazz and swing music remain difficult to replicate authentically in orchestral instrumentations. That being said, the BBC Concert Orchestra chose a perfect jazz standard to adapt, Wayne Shorter's 'Nefertiti'. Aranger Guy Barker's use of classical 'theme and development' techniques, in tandem with stylistic touches of jazz – such as trumpet growls and the use of brass mutes – made for a unique and ultimately satisfying take on the Shorter staple.
'Pictures in the Smoke', written by conductor Bramwell Tovey, bookended profoundly melancholy yet rich piano solos with bustling, chaotic brass and percussion interludes. Though occasionally rambling, Tovey's adaptation of the Dorothy Parker poem largely captured the vast range of feelings that can come with love: from delicate vulnerability to dizzying confusion. After 'Chorales for Orchestra' by James Tenney, Shiva Feshareki (pictured above) made a point of acknowledging Tenney's contributions to electronic music. For most listener's, this was likely a welcome explanation of Tenney's brooding, dense composition, and it helped contextualise what Feshareki was about to do.
Feshareki explained that her primary objective was to expose new perspectives on sound. This was masterfully achieved, for although Feshareki's improvisations featured everything from distorted orchestra stabs to robotic coos, it held together coherently, and was deftly balanced with the orchestral material. The BBC Orchestra's technical mastery was also utilised marvelously in the second half, a minutes-long, intense yet gradual build from whispers to vast pools of strings with thunderous brass swells. While the concert as a whole was not as demonstrative of jazz stylings as others in the festival, Feshareki's singular approach to improvisation more than validated the programme, and made a powerful statement on the possibilities for and versatility of the turntable itself.
– Luke Martin Franc