Stan Sulzmann's Neon Orchestra, Purcell Room – EFG London Jazz Festival 2018
Thursday, November 29, 2018
Veteran jazz musician Stan Sulzmann has seen it all.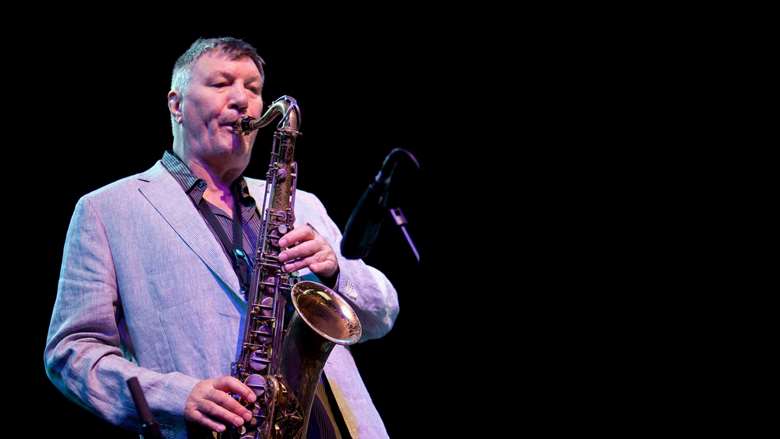 London-born with a career spanning decades, Sulzmann celebrated his 70th birthday (a few days early) in an all too familiar venue, you wouldn't know how special this night was for him. He casually walks on to stage, dressed a little more informally than the rest of the orchestra, and almost trips while finding his way to the chair at the front. A stranger to his work would have no idea what kind of sound would emerge from his saxophone. And then the orchestra explodes into life.
Stan's musical arrangements come in waves, each washing over you with delicate emotion and multifarious harmony. In an orchestra comprised of so many different instruments, it's no easy task to give each part a purpose, but he succeeds in making everything an integral element. Even if something like the guitar is a background instrument in one piece, it's sure to get its time to shine a few songs later, with a solo or beautiful melodic part. It's also nice to see an orchestra comprised of many different ages, which only serves to aid the variety factor, bringing different backgrounds together to make something that feels diverse but perfectly in sync.
Stan himself is of course a supremely confident figure, always bringing his A-game to his solo parts, but serving the music with his solos and never over-doing them. He introduces each tune, sometimes with bittersweet eulogies to the musicians who wrote them or who he collaborated with. 'Between Moons' in the second half is a highlight, written by John Taylor, who Stan used to be in a duo with in the 1970's.
Of course, not everything has to be so serious. Sulzmann doesn't shy away from writing songs about the joy of free coffee, or a pat on the back, and they come with just as much energy and enthusiasm. Stan maybe 70, but he's not slowing down. May he perform for decades more to come.
– Ethan Saphra