Charles Mingus
Kevin Le Gendre

Like several classical composers Charles Mingus achieved the ideal of a 'folk art.' While the celebratory stomp of 'Better Get It In Your Soul' sums this up brilliantly the reflective, immensely elegiac composing of The Black Saint And The Sinner Lady shows his unbound imagination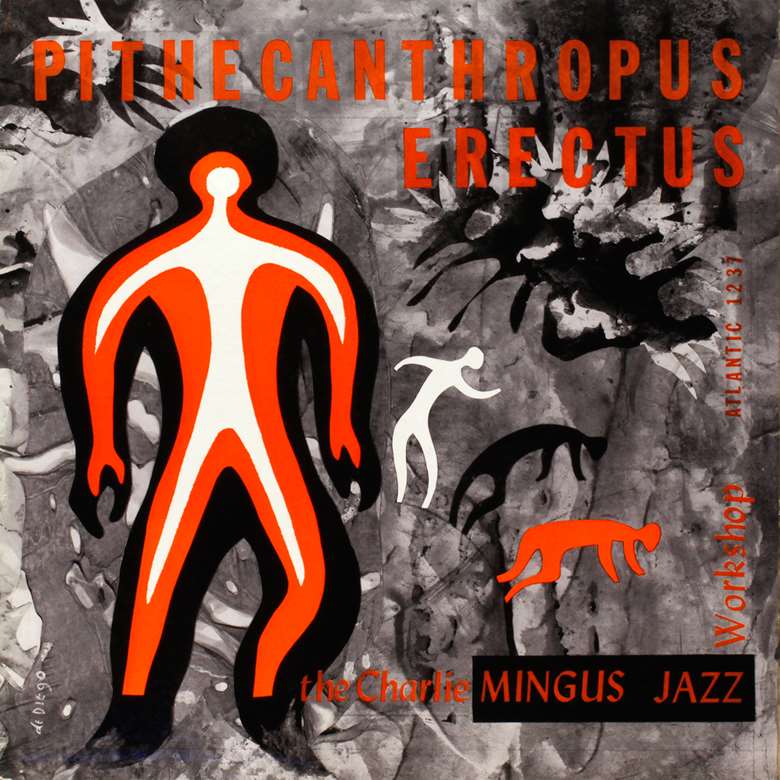 Although his gifts as a bassist and composer were immense, Charles Mingus also embodied a distinct spirit of defiance and dissent in jazz.
The political statements he made during the Civil Rights era, through titles such as 'Prayer For Passive Resistance', 'Haitian Fight Song', 'Meditations' and 'Fables Of Faubus', a searing denunciation of the Arkansas governor who openly stood against integrated schooling, are epochal. These pieces reflect the uncompromising nature of Mingus' character, infamous for such turbulence that he even inflicted violence upon some of his band members, as well as his mercurial musical brilliance.
Raised in the poor black neighbourhood of Watts, Los Angeles Mingus, played cello in high school, switched to bass and studied with the renowned Herman Rheimschagen of the New York Philharmonic. While his immersion in classical music, particularly Ravel and Bach, were important Mingus fully absorbed the influence of New Orleans jazz and classic big bands led by such as Duke Ellington, and had his first professional gig with the Duke's esteemed clarinetist Barney Bigard before playing with a dizzying array of legendary figures, from Louis Armstrong to Lionel Hampton, Chico Hamilton and Charlie Parker.
Apart from his grounding in both swing and bebop Mingus absorbed the liberating, ecstatic energy of the black church, which became absolutely essential in many of his own compositions where driving, jangling tambourine-led rhythms, joyous vocal shouts and moanin' instrumental phrases took pride of place, to the extent that Mingus' music stood convincingly at the cross-roads of jazz, gospel, blues and proto-R&B, or rather he understood and celebrated the relationship between all of the above.
A virtuoso double bassist who extended the vocabulary of his instrument by way of a fabulously burly tone, complex phrasing and masterful shifts of tempo and meter, Mingus managed to maintain some of the ruggedness, explosiveness and spontaneity of the earliest incarnations of black music all the while embracing and infusing the sophistication of its subsequent development.
Like several classical composers he achieved the ideal of a 'folk art.' While the celebratory stomp of 'Better Get It In Your Soul' sums this up brilliantly the reflective, immensely elegiac composing of The Black Saint And The Sinner Lady shows his unbound imagination. Reaching artistic maturity in the late '50s Mingus became, along with Monk, Miles, Trane et al, one of the prime movers of the modern jazz age, and his prolific output, which saw him record for Columbia, Candid and Impulse!, has left a remarkable legacy.
Mingus was an accomplished pianist as well as bassist, and his love of the two instruments, especially the harmonic richness of the former, was vital in his artistic development. Furthermore, he was able to nurture considerable talent in contexts such as the Jazz Composers Workshop where players yielded much spontaneous collective dynamism.
Many of his ensembles read almost like a mini hall of fame - John Handy, Rahsaan Roland Kirk, Eric Dolphy, Jimmy Knepper, Jaki Byard, Don Pullen, Dannie Richmond and Booker Ervin to name but some - and it is to Mingus' credit that he deployed these players so effectively either on written parts or in group improvisation. Although Mingus grew into a great bandleader it is interesting that one of his defining musical statements, Money Jungle, saw him as the junior partner in an all-star trio with this idols Duke Ellington and Max Roach. The album was recorded in 1962 but inspired an ambitious interpretation by Terri Lyne Carrington in 2013, proving that the anti-capitalist message was, sadly, more relevant than ever to the internet age.