Esbjörn Svensson
The Esbjörn Svensson Trio was regarded as one of the best jazz groups in the world when Svensson died in a tragic scuba diving accident in 2008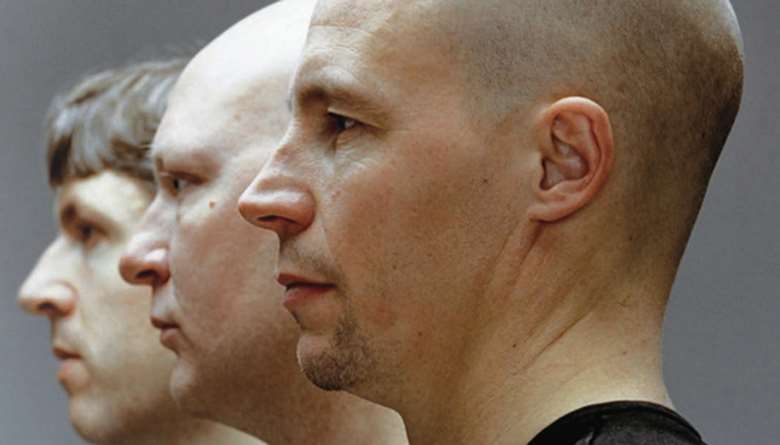 Svensson, Bror Fredrik Esbjörn (b. 16th April 1964, Skultuna, Sweden, d. 14th June 2008, Stockholm, Sweden). Introduced to classical music through his mother, a classical pianist, and to jazz by his father, a jazz enthusiast. His uncle on his father's side, Gunnar Svensson, was an accomplished jazz pianist who played in Sweden's leading jazz ensemble, the Arne Domnerus Orchestra.
At 16 he went to music college to study piano and at 18 he was asking for a jazz teacher and was assigned Jerzy Lisewski in 1982-83, whom Svensson credited with teaching him a lot both in jazz and classical. Entering the Royal College of Music, Stockholm for four years, originally to study jazz piano, he ended up studying classical as no suitable jazz tutor could be found. On graduation, Svensson joined a hard bop band and establishing himself on the Stockholm jazz scene.
In 1990 he formed a piano trio with childhood friend Magnus Öström on drums. After trying several bass players Dan Berglund joined in 1993, recording their debut album When Everyone Has Gone as the Esbjörn Svensson Trio that year. Svensson was prominently featured in Stockholm's Duke Ellington celebration of 1994, and recorded with the Jazz Furniture group in April 1994 with Dan Berglund on bass and Magnus Öström on drums and a front-line of young Swedish Lions comprising Magnus Broo on trumpet, Fredrik Ljungkvist and Per "Texas" Johansson on saxes. He was nominated for Swedish Jazz Musician of the Year in 1995 and 1996.
Around this time Svensson requested Berglund and Öström forgo any freelance work to concentrate solely on the trio in order to develop an individual group sound. From 1994, Svensson was a member of trombonist Nils Landgren's Funk Unit, the one gig he did not forgo when the trio made their decision to stop freelancing in order to help finance keeping his trio together, recording Paint It Blue [1996] and Live in Montreux [1998]. It brought him to the attention of Siggi Loch of ACT records. Initially Loch was constrained from recording the trio by Svensson's existing record company Diesel, but an agreement was thrashed out in 1999 with ACT licensing From Gargarin's Point of View for sales outside Sweden.

With Burkhard Hopper appointed as manager, the record made the international breakthrough Loch had predicted for the trio. Now known as e.s.t., Good Morning Susie Soho followed in 2000, Strange Place for Snow in 2001 and Seven Days of Falling in 2003, with sales increasing on every release, going far beyond the market expectations for a "jazz" recording. In 2003 they were awarded the prestigious "Discovery of the Year" award at the MIDEM music convention in France, "Best International Artist of the Year" award at the BBC Jazz Awards in London and in 2004 came the Hans Koller European Jazz Prize.
By now they were headlining at European jazz festivals, usually the province of the big American jazz stars, and Svensson decided to try and break into the U.S. market. In 2005, came Viaticum, which went into the top 50 pop album charts in Germany and France and hit the four spot in Sweden achieving platinum sales, while Tuesday Wonderland from2006 received a Swedish Grammy award (their sixth), and the German Jazz Award in gold and platinum.

In May that year they featured on the cover of Downbeat magazine, the first European group in the magazine's then 72 year history to do so. By now they were regarded as one of the top jazz groups in the world, and on June 21, 2008 they was due to headline at the JVC Jazz Festival New York, but just one week to the day before the event, Svensson died in a scuba diving accident off Ingarö island, just outside Stockholm. He was rushed to Karolinska University Hospital by helicopter, but could not be saved. He was 44 years old and survived by his wife Eva and two sons Reuben and Noa.