Louis Armstrong
It was Louis Armstrong's genius which single-handedly forged the leading role for the improvising soloist, inventing its language, style and attitude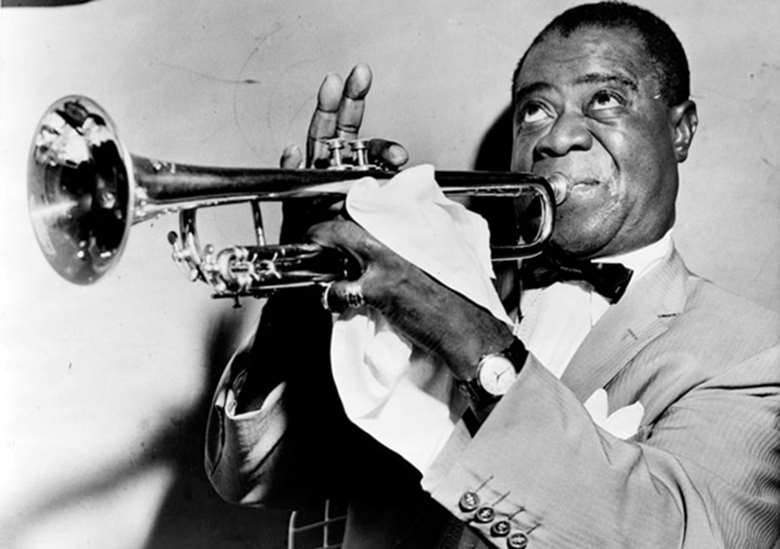 Sometimes "what if?" games are not just harmless fun but instructive. What if Louis Armstrng had never taken up the cornet in the New Orleans Home for Colored Waifs? It's arguable that jazz as we know it simply wouldn't exist, for it was Armstrong's genius which single-handedly forged the leading role for the improvising soloist, inventing its language, style and attitude. Just as Vivaldi turned his back on polyphony and created a single lead role for virtuosi in his Venice orchestra, so Armstrong, two centuries later, changed the course of music just as decisively.
From the moment he left King Oliver's Creole band in Chicago and joined Fletcher Henderson in New York in 1924, he was making news. By 1925 he was also recording the Hot Five 78s which were crammed full of incredible vitality and fresh musical ideas, so much so that, even today, they startle the new listener with their energy and power.

By the end of the decade he was using full-blown big bands as backdrops for his trumpet playing and for his innovative singing. Armstrong's vocal style is much loved but often overlooked by jazz fans: it was his fantastic ability to re-shape the phrasing of songs with his voice that led to the development of all modern popular singing, rock and rap included.
Armstrong ran a big band right through to the late 40s, staying largely abreast of jazz's stylistic changes up to bebop, a music he never felt comfortable with. His was the face and sound of jazz all that time throughout the world, and his playing continued to inspire every new musician who came to the music.

He was also a regular in Hollywood movies and a star of musical "shorts". In 1947 Louis formed his All Stars (originally featuring Earl Hines and Jack Teagarden). This was to remain his primary musical format for the rest of his life, although there were many personnel changes over the years. In it he combined the old New Orleans repertoire with current hits (that's how he came across 'Mack the Knife' in the 50s) while occasionally doing one-off albums and concerts with a very different musical agenda, such as the classic 1956-7 records with Ella Fitzgerald or the Armstrong-Ellington album of a year or so later.
By the mid-60s Louis's lip was largely shot and he resorted to singing for most of his time on stage, but by then he was one of the most well-known and dearly loved personalities on earth. His last show-biz years, with hits like 'What A Wonderful World', tend to obscure his overall contribution to jazz, but a close listen even to his later albums show his miraculous phrasing and soul still completely intact.