10 Essential Sun Ra Albums
Friday, October 8, 2021
Here are 10 key recordings plucked by Edwin Pouncey from Ra's enormous discography that continues to yield up new discoveries and lost musical treasures to this day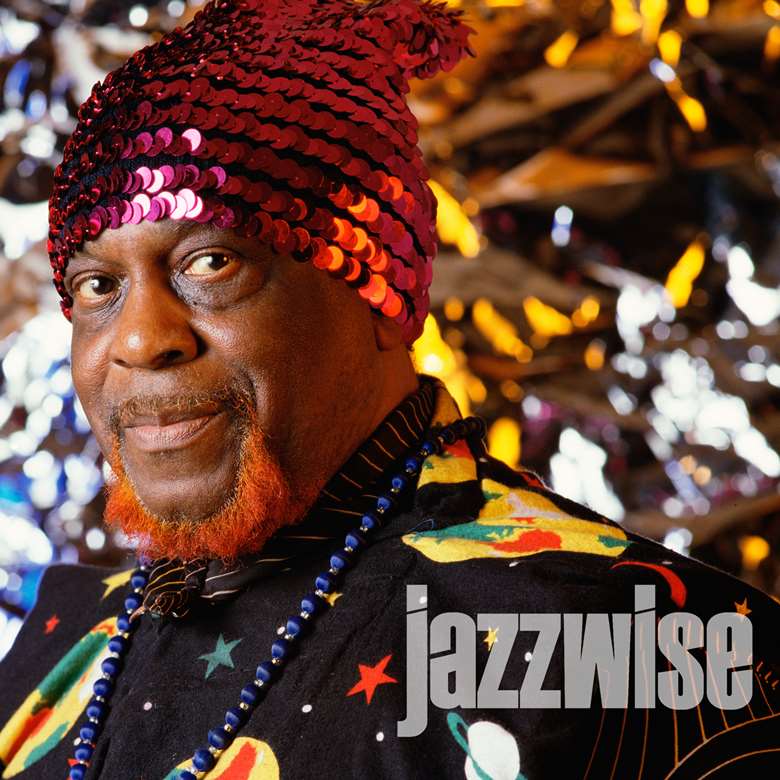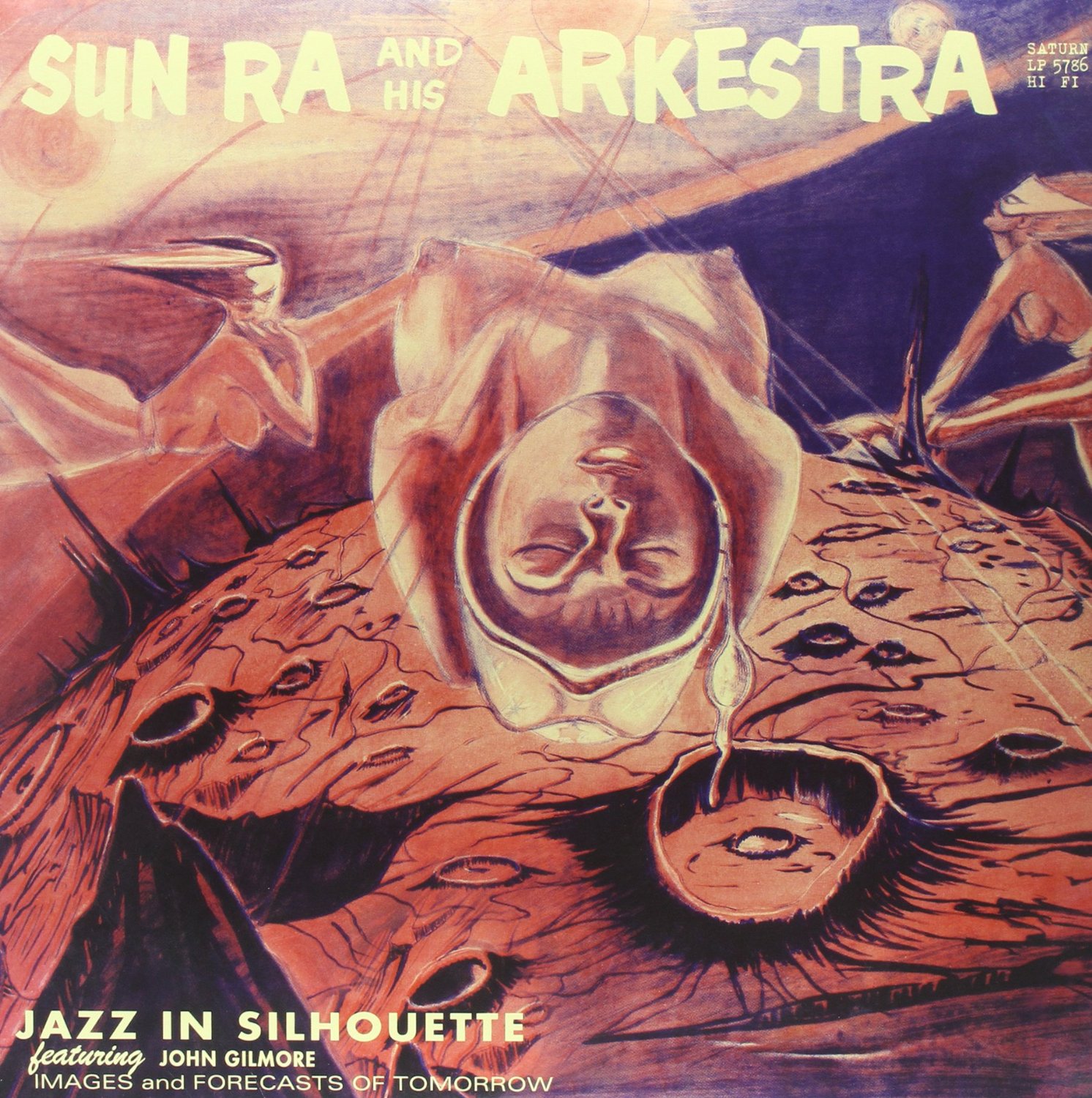 Jazz In Silhouette
El Saturn LP (1959) Phoenix Jazz CD
Recorded at El Saturn Studio, Chicago, this album is generally considered to be one of Sun Ra's best works from his period there. Since hailed as an overlooked masterpiece, Jazz In Silhouette perfectly encapsulates how the Arkestra would remain faithful to the jazz tradition of Duke Ellington and Fletcher Henderson, but also be looking toward the future of the music they had studied and mastered under Ra's precise tutelage. Replete with its distinctive cover art, depicting semi-naked space sirens levitating over a lunar landscape, here was jazz that looked and sounded alien (yet somehow strangely familiar) to a late 1950s audience – but stranger sounds were yet to come.
---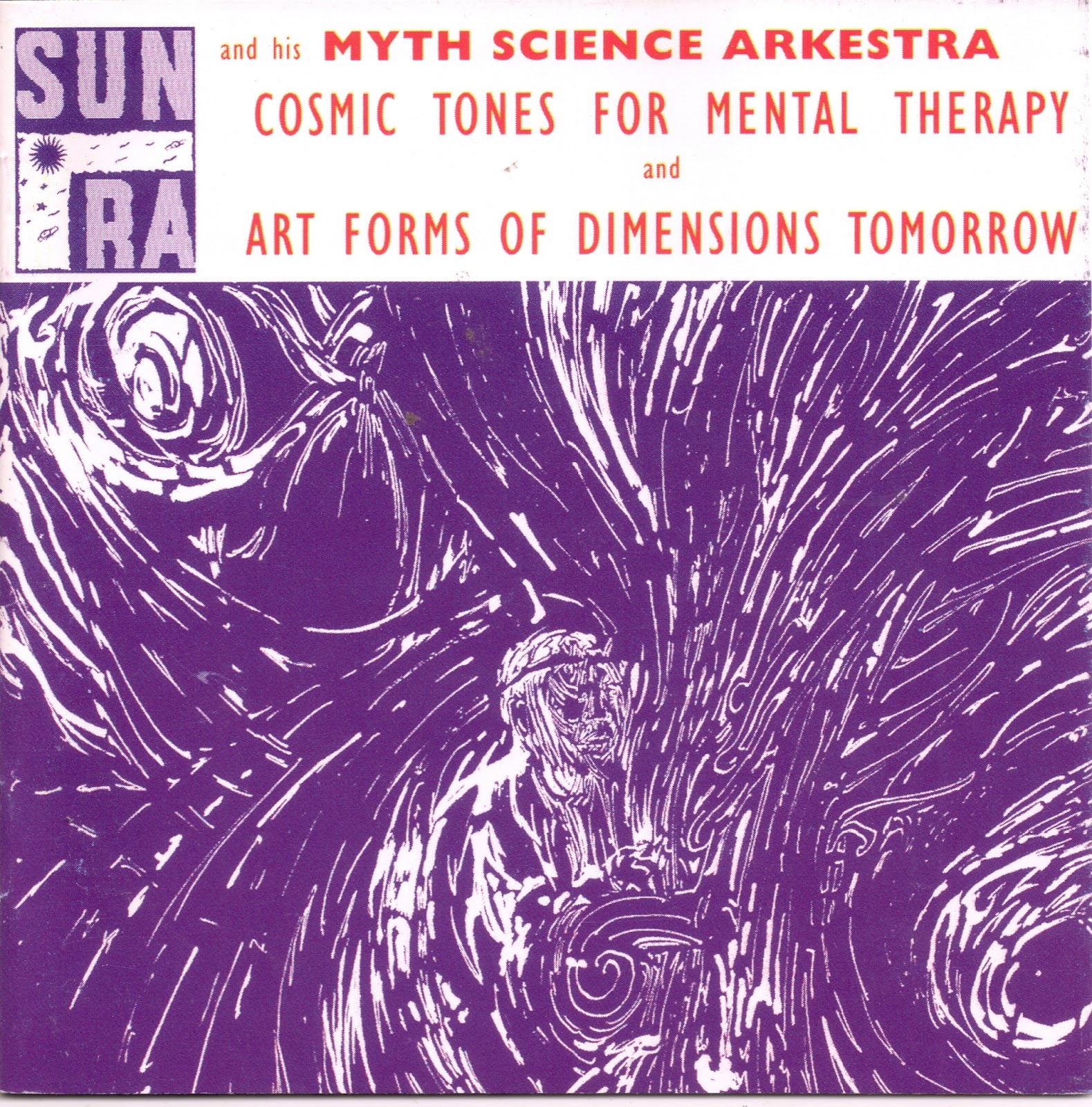 Cosmic Tones For Mental Therapy
El Saturn LP (1963) Evidence CD
By now Sun Ra's music was entering realms of new discovery that few jazz aficionados could comfortably take on board. Beyond even the wildest freeform excesses of John Coltrane and Eric Dolphy, Cosmic Tones For Mental Therapy was psychedelic jazz music before the term had entered the media slipstream. Armed with such exotic instruments as sky tone drums and astro space organ – together with a space echo treatment through which most of the music was channelled – Ra and his Arkestra explore the outer limits of cosmic improvisation and return with an album that (as its Freudian title suggests) invites the listener to discover their musical inner id.
---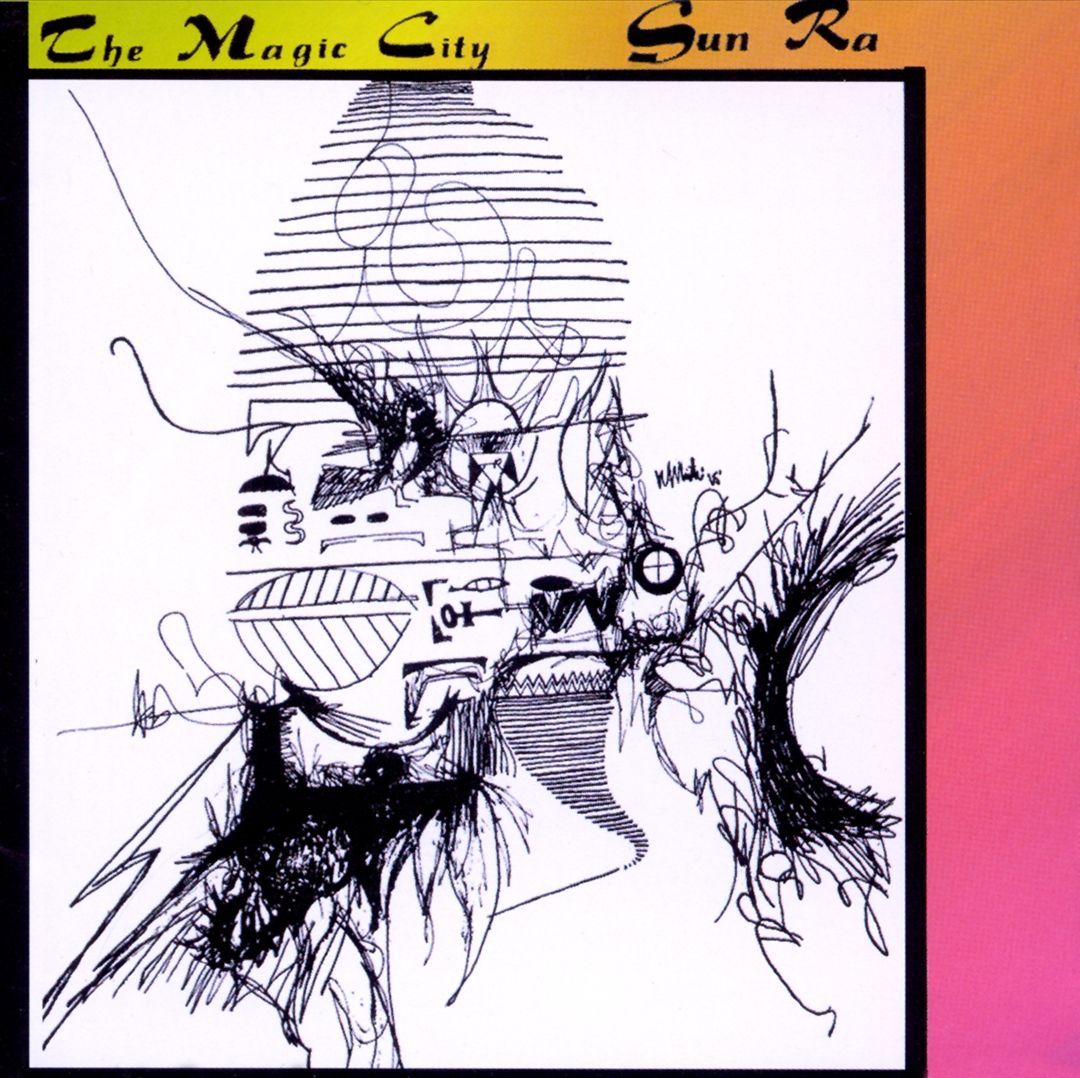 The Magic City
El Saturn LP (1965) Evidence CD
Made up of four multi-dimensional sounding pieces of music, The Magic City is partly Sun Ra's reflection on the city of Birmingham, Alabama where he was born and raised. Few, however, could have foreseen the dramatic musical change that Ra had in mind when composing this music, a senses altering series of sonic experiments that took his music to another level of creativity. Alongside the epic title track – and the shorter sound poems 'Abstract Eye' and 'Abstract 'I"' – the centrepiece here is 'The Shadow World', a frantic fusion of jazz and avant-garde classical music that still sounds totally unique.
---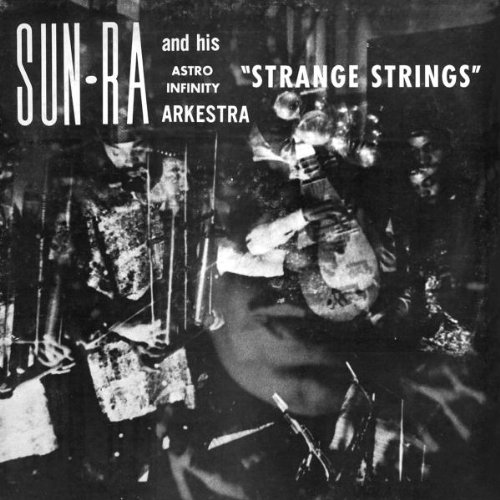 Strange Strings
El Saturn LP (1966) Atavistic CD
Further experimentation in the studio produced this astonishing project. After asking the Arkestra to lay down their horns, Ra then handed the players various stringed instruments, none of which they knew how to play. Instead of the expected cacophony, however, a wonderful and totally unexpected new music was discovered. Such was the musical excellence of the Arkestra that they could naturally cross over into unknown musical territory. Strange Strings is a renowned Ra classic that has since been extended by the release of the Roaratorio label's Other Strange Worlds, an album made up of newly discovered recordings from the Strange Strings session.
---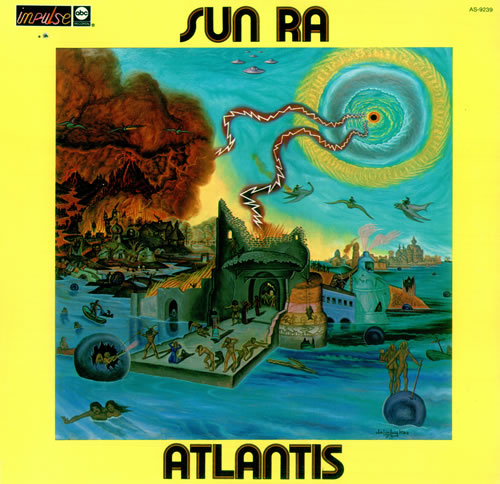 Atlantis
El Saturn LP (1969) Evidence CD
In his liner notes to this record Sun Ra warns his listeners that: "The past is dead, and those who are following the past are doomed to die and be like the past." Ra had no room for passengers as he set the controls for his latest space jazz adventure, and as the epic title track clearly demonstrates he also had no intention of altering his course. Featuring Ra playing a Hohner Clavinet (or Solar Sound Instrument as he called it) the mood here is thick with inventive twists and turns that are swept along by a tsunami of dislocated rhythm, textures and un-caged jazz motifs.
---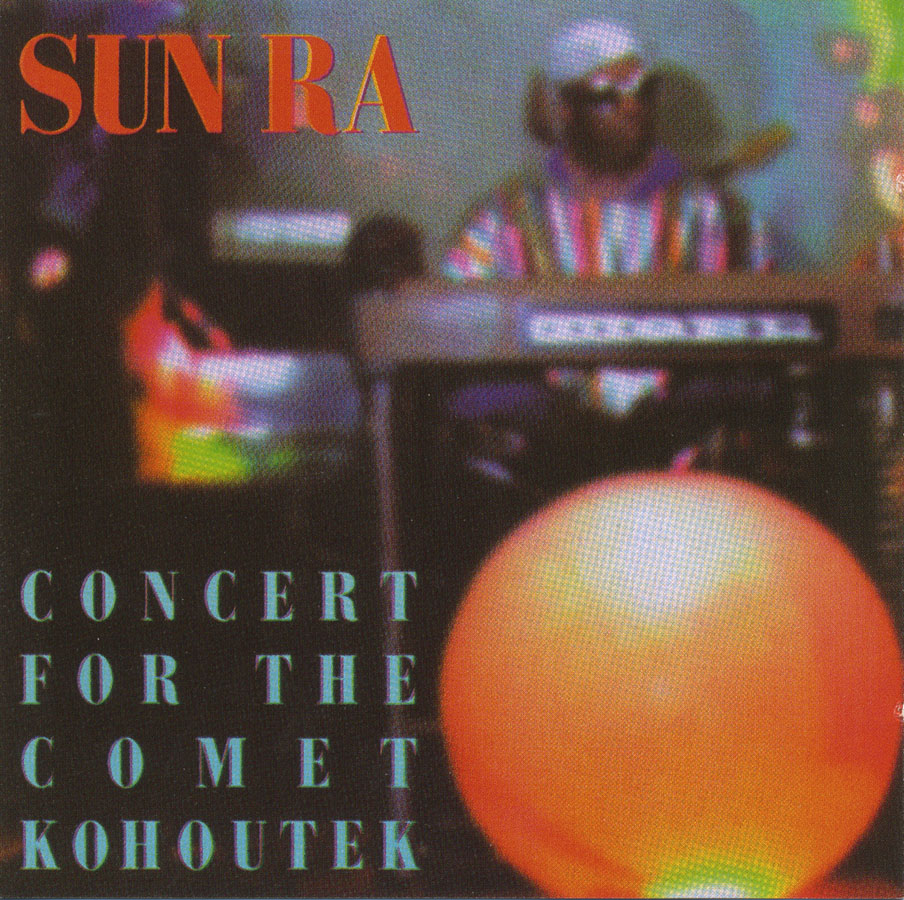 Concert For The Comet Kohoutek
ESP-Disk LP (1973)
Performed at New York City's Town Hall on December 22nd 1973, this live recording for the passing by of the comet Kohoutek over Planet Earth is a wild and varied celebration that is often overlooked. Taking off with a roaring version of 'Astro Black', the Arkestra slide into a lengthy work out on 'Discipline 27: Part 1', complete with a slithery Moog solo from Mister Ra. 'Unknown Kohoutek' is the real brain burner of the set, however, with the Arkestra playing solemnly over their leader's involved and complex flourishes of electronic organ tinkering and synthesizer slash. Occasionally sounding like the soundtrack to some grindhouse sci-fi movie, this is Ra music at its most passionate and unpredictable.
---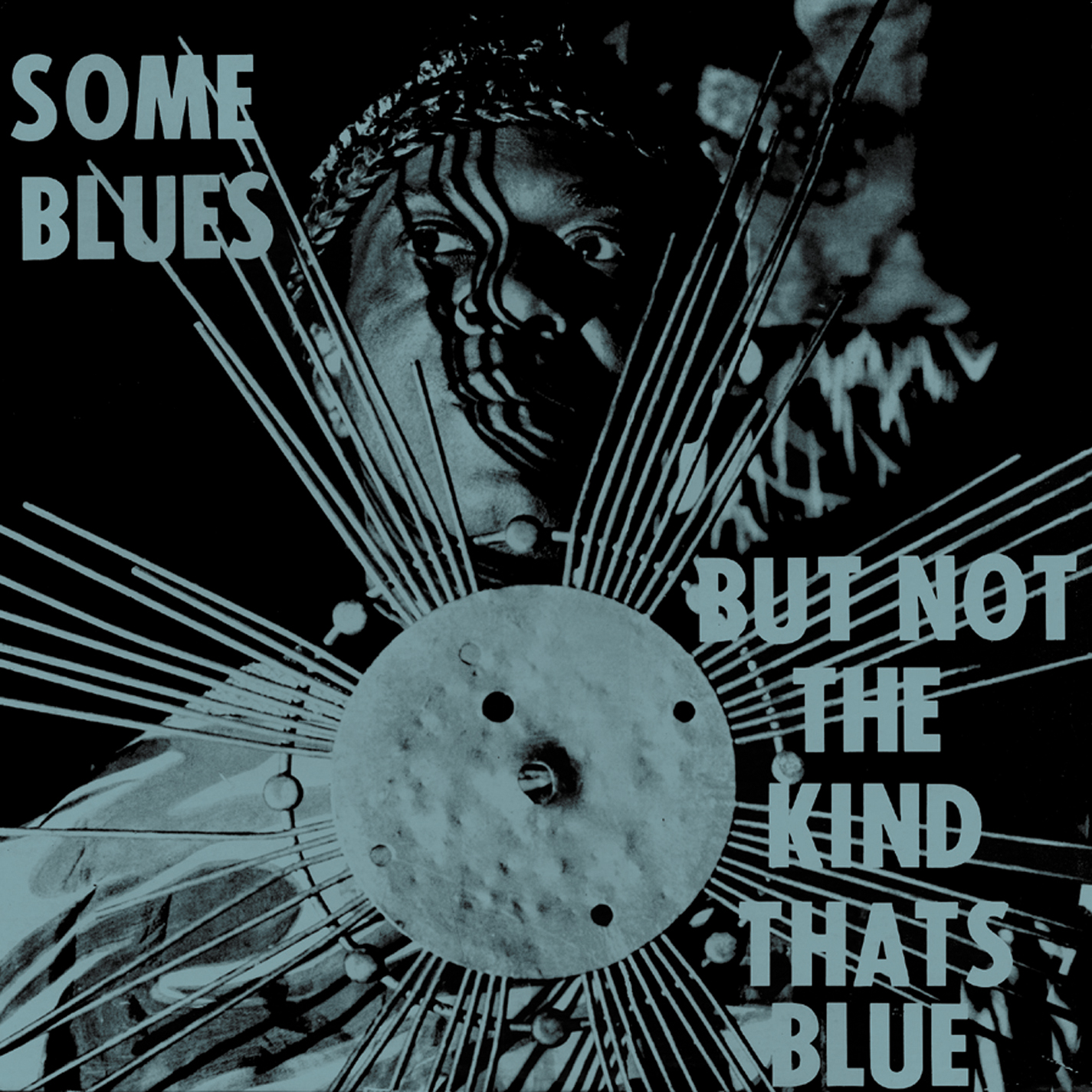 Some Blues But Not The Kind That's Blue
El Saturn LP (1977) Atavistic CD
Apart from two extraordinary Ra abstractions, this set from 1977 is mostly made up of standards featuring the tenor playing of John Gilmore and Ra on piano. The rest of the group make contributions, but it is mostly Ra and Gilmore who are to the fore, especially on a masterful rendition of John Coltrane's 'My Favorite Things' that closely mirrors the dynamic joy and energy of the original quartet's recording. Also worthy of mention are the two takes of 'I'll Get By' with Ra on piano, bass player Ronnie Boykins and Gilmore's breathy tenor on one, while trumpet player Akh Tal Ebah appears on the second with Ra leading on electronic organ.
---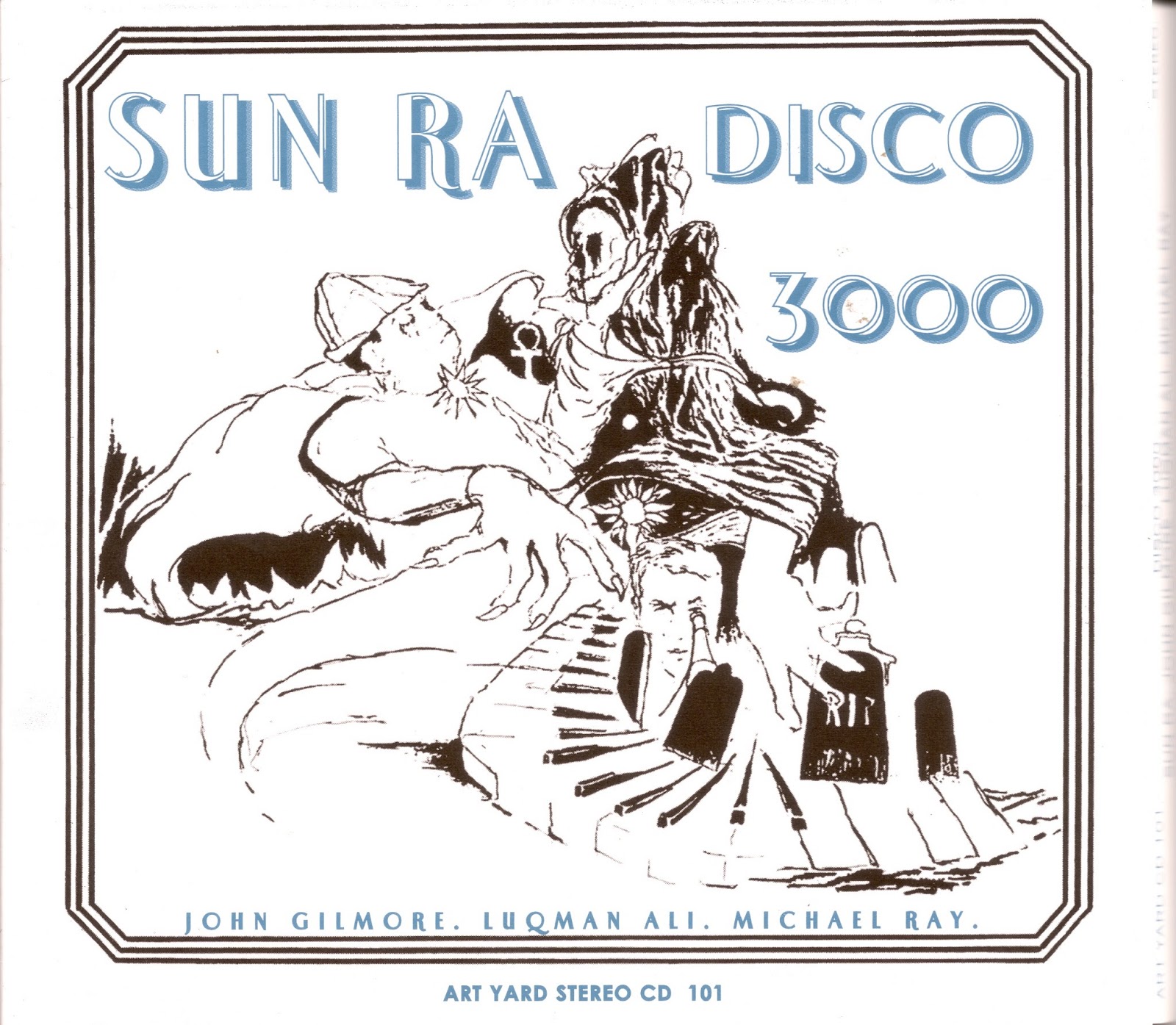 Disco 3000
El Saturn LP (1978) Art Yard 2CD set
Recorded live at the Teatro Ciak in Milan, Italy on 23 February 1978, this recording sees Sun Ra and his Arkestra at the height of their free flowing powers. Mixing electronic music with hard blown jazz eruptions from band members John Gilmore and Marshall Allen, the set hits new peaks of uninhibited creativity. The 26-minute long title track is a solid electronic space groove, littered with drum machine openings and shot through with masterful horn eruptions. Elsewhere Gilmore and drummer Luqman Ali burn brightly on the more conventional 'Third Planet'. Art Yard's extended two-disc version of this classic is the one to hunt down if you feel tempted.
---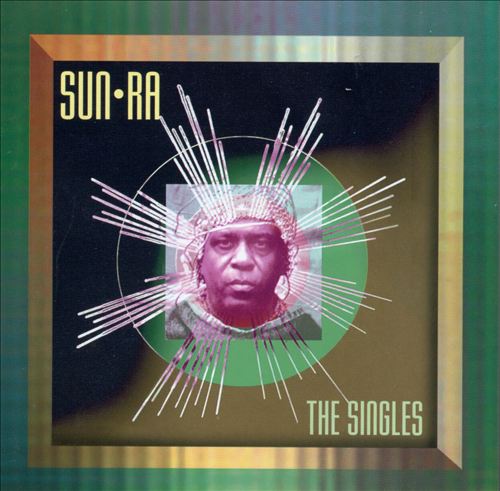 The Singles
Evidence (1996) CD
As well as recording and releasing albums, Ra's El Saturn label also produced limited quantities of 7-inch singles in an attempt to break through into the mainstream. With originals now commanding premium prices, this 2CD set is a cheaper alternative that showcases an almost unknown side of Sun Ra and his Arkestra's music. As well as playing their more trademark cosmic jazz the group also embark on a set of doo-wop ditties, adopting such names as The Cosmic Rays (with lead singer Calvin Barron) and The Nu Sounds. The result is a strange Arkestrated R&B that sounds both ancient and futuristic. Worth getting also for Ra's cash-in Batman tribute 'I'm Gonna Unmask The Batman' and a shimmering version of Jerry Lee Lewis' 'Great Balls Of Fire'.
---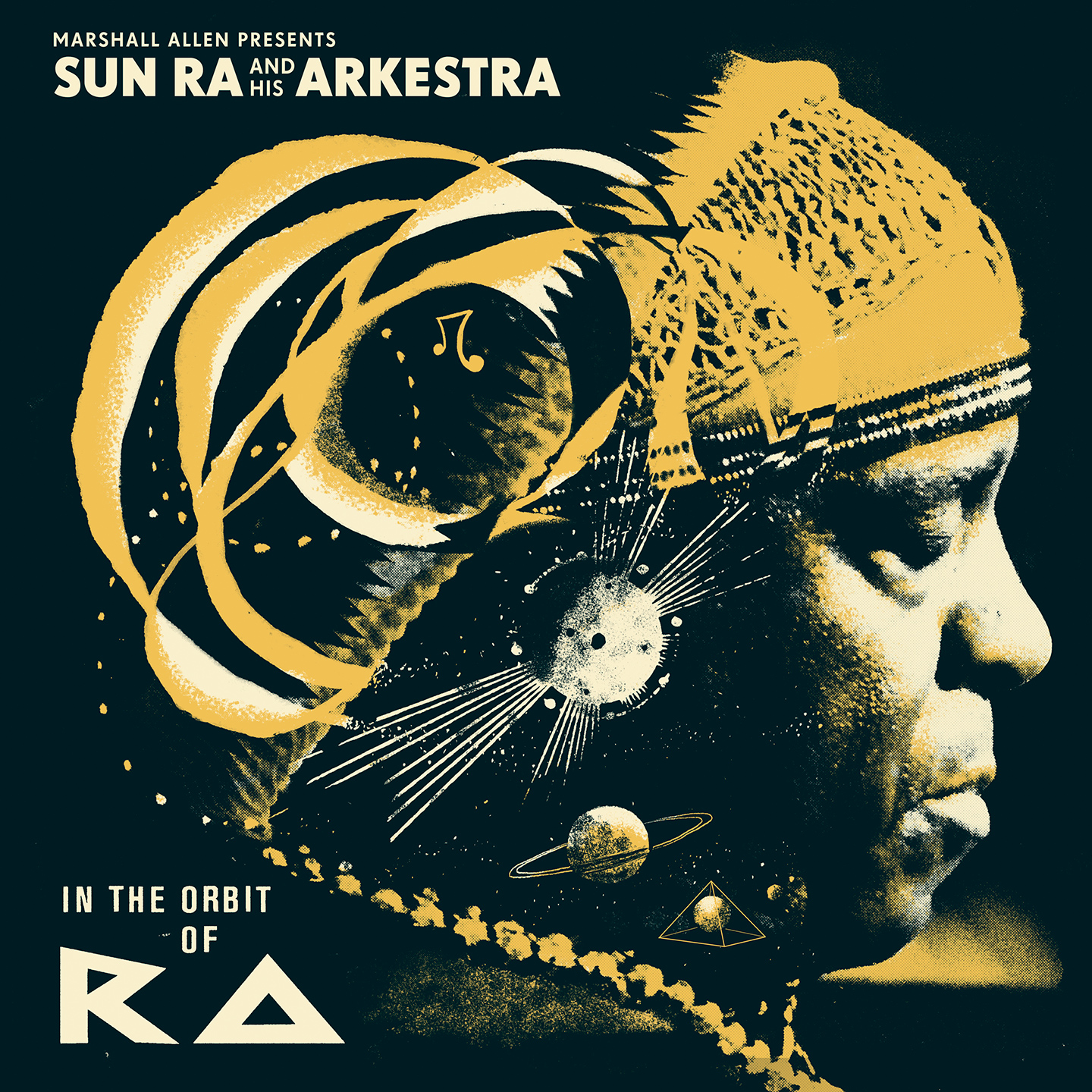 In The Orbit Of Ra
Strut/Art Yard CD/2-LP (2014)
Presented by current Arkestra bandleader Marshall Allen, this chart-entering collection of prime Sun Ra compositions spans almost his entire career and acts as the ideal introduction to the man and his mystical musical universe. High points include the Moog infected 'Astro Black' (originally released on ABC/Impulse!), the Egyptian groove moving through 'Ancient Aiethiopa' and a powerfully performed 'Rocket Number Nine Take Off For Planet Venus'. There are other compilations out there (Evidence's Sun Ra Came Down To Earth and Blast First's excellent Out There A Minute for example) but here Ra's music, poetry and philosophy sounds not so much remixed or re-mastered but reborn for a new generation to discover.
---
This article originally appeared in the Dec 2014 / Jan 2015 issue of Jazzwise. Never miss an issue – subscribe today