Jazz Albums That Shook The World: The 1950s
Friday, May 7, 2021
If you are discovering jazz for the first time then you've just found the perfect place to start. And if you are a true aficionado then this list is sure to remind you of some albums that you will rush to rediscover. The 1950s saw the release of some of the greatest albums, of any genre, ever made. If you've never heard any of these albums and are wondering where to start, you could do a lot worse than by starting at the top, with Kind of Blue, and working your way down the list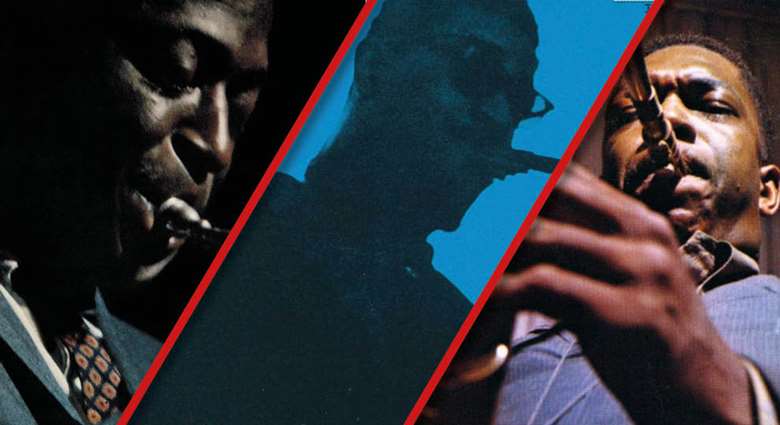 The list featured below was originally published in the August 2006 issue of Jazzwise magazine and quickly established itself as a key reference for anyone interested in exploring the rich history of jazz on record.
We have now taken the concept much further with a brand new publication – The 100 Jazz Albums That Shook The World – a 100-page definitive guide to the most important and influential jazz albums that have gone on to change and shape the course of the music from the 1920s to the present day.
The 100 Jazz Albums That Shook The World is exclusively available in print and includes new in-depth editorial on each album from Jazzwise's acclaimed team of writers, plus in-depth features on the making of the top three albums, a look at the albums that almost made the cut and a guide to buying the featured titles on LP and CD.
Order your copy today at: www.magsubscriptions.com

Kind of Blue
Columbia 
Miles Davis (t), John Coltrane (ts), Cannonball Adderley (as), Wynton Kelly (p), Bill Evans (p), Paul Chambers (b) and Jimmy Cobb (d). Rec. 1959
How does one properly gauge impact? There's no smouldering crater in the case of Kind of Blue. Miles' melancholy, modal-jazz masterwork. The 1959 disc didn't arrive with a thunderous clap, yet four decades later, at the end of the millennium, there it was at the top of any and all "best of" lists, nudging aside so many rock, pop and hip-hop recordings.
Today, there it is on Hollywood soundtracks, an incontestable signifier of hip. There it is near the sales till, still moving up to 5,000 copies a week worldwide, outselling most contemporary jazz recordings. And there it sits in at least five million CD collections. Often it's the one jazz title owned by a metal head or a classical enthusiast, not just the jazz-focused.
But perhaps Kind of Blue is better measured by the sum of the constituent parts. Five tunes, exceedingly simple in construction, exceptionally deep in evocative power, played by seven post-bop masters, all in their prime. A once-in-a-lifetime line up that makes the term "all-star" seem inadequate: trumpeter Davis, plus sax men John Coltrane and Cannonball Adderley, pianists Bill Evans and Wynton Kelly, bassist Paul Chambers and drummer Jimmy Cobb.
Certainly, Kind of Blue must be measured by musical influence. Ask any number of influential music-makers who have been around, such as Quincy Jones, Herbie Hancock, and the like, they all agree. At a time when the music had "gotten thick" as Miles said. Kind of Blue distilled modern jazz into a cool and detached essence. Stuart Nicholson
---

The Shape of Jazz To Come
Atlantic
Ornette Coleman (as), Don Cherry (t), Charlie Haden (b), Billy Higgins (d). Rec. 1959
Although his work for Impulse, Blue Note, Columbia, Flying Dutchman and his own Harmolodic label should be by no means be discounted, the Atlantic recordings are arguably the backbone of the saxophonist's oeuvre. Taken together, the five sets that start with 1959's The Shape Of Jazz To Come and conclude with 1962's Ornette! still make for something of a shock to the system decades later for two simple reasons: the cast iron strength of character of Coleman as a soloist, which also holds true for his accompanists, who are actually more like co-pilots; and the absolute boldness of the writing which both confirms the vitality of the "avant-garde" or "new music" and makes the crucial point that its central development away from bebop's clearly mapped chords and set meters took it "back" to early blues and country as well as forward to an undefined idiomatic space. Ultimately, Coleman's talent is for making music that is as complex as it is primal. And not affected.
The mercurial nature of Coleman's thinking led him to reshape structures more daringly than the average musician could imagine and his conception of harmony and tempo as a kind of modelling clay rather than rigid building blocks upon which to graft layers of sound still provides an invaluable lesson for contemporary players. Alternatively, one might argue that the immense appeal of his songs is their mesh of polyrhythm with a form of polymelody so that the whole ensemble acts as a contrapuntal choir singing from different hymn sheets without falling into discord. Kevin Le Gendre
---

Saxophone Colossus
Prestige
Sonny Rollins (ts), Tommy Flanagan (p), Doug Watkins (b) and Max Roach (d). Rec. 1956
 For once, an album title that doesn't misrepresent the artist. And like so many classic albums of the period, it was taped in a single session, in the summer of 1956. The playing of all four musicians concerned: Rollins, Tommy Flanagan, Watkins and Roach is of the highest order to where the passing of 54-years hasn't in any way diminished its sheer vitality. Truth: it sounds even more contemporary today than way back then with recordist Rudy Van Gelder faithfully capturing the sheer depth of Rollins' delivery. Though 'Saint Thomas' and 'Moritat' ('Mack The Knife') are this album's best known tracks a knowing interpretation of 'You Don't Know What Love Is' is surely the jewel in this crown. For budding saxophonists, your first lesson starts here. Roy Carr
---

Brilliant Corners
Riverside 
Thelonious Monk (p, celeste), Ernie Henry (as), Sonny Rollins (ts), Oscar Pettiford/Paul Chambers (b), Max Roach (d) and Clark Terry (t). Rec. 1956
An album which, each time it's reissued, seems to get better. Although they're lauded today, Monk's recordings from the previous nine years on Blue Note and Prestige hardly sold, and were not even particularly well received by critics or fellow musicians, except for a tiny minority. Producer Orrin Keepnews, in his new notes, reminds us that his "plan to make Monk more acceptable began in mid-1955 with an all-Ellington set [and] an album consisting entirely of standard tunes". The immediate follow-up was Brilliant Corners, not only an exceptional piece of work but the one that finally saw him embraced by everyone who could hear past his unconventional technique.
The title composition was a unique concept, and the combination of Monk's commanding execution with Rollins at his early peak – they'd recorded together before, but never like this – matches the mastery of Sonny's employer at the time, Max Roach. There are numerous details to discover for yourself, including Monk's only recording on celeste ('Pannonica') and Roach's first on timpani ('Bemsha Swing'). This music just has to be heard. Or re-heard. Now. Brian Priestley
---

Mingus Ah Um
Columbia
Charles Mingus (b), Jimmy Knepper/Willie Dennis (tb), John Handy (as, ts), Shafi Hadi (as), Booker Ervin (ts), Horace Parlan (p) and Dannie Richmond (d). Rec. 1959
One of the distinguishing factors in Mingus' 1959 recordings is that, unlike the five- or six-piece working groups of the previous few years, he was allowed to expand his personnel in the studio. That obviously includes Atlantic's rough-and-ready Blues And Roots which, in a couple of tunes, functioned as an alternate version of Ah Um but which was not released for over a year. By then, Ah Um had made its impact, not least because of sidemen such as Knepper, Ervin and Handy – none of them "names" until chosen by Mingus – and, similarly, the great Richmond. Another factor in its success was a killer selection of nine tunes. A programme starting out with three remarkably different blues – 'Better Git It In Your Soul', 'Goodbye Pork Pie Hat' and 'Boogie Stop Shuffle' – could hardly fail to grab Mingus fans, but the performances were tight enough to convince many doubters as well. Brian Priestley
---

Giant Steps
Atlantic 
John Coltrane (ts), Tommy Flanagan, Cedar Walton, Wynton Kelly (p), Paul Chambers (b), Lex Humphries, Art Taylor and Jimmy Cobb (d). Rec. 1959
Today, Coltrane continues to be a musical inspiration for both fans and musicians alike, and his recorded legacy is essential study for any aspiring jazz musician. 'Giant Steps' and the underlying harmonic movement of Coltrane's 16-bar composition – often called "the Coltrane Changes" – have long been a settled module in jazz education pedagogy. So with almost all professional jazz musicians under the age of 40 having enjoyed at least some degree of formal jazz education, it is not unreasonable to suggest that among jazz musicians, and so within jazz itself, Giant Steps may well be the most influential jazz album of all time.
Coltrane's solos have been transcribed and analysed by countless scholars, he has been the subject of hundreds and hundreds of academic dissertations and there have been seven biographies of him in the English language alone. Indeed, so much has been written about Coltrane that it might appear you need a doctorate of music to go anywhere near his recordings.
Nothing could be further from the truth, as Giant Steps demonstrates so eloquently. His music contains universal values that still speak to us now – the essential humanity of the his work, the sheer joy of music making and the power and energy of his playing that even today can be both moving and uplifting. These are values that that can be enjoyed by anyone and everyone, just as Coltrane intended. Stuart Nicholson
---

Time Out
Columbia 
Dave Brubeck (p), Paul Desmond (as), Eugene Wright (b) and Joe Morello (d). Rec. 1959
 Dave Brubeck and Paul Desmond were an odd couple! Chalk and cheese: Brubeck's frequently thunderous, bombastic pianistics being in stark contrast to Desmond's unruffled pure toned alto sax. But it worked. Never more so than on Time Out, one of probably just half-a-dozen albums on the shelves of those who don't admit to liking jazz.
It was an album that prompted even more controversy than Ornette Coleman's emergence the previous year. While, perhaps, not the first group to explore compound time signatures, Time Out (a million-plus seller that also produced two jukebox hits 'Take Five' and 'Blue Rondo A La Turk') proved a major breakthrough in that it captured the public's attention by offering up a clear blueprint of future possibilities in jazz as opposed to being misconstrued as an attention-grabbing gimmick. Though the singles are the best-known tracks, 'Kathy's Waltz' and 'Three To Get Ready' are their equal in terms of genuine inspiration. But then the entire original album remains unaffected by the passing of time. Roy Carr
---

Ahmad Jamal At The Pershing: But Not For Me
Argo
Ahmad Jamal (p), Israel Crosby (b), Vernell Fournier (d). Rec. 1958
If this album had been recorded for Blue Note or Riverside, I wonder if it would now be universally acknowledged to be the widely influential masterspiece that it most surely is? Although it is fashionable nowadays to pay lip service to the attention paid Jamal by Miles Davis at this time, it is also still fashionable to presume that others aside from Jamal himself went on to make significant music with his devices. Well, I beg to differ. This is significant music, if one can forgive Jamal selling (he claims) a million copies of this record by developing a seamlessly cool style of playing not beholden to Powell, Monk, Oscar Peterson or any other icon. It has its own message, its own story to tell. It endures. Enjoy it without shame. Keith Shadwick
---

Songs For Swingin' Lovers
Capitol 
Frank Sinatra (v), Nelson Riddle (arr, cond) and big band. Rec. 1955-56
Sinatra the jazz singer? There are vast swathes of Sinatra recordings that could never be remotely described as jazz, but the man himself credits Tommy Dorsey and Billie Holiday as his musical mentors and, when he put his mind to it, he could phrase and swing with the best. Additionally - and crucially - he influenced just about every jazz singer and musician worthy of the name between the 1940s and today, including such people as Lester Young, Miles Davis and John Coltrane, all of whom had listened very closely indeed to Sinatra's balladry. This classic mid-50s session puts Frankie's jazz credentials perfectly in order and throws down the gauntlet for everyone else. Keith Shadwick
---

Fontessa
Atlantic 
John Lewis (p), Milt Jackson (vb), Percy Heath (b) and Connie Kay (d). Rec. 1956
Fontessa was the Modern Jazz Quartet's first for Atlantic, and both it and Pyramid together with the European Concert  constitute their best work for the label which is to say, their best apart from the early Prestige/OJC albums.
To be sure, parts are highly redolent of the period in terms of their 'classical' counterpoint, and a couple of brief episodes that don't quite come off stick out rather uncomfortably at this distance. Nevertheless, this is minimised by Fontessa's well-ordered programme of two new Lewis compositions, two jazz standards and three of what Lewis used to call American bal­lads, including a remake of 'Willow Weep For Me' which Milt had first recorded with Monk's quartet (on Genius Of Modern Music Vol.2). The key item in the programme, however, is Lewis' title suite which, without any obvious breaks, lasts 11 minutes and covers many moods and tempos. As well as the literary allusion explained in Lewis' note, it tells a compelling musical story. There's something both intelligent and often highly emotional going on in these albums that stands the test of time. Brian Priestley
---

The Genius of Bud Powell
Clef/Verve
Bud Powell (p), Ray Brown (b) and Buddy Rich (d). Rec. 1950-51
Two Herculean trio tunes – 'Tea For Two' and 'Hallelujah', both taken at breakneck speeds – make up the 1950 contribution here. With the benefit of extra CD space we get treated to two extra takes of 'Tea For Two', giving us an object lesson in how Powell developed his material as well as maintaining his incredible improvisational creativity. The level of invention Powell achieves puts this recital on equal par with anything in the recorded annals of jazz piano and makes it basic required jazz listening. Keith Shadwick
---

Moanin'
Blue Note
Art Blakey (d), Lee Morgan (t), Benny Golson (ts), Bobby Timmons (p) and Jymie Merritt (b). Rec. 1958
This marked The Messengers return to Blue Note and a new line-up. Originally issued as Art Blakey And The Jazz Messengers, the title was quickly changed to Moanin' to capitalise on the public's instant response to the LP's opening track and also 'Blues March'. Acknowledged as one of the all-time hard bop classic albums.
---

A New Sound, A New Star
Blue Note
Jimmy Smith (org), Thornel Schwartz (g), Bay Perry and Donald Bailey (d). Rec. 1956
It's that simple: Jimmy Smith invented modern jazz organ and this is the album (in fact, volume one of two quickly-released volumes recorded at the same February 1956 sessions) where he announced his arrival. From the off, Blue Note was looking for commercial success and his version of 'The Champ', though not the first Jimmy Smith Blue Note single (on Volume two rather than Volume one), delivered big time. By then the first album had delivered a blues-plus-bebop blueprint for the jazz organ trio that Smith would subsequently develop, refine and occasionally revise, but that stayed remarkably consistent in content and quality over the next decade. Keith Shadwick 
---

Ellington At Newport
Columbia
Duke Ellington (p), Willie Cook, Ray Nance, Clark Terry, Cat Anderson (t), Britt Woodman, Quentin Jackson, John Sanders (tb), Johnny Hodges, Russell Procope (as), Jimmy Hamilton (cl, ts), Paul Gonsalves (ts), Harry Carney (bar s), Jimmy Woode (b) and Sam Woodyard (d). Rec. 1956
Ellington often acknowledged that the 1956 Newport Jazz Festival offered him a virtual rebirth in terms of his in-person and recording career but there is little doubt as to why. Apart from the on-site near-riot after the conclusion of 'Diminuendo And Crescendo in Blue', this is a well-paced record for a lounge-chair audience wanting to know what the excitement was all about. The fact that 60 per cent of the original (including just about all of The Festival Suite) was recorded in the studio in the following days due to onstage microphone problems was only confirmed decades later. The original vinyl had just three tracks: this was also the original CD configuration. A later two-CD version combines much improved sound with the complete festival appearance, plus studio extras. Keith Shadwick
---

Ella Fitzgerald Sings The Cole Porter Songbook
Verve
Ella Fitzgerald (v) and the Buddy Bregman Orchestra. Rec. 1956
Norman Granz had long cherished the ambition to have Ella recording for his label but had to wait until 1956 to make the signing. His first project for her was to record as many Cole Porter songs as they could lay their hands on in large ensemble style and release them (initially as volumes one and two) on an unsuspecting but quickly enraptured public. The idea caught on and Ella kept doing composer songbooks well into the 1960s. Nobody did it better, even though it could be said that Sinatra's studious avoidance of such anthologies produced the greater individual legacy. Keith Shadwick
---

Somethin' Else
Blue Note
Cannonball Adderley (as), Miles Davis (t), Hank Jones (p), Sam Jones (b) and Art Blakey (d). Rec. 1959
Being sandwiched between Miles Davis and John Coltrane is bound to up anyone's game. It certainly didn't do Julian 'Cannonball' Adderley any harm who joined Miles in October 1957, three months prior to wayward John Coltrane's return to the fold, and remained until September 1959 when he departed to be reunited with his brother Nat. Cannonball's arrival in New York from Florida in 1955, coincided with Charlie Parker's death in March, at which point he was unfairly heralded as the New Bird. Fortunately, Adderley possessed sufficient strength of character to sidestep such comparisons, being more blues than bop, more sanctified than speed crazy, more commercial than contrite. To a whole new generation, Cannonball was a touchstone whose joyful noise reached out to a much wider audience than most of his contemporaries. More a populariser than innovator, his soulful sound was much easier to assimilate and thus connected instantly with fans of both straight-ahead jazz and R&B/ soul.
Having spent a month in Europe where he supplied the soundtrack to Louis Malle's Lift To The Scaffold the next occasion Miles was in a recording studio was on February 4, 1958 when Cannonball made an impressive debut on Milestones. Just one month later, Miles adopted the role of sideman on Somethin' Else, Adderley's one-off album for Blue Note. Often billed as Cannonball's Five Stars, this was not, as some suggested, a surrogate Miles album, (he wrote the title track) but a bona fide Cannonball date, exquisitely recorded tight and close-up by Rudy Van Gelder – most notably on 'Autumn Leaves'. Overall, one of the leader's best ever accounts of his virtuosity. Roy Carr
---

George Russell – The Jazz Workshop
RCA Victor
George Russell (comp, arr, boombams), Art Farmer (t), Hal McKusick (as, f), Barry Galbraith (g), Bill Evans (p), Milt Hinton, Teddy Kotick (b), Joe Harris, Paul Motian and Osie Johnson (d). Rec. 1956
This record has been reissued so many times that it may even be approaching acceptable sales figures at last. Russell is as well known as a theorist as he is a practising musician, and it is not meant as an insult to say that his music is probably more often paid lip service to rather than his records listened to. His music is not easy, being complex and angular, even at this distance his 1956 sessions for Victor giving the listener few points of comfort. This is fully intentional on the part of Russell and points up both his integrity and his lack of a substantial popular audience. The presence of Art Farmer, Bill Evans and Paul Motian on this record helps pull in the uncommitted listener, but everyone here plays for Russell, not for themselves, making this a pure dose of Russell's musical personality. Once the astringency of his sonics and his methods are assimilated, this music delivers many pleasures, not least the solos of the then-little-known Bill Evans. Give it a few listens in a row and you'll hear what I mean. Keith Shadwick
---

Tristano
Atlantic
Tristano (p), Lee Konitz (as), Peter Ind, Gene Ramey (b), Jeff Morton and Art Taylor (d). Rec. 1955
Theorist, teacher, creative thinker and virtuoso pianist, Tristano had advanced and very firmly held views about what constituted good playing practice. He expected his musicians to adhere to such views and accept whatever discipline he imposed. That it worked for others can be heard in Lee Konitz and Warne Marsh, and that it was influential can be discerned through Bill Evans's absorption of Tristano's methods. But Tristano's own audience remained tiny, this Atlantic album containing his moving elegy to Charlie Parker, 'Requiem', and his controversial multi-tracking of his own piano lines, 'Line Up', providing a brief moment when everyone sat up and took notice. Keith Shadwick
---

Clifford Brown and Max Roach
EmArcy
Clifford Brown (t), Harold Land (ts), Richie Powell (p), George Morrow (b) and Max Roach (d). Rec. 1954
For whatever reason the Brown-Roach Quintet was never quite as universally lionised as say, the Jazz Messengers or the Horace Silver Quintet were. Yet, they had everything going for them and as this selection by the pre-Rollins line-up proves that one of their great strengths was a pad of marvellous material that embraced Brownie's unforgettable 'Daahoud', 'The Blues Walk' and 'Joy Spring' plus original takes on 'Delilah', 'Jordu', 'Parisian Thoroughfare' and Duke Ellington's 'What Am I Here For.' Though Brownie and Max Roach deservedly grabbed the plaudits, it's time to turn the spotlight on that truly underrated tenor player Harold Land plus Bud Powell's ill-fated piano playing younger brother Richie who really goes for broke on two takes of 'The Blues Walk' as does Land. Some may have had reservations about Land's tone, but as with Hank Mobley, he couldn't be mistaken for any other horn player, though I can detect elements of Land in the work of mid-period Tubby Hayes. Overall, a pretty well faultless account of one of the greatest of hard bop bands, which remains just as relevant today as the day it was first minted. Roy Carr
---

Birth of the Cool
Capitol
Miles Davis (t), Lee Konitz (as), Gerry Mulligan (bar s), JJ Johnson (tb), Kai Winding (tb), Junior Collins (Fr hn), Gunther Schuller (Fr hn), Sandy Siegelstein (Fr hn), Billy Barber (tba), John Barber (tba), Nelson Boyd (b), Joe Shulman (b), Al McKibbon (b), Al Haig (p), John Lewis (p), Kenny Clarke (d), Max Roach (d), Gil Evans (arr), Johnny Carisi (arr) and Kenny Hagood (v). Rec. 1949-50
It's certainly possible to overrate these recordings (as is true of Kind Of Blue) and, while that was widespread during the 1950s-60s, the reverse seems to be the case today. The 12 original studio tracks were initially baffling to everyone except fellow musicians, who hastened to copy their surface characteristics but, when reissued in the wake of Miles Ahead, they underlined the advanced thinking of arrangers Mulligan and Evans. Miles too is heard not only playing excellent lead trumpet but soloing in a way that, though bop-influenced, is already pre-modal, and Konitz hits the forward gear from a quite different angle. Brian Priestley
---

The Atomic Mr Basie
Roulette
Count Basie (p), Thad Jones, Joe Newman, Wendell Culley, Snooky Young (t), Benny Powell, Henry Coker, Al Grey (tb), Marshall Royal (as, cl), Frank Wess (as, ts), Frank Foster, Eddie "Lockjaw" Davis (ts), Charlie Fowlkes (bar s), Freddie Green (g), Eddie Jones (b), Sonny Payne (d) and Neal Hefti (arr). Rec. 1957
Basie's great career-reviving 1957 album, the finest achievement of his dynamic, "modern" sound-boasting New Testament big band, is a seemingly never-ending and ever-expanding story in the era of CD reissues. The LP, featuring 11 tracks largely written and entirely arranged by the great Neal Hefti, was originally released on the infamous Morris Levy's Roulette Records label. In the early 1990s that epoch-defining set was reissued with five out-takes tacked on from the same sessions, but this time showcasing the capable arranging skills of Jimmy Mundy. In all other respects, though, the composition of the band was unchanged: which is important because 'Lockjaw' Davis' improvisations are crucial in adding a little splintering volatility to the otherwise sturdily muscular, well-marshalled sound honed by Hefti. Robert Shore
---

Gerry Mulligan Quartet
Pacific Jazz
Gerry Milligan (bar s), Chet Baker (t), Bobby Whitlock (b) and Chico Hamilton (d). Rec. 1952
Mulligan first made a significant contribution to recorded jazz through his arrangements for Miles' so-called Birth of the Cool sessions for Capitol, but it was the 1952 piano-less quartet that hit the headlines and made him (as well as trumpeter sidekick Chet Baker) virtually overnight jazz celebrities. This album covers the initial (and best) sides the Mulligan Quartet cut, for Pacific Jazz, including 'Bernie's Tune', 'Freeway' and 'Walkin' Shoes', where the uncanny empathy between Mulligan and Baker is constantly underlined by the firmly resilient beat of Chico Hamilton. West coast jazz in its infancy and at its most joyously infectious. Keith Shadwick
---

The Genius of Art Tatum No.1
Clef 1953
Art Tatum (p). Rec. 1953
For decades Tatum was every jazz pianist's first choice as the greatest piano of all but by the early 1950s his public profile was still minute compared with some of his contemporaries. Norman Granz decided to fix that: between 1953 and Tatum's death in 1956 Granz recorded well over 200 selections and issued them on Clef and Verve. Tatum's popular and critical reputation has been secure ever since, his baroque creations simultaneously exciting and terrifying the listener. This first of the series is a solo recital. All the Tatum Clefs and Verves are now available on Granz's last-owned label, Pablo. Keith Shadwick
---

Sarah Vaughan
EmArcy
Sarah Vaughan (v), Clifford Brown (t), Herbie Mann (f), Paul Quinichette (ts), Jimmy Jones (p), Joe Benjamin (b) and Roy Haynes (d). Rec. 1954
Vaughan was a by-word for vocal worship among her peers and musical associates by the late 1940s, but little she recorded before this album consistently showed her true worth to jazz. Nestled in a sympathetic small-group setting, Sassy simply blossoms into an overwhelmingly seductive artist whose complete abandonment to her own idea of line and sound gives the listener a level of ecstatic pleasure delivered only by - well, by Sassy, Ella and Billie, truth be told. She may later have equalled this in other settings, but here the gauntlet was well and truly thrown down. Keith Shadwick
---

Pithecanthropus Erectus 
Atlantic
Charles Mingus (b), Jackie McLean (as), , JR Monterose (ts), Mal Waldron (p), Willie Jones (d). Rec. 30 Jan 1956
Mingus' first two Atlantics (this album and The Clown), heard complete, excited and appalled their initial listeners. Pithecanthropus introduced deliberately distorted saxophone tones, bits of collective improv and even sound effects describing 'A Foggy Day (In San Francisco)', "adapted" from its Gershwin source. If you're unaware of this album, get up to speed now. Brian Priestley
---

Stan Kenton: City of Glass
If the new and different were Kenton's guiding lights then no piece of music exemplified this more than 'City Of Glass', comprising three movements composed and arranged by the delphic Robert Graettinger. To say the piece was ahead of its time is an understatement. Debuted at the Chicago Civic Opera House in 1948, a capacity audience greeted the piece in stunned silence until Kenton, with remarkable presence of mind, leapt in front of his band and with a dramatic gesture signalled for his band to take a bow. The baffled audience responded with a huge ovation. 'City Of Glass' is one of the great, if misunderstood, extended compositions in jazz. Neither middle-brow or highbrow, but aimed well over the heads of most of Kenton's fans, it was berated by the critics for its "classical" aspirations. But this uniquely conceived piece of music had no precedent in either classical music or jazz so there was no context in which to situate it at the time. In fact, the endorsements of many great jazz musicians − Coleman Hawkins was one − made tart contrast to the critic's instant dismissals. Stuart Nicholson
---
Never miss an issue of Jazzwise magazine – subscribe today