17 Sonny Rollins Albums That Shook The World
Michael Jackson
Tuesday, October 12, 2021
One of the greatest saxophonists in jazz, Sonny Rollins has created an astonishing legacy on record. Here are just a few of the highlights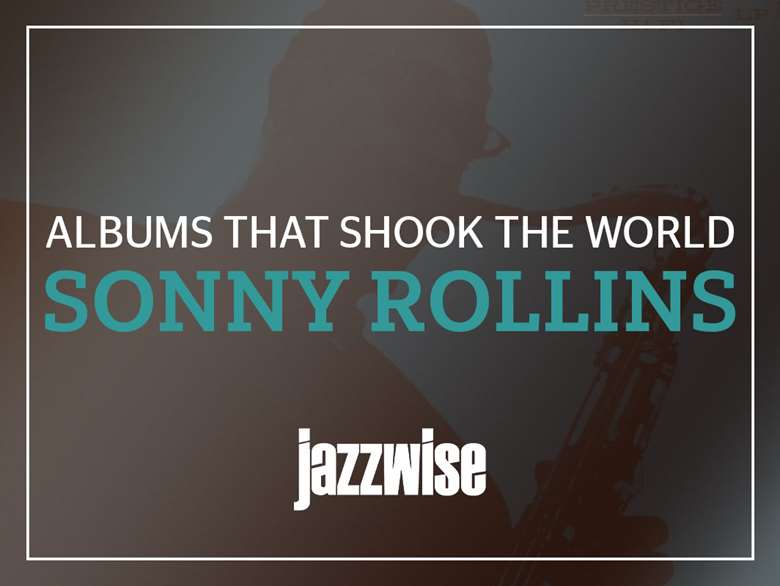 Real Crazy - Young Sonny 
Jasmine, 1949-51
Rollins' first dates with bopcat Babs Gonzales, revealing the saxman's early Parker traits, also includes seedbed sides with mentors JJ Johnson and Bud Powell plus his debut with Miles.
---

Tenor Madness
Prestige, May 1956
Does Sonny almost shred John Coltrane on the title track with sheer melodic logic? Who cares? The only recorded summit of two singular stylists, Trane, the melancholy prophet and Rollins, the granite-topped demi-god.
---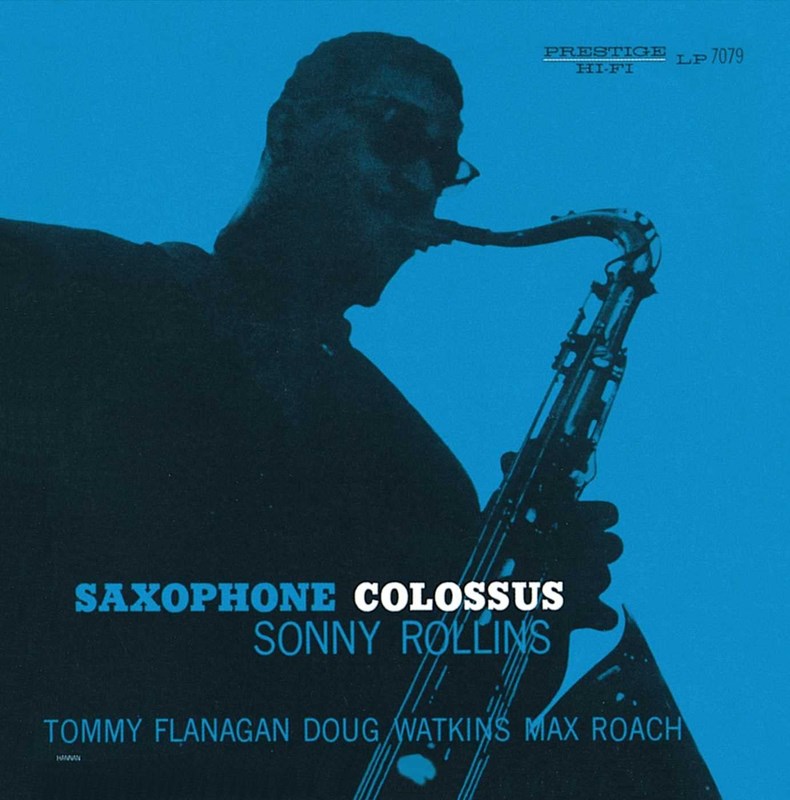 Saxophone Colossus
Prestige, 1956
Sonny with a perfect rhythm section: Doug Watkins' laconic bass, the twilight touch of Tommy Flanagan and the subtle, multifarious punctuations of Max Roach cannot be overstated.
---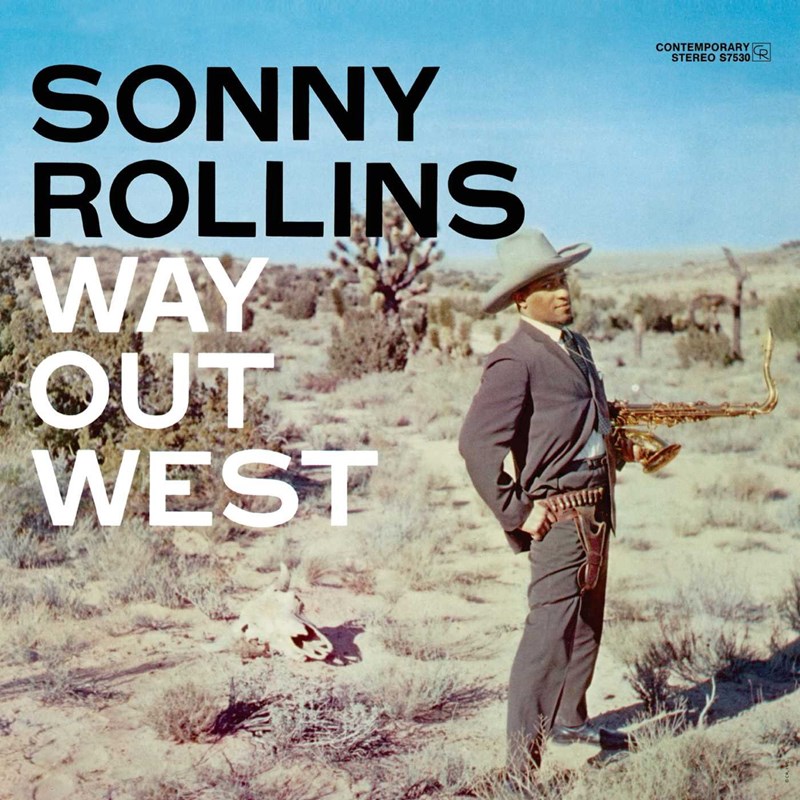 Way Out West
Contemporary, March 1957
Classic 3am LA session with Ray Brown and Shelly Manne, reissue includes three longer alternate takes.
---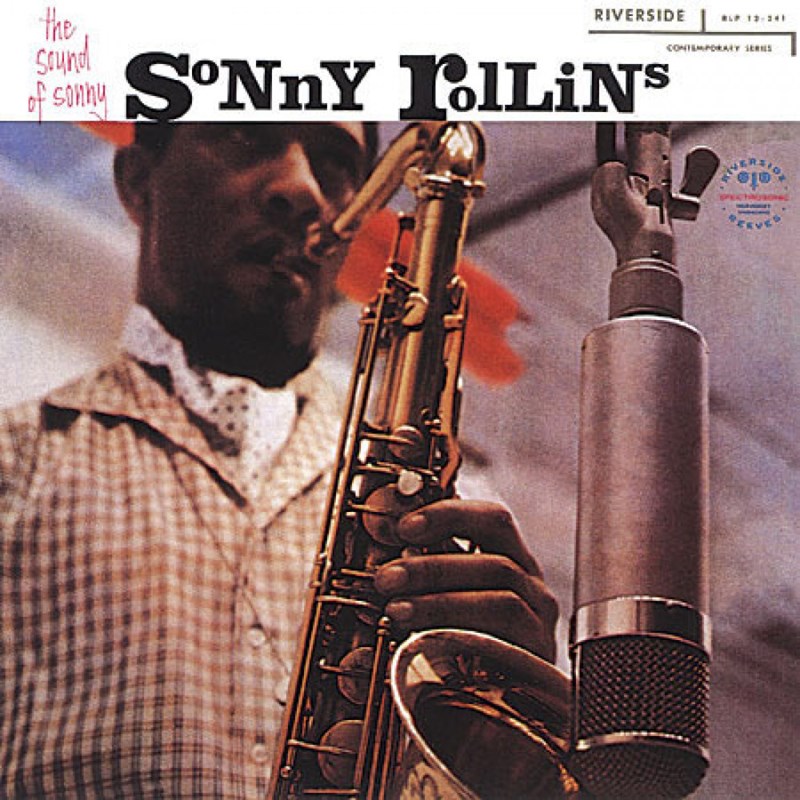 The Sound of Sonny
Riverside, June 1957
Crisp, disciplined set from Rollins' "promiscuous" recording patch. His tone is almost Getzian in places. Featuring Sonny Clark and Roy Haynes. Joe Lovano's favourite cut, the unaccompanied 'It Could Happen to You' is here.
---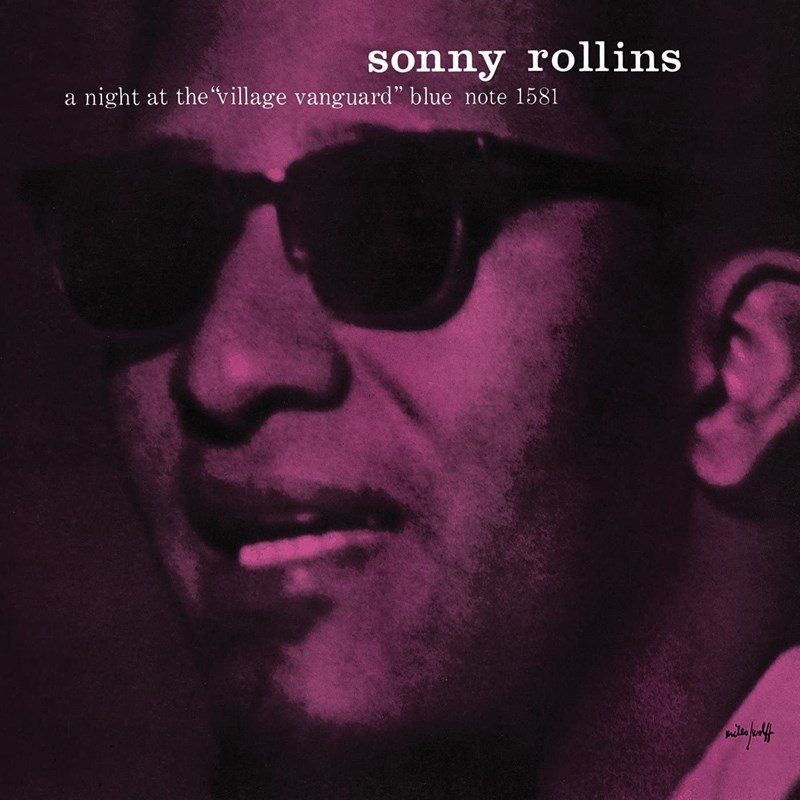 A Night at the Village Vanguard Vols 1 & 2
Blue Note, Nov 1957
Alarmingly good. Buy it (again), the reissue is a treat.
---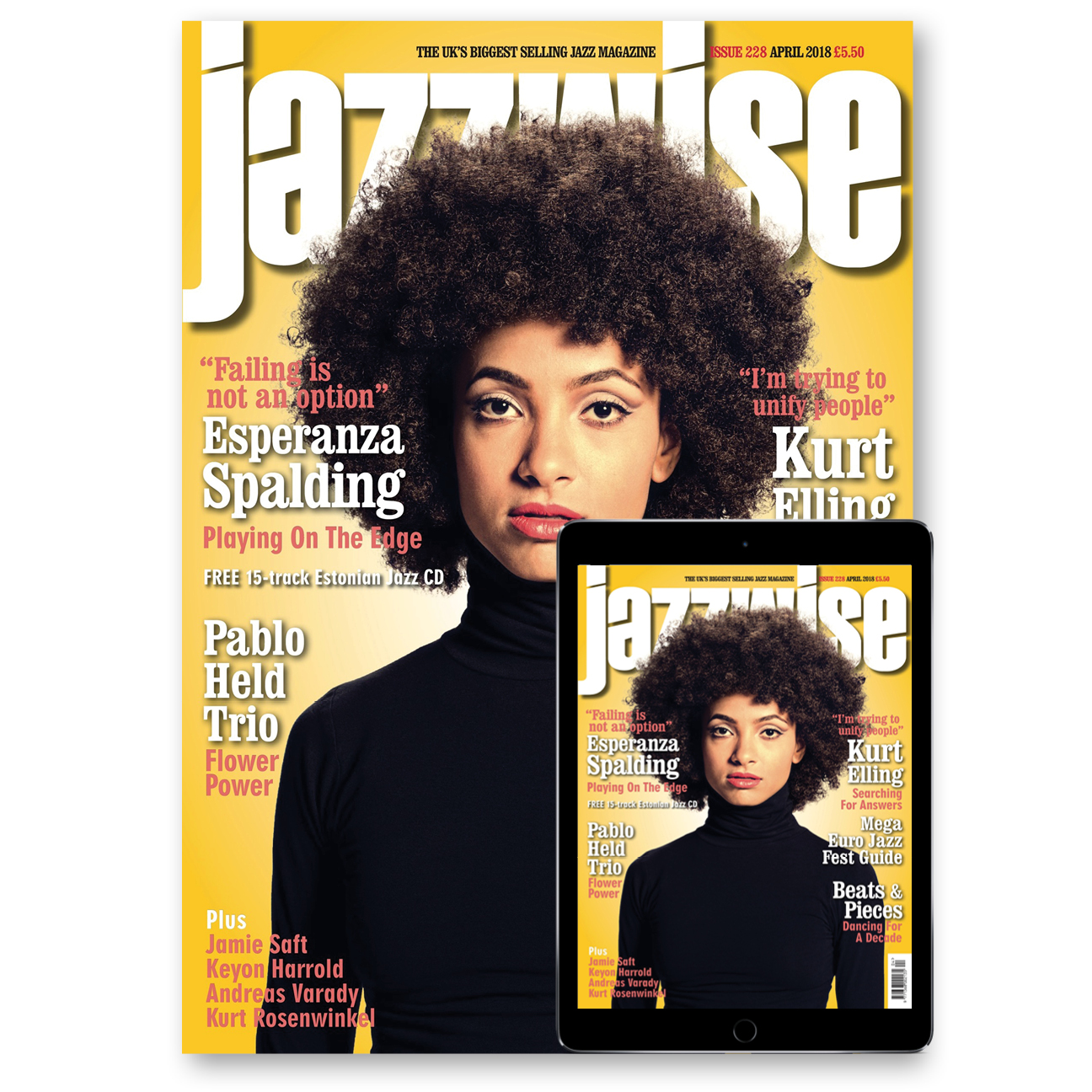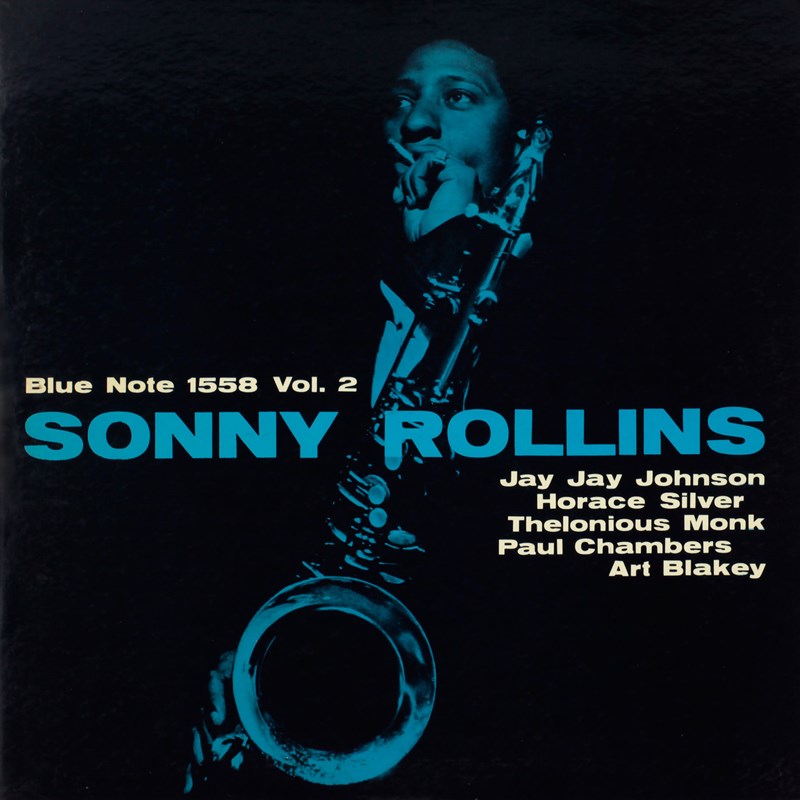 Sonny Rollins Vol 2
Blue Note, April 1957
With Monk and Horace Silver; check triple timing impressionist solo on Sonny's anthemic 'Wail March,' with perfectly cocked final quote.
---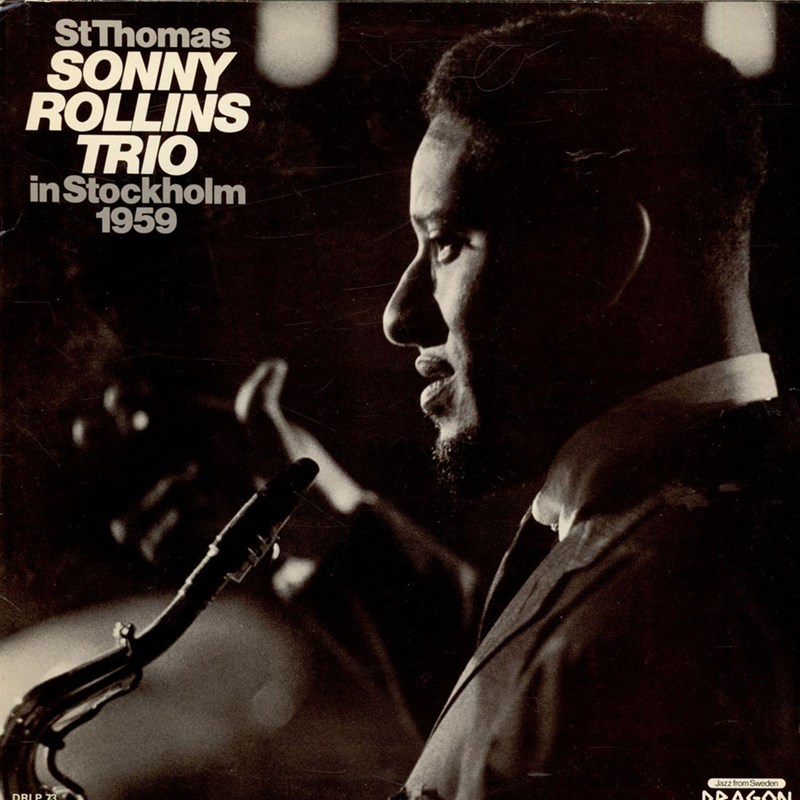 St Thomas, Sonny Rollins Trio
Dragon, Stockholm 1959
Compulsory Rollins in blazing form live at Nalen and subsequently at the Swedish Radio, his tone is at its most plastic and malleable and his hive of ideas seems bottomless. The reissue includes excellent material from the filmed Sodra Teatern gig.
---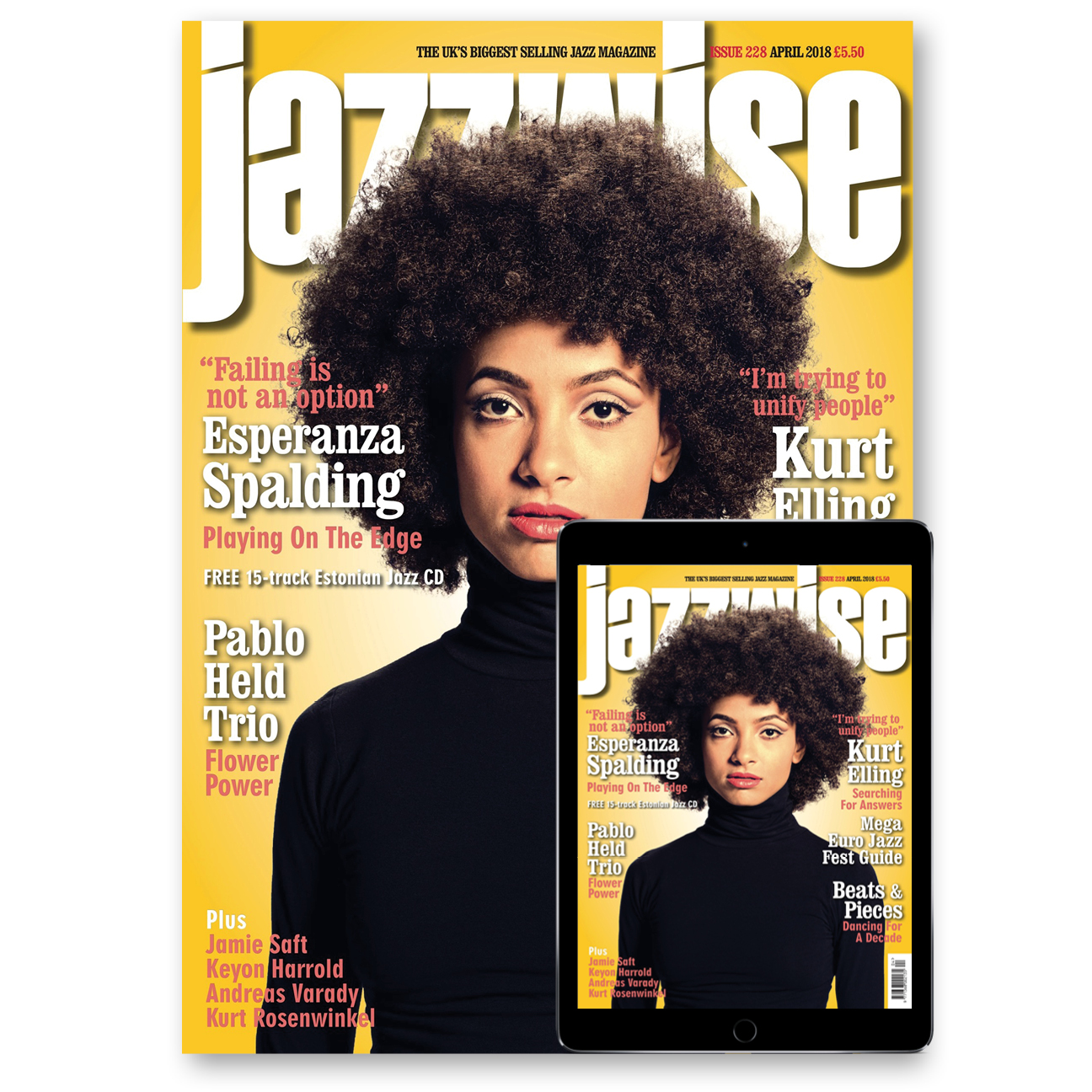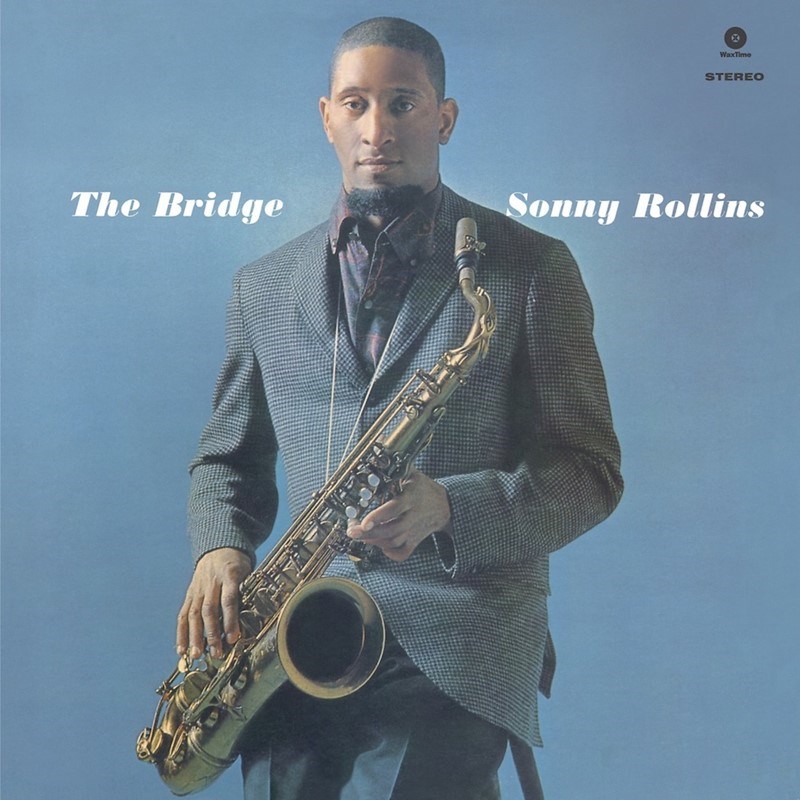 The Bridge
RCA Victor, Rec. 1962
There is a curious reluctance for some to acknowledge that Rollins came back from his 1959-61 voluntary exile a more complete and fascinatingly complex musician. The Bridge is enduring testimony to that fact: he has shed all stylistic baggage, leads from the front, plays with a new poise and freshness and with a unique identity that has stayed intact up to the present day. Although late-50s Rollins may be the stuff to get the critics panting, this was the template for all future Rollins creative ventures, whether they be avant-garde or retro or just plain Sonny. Unbeatable music. (KS)
---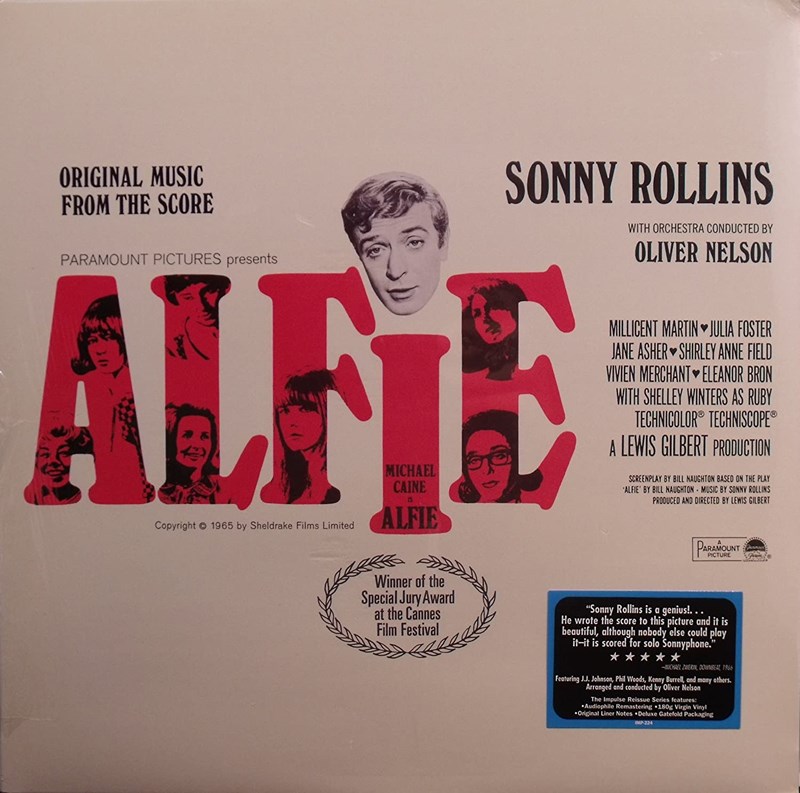 Alfie
Impulse!, 1966
Movie soundtrack with Oliver Nelson orchestrations. Sonny's solo on the title track is a beautiful piece of sculpture, so good that I named my kid after it.
---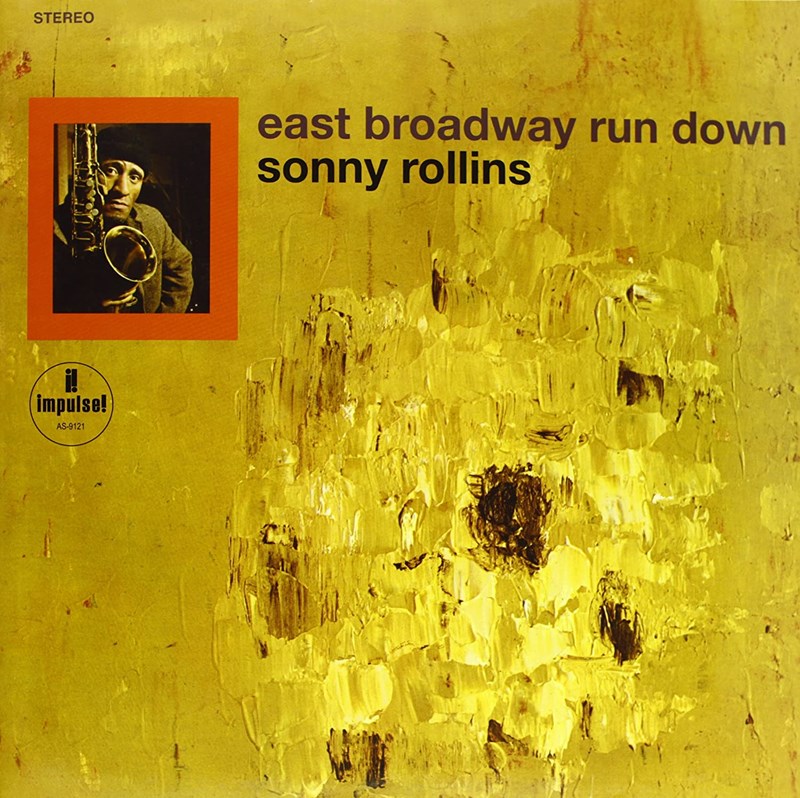 East Broadway Rundown
Impulse!, May 1966
Sonny's third and final Impulse divided critics but remains quite the a propos concept album. The horns (Freddie Hubbard on trumpet) are caught in a ghetto cul-de-sac. Even 'We Kiss In A Shadow' seems to fit the theme. Beautiful cover also.
---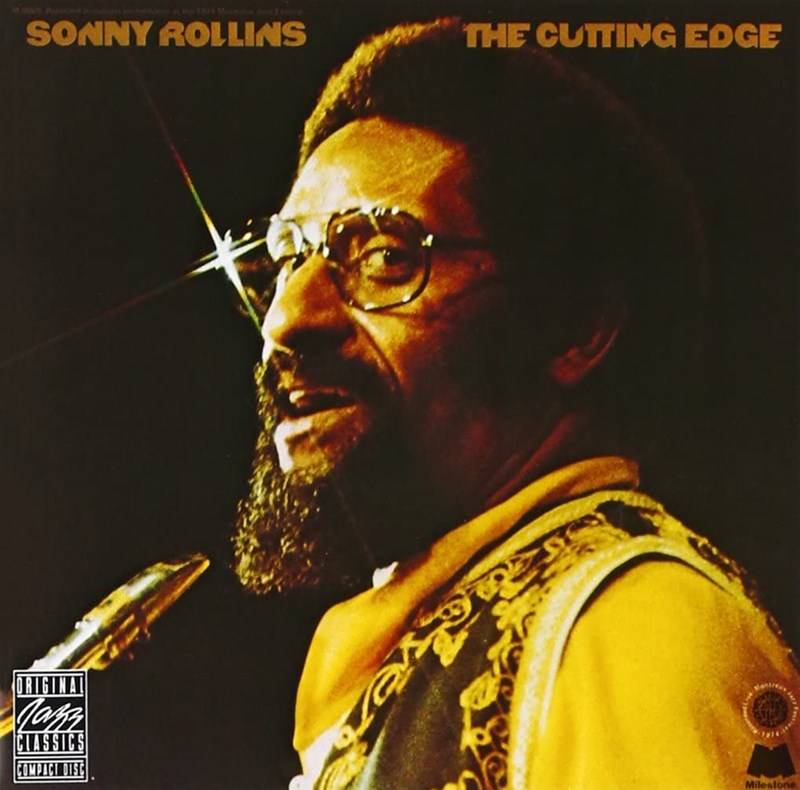 The Cutting Edge
Milestone, 1974
The face-off with Rufus Harley's bagpipes was more than a gimmick, given Sonny's experiments with circular breathing/longtones. Plus a brace of gorgeous ballads and two punchy funk tunes.
---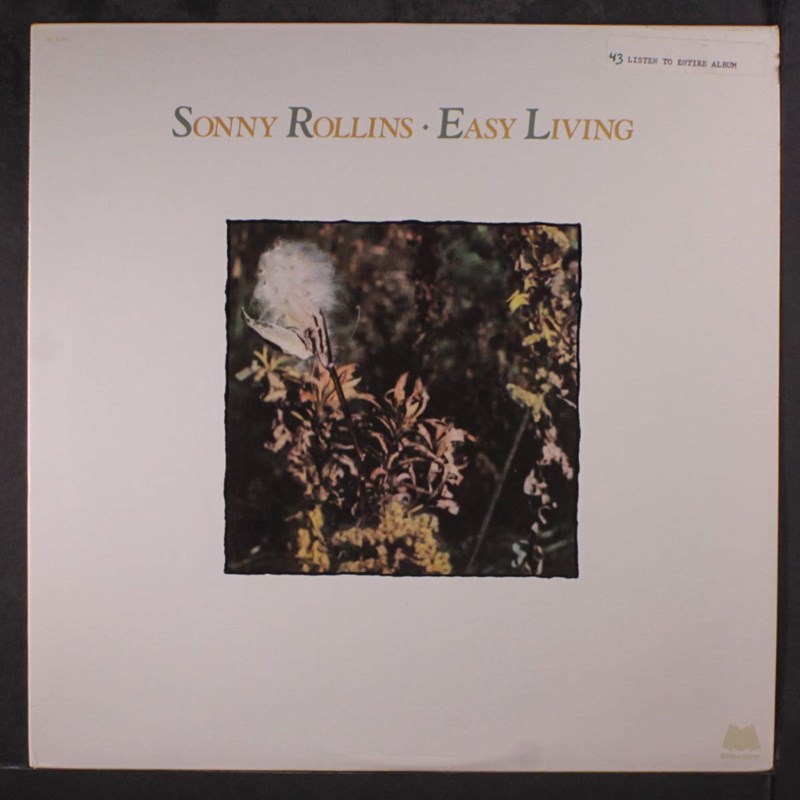 Easy Living
Milestone, 1977
The opener 'Isn't She Lovely' is a period piece. Rollins increasingly ecstatic squeals halfway through suggest he is in love with someone or something. The title track is a definitive statement. Features Tony Williams' rambunctious drums and effectively overdubbed horns.
---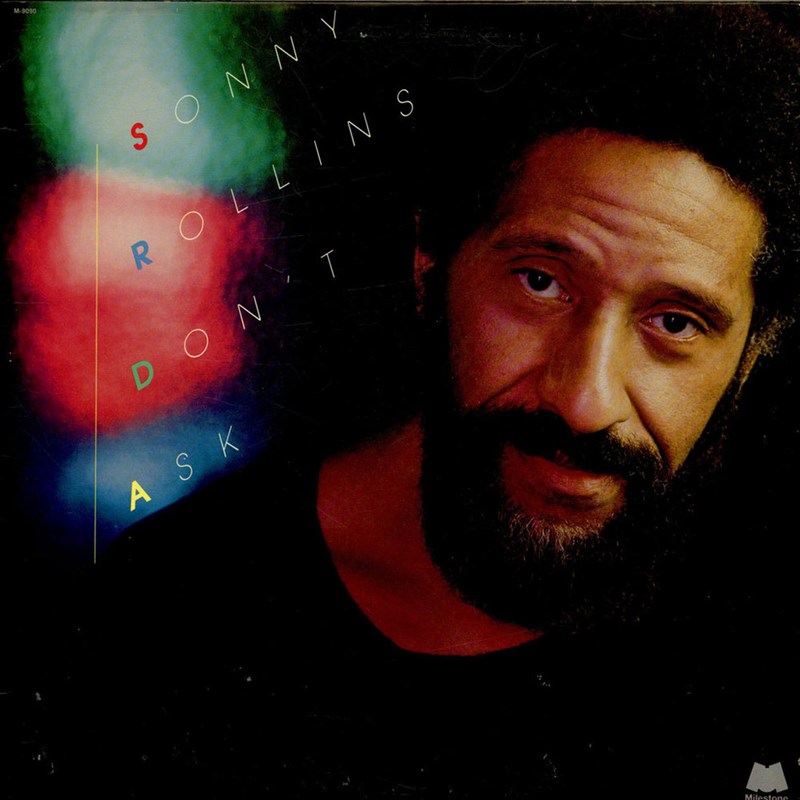 Don't Ask
Milestone, 1979
The bashful title suggests a dismissal of the turkey track here 'Disco Monk', and Larry Coryell tries to play too fast, but Rollins recalls the 'Harlem Boys' (one of Bobby Broom's favourite Rollins' themes) with meaningful gusto, dabbles appositely in Asian mode with the lyricon and offers a gallant love song 'And Then My Love I Found You.'
---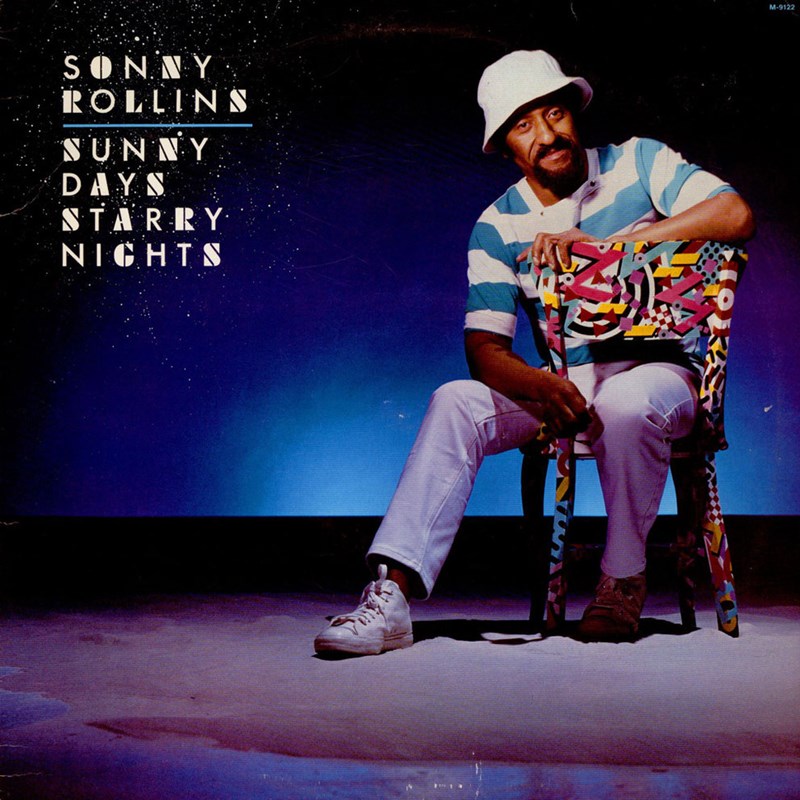 Sunny Days, Starry Nights
Milestone, 1984
Urgent and joyous. Torrential, paradoxically modern take on 'I'm Old Fashioned,' plus a gloriously importunate 'Tell Me You Love Me' and Noel Coward's 'I'll See You Again.'
---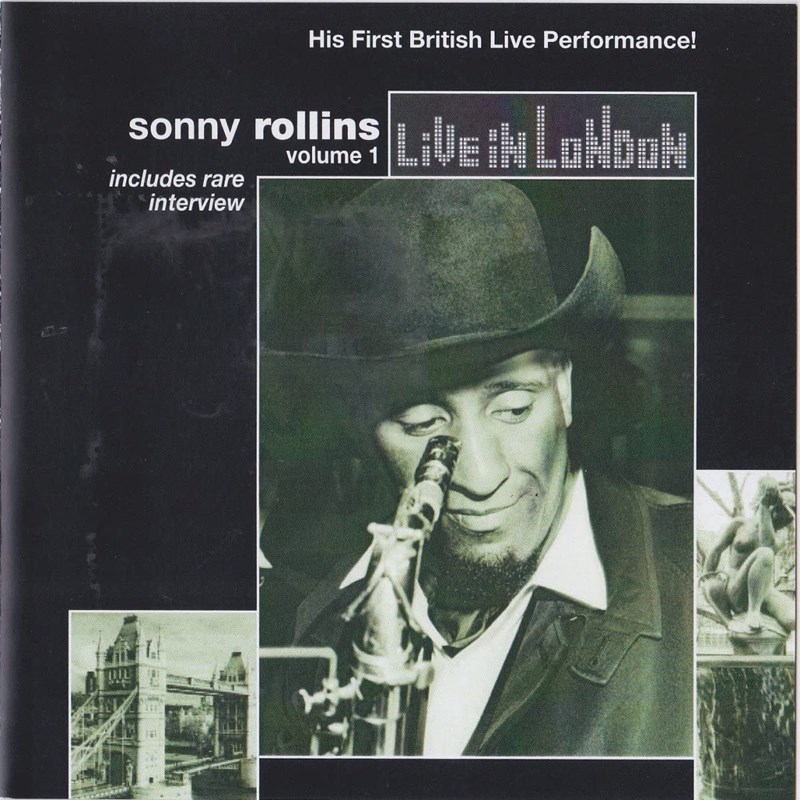 Live In London
Harkit, 2004
This is a superb (despite sound imbalance which is cruel to Stan Tracey and bassist Rick Laird), document of Rollins' first ever gig in London at Ronnie Scott's (1965). The rapport between Rollins' outrageously quixotic tenor and Ronnie Stephenson's drums is spontaneity at its finest.
---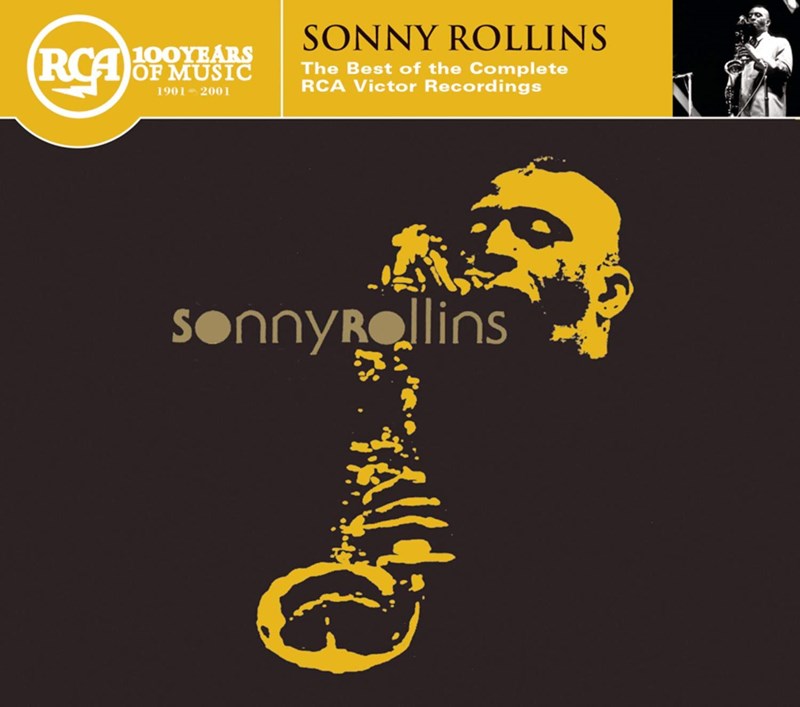 The Complete RCA Victor Recordings
RCA, 1962-64
Encompasses the magnificent Bridge session with perhaps Rollins' most intelligent associate, Jim Hall; the trippy meeting of Sonny and his hero Coleman Hawkins; freedom fare with Don Cherry and Billy Higgins, as well as his desiccated peregrinations in the wilderness. 
---
Never miss an issue of Jazzwise magazine – subscribe today