Albert Ayler: 10 Essential Albums
Tuesday, October 19, 2021
Albert Ayler's free jazz recordings still have the power to shock and awe those who confront it for the first time today. Here are 10 of his greatest moments on record...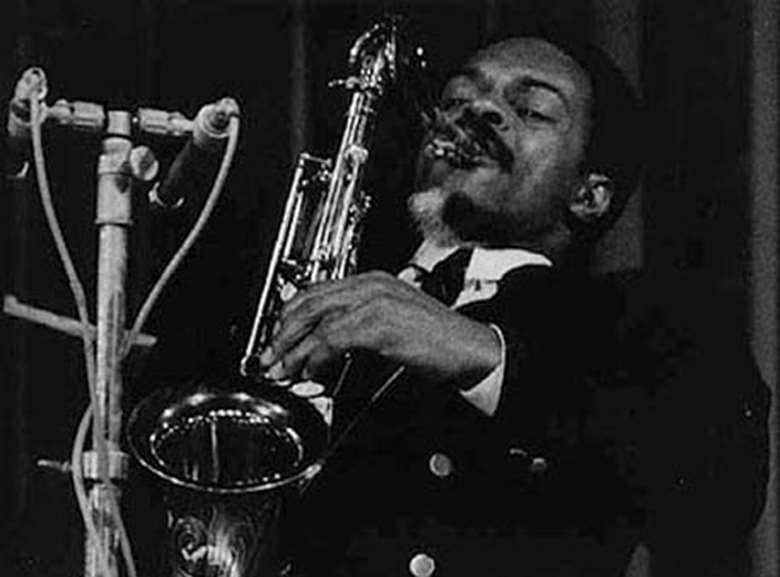 Spiritual Unity
Get Back/Esp-Disk (1964)
Ayler's 1964 studio debut for Bernard Stollman's ESP-Disk label is a bench mark free jazz recording that still has the power to shock and awe those who confront it for the first time. With forceful backing from Peacock and Murray, Ayler blows up a soul stirring hurricane of free expression and new sounds whose echo in the avant jazz and rock scene still resonates today.
---
Bells/Prophecy
Get Back/Esp-Disk (1965/1964)
This reissue slaps the original 20 minutes of Bells together with Ayler's earlier blast at the Cellar Cafe in New York with the same line up that created Spiritual Unity. Here the trio summons up spirits, ghosts and wizards in an explosive free jazz seance that left the audience reeling from its heart wrenching impact.
---
Complete Live At Slugs Saloon
Lonehill/ESP-Disk (1966)
Hot from the stage of Slugs – a jazz venue that was situated in the East Village district of New York – these sets feature much elastic interplay between the saxophonist and his band. Those involved were Donald Ayler, Lewis Worrell, Michael Sampson and budding young free jazz drummer Ronald Shannon Jackson.
---
Live In Greenwich Village: The Complete Impulse! Sessions
Impulse!(1966)
Ignore the appalling puppet cover artwork this 2CD set comes wrapped in and just open up to the hallucinogenic horn power of Ayler's 1966 and 1967 Greenwich Village sets where he shares the stage with Joel Freedman, Bill Fowell, Beaver Harris, Sunny Murray, Alan Silva, Henry Grimes and brother Don on trumpet.
---
Love Cry
Impulse! (1967)
The swirling psychedelic typography that adorns the cover of this often overlooked album from Ayler's discography hints at the direction he was heading at the time. Along with John Coltrane's 'Om' and Archie Shepp's 'The Magic of Ju Ju', this was experimental acid jazz at its most potent.
---
The Last Album
Impulse! (1969)
Part of the same Ed Michel produced sessions that unleashed Music Is The Healing Force Of The Universe, Ayler's final studio recordings are a mixed bag of musical oddities – the strangest being 'Untitled Duo' where electric guitarist Henry Vestine jams with Ayler who is blowing wildly at a bagpipe chanter. Regardless of what his critics thought, Ayler remained defiant in pushing his new direction through to the end.
---
Nuits De La Fondation Maeght 1970
Water (1970)
Ayler's last bow at Fondation Maeght in Saint-Paul-de-Vence, France reveal an artist and musical visionary at the peak of his extraordinary powers. Accompanied by bass player Steve Tintweiss, drummer Allen Blairman, piano player Call Cobbs and vocalist Mary Maria Parks, the performances here are spiritually and soulfully volcanic.
---
Plus - check out these two albums if you can find them!
The Copenhagen Tapes
Ayler Records (1964)
Early live and radio recordings from the Spiritual Unity trio where Ayler, bass player Gary Peacock and drummer Sunny Murray are joined by an equally wild Don Cherry on trumpet. As well as a descriptive speech from Ayler, we also get an introduction from announcer Borje Roger Henrichsen as preparation for what turns out to be a momentous and historical musical occasion.
---
Music Is The Healing Force Of The Universe
Impulse! (1969)
Along with the equally outstanding and misunderstood New Grass album, Ayler here is taking jazz into a new dimension. Complete with a bagpipes solo, an intensely spiritual recitation from his wife Mary Maria and former Mothers Of Invention/Canned Heat guitarist Henry Vestine playing electric free blues, many jazz critics at the time found this, now groundbreaking album, too difficult to decipher.
---
Never miss an issue of Jazzwise magazine – subscribe today