Archie Shepp: Essential Albums
Thursday, October 28, 2021
Archie Shepp stands now as a totemic figure from a time in jazz history notable for its spirit of rebellion, its allegiances with the black power of the 1960s and a belief that music is part of a bigger social and political struggle. Kevin Le Gendre selects a few key albums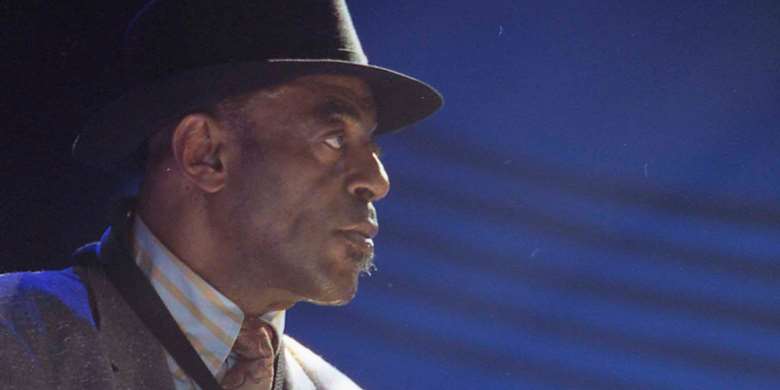 And The New York Contemporary Five
Storyville, 1963
An early stage of Shepp's development as a composer – he contributes just one tune to a high-octane performance at the Montmartre, Copenhagen alongside John Tchicai and Don Cherry.
---

New Thing At Newport
Impulse! 1965
Jointly billed with his champion John Coltrane, Shepp impresses with original tunes such as 'Rufus' and 'Le Matin Des Noire.' A great band showcases Bobby Hutcherson.
---

Things Have Got To Change
Impulse! 1971
A brilliant line-up featuring the likes of Leroy Jenkins, James Spaulding, Joe Lee Wilson and Howard Johnson brings great urgency to material with a distinct Sun Ra overtone.
---

Attica Blues
Impulse! 1972
The raucously funky title track reminds us that Shepp is fatback and proud of it. He is also totally outraged at social injustice in America.
---

A Sea Of Faces
Black Saint, 1975
Brilliant fusion of spoken word and spirituality on 'Song For Mozambique' makes this a much sought-after collector's item.
---

I Didn't Know About You
Timeless, 1990
Rare outing for Shepp on alto saxophone in a quartet featuring the much-loved pianist Horace Parian.
---

Left Alone Revisited
ENJA, 2002
Charming duet album with the late, great pianist Mal Waldron. An exploration of Billie Holiday tunes shows the artful tenderness that has always offset the raging toughness in the saxophonist. 
---

Let My People Go
Archieball, 2021
In Archie Shepp's lengthy and illustrious career, he has had a string of esteemed piano partners: Horace Parlan, Joachim Kuhn, Siegfried Kessler and Mal Waldron. Each duo has set a high artistic bar, but the latest incumbent, Jason Moran, is more than able to pass muster, as well he might given his own extensive experience of working with horn players as gifted as Charles Lloyd, Sam Rivers and Greg Osby. Above all this new work is a significant encounter across generations as 83-year-old Shepp and 45-year-old Moran have had different life experiences and career paths.
---
This list (except for Let My People Go) originally appeared in the Febuary 2006 issue of Jazzwise magazine. Never miss an issue – subscribe today