Can jazz survive the music streaming revolution?
Monday, March 2, 2020
With streaming now dominating much of our daily music, TV and movie-watching habits, Stuart Nicholson delves into the digital depths to discover if specialist content, in this virtual sea, will sink without trace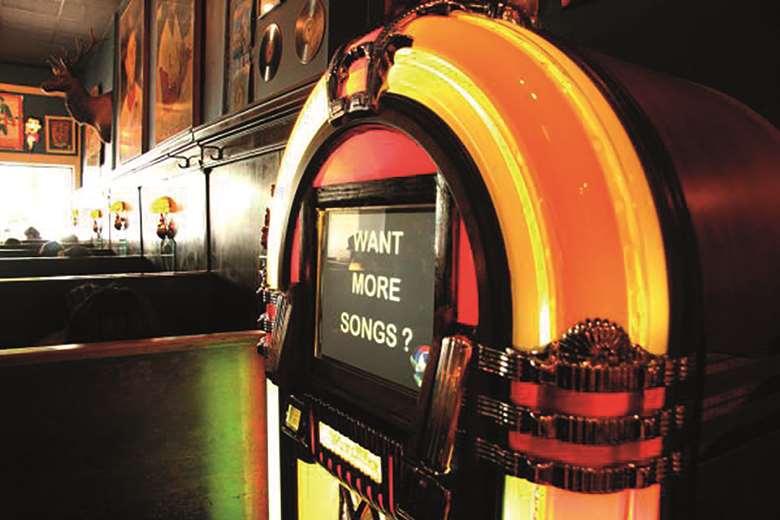 In February 2019, the music biz breathed a sigh of relief. Spotify, the leading music streaming app, finally made a profit. That's right, some 13 years and 96 million paid subscribers later the market leader in music streaming was finally in the black. The reason everyone was relieved is because streaming has reinvigorated the music industry to the extent it's regarded as both the present and future of how fans engage with music, whenever and wherever they want. And no wonder they're so keen on it, since 'the music industry' (read 'record companies') are the first in the food chain to get paid by the streaming services. Spotify pays a licensing fee every time a user streams a song, unlike movie streaming services such as Netflix, who pay once for a piece of content that can be streamed as many times as it wants. This is a problem for Spotify, because it means its content costs rise in direct proportion to its user growth. According to the Financial Times, it's because it is dependent on "a maze of licensing negotiations, leaving its fate in the hands of the big music companies… who look to sap as much in royalties from the service as possible." Despite generating billions in revenue it's giving most of that money back to the record companies in royalties, which means it's dependent on higher growth in the hope of negotiating better margins, or lower licensing costs: in 2017 it paid about 79 cents of every dollar it made back to rights holders, down from 88 cents in 2015. Yet that's still well above Netflix, which paid 66 cents for every dollar revenue in 2017. On top of that, they still have to pay the artists – no wonder there's enormous pushback against a major increase in music streaming royalty rates for publishers and songwriters handed down by the US Copyright Royalty Board in March last year.
The bottom line is that improving its margins still further will be dependent on Spotify's continued growth, with some arguing it was an almost impossible circle to square, such as Fortune magazine which believed, "streaming services face a fundamental business problem they can't overcome." When Spotify made its Initial Public Offering (IPO) filing in 2018, it became clear just how hard it was to make money from streaming – its revenue for the preceding year had been $5 billion against losses of some $1.5 billion. They were not alone – Pandora posted revenue at $1.4 billion in 2017 against a loss of $518.4 million for the same period. But 2017 was not an exceptional year. Up to that point Spotify had never made a profit. One way to go would be to increase its ad revenue, but even there it was struggling – in Q2 2019, for example, its quarterly ad revenues were $186m, just 9.9 per cent of its overall revenue. Perhaps inevitably, then, there are those who see troubling implications in the way that the distribution of virtually the entire history of recorded music is now in the hands of just a few players struggling for profitability.
"
Streaming is heavily weighted in favour of the most popular tracks, because that's how its business model is designed to work
In 2017, music streaming in the US hit 377 billion streams, but 99 per cent of those streams came from the top 10 per cent most-streamed tracks, with just one per cent of streams accounting for all other music. Yes, you read the correctly, one per cent of streams accounted for all other music. In fact, streaming is heavily weighted in favour of the most popular tracks, because that's how its business model is designed to work. And another statistic – according to Spotify's 2013 year-end report, one-fifth of its on-demand library of tunes – that's something like four million songs – had never been accessed by any of Spotify's active global user base, which inevitably poses the question of how long streaming services are going to hang on to the music that's not generating revenue?
It's worth remembering that Netflix, the dominant video streaming service – by 2017 it had more US subscribers (50.85 million) than the total number of customers for all the US's cable companies combined (48.61 million) – cut its content of films made before 1950 to a token 25 because of underuse. "It's the sort of classics selection you'd expect to find in a decrepit video store in 1993, not a leading entertainment platform that serves some 100 million global subscribers," railed Zach Schonfeld in the pages of Newsweek. Of course, some may argue it's relatively early in the lifetime of music streaming services to be speculating about their long term future. Nevertheless, as the Pitchfork website has warned, it "Could only be a matter of time until these companies lose interest in the 90 per cent of music that doesn't return even one per cent of their gross. It seems likely that they will eventually jettison these less-played tracks for different content – just look at Netflix."
And if you doubt that just look around at almost any other field of culture and you will find the same phenomenon. What is taken for granted today is gone tomorrow – for example, 90 per cent of all films made before 1929 can no longer be traced. So do you trust the likes of Spotify, Amazon, Pandora, YouTube, Google, Tidal or SoundCloud not to cut a million songs that aren't generating sufficient profits to justify their storage costs? Or 10 million? Or maybe whole genres? Like jazz.