Chet Baker: Nine Essential Albums
Keith Shadwick
Thursday, October 7, 2021
A gathering of many of Chet Baker's finest moments on record, including 'Chet Baker in Paris', 'Stan Meets Chet' and 'Chet Is Back!'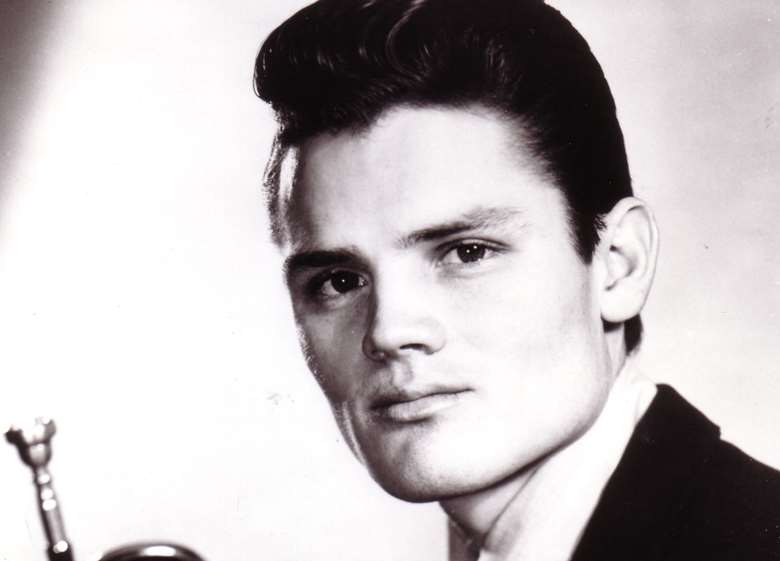 The Pacific Jazz Years
Although it's a bit long in the tooth now and therefore perhaps hard to hunt down, being put together in 1994, this is still a reasonably well-organised look at Baker's 1950s time with Pacific Jazz, from his initial dates with Mulligan's quartet through to his December 1957 swansong. Along the way his own small groups, his vocal albums and his partnerships with people such as Pepper and Konitz are touched upon, giving the listener a pretty broad sweep of his abilities and range at the time.
---

Chet Baker in Paris
Baker made some above-average sides during these 1955-56 sessions for Eddie Barclay's label in Paris, almost exclusively in a quartet setting with attentive pianists allowing him plenty of scope for his ideas. This gave him a taste for Europe that he was to indulge at length later on.
---

Stan Meets Chet
A 1958 session that is not as ferocious as the Pacific Jazz sides Getz made with Baker, probably because Norman Granz organised the session to each man's strengths, including a ballad medley where they could keep out of each other's way. It's not the best music either played, but with an unusual rhythm section (Jodie Christian, Victor Sproles and Marshall Thompson) for a Verve date under Granz, at least sounds different.
---

Chet Is Back!
This sextet date from early 1962 mixes Monk and Parker tunes with blues and ballads in a convincing display of Chet's all-round artistry, showing that as the faster pace of the 60s settled upon him he was equal to the challenge of remaining contemporary.
---

Chet Baker/Paul Desmond Together
This CD compilation is culled from three or four different albums, mostly recorded in 1974-75 but with a track also from January 1977, one of Desmond's last ever. It is inevitably quite low key, but the level of playing is superior throughout and a good close listen is always rewarded with the interplay and subtlety on display by all concerned.
---

Once Upon A Summertime
This 1977 quintet album is one of Baker's best of any period, apart from the dreadful things the sound engineer has done to Ron Carter's beautiful bass tones in the name of 1970s close miking. It has been reissued on CD by Fantasy and is well worth chasing down to catch Baker's latter-day brighter tone and high spirits. This alone proves his career sustained itself much further than most of his critics will normally allow.
---

Chet Baker-Wolfgang Lackerschmid Ballads For Two
An intimate 1979 dialogue in every respect, this in some ways may be seen as a little too fragile at times, but there is no disguising the joy Baker derives from playing with the German vibist and the sustained invention that results, however low-key the dynamics may be. 
---

Chet Baker and Crew
When, in May 1956, Chet returned from an eight-month European tour with Jimmy Bond and Peter Lippman he was no longer the young innocent he was previously portrayed as. Pianist Dick Twardzik had died of a drug overdose in Paris, an incident which toughened up Chet both psychologically and musically and led to one of his best ever albums. The Crew had Chet, Bond and Littman joined by pianist Bobby Timmons and Zootish tenor man Phil Urso for an album that often sounds more East coast than West ('Jumpin' Off A Clef', 'Chippyin'). After the pre-European Tour Russ Freeman records, this is most definitely the Chet Baker album to acquire. Roy Carr
---

Live in London, Vol 2
When the first volume of Jim Richardson's informal recordings of Chet Baker playing at the Canteen in London in 1983 was issued, it was clear that in terms of the musical synergy of the players, the extraordinary (and unexpected) fidelity of the cassette recorder, and the playing of the star himself, this was an exceptional album. There are plenty of documents of Chet's later years, but this seemed on a different level to the majority of them. And now we have a new set from the same week that is every bit as good, if not marginally better. The close-miking of the trumpet on 'Polka Dots and Moonbeams' brings us intimately close to the sound of Baker's horn, but we're equally caught up in the fluidity of Horler's piano, and the riposte of Richardson's bass. The horn playing is as confident and strong as – in contrast to many Baker recordings of the period – the vocals are fragile, 'When I Fall in Love' being a case in point. The album opener, 'Strollin'', is a taste of what is to come, with the understated theme followed by ever more developed ideas from Baker, including a veritable flurry of notes in the third chorus that seem uncharacteristic of Baker's contemplative style. For a document of a great player at a moment when his inexorable latter-day decline was momentarily halted and he was able to give us a glimpse of the superb musician he still was, this album could hardly be bettered. Alyn Shipton
---
Never miss an issue of Jazzwise magazine – subscribe today