Eric Dolphy: Five Essential Albums
Stuart Nicholson
Friday, October 15, 2021
Eric Dolphy's death, aged 36 on 29 June 1964, cut short a rare and highly original talent that, in less than four years, had seen him record a number of definitive jazz albums. Stuart Nicholson recommends five of Dolphy's finest moments on record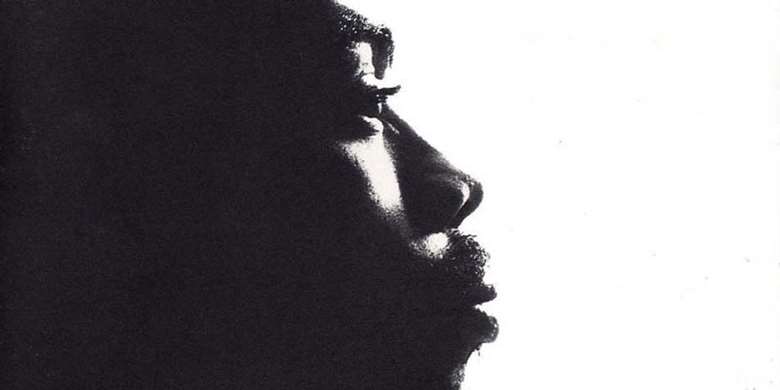 Out to Lunch!
Blue Note (1964)
Dolphy's magnum opus, and one of the great Blue Note recordings, suggests as much as it delivers. Dolphy's compositions, testament to his rising powers as a composer, exist only as melodies, leaving the musicians to provide each tune's rhythmic character and harmonies, so posing the question where this direction might go. We'll never know, but he contributes perhaps his finest flute solo on 'Gazzeloni' and with Freddie Hubbard, Bobby Hutcherson, Richard Davis and Tony Williams they created a classic.
---
Eric Dolphy at the Five Spot
Prestige (1961)
Eric Dolphy liked plenty of solo space to express himself, and this live date at New York's Five Spot, with a pick-up group that included Booker Little, Mal Waldron, Richard Davis and Ed Blackwell, gave him precisely that. His fiercely vocalised alto solo on 'Fire Waltz' is the stuff of legend, for many his most memorable, diverging from the linear logic and techniques of variation employed by most post-war jazz musicians. The perfect partner for Little, who like Dolphy, would have his career cut short far too early. 
---
Outward Bound
Prestige (1960)
Dolphy's recording debut under his own name recorded just months after settling in New York from the West Coast. At the time he had a far from impressive C.V., yet he presents a fully-formed style that is unique in jazz from the beginning – rich in harmonic and rhythmic detail, punctuated by intervallic leaps uncommon in jazz (then, as now) yet underpinned by harmonic logic, this album still has the capacity to surprise.
---
Far Cry
Prestige (1961)
Eric Dolphy's playing seemed to bring the best out in Booker Little, and vice versa, so this album is a natural for a list like this. By now Dolphy had been thrust into the 'New Thing' controversy then raging in jazz by his highly individual approach, but as this album shows, his highly sophisticated style evolved out of bebop and Charlie Parker and was not devised in opposition to it, as many critics at the time thought. His solo on 'Tenderly', for example, is a minor masterpiece, anticipating virtually every technical and structural device on Anthony Braxton's 'For Alto'.
---
Oliver Nelson: Blues and the Abstract Truth
Impulse! (1961)
If you're not familiar with Dolphy's work, then this classic by Nelson and his cast of top jazz musicians, including Freddie Hubbard, pianist Bill Evans, bassist Paul Chambers and drummer Roy Haynes, is the perfect intro. Working off the chord sequences of a 12-bar blues and the 'I Got Rhythm' changes, saxophonist, composer and arranger Nelson's album features Dolphy on flute on 'Stolen Moments', alto sax on 'Hoe-Down', 'Tennie's Blues' and 'Yearnin'' – listen to his dramatic entry and the unusual intervals he uses – while his alto solo on 'Butch and Butch' effects a laughter-like effect during the opening bars. Stuart Nicholson
---
Never miss an issue of Jazzwise magazine – subscribe today