Frank Zappa's jazz legacy
Stuart Nicholson
Wednesday, October 13, 2021
Stuart Nicholson re-evaluates Frank Zappa's jazz-oriented work and looks at the ways in which he made his mark on improvised music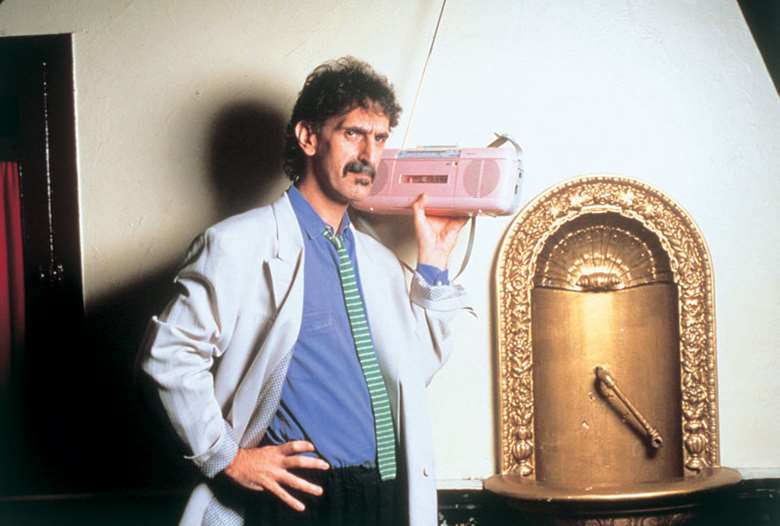 It's easy to believe Frank Zappa hated jazz. If royalties were paid on quotes, then he would have been a rich man on the strength of his once witty, but now oh-so-overused jibe, 'Jazz isn't dead, it just smells funny'. Yet in his world of scatological humour, outspoken political criticism, crass satire, send ups, put downs and insider jokes, jazz was something for which he reserved considerable respect. Yet one thing he recognised, right from the beginning, was that jazz was seen by rock audiences as distinctly unhip and could be an impediment to album sales. Jazz was, he once joked, 'the music of unemployment.'
Consequently he was always careful to position himself firmly in the rock camp, whatever stylistic bridge he had decided to cross, be it to the blues, jazz or classical music. Generic categories tend to be an after the fact rationalisation to define music in its market used by the music industry to organise the sales process and thus target potential consumers. Zappa knew musical genres were not determined by musical style but by the audience's perception of that style. 'It's foolish,' he once said, 'every time you hear someone improvise [in my music] to assume it's jazz.'
As a West Coast band the need for his music to be accessible to hippy audiences was a source of frustration to Zappa
He knew the music business was as much about organising audiences' expectations as selling albums. So if you were a rock fan and heard improvisation and didn't immediately associate it with jazz, it brought more people into his music – a music where the listener could be confronted with a wide range of musical challenges under the generic safety net of 'rock'.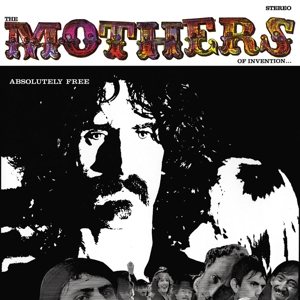 Certainly a large chunk of Zappa's music contains plenty of improvisation, but it's not all jazz improvisation by a long shot. Yet his music is amazingly rich for broad minded jazz fans, whether it's jazz or non-jazz improvisation. Zappa admitted in an interview that even when dealing with parody he worked on harmony and melody in a manner which years later he considered musically valid. Thus one of his cleverest songs, 'America Drinks and Goes Home' turns out to be his protest at the banalisation of jazz. A parody of a lounge band playing watered down jazz. 'It was based on the same subconscious formula that all those pukers of Tin Pan Alley used: you know ii-V-l progressions modulating all the way round,' he said. It was used in the album Absolutely Free as a parody of a cocktail lounge love song with ringing tills, brawls and drunken revelry. Yet when pianist Alan Broadbent arranged the piece in 1974 for the Woody Herman Orchestra on the Grammy-winning album Thundering Herd, with Frank Tiberi on bassoon, it became an affecting, memorable ballad.
Jazz slotted into Zappa's musical vision, often in subtle ways. 'Twenty Small Cigars' is a composition considered by many to be his jazz masterpiece, but his first official recording of it was on harpsichord on Chunga's Revenge (it had made an earlier appearance in the late 60s with Bunk Gardner on flute as 'Interlude'). And while the album Overnite Sensation might have been insolent and provocative, it was also a synthesis of lyrics and complex arrangements with jazz solos and accompaniment amid the dizzying rush of Zappa's ideas.
Zappa arrived at jazz through the blues, his first love. The kind of jazz he liked was made clear as early as 1966 on the inside cover of his debut album Freak Out with the Mothers of Invention, one of the first rock double albums, and one of the first concept albums that was an acknowledged influence on the Beatles' Sergeant Pepper's Lonely Hearts Club Band. Included in a very long list of influences cited were Clarence 'Gatemouth' Brown, Cecil Taylor, Roland Kirk. Charles Mingus, Eric Dolphy and Bill Evans.
It's hardly surprising in the light of his own highly distinctive music that the kind of jazz musician that appealed to him shied away from the cliches of conventional jazz. 'People like Eric Dolphy, Thelonious Monk, Charles Mingus and Archie Shepp are very important in the history of music, and not just jazz,' he once asserted. And when asked by aspiring guitar players who to listen to, he would advise Wes Montgomery or tell up and coming keyboard players to check out Cecil Taylor. Both were musicians who had highly individual approaches to their instruments.

Certainly he was critical of jazz – what wasn't he critical about? – but his criticisms were usually directed to the unthinking fan who adheres to the style without understanding its profound values or the sectarian attitude of those who thought themselves to be members of an exclusive musical elite. Yet he was inspired by jazz. As Ted Gioia notes in The History of Jazz: 'Zappa's groups, perhaps alone among the rock bands of the day, could match many major jazz combos in terms of breadth and depth of musicianship.'
Born in 1940, Zappa's peripatetic childhood followed his father's search for employment, and his early interest in music came through playing his father's acoustic guitar. When he heard Johnny 'Guitar' Watson's 'Three Hours Past Midnight' his interest in R&B was born. Zappa would blossom into an accomplished, gutsy, blues-based player, and Watson would graduate from early influence to occasional recording companion and life long friend. Zappa's musical curiosity led him to Edgard Varese and classical studies, and he took to writing for the high school band, including one piece called 'Visual Music for Jazz Ensemble and 16mm Projector' when he was 17.
Zappa's working musical career began as a rock 'n' roll band guitarist, forming the Mothers of Invention in 1964, when he met a group of musicians who were willing to experiment with his original compositions. Fired from countless venues because of their refusal to perform cover versions of the then hits, Tom Wilson from MGM happened into the Whisky A Go Go in Los Angeles at the moment the band was playing a blues and, according to Zappa, signed them on the surmise he had discovered a white blues group.
In 1966 came Zappa's dazzling debut Freak Out. It made Billboard's Top 200 album chart, establishing the Mothers as an 'underground' rock act and setting the tone for Zappa's early musical direction – musically eclectic and weighted towards political debate and satire with songs such as 'Who Are the Brain Police?' A mixture of good melodies, blasted satire, political contempt, parody and experimentation with black and sometimes immature humour it established a somewhat confusing reputation for the band, who were sometimes reviewed as a comedy act rather than a musical one.
As a West Coast band the need for his music to be accessible to hippy audiences was a source of frustration to Zappa. Nevertheless, while maintaining high musical standards, he set about adding to the vocabulary of rock and contemporary music. In 1967, Zappa and the Mothers decamped to New York City to play a six month residency in the Garrick Theatre, above the Cafe Au Go Go. Performances would vary nightly. 'I was playing with Jeremy and the Satyrs downstairs at the time,' said jazz vibist Mike Mainieri.
'We were there on and off for almost a year. Zappa was upstairs with his band. A lot of people are not familiar with Zappa's classical work. He would have workshops and whoever showed up, showed up. He was exploring the more classical approach to composition, written structures. Zappa, myself, Don Preston who played piano for Zappa, and Joe Beck and a few others organised some small chamber ensembles and we would write some weird shit to perform for our own entertainment. That's why there's a string group on my album Journey Thru an Electric Tube, which was recorded around then.' Mainieri says Zappa often sat-in with the jazz musicians and the Satyrs, sowing the seeds of what would subsequently produce a new colour in his music that would surface intermittently through his career. With his own band Zappa was developing a reputation as a hard musical task master, rehearsing his band during their New York stop-over for long periods as a way of achieving the more complex results he was after.
Two years later, Zappa had Roland Kirk come onstage to jam with the Mothers at the Boston Globe Jazz Festival, and again at the Newport Jazz Festival when the Mothers played between the Newport All Stars and Dave Brubeck. The result was 'quite literally indescribable,' said Downbeat. As a result the Mothers were invited to tour as a George Wein package, an experience which influenced Zappa's view of jazz profoundly.
'George Wein, impresario of the Newport Jazz festival put us in a package tour with Rahsaan Roland Kirk, Duke Ellington and Gary Burton,' he said. 'Before I went on I saw Duke Ellington begging – pleading – for a 10 dollar advance. It was really depressing. I told the guys: "That's it we're breaking the band up".' Zappa would later, not without irony, dub an Aynsley Dunbar drum solo the 'George Wein Variations', which included a manic version of 'Ain't She Sweet.'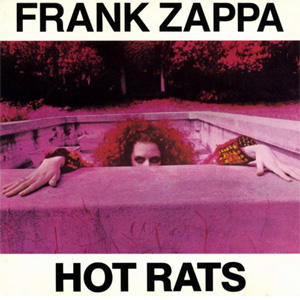 In September 1969, Zappa was to be found sitting-in with Jean-Luc Ponty and George Duke trio at The Experience in San Francisco, a rock club. Duke and Ponty were playing an early version of jazz-rock, straightahead jazz improvisation over a rock beat. In the same year Zappa produced Burnt Weeny Sandwich, a proto-jazz-rock album and Uncle Meat which anticipated progressive rock. He also recorded Hot Rats, a mainly instrumental jazz-rock album of original compositions and arrangements that showcased his guitar playing. Hot Rats was accessible, sophisticated and unencumbered with disruptive parody, satire, and Zappa's apparently insatiable need to sneer at and ridicule the establishment. Even the lyrics of 'Willie the Pimp', sung by Captain Beefheart, are in context with the gutsy low-down drive of the arrangement. On 'The Gumbo Variations' Ian Underwood manages to pay decent homage to Albert Ayler, although he was by no means a great saxophonist. The album highlights are 'Peaches en Regalia' and 'Son of Mr Green Genes'; 'Peaches' contains no soloing or improvisation as such, but related orchestrated variations of the theme. Such was the affection among jazz musicians for this track, it later inspired 'A New Regalia', composed by Vince Mendoza, on Peter Erskine's 1988 album Motion Poet.
'Mr Green Genes' is a 16-bar tune consisting of two eight-bar melodies, and is shorn of the inane lyrics of the original version that had previously appeared on Uncle Meat. It gave full reign to Zappa's imagination, allowing him to score for highly unusual combinations of instruments. On the track 'It Must Be a Camel', the jazz violin virtuoso Jean-Luc Ponty guested and would become a member of Zappa's revolving cast of musicians.
In October 1969, Zappa collaborated with Ponty on King Kong, an album under the violinist's name subtitled 'Jean-Luc Ponty plays the music of Frank Zappa'. A mixture of absorbing and not-so-absorbing fusion compositions, the title track in the Dorian mode was for years a Mothers jam session favourite. The 19-minute 'Music for Electric Violin and Low Budget Orchestra' sustained interest and momentum through imaginative and resourceful writing from the opening bassoon passage to the demonic closing violin passages in 7/8 while 'Twenty Small Cigars' received its first recognition from a jazz musician. Also that year, Zappa was invited to MC the Actuel Festival in Amougles, and jammed with saxophonist Archie Shepp's group. Fifteen years later, he returned the honour, taking part in one of Zappa's concerts (You Can't Do That On Stage Anymore Vol. 4).
Although Weasels Ripped My Flesh was released in 1970, it was essentially out-takes from the previous three years, albeit containing 'Eric Dolphy Memorial Barbecue', the only tribute from the rock world to the gifted jazz saxophonist and the free-blowing 'Toads of the Short Forest', complete with a spoken commentary on the jazz time signatures from the leader.

Waka/Jawaka and The Grand Wazoo, both from 1972, together with Hot Rats, completed Zappa's famous 'jazz-rock trilogy' (now a three album set). The line-up for both included George Duke on keyboards, Sal Marquez on trumpet, Mike Altschul on saxophones, Bill Byers on trombone and Aynsley Dunbar on both albums, who were augmented to big band proportions on The Grand Wazoo by an array of Hollywood studio musicians. The first track of Waka/Jawaka is the extended 'Big Swifty'. The emphasis is rhythmic, with the original, complex theme – incorporating several metre changes – fading into a modal, bluesy blowing section in 4/4 with solo space for George Duke, Sal Marquez and Tony Duran. Zappa sounds as if he'd been listening to John McLaughlin (Mahavishnu's Inner Mounting Flame had just been released). Waka/Jawaka avoids repeating the original theme, the arrangement building through complex waves of overdubs and, during the final five minutes, introduces elaborate arranged variations of the main theme complete with tubular bells on the last chorus, displaying unique voicings paralleling the richness associated with Gil Evans. Indeed, Robert Christgau has suggested Zappa had been listening to a lot of Miles Davis, based on the presence of trumpeter Marquez.
Grand Wazoo had a distinctly jazzy feel throughout. The form is intro, theme, solos and theme. However, the theme is 87 bars in length with key, rhythm and theme shifts with a blowing section that has carefully marshalled background figures ebbing and flowing throughout against an intriguing rock-swing feel generated by the rhythm section, the sleeve notes credit the terse sax solo to Funky Emperor: it is, in fact, Ernie Watts. 'Cleetus Awreetus' starts with a jaunty light classical feel to it, moving into parody, while 'Eat that Question' is in a minor key, with a strident eight bar riff. The soloists build to a dramatic entry by Zappa and a beefed-up recapitulation of the theme to close and fade. How Blessed Relief has not become a jazz standard is a mystery. Performed here as a wistful ballad, Zappa gave full rein to the jazzy direction in which these sessions had been leaning, although Zappa's music as a whole was too broad and diverse to be limited by conventional categorisation.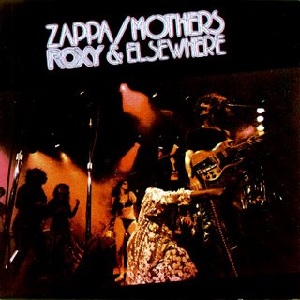 In 1973, Zappa reformed the Mothers with a strong line-up that included Tom and Bruce Fowler, Ian and Ruth Underwood, George Duke and Jean-Luc Ponty and Overnight Sensation, a synthesis of unusual lyrics and highly articulate, complex arrangements contributed several future concert favourites to his repertoire. Roxy & Elsewhere, a live set from 1974, captured the impressive elan of the group with strong jazz solos and 'little-big band' attack including the track 'Be-Bop Tango' satirically represented as the anthem of the chimerical 'Old Jazzmen's Church'. The tricky 'Echidna's Arf' would be recorded by George Duke at an even more frantic tempo the following year on his album The Aura Will Prevail. The following year Zappa again sounded decidedly jazz-rock-ish on One Size Fits All amid vocals that 'gave up on mere scatology and extended Zappa's private mythology to new extremes of obscurity.'
Zappa always employed a number of jazz musicians. His explanation was: 'For me it was always more interesting to encounter a musician who had a unique ability. Find a way to showcase that, and build that unusual skill into the composition... so [it] would be stamped with the personality of the person who was there when the composition was created,' a Duke Ellington-like remark if ever there was one.
His later bands always employed excellent drummers and percussionists who possessed an admirable ability to play and read in a wide breadth of styles. Chad Wackerman later spoke of the challenges of working with Zappa. 'He pushed everyone who worked for him. He'd ask me to play something incredibly complex. When I couldn't do it, he'd get more specific and ask me to play something even more difficult. I couldn't do that either, but as I would try, then I'd realise I was playing what he had originally asked me to play'. Saxophonist Mike Brecker, who played on 1978's Zappa In New York, then playing highly complex 'electric bebop' arrangements as a co-leader of the Brecker Brothers, has said he was amazed at the detail and rehearsal that went into a Zappa performance. His performances with the guitarist soared.
In the 1970s Zappa-as-composer started to broaden the musical contexts in which he worked, and the true extent of his imagination started to unfold. As well as the live band, and his more popular rock albums, he recorded in a diverse range of contexts. The orchestral Zappa – inspired greatly by Edgard Varese, Krzysztof Penderecki, Pierre Boulez and Elliot Carter – emerged in 1971 with 200 Motels, the atonal soundtrack music for film of the same name, and continued up to The Yellow Shark, the release of which preceded his death by just a short while. Later in life he was delighted to be asked by orchestras and chamber groups to perform his many orchestral works.

The jazz connection continued, however, the Grammy winning Jazz From Hell (1988), was an album of original compositions for the synclavier, the computer-to-digital interface used among others by Miles Davis on Tutu. On release it contained a warning against offensive lyrics even though it was an instrumental album.
Zappa gave up running road bands in 1988 after recording Make A Jazz Noise Here, The Best Band You Never Heard In Your Life and Broadway The Hard Way. His band, augmented by an agile horn section, acquitted themselves with precision, and showed what a fertile musical imagination could achieve using the 'horns plus rock' formula that was quickly exhausted by bands operating in the Blood, Sweat and Tears and Chicago nexus. While not jazz-rock, these albums frequently darted in and out of its shadows and were impressive documents of his final performing band. After sinking a good deal of money into the group, Zappa finally called it quits in the middle of his final tour.
His ability to claim both the musical low ground as well as scaling the heights meant that he was easy meat for critics, who were unable to pigeonhole his music. Hereby lies the conundrum, and the need to dig into his recorded repertoire to discover the gems, aided by the judicious use of the fast forward button. As one reviewer noted: 'The constant temptation is to say that Zappa is a genius (which he is) and consequently to rank highly all his offerings.'
An ideal guide to some of Zappa's finest compositions appeared in 1997 from the New Jersey-based band leader Ed Palermo. Ed Palermo Big Band Plays the Music of Frank Zappa includes pieces such as 'Twenty Small Cigars', 'Peaches En Regalia', 'King Kong' and 'Waka/Jawaka' that successfully realised the potential of these compositions from a purely jazz perspective. Palermo first appeared with his big band at New York's Bitter End playing Zappa arrangements, but the audience reaction was such that he moved to the larger Bottom Line club. 'It took several months of staying up to five in the morning transcribing and arranging this gorgeous music,' he said, 'and the audience reaction was incredibly enthusiastic.'
The only real constant in Zappa's diverse musical output was his guitar playing, and all his work is littered with good examples of this. From early solos such as 'The Duke of Prunes' (on Absolutely Free), 'Willie The Pimp' (on Hot Rats) to later examples such as 'Fire and Chain' (on Make a Jazz Noise Here) and the sensuous 'Watermelon In Easter Hay' (on Guitar), Zappa showed a preference for minor moods, spinning sensuously intense lines within his own unique context and musical vocabulary. Shut Up 'n ' Play Yer Guitar (recorded from 1977-80) was a collection of guitar solos while another collection, Guitar (1978-84) contained powerful playing with Chad Wackerman on drums and Scott Thunes on bass. Zappa was not the only guitarist to be heard on his sessions, guitar monster Steve Vai was on his later work, such as his mind-boggling vocalised-melodic guitar solo on 'The Jazz Discharge Party Hats' from The Man From Utopia.
Zappa continued composing and conducting up to his death from cancer in December 1993. Nominated for at least seven Grammy awards, he became only the second rock musician (Jimi Hendrix was the first) to enter the Downbeat Critics' Hall of Fame in September 1994 and was inducted into the Rock 'n' Roll Hall of Fame in January 1995. But he disdained success, opting instead for 'bad taste' and its attendant lack of air play, although Apostrophe (') was eventually certified gold, reaching number 10 on the Billboard chart and the single from it, 'Don't Eat the Yellow Snow' was Zappa's first in Billboard's Hot 100.
Zappa matched the criteria for a genuinely creative artist concerned with exploring and extending the boundaries of rock, which inevitably brought him into contact with jazz as a means to this end since both have common roots in the blues. Yet while he combined jazz and rock in a particularly individual way producing a classic jazz-rock trilogy and several albums of great interest in the genre, jazz-rock per se was never central to Zappa's musical thinking, more a musical challenge to be confronted and surmounted among many – another musical flavour in a miscellany of musical genres that comprised his remarkable music.
This article originally appeared in the December 2003 issue of Jazzwise magazine. Never miss an issue – subscribe today