Herbie Hancock: 21 Essential Albums
Alyn Shipton
Monday, October 18, 2021
Few musicians have a discography as full and varied as Herbie Hancock. Alyn Shipton surveys the milestones of a career in the studio with comments from Hancock along the way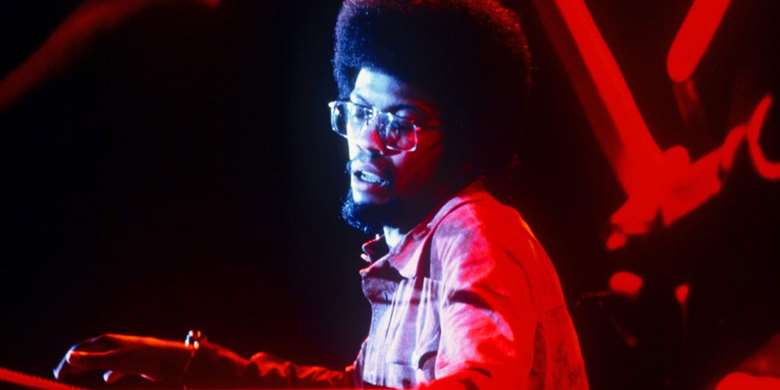 TAKIN' OFF
Blue Note, 1962
As debut albums go, this is pretty spectacular, with Freddie Hubbard, Dexter Gordon, Butch Warren and Billy Higgins joining Hancock to make up a classic 60s Blue Note quintet. 'I was absolutely lucky working with Blue Note's Alfred Lion,' says Herbie, 'because when I came on the scene in New York, it was still the hottest label for new music. But being a successful business, it had an element of conservatism, and they were cautious about recording new people.'
Hancock joined the Blue Note 'family' through trumpeter Donald Byrd, with whom he not only shared a Bronx apartment, but made his first discs for the label as a sideman, including Free Form. It was Byrd who urged Herbie to make Takin' Off, and helped pave the way with the folks at Blue Note. The disc included Herbie's first hit 'Watermelon Man' – a triumph for him, but an even bigger one for Mongo Santamaria who made a chart success with the tune in 1963.
---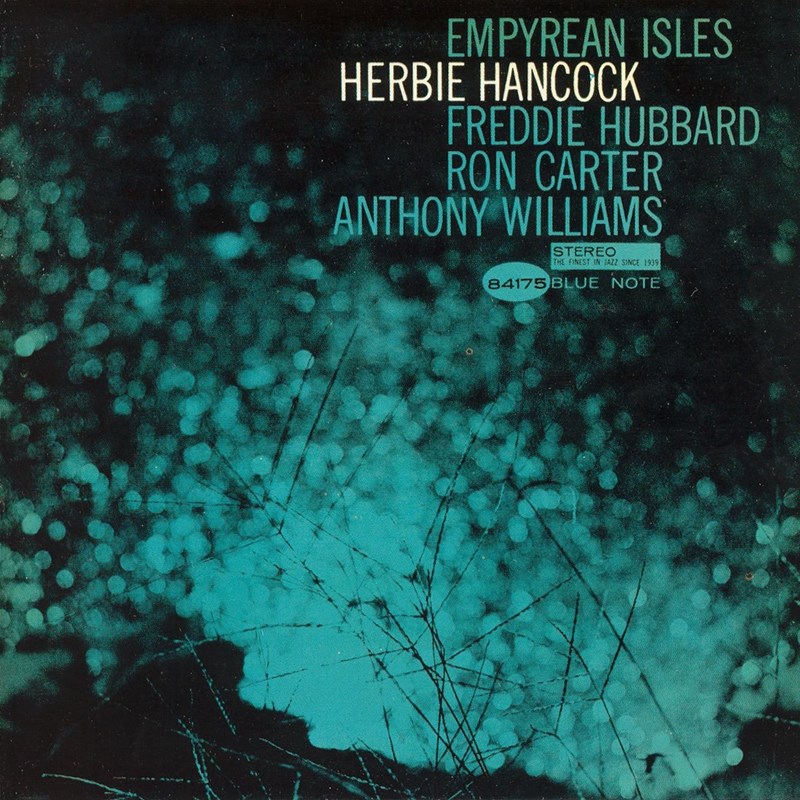 EMPYREAN ISLES
Blue Note, 1964
Following From My Point of View and Inventions and Dimensions, this was Herbie's fourth Blue Note album. It's a quartet session with Hubbard and the Miles Davis rhythm section of Herbie, Ron Carter and Tony Williams, containing another Hancock classic, 'Canteloupe Island'.
---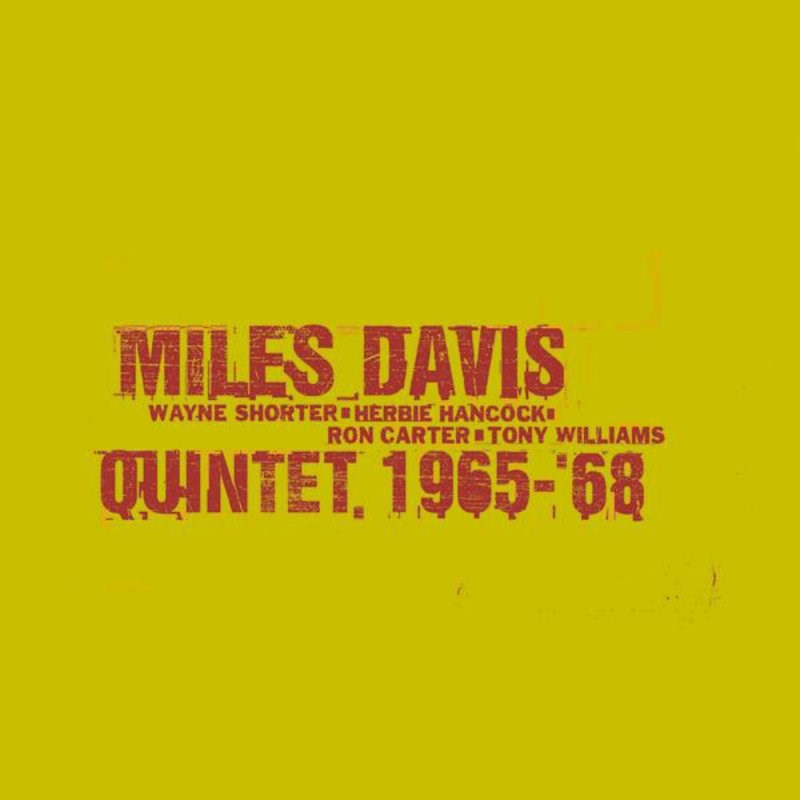 MILES DAVIS QUINTET 1965-68: THE COMPLETE COLUMBIA STUDIO RECORDINGS
Columbia, 1999
This six-CD set covers the period during which his work in the greatest small group of the 60s put Herbie on the map as an international star, and contains the original releases and out-takes from such great albums as ESP, Nefertiti and Sorcerer. No collection should be without this material, which charts Herbie's growing musical empathy not only with Miles, but with Williams, Carter and Wayne Shorter, all three of whom would be long-term musical associates. The roots of much of Herbie's subsequent work is here, including the first stirrings of jazz-rock.
---

MAIDEN VOYAGE
Blue Note, 1965
All the way through his time with Miles, Herbie continued to record under his own name, (as well as with other leaders such as Bobby Hutcherson, Lee Morgan and Wayne Shorter). This was his first true concept album, designed – as Herbie wrote at the time – to 'capture the vastness and majesty' of the sea, including 'the graceful beauty of the playful dolphins, the constant struggle for survival of even the tiniest sea creatures, and the awesome destructive power of the hurricane.' Maybe most of us have forgotten that liner note, and Nora Kelly's specially written story that went with it, but we all know the music – ranging from the title track to 'The Eye of the Hurricane' and 'Dolphin Dance'.
---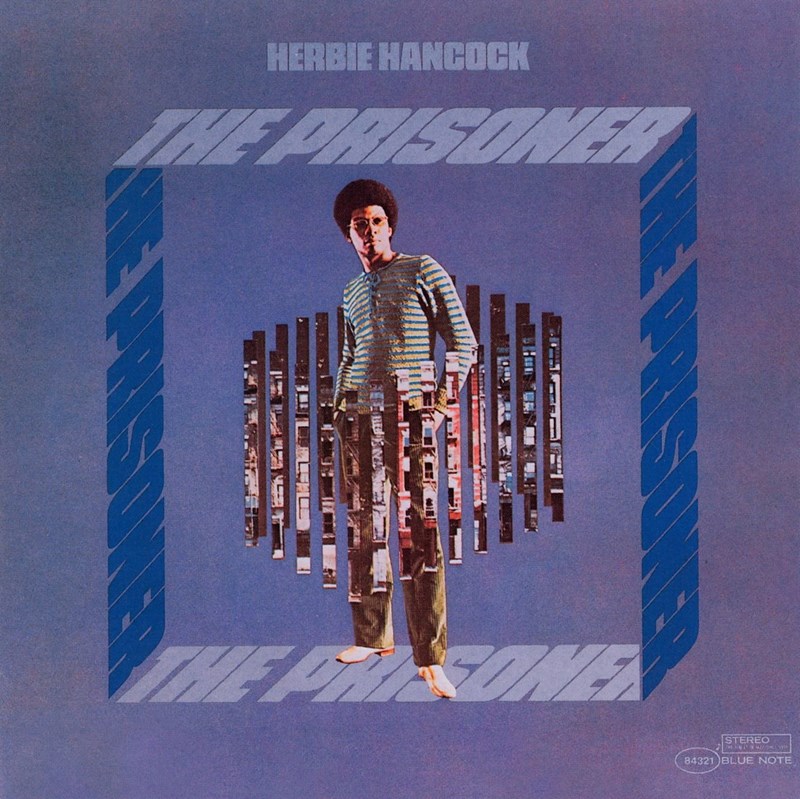 THE PRISONER
Blue Note, 1969
The end of Herbie's Blue Note phase, with his most ambitious compositions to date underpinned by a civil rights agenda, played by an unorthodox line up with Jerome Richardson's bass clarinet and Hubert Laws' flute pitched in alongside Joe Henderson and Johnny Coles. The band contains the embryo of the sextet that moved to Warner Brothers and became the Mwandishi group.
---

FAT ALBERT ROTUNDA
Warner Bros, 1969
Herbie in transition. New label, new sound, but links to the past in the persons of trumpeter Johnny Coles and Joe Henderson, who takes a spell on flute in this soundtrack for a Bill Cosby animation. Herbie's own electric piano on a track such as 'Tell Me A Bedtime Story' firmly points to his future direction, but it's used more as an additional texture at this point in the band's densely written ensembles.
---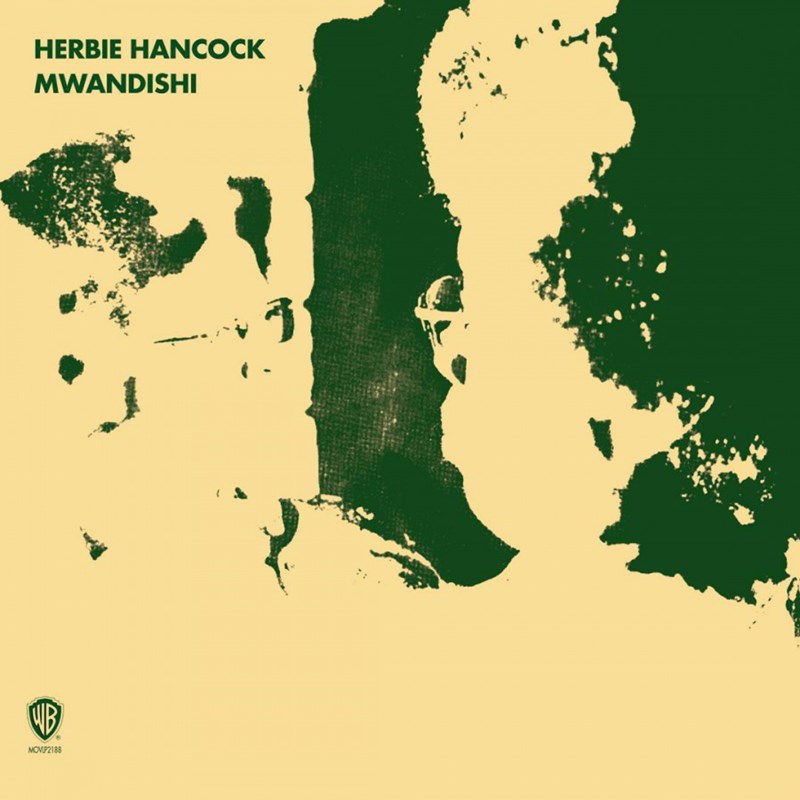 MWANDISHI
Warner Bros, 1970
Herbie's great line-up of the early 70s with Eddie Henderson in for Coles, Julian Priester coming in on trombone and Bennie Maupin taking the reed chair. At the time the group had mixed success – it was booked to open for pop and rock acts, and dressed and behaved appropriately, but its music was still, as Herbie put it 'jazz cats who knew how to play funk'. The Afro hairdos, the Swahili names and the slick presentation could not conceal the fact that this band was closer to bebop than to the wild freedom and swirling rock backdrops that Miles was creating at the same time in venues like the Fillmore.
Today, with fewer concerns about categorising the music, we can see just what a great band it was – and its sounds have been raided by a new generation of samplers and DJs as some of the most fertile territory of the period.
---
HEAD HUNTERS
Columbia, 1973
The move to Columbia was a watershed in Herbie's career. He broke up the Mwandishi group, and 'hired funk cats who knew how to play jazz'. Maupin survived from the earlier group, but the rest of the line-up was closer to Herbie's listening interests of the time: musicians like James Brown and Sly Stone.
The heavy funk treatment, plus Herbie's quaint panpipes and Bill Summers' beer bottle, on 'Watermelon Man', makes an interesting contrast with Hancock's earlier recordings of the piece and survives the transition with all the robust qualities of the very best, most durable compositions.
'Is it jazz?' asks the liner note to the Ken Burns's Jazz series Hancock anthology – as if you could wish away the most influential fusion album of the decade. Soaring sales (eventually gaining a platinum disc) of the single drawn from the album, 'Chameleon', brought Herbie's music to a huge audience, and paved the way for his dual career as both a crossover fusion musician achieving volume sales, and a jazz specialist of unique originality.
---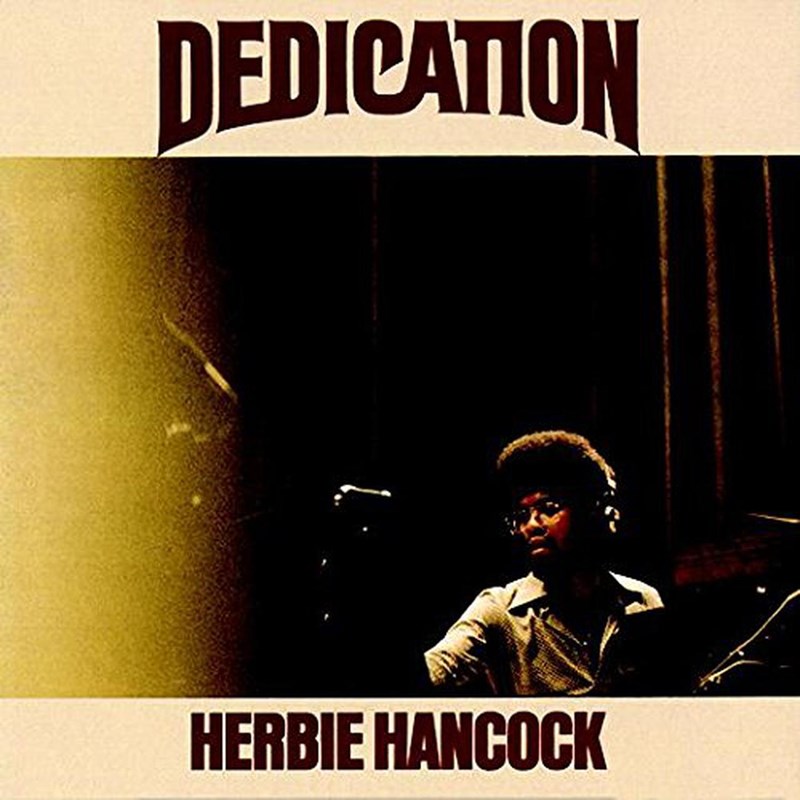 DEDICATION
Sony, Japan, 1974
Herbie in Japan, recorded in a live concert in Tokyo's Kosei Nankin Hall, creating contrasting sounds on acoustic and electric instruments, and revisiting the repertoire from Maiden Voyage, plus the much-sampled 'Nobu'.
---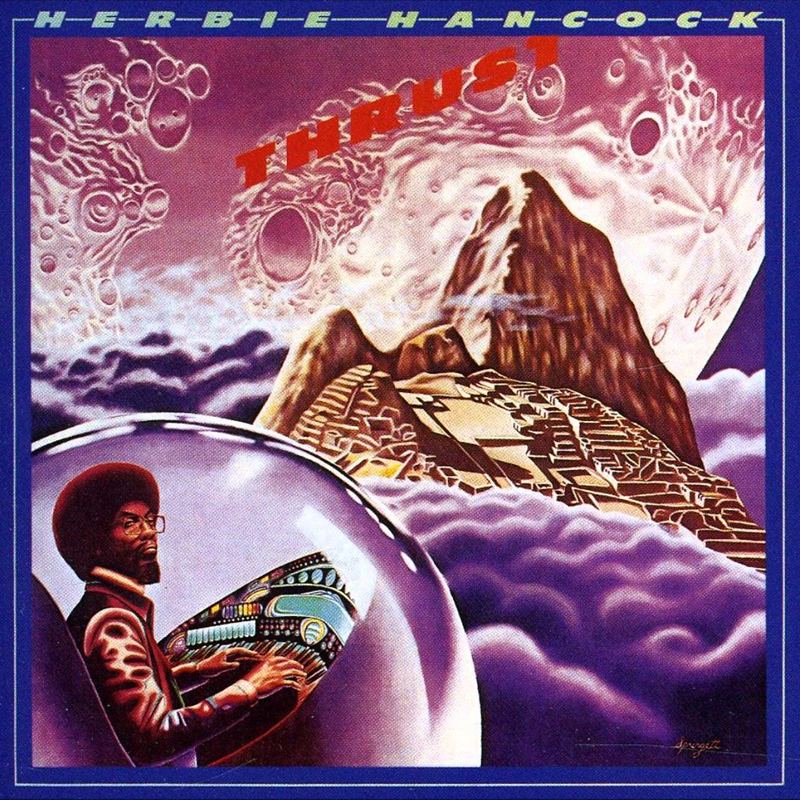 THRUST
Columbia, 1974
The same insistent rhythms as Head Hunters (with new boy Mike Clark on drums) but while the bass lines are as strong, there's a bit more electronic chirruping from Herbie's technical toys and a bit less substance. A track like 'Actual Proof' is a strange contrast between the harmonic density of the Mwandishi period and the more spartan rhythms of Head Hunters.
---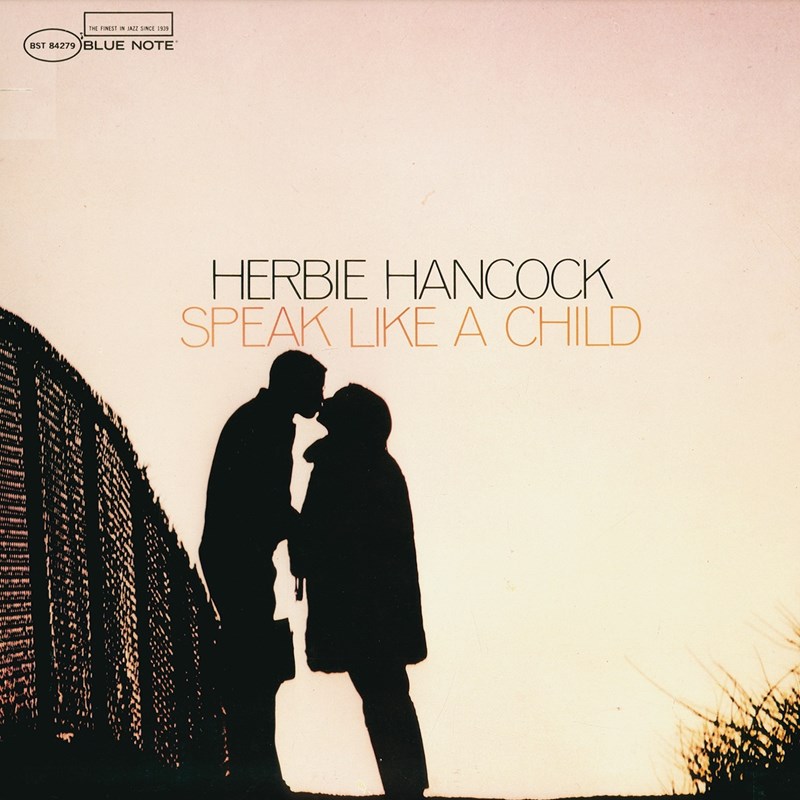 SPEAK LIKE A CHILD
Blue Note, 1968
This beautifully composed album with dense tumbling harmonies, the intricate flute of Jerry Dodgion and the mellow flugelhorn of Thad Jones, makes a stark contrast from Herbie's contemporaneous discs with Miles. His writing was maturing from Maiden Voyage days, and at a time when Miles was eliminating harmony, Herbie was revelling in it. Some great solo playing from him, and tracks that vary from the playful innocence of Ron Carter's 'First Trip' (the title referring to a school bus, not to that other major preoccupation of the 60s) to the convolutions of 'The Sorcerer'.
---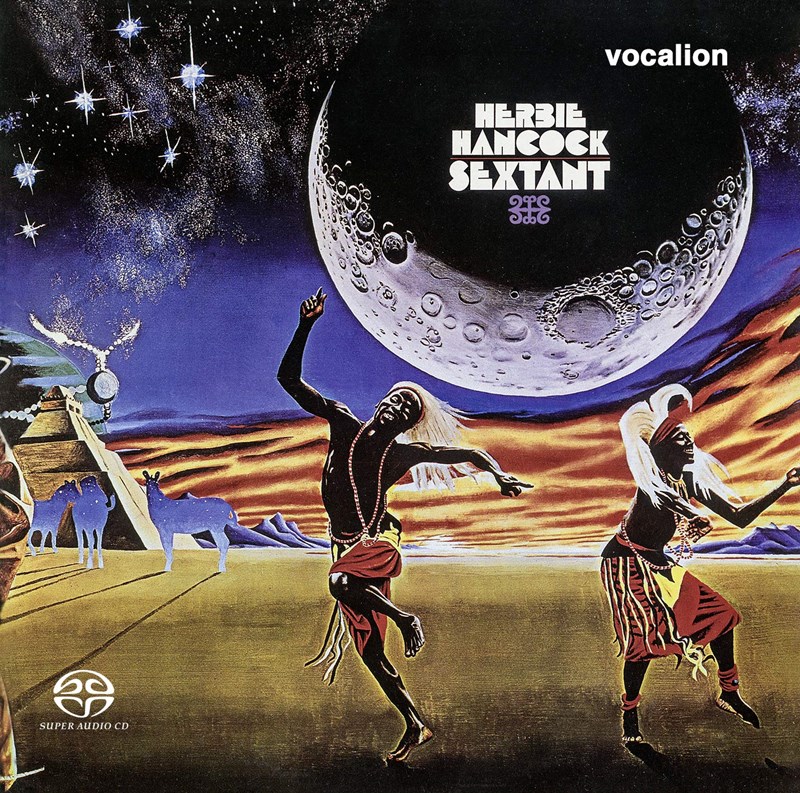 SEXTANT
Warner Bros, 1972
Cut in San Francisco in the dying days of hippiedom, this was Herbie's last flourish for Warners, but an immensely influential album nonetheless, with the Mwandishi line-up in full flow and scads more eccentric percussion and electronics.
---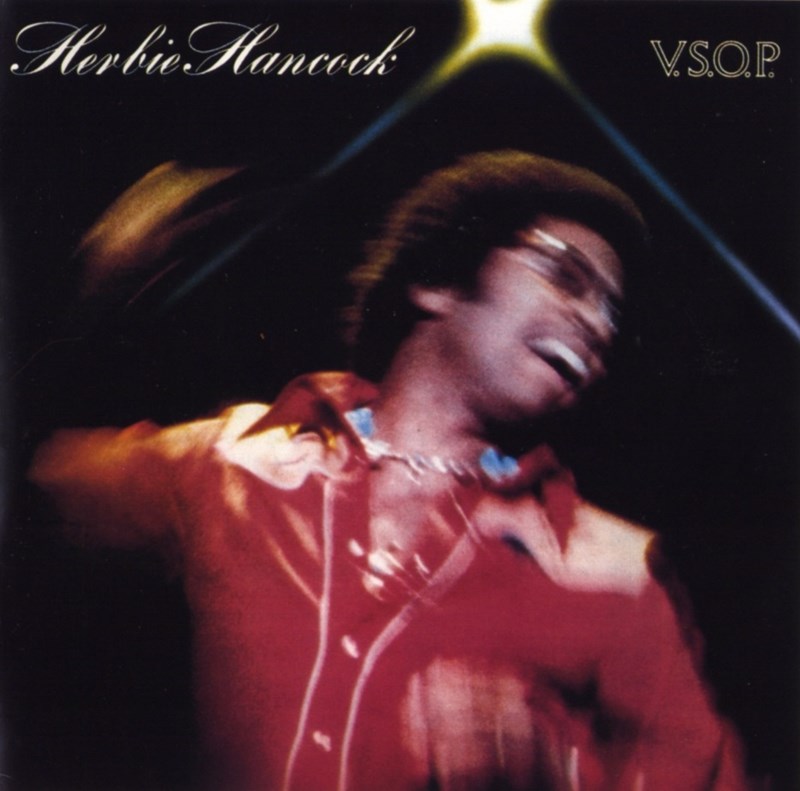 V.S.O.P.
Columbia, 1976
'Very Special One-Time Performance' was the billing for Herbie's Newport Jazz Festival reunion with Wayne Shorter, Ron Carter and Tony Williams, plus Freddie Hubbard wearing his 1960s Miles socks. Suddenly Herbie was back playing acoustic jazz at the highest level, and a piece such as 'Nefertiti' shows the new levels of confidence and openness that all of them had gained in ten years.
Herbie's fondness for the Yamaha electric grand softens his more biting attack on the acoustic instrument, but the rhythm swaggers along on the back of Carter's rock-hard bass lines and Williams' skittering drums.
---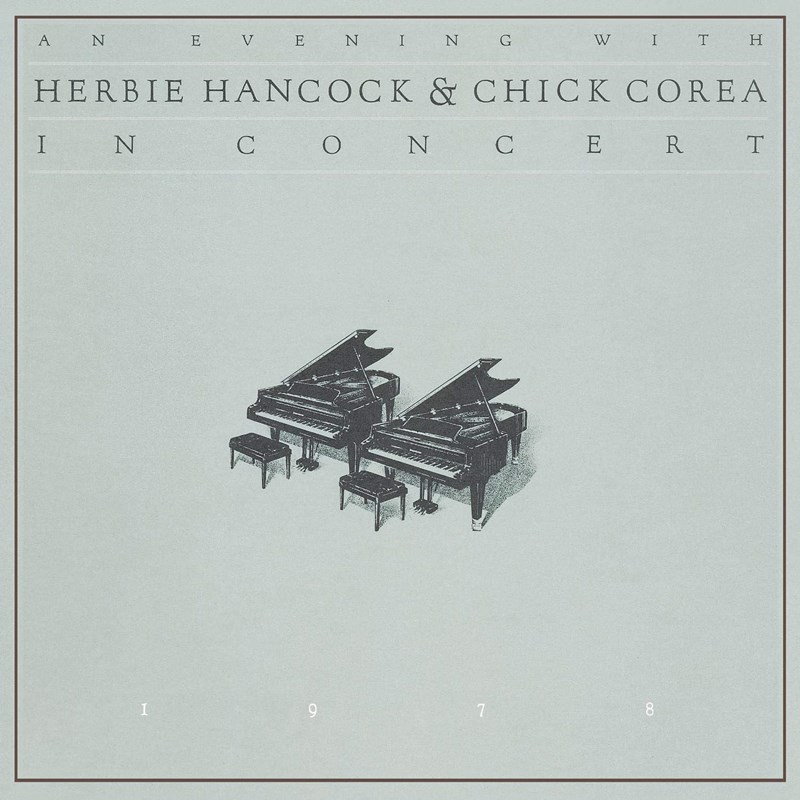 AN EVENING WITH HERBIE HANCOCK AND CHICK COREA
Columbia, 1978
Two ex-Miles keyboard men, both having followed the fusion route, throw their recent past to one side and revel in the glory of the acoustic piano tradition with such standards as Gershwin's 'Liza' and Morey and Churchill's 'Some Day My Prince Will Come'. It's all glorious feisty stuff, and conjures up the cutting contests of Herbie's native Chicago.
---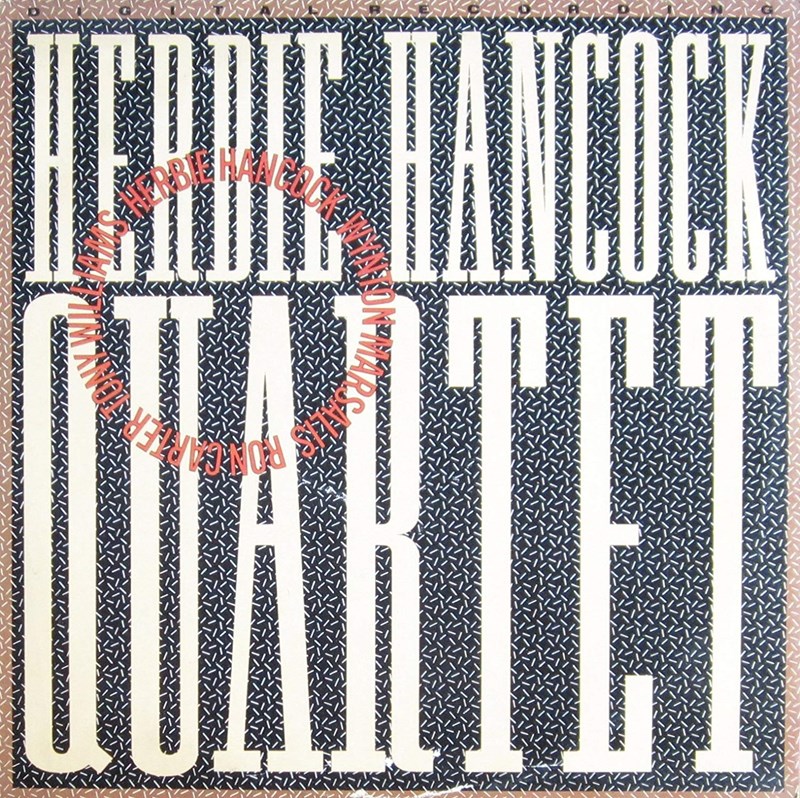 QUARTET
Columbia 1982
The V.S.O.P. rhythm section meets Wynton Marsalis. Long on technique, short on passion, emotion, and involvement, this finds both principals at a career crossroads, Herbie torn between his sporadic returns to acoustic jazz and his lucrative if by now somewhat vacuous crossover work, while Marsalis was giving modernism his best and most committed shot, before beginning his long trawl back into the tradition. Not entirely successful on either count, and lacking some of the enthusiastic commitment Herbie brought to Marsalis' own debut recordings.
---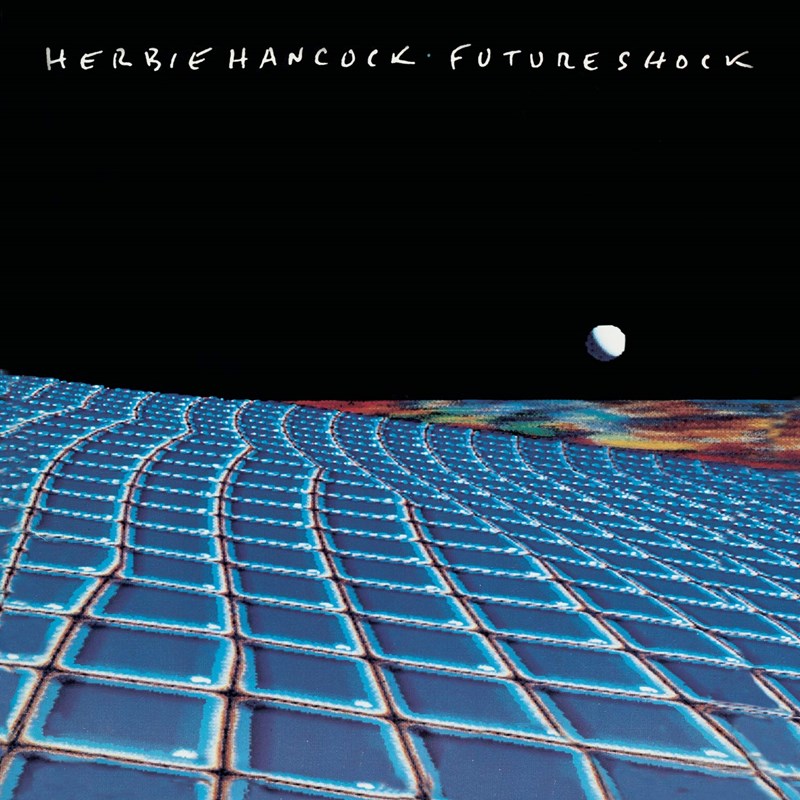 FUTURE SHOCK
Columbia 1983
The first of the Laswell collaborations, and the best from the 1980s, built around the chart-topping, Grammy-winning 'Rockit', complete with MTV-style video and a gritty mixture of industrial-style rhythm playing with hip hop DJ turntables. Millions of listeners who had no idea who Miles Davis was bought this in droves, and it became Herbie's most phenomenal success in the crossover field.
Its successors Sound System and Perfect Machine took the exploration of 80s technology further while serving up a sufficiently familiar mixture to appeal to Herbie's new fan-base.
---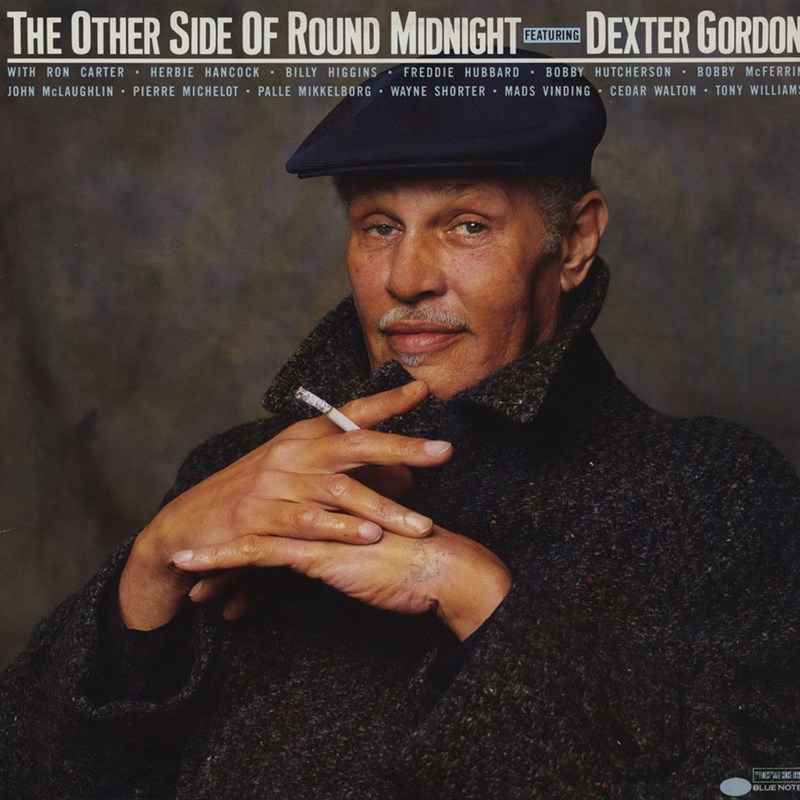 DEXTER GORDON: THE OTHER SIDE OF ROUND MIDNIGHT
Blue Note, 1984
Soundtrack collection of the music featured in Bertrand Tavernier's film, arranged and set by Herbie, not his first film, as he'd earlier provided a touch of class to Charles Bronson's 1974 Death Wish, but certainly the one he'll want to be remembered for. 'I was moved by Bertrand's concern, and his strong desire to share his joy, pleasure, respect and recognition of the beauty of jazz,' says Herbie. 'I felt it was the first honest attempt on film to capture the spirit of jazz.' With an all star cast, and without the cutting and dialogue of the movie, this is a fine album, described by Wayne Shorter as 'a life-changing experience.'
---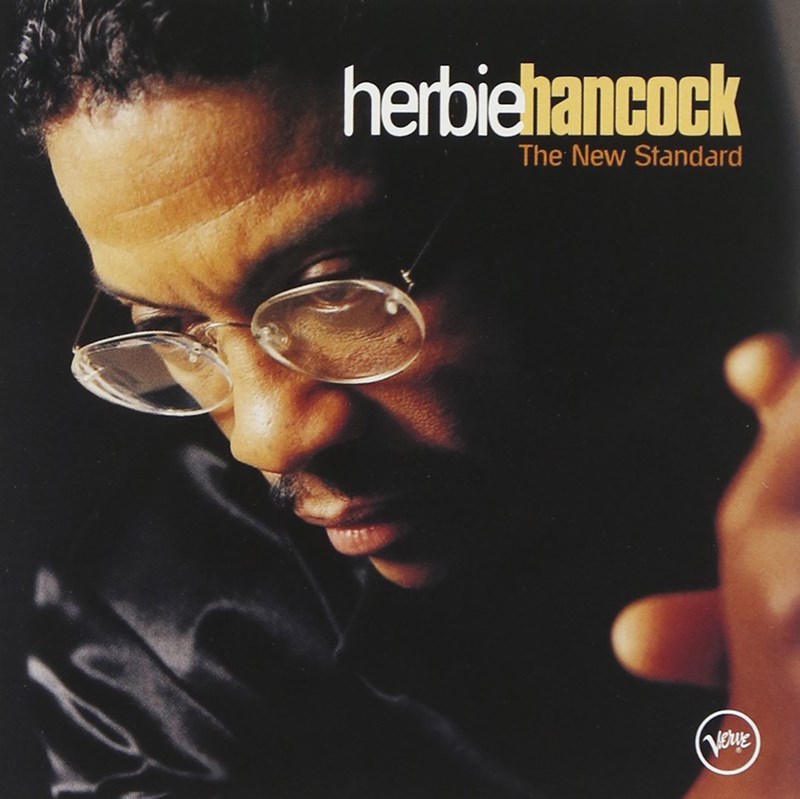 THE NEW STANDARD
Verve, 1996
Another new label, and an ingenious collaboration with arranger Bob Belden to give the jazz treatment to contemporary pop and rock classics, by the likes of Prince, Kurt Cobain, Peter Gabriel and Sade. With a line-up that included Dave Holland, Jack DeJohnette, Don Alias and John Scofield in the rhythm section it was always going to be a great band, but adding Michael Brecker gave every concert an electrifying edge, which even this original pre-tour CD manages to capture.
---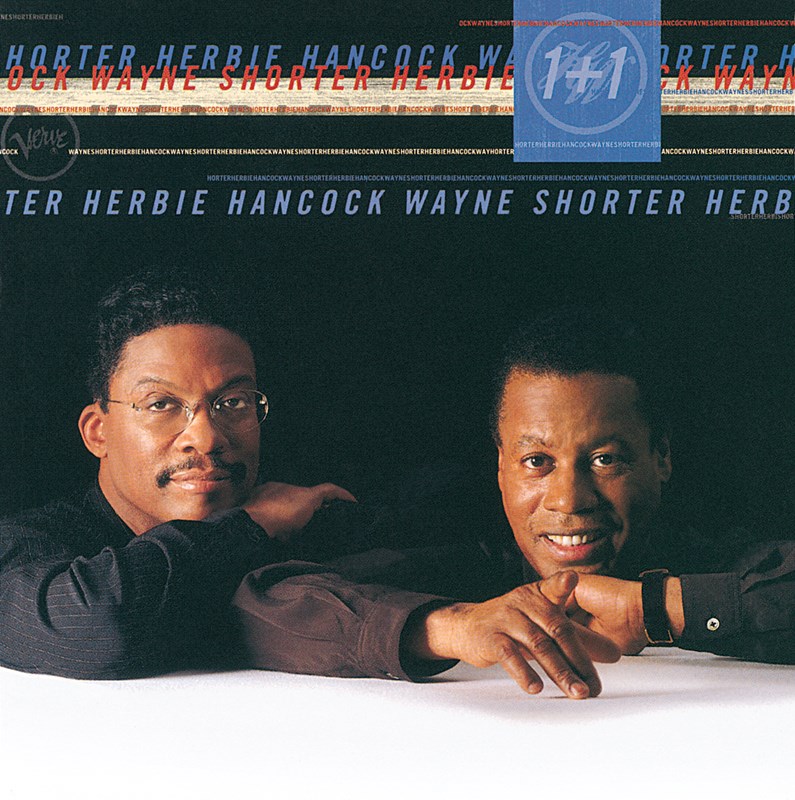 ONE + ONE
Verve, 1998
A rather disappointing duo from Herbie and Wayne Shorter [on soprano) that rolls gently along in medium tempo, none of the pieces really taking off with the empathy that these two players find on stage. That's apart from the one lively track that will always remind the astronomers among us of the year it was made: 'Hale Bopp Hip Hop'.
---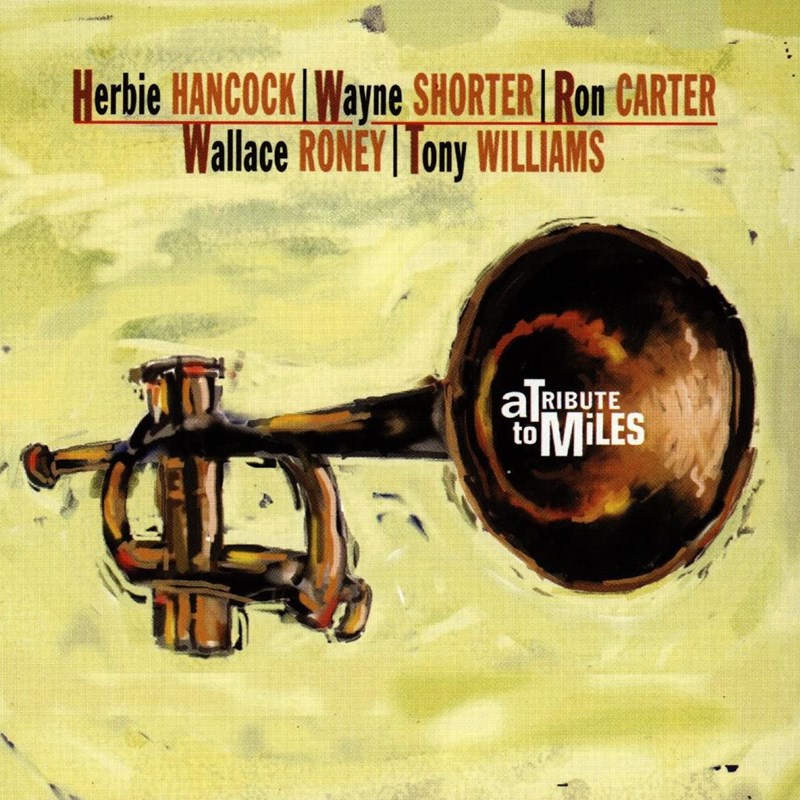 TRIBUTE TO MILES
Quest/Reprise, 1993
Rerun for V.S.O.P. with new boy Wallace Roney paying tribute to his mentor who had died the year before. The live tracks outweigh the more cautious studio pieces, and both Herbie and Wayne look back on this particular tour with great affection especially the last night in Japan, where thousands stayed put on an outdoor festival ground despite appalling weather. 'The people emerged as heroes,' says Wayne. We applauded them! They were like an army of rebels against the elements, they were cheering among themselves and we took so much energy from them.'
---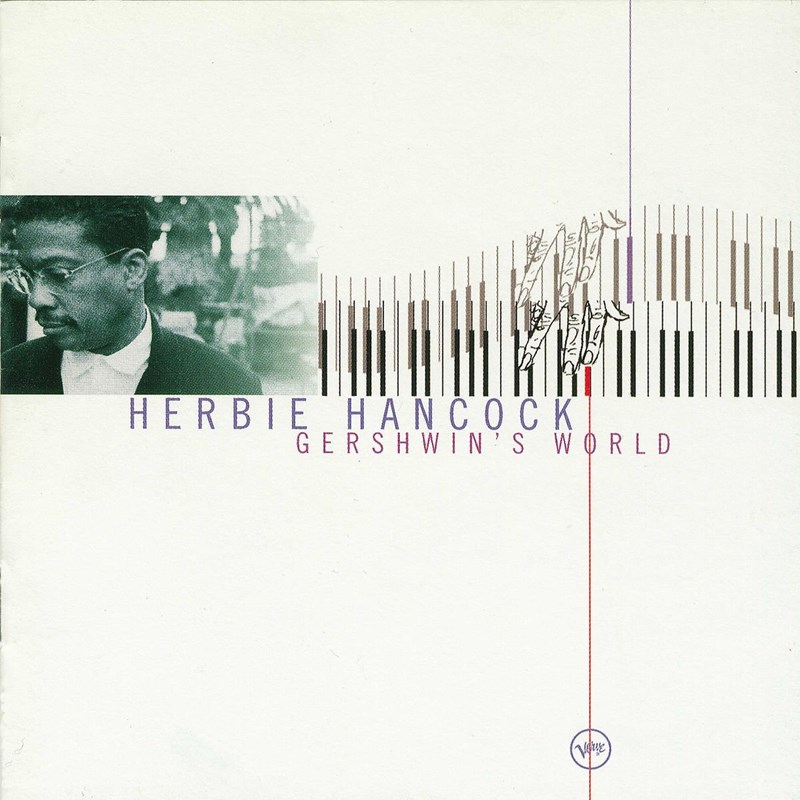 GERSHWIN'S WORLD
Verve, 1998
An extraordinary album, with wider musical boundaries than any of Herbie's previous discs, which was justly celebrated on release. It ranges from simple duets with the likes of Stevie Wonder to a full orchestral treatment of the second movement of Ravel's Piano Concerto. It also has plenty of cross references to Herbie's past, not least the Mwandishi-like line-up (featuring Eddie Henderson) that tackles 'It Ain't Necessarily So'. Other guests include Joni Mitchell, Wayne Shorter and Kenny Garrett, but most fascinating is Herbie's own solo piano version of 'Embraceable You' that closes the disc, a total absence of gadgetry, reliance on others, and nothing but unadorned piano playing by a master.
---
This article originally appeared in the October 2001 issue of Jazzwise. Never miss an issue – subscribe today