Introducing: Georgia Cécile
Peter Quinn
Wednesday, August 12, 2020
Upcoming Edinburgh singer-composer Georgia Cécile almost became a lawyer, but fortunately for jazz, the lure of music proved too strong, and she is about to record her all-originals debut album. Peter Quinn talks to her about carrying on a family tradition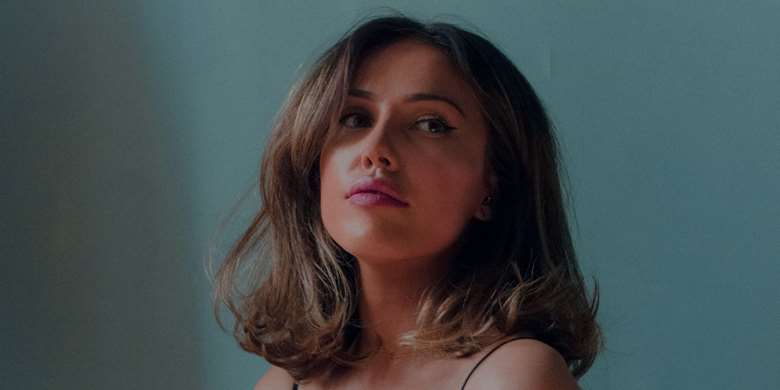 "I would expect the clarity of her tone, her creativity and ability to sing with genuine emotional depth to take her a long way". The prophetic words of 606 club owner and musician, Steve Rubie, quoted in the 'Who to look out for in 2019' column in the Dec2018/Jan2019 edition of Jazzwise.
With an acclaimed 2019 London Jazz Festival debut under her belt and a 'Best Vocalist' gong at last year's Scottish Jazz Awards, it would be fair to say that the Edinburgh-based vocalist Georgia Cécile hasn't disappointed.

As well as being shortlisted for Vocalist of the Year in the Jazz FM Awards 2020, the singer was due to perform at both Cheltenham Jazz Festival and Love Supreme this year – the pandemic sadly put paid to that. Cécile appears sanguine about lockdown.
"I'm grateful to be well and safe," she tells me. "I teach vocals with Napier University one day a week at the moment, and that's been supplementing my income. I'm lucky enough to live with my partner, Fraser [Urquhart], who's an amazing piano player, and we've been doing some livestream shows and people have been very generous."
Just as the great Kurt Elling may have been lost to the world of academe, Cécile looked set to follow a legal career after signing up for a law degree at Strathclyde University. But the pull of music was too strong: she dropped out after a year and switched to a four-year BA Hons in Popular Music at Edinburgh Napier University. Cécile traces her love of jazz back to her childhood. Her grandfather, Gerry Smith, was a jazz pianist in Glasgow who toured in the 1950s and 60s, while her Aunt Ann was a jazz singer.
"Unfortunately they've both passed away now so they haven't lived to see me carry the baton," she notes.
Napier represented a formative experience for Cécile, a time when she not only started to write songs but also met her co-writer, the pianist and composer Euan Stevenson.
"We've had a long-term collaboration now, over 10 years," she says. "We have very similar influences in terms of our upbringing in music, that was apparent right away: Steely Dan and Stevie Wonder, but also Gershwin, Ellington, Cole Porter. He's a real jazzer at heart." Anyone who's heard the duo's 2019 single 'Blue Is Just A Colour' will know just how good a songwriting partnership this is.

In terms of her own musical aesthetic and what has influenced her both as a writer and singer, Cécile's 'Game Changer' track which she chose for BBC Radio Scotland's 'Jazz Nights' programme – Duke Ellington and Mahalia Jackson's performance of 'Come Sunday' from Black, Brown and Beige – was telling.
"I feel like music is a gift for me and it's my duty to share that gift," she says. "I think Duke Ellington and the performance of that song – there's nothing egotistical about it, it's just for pure love, and to make other people feel that love. When I first heard it I just felt safe and comforted. It's very powerful but in a subtle and dignified way. And that's the power of Duke Ellington's music. It touches me on such a deep level."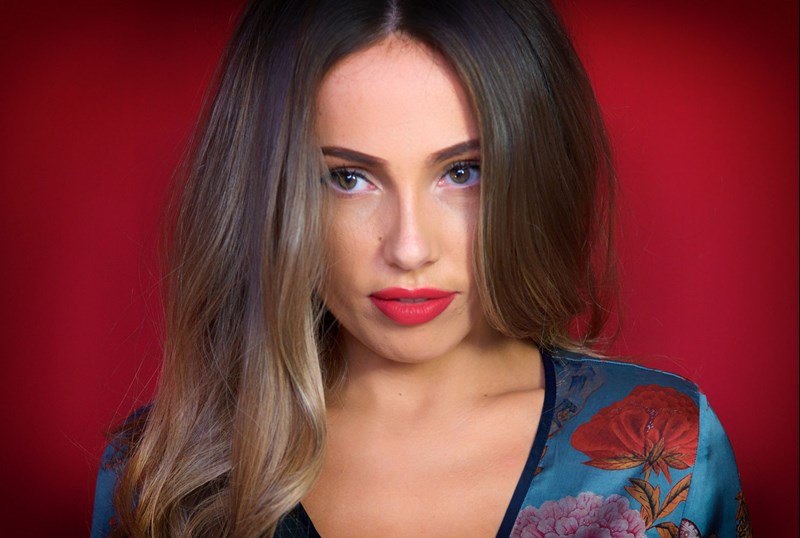 The choice of 'Come Sunday' also provides deeper insights into the elements of music which Cécile values most highly as an artist.
"Certainly, the first thing I feel and admire is that unveiling of true self and honesty, and authentic emotion and storytelling. For me, whether it's an instrumentalist or a singer, they have to be telling a story, they have to be purely in it to connect with the listener and open themselves to let that magic, that music, flow from them. I think you are the vessel. And you have to let go of worry and stress and just let that thing flow from you. And that's what I try and do when I sing."
In terms of artists on the scene today that she particularly admires for having that storytelling quality, Cécile namechecks the aforementioned Elling ("he's got that ability to put himself aside and just give to the music") and Cécile McLorin Salvant ("she isn't just a song stylist, she's an artist").

When lockdown ends, Cécile's thoughts will immediately turn to finishing her debut album (all originals), which was tantalisingly close to being done and dusted, with a band that features bassist Mario Caribé and drummer Max Popp, in addition to Stevenson on keys.
"I feel I've found my family – they've always got my back, they know my voice, they know what I'm going to do on a live gig and they follow me. We've lived with these songs for two, three, four years and we've played them live a lot, which has been a blessing because we've realised what works."
This next step on the singer's journey will, you feel, surely be worth the wait.