Jazz on Film: the brilliance of 'A Streetcar Named Desire'
Selwyn Harris
Wednesday, October 20, 2021
Ahead of its time and widely admired when it first came out, the music for 1950s film A Streetcar Named Desire captures beautifully the essence of the steamy ambience of New Orleans, says Selwyn Harris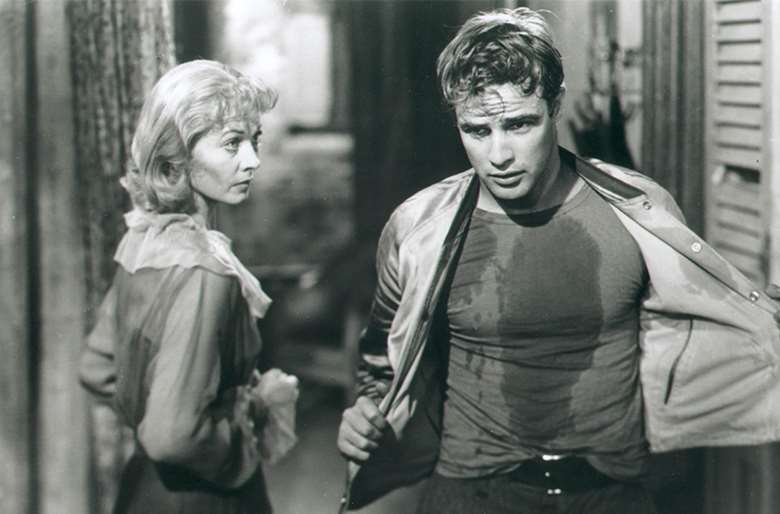 "That's a wild record... if anybody is going to write for strings in the jazz idiom or something near to it it'll be North." Praise for Alex North's Oscar-nominated score for Elian Kazan's A Streetcar Named Desire (1951) from Miles Davis no less. The quote comes from an interview in Downbeat published four years after the release of the film. At the time Davis hadn't yet joined with Gil Evans to make that great trilogy of cool "symphonic" jazz recordings and you fancy North's orchestral colouring on this score to have been an inspiration for later film composers as well, such as Jerry Goldsmith (listen to Chinatown) and Quincy Jones. Indeed North is a pivotal figure in the evolution of film music in the movement away from an over-reliance on European "romanticism" to taking on board twentieth century musical developments in classical as well as jazz.
'North understood these early jazz and blues elements and how to make them work within an orchestral music texture'
Although it's Elmer Bernstein's The Man With The Golden Arm (1955) that's widely considered to be the groundbreaking soundtrack in terms of jazz in modern cinema, it was North's four years earlier that actually got the ball rolling. The New Orleans location sets off the jazz flavour that infuses the sultry, decadent atmosphere of A Streetcar Named Desire. However, this is only half of it; North understood these early jazz and blues elements and how to make them work within an orchestral music texture. The result goes way beyond just reflecting the N'Orleans setting. These parts capture the slinky eroticism of jazz of that period and of the film itself. Elias Kazan had taken his cameras to the same location a year earlier in his paranoiac drama Panic in the Streets (1950). But the part of that Alfred Newman score that was jazz-based was source music only, meaning it came only out of such places as bars, cafes, shipyards and home gramophones. This was the only role in film that jazz knew right up until A Streetcar Named Desire came along. So why did things change? Well it was likely a combination of both opportunity and daring on North's part more than anything else. Aside from his and Kazan's interest in using updated forms of music in cinema to extend its meaning there had also become a pool of jazz musicians on the West Coast that were at North's disposal following the demise of the big band era. The author David Meeker lists the jazz personnel on the original soundtrack: Ziggy Elman and Larry Sullivan on trumpet, Hoyt Bohannon, on trombone, Archie Rosate on clarinet, Les Robinson on alto sax and Babe Russin on tenor sax. For The Man With The Golden Arm Elmer Bernstein, whose jazz knowhow was severely limited, hired legendary West coast arranger Shorty Rogers to make the film swing.
Alex North's background on the other hand was as much about jazz as it was classical. As a young man in the 1930s, having studied first at Juilliard, North was to travel to his family's native Russia to study music at a Moscow conservatory. But he was drawn back to America again largely because of his love for jazz. On his return he studied with Aaron Copland and Benny Goodman commissioned him to write a concerto for clarinet and orchestra in which he was said to have tried to 'simulate jazz in a classical structure'. He started to write incidental music for theatre and this is how he first met Kazan joining forces initially for a stage play of Death of a Salesman. A Streetcar Named Desire was written by the controversial American playwright Tennessee Williams and originally directed by Kazan on Broadway, winning the Pulitzer Prize in 1948. Kazan successfully hooked up with Williams to stage many of his plays and in fact only adapted two of his productions to the screen. Besides Streetcar, the other one was Baby Doll (1956).

Williams went on to write the astonishing screenplay for the film and it is magnificently executed by the cast, especially Vivien Leigh in her role as Blanche Dubois and Marlon Brando as the Polish macho hothead Stanley Kowalski. Brando was the poster boy of The Method, a new "psychological realist" school of acting and Kazan, its guru. Brando is all intense realism, Blanche, camp melodrama. The tension between this new 'realism' and old-school theatre could have been too odd a mix in lesser hands but the combination of these two disparate actors is a treat. They make an unlikely double act but the scenes they play together are an invigorating mix of hostility, flirtation and humour. The film is about desire, the streetcar is Brando's Stanley Kowaski. The cinema in the 1950s especially in film noir, normally pointed to the female as the object of desire. But A Streetcar is about male eroticism; pointing the gaze of the viewer towards the figure of Brando, something unprecedented in Hollywood at the time. Alex North's score reflects this too as in when Stanley meets Blanche for the first time and a note-bending, bluesy saxophone seems much more in tune with Stanley's sexuality than Blanche's. North does something unusual at the time by bringing out different aspects of the various character's moods and behaviour instead of the normal convention of giving each character a specific theme or motif. Yet Kazan was forced to tone down considerably the references to homosexuality, rape and nymphomania essential to Williams' original play. Yet in spite of this, its powers of suggestion even today still give it something of a provocative edge.

The story centres on Blanche DuBois (Leigh) who visits her younger sister Stella, a part played excellently by Kim Hunter, who is married to Stanley (Brando). Blanche arrives in the heart of the New Orleans red light district, the French Quarter, where the city's orgiastic collective improv and Basin Street blues enhance the steamy ambience. To Blanche's horror, this is her sister's neighbourhood and her lofty attitude is directed towards her sister and her acceptance of an uncouth, brutal, neanderthal for a husband. Meanwhile Stanley battles to expose Blanche as a fake, gradually uncovering why she has mysteriously lost the family plantation and the facts about her morally dubious past. It transpires that Stella is haunted by the guilt she feels for her part in the suicide of a teenage lover. With this she gradually loses her mind, passing into a world where fantasy has taken over reality. Right up until its unhappy conclusion, this four-time Oscar winner doesn't put a foot wrong and is a profound piece of filmmaking.
---
This article originally appeared in the June 2010 issue of Jazzwise. Never miss an issue – subscribe today