The best jazz films and documentaries to stream
Selwyn Harris
Friday, October 15, 2021
Selwyn Harris looks at some of the best jazz on film to keep you informed and entertained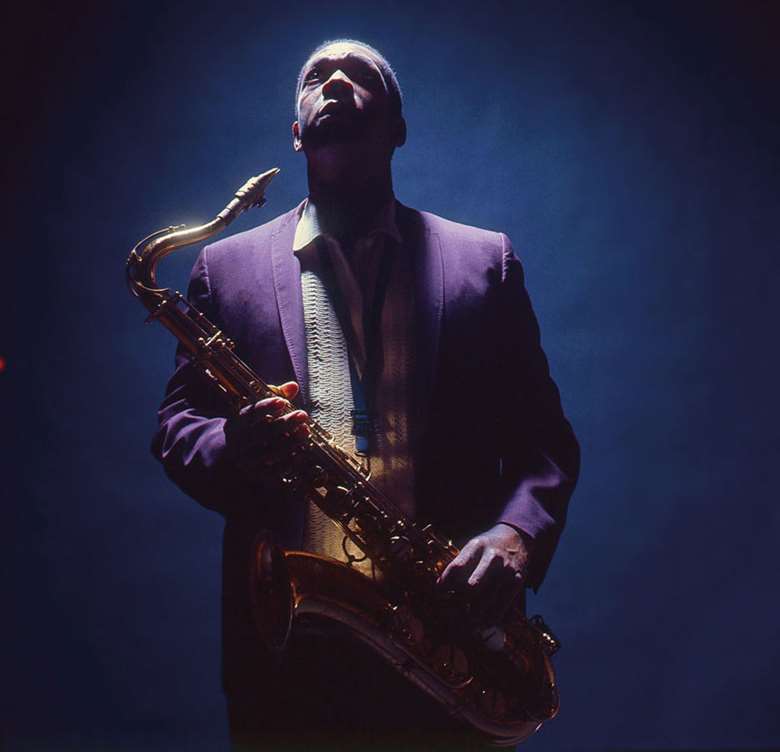 Since we've all been spending endless quiet nights in, the take up of subscription-based movie streaming services has been huge. So, now's as good a time as any then to catch up on jazz films that you might have missed first time round, or want to see again. In among the drama series and blockbusters, Netflix actually produces its own in-house documentaries and there are quite a few about jazz artists that are, at the very least, a welcome distraction.
Quincy, a 2019 Grammy award winner, portrays the producer and bandleader/arranger as a man of action, his pet name Q pertaining to his wide-ranging superman powers. Reality TV-style or voice-over narration is largely straight from the horse's mouth or from family members, making it more autobiography or borderline hagiography (one of his daughters, Rashida Jones, is co-director) than biography. Like other mega-successful creative people, opportunity knocks for Q at a rate no one human being can handle. But Quincy can't say no.

So fame and massive respect have come at a price. Serious health scares – there's intimate shots of him in hospital in a diabetic coma in 2015 – and chaotic family relations are regular plot twists. But Q, now 87, is a survivor. His extraordinarily tough early life growing up in South side Chicago attests to his rugged resilience. You might like to have seen some musical secrets unearthed, as the film shifts through his bebop trumpet beginnings to his time as arranger for Sinatra – there's more here about their close bond than musical collaboration – Michael Jackson's producer, an acclaimed film composer through to media entrepreneur and human rights activist. But Quincy is worth checking out even if it makes you feel that you've been perched on your backside for most of your life.
Another fairly recent slick Netflix in-house job, What Happened, Miss Simone? is better. Without the advantage of a 'live' subject, it seamlessly utilises interviews with Nina, both audio and visual, to narrate her story. Simone's candid commentary and impulsive unprofessionalism, along with mostly full-length live footage, make for compulsive viewing. Pithy talking heads and scrap book memorabilia zoom-ins are thankfully kept to a bare minimum. That's hardly the case with bog-standard docs.

Chasing Trane (2017) [see Jazzwise 223] was released on the 50th anniversary year of John Coltrane's death. But it's well-researched and it is hard to go far wrong uncovering such a fascinating enigma as Trane, and the coverage of his late 1966 tour of Japan is a fitting climax. Stanley Nelson's comprehensive Miles Davis documentary Birth of the Cool [Jazzwise 247], is more grown-up with its informed musical enquiry as director Nelson pushes further into auteur territory than most recent mainstream jazz-documentary makers. For a more fictionalised account, try Don Cheadle's daring yet flawed biopic Miles Ahead [Jazzwise 207].

Also on Netflix, Kasper Collins' Lee Morgan documentary I Called Him Morgan (see Jazzwise 215) takes an approach that draws from both visual and narrative elements normally associated with fictional filmmaking. It's the most gripping, adventurous jazz documentary of recent years. The close-up of a dodgy old cassette playing a confessional interview in the 1990s with common-law wife Helen - the short-lived trumpet legend's conjugal saviour and assassin – is a haunting refrain. We also hear from Morgan's peers, among them Wayne Shorter in an interview full of pregnant pauses and genuine reflection about a great bop trumpeter who sadly went the way of jazz myth. Other features available on Netflix sub include Alejandro G. Iñárritu's indie hit Birdman (2014) that superbly integrates an unusual soundtracking cameo from Antonio Sanchez on solo drums, and the often-knocked but likeable Oscar-winning Damian Chazelle musical La-La Land [Jazzwise 218].

The Stuart Hall Project (2013) might be on Netflix too if its subject was more famous and larger-than-life. As it is, you can watch this mesmerising documentary free with a two-week trial subscription (at the time of writing) on the British Film Institute (BFI) website that specialises (but not exclusively so) in art-house and socially-conscious British-made films. Its subject is the pioneering Jamaican-born cultural theorist and jazz lover Stuart Hall; but it's focussed on the issues rather than the man. Through archive interview footage and TV reportage, Hall's unassuming tone and erudite insights into the concept of 'identity' as an open-ended, ambiguous discussion are compelling, and notably contrast with the narrowly-defined 'identity' group politics of today. There's also a Miles Davis soundtrack, that's been carefully curated.
"When I was about 19 or 20," says Hall, "Miles Davis put his finger on my soul. Various moods of Miles Davis matched the evolution of my own feelings." Director John Akomfrah explains how in the film, "the Miles Davis music provides you with a kind of marker of time... Miles was there because I thought it gave you a kind of sonic map of a devolving postwar world, but it crucially also gave you the dates, which subliminally told you the content in which the music, as well as the images and Hall's voice, were unfolding."

The BFI subscription also offers some old favourites, one being Basil Dearden's 1962 release All Night Long [Jazzwise 32] alongside newer releases such as Fernando Trueba's beautifully-illustrated Cuban-located animation Chico and Rita. Among those available for rental on BFI are John Cassavetes' pioneering 1959 improvisatory jazz feature Shadows [Jazzwise 108] and the superb 1960s slice-of-life Soho crime drama The Small World of Sammy Lee, a film that makes an ideal double bill with saucily subversive shockumentary Primitive London, with its exotic Basil Kirchin score.
Among the jazz curiosities on BFI's massive, fascinating and free-to-watch archive of documentary shorts is Taunton Jazz Festival (1962). There's no music audio, just some stoned beatniks dancing. But well worth viewing for the interviews with John Dankworth, Humphrey Lyttelton and particularly a rare piece of footage of Joe Harriot. The journalist Bernard Braden challenges a surprisingly open-minded Ronnie Scott (1968) in a 20-minute discussion on the radical changes in jazz over that period. Experimental 'Free Cinema' shorts in the mid-late 1950s paved the way for a British New Wave and the young filmmakers saw the improvisatory 'outsider' spirit and social-cultural marginalization of jazz as the perfect companion to their DIY anti-conformist films. Karel Reisz/Tony Richardson's Momma Don't Allow (1956) presents the Chris Barber band playing in Wood Green jazz club and Reisz' We Are The Lambeth Boys (1959) has one of John Dankworth's best all-jazz soundtracks to working-class youth at play. Other Dankworth scores can be heard as essential atmosphere in the Joseph Losey film season currently on a free 30-day trial sub with MUBI, one of the best places to see European New Wave classics and contemporary indies.

Finally, although not available on any of the platforms mentioned previously (you can rent it on Amazon though), I urge you to see the biographical road movie Green Book, originally released in 2018. It's based on the life of pianist Don Shirley and specifically his 1962 tour of the racist Deep South. While Shirley was a kind of jazzed-up classical-crossover pianist, his experiences were ones that would have been shared by jazz musicians in particular. The comedy between the two lead parts offsets the inevitable heaviness of the main theme as Dr Shirley attempts to civilise his hired Italian-American chauffeur and bodyguard. It's a movie that's mentally stimulating, the kind that we need more. 
---
Never miss an issue – subscribe to Jazzwise today