The story of jazz: the early years (1913-29)
Tuesday, July 2, 2019
From New Orleans to New York via Chicago with Louis Armstrong, Sidney Bechet and Bix Beiderbecke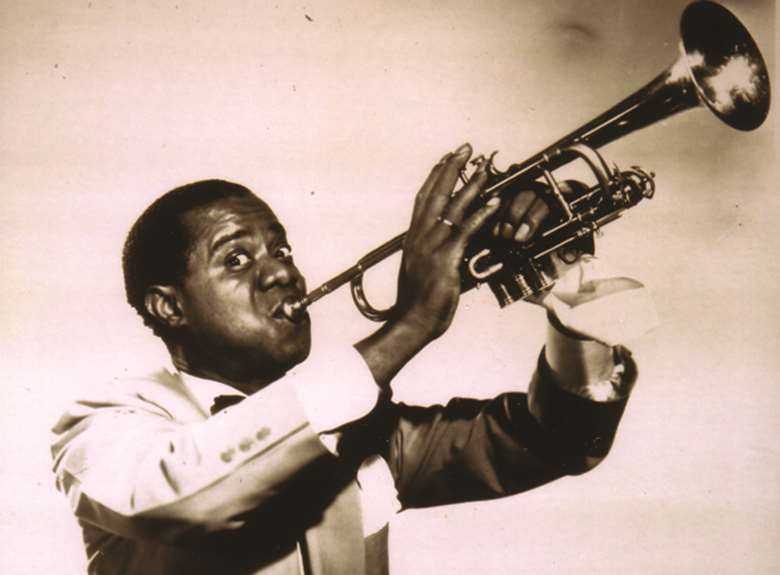 Jazz developed across the South, Mid-West and West of the USA. It first got noticed around 1911-13. Recorded jazz history starts in 1917, ironically with an odd mixture of jazz and hokum from white New Orleans group The Original Dixieland Jazz Band, led by the blatantly racist cornetist Nick LaRocca. This band's records for Victor, (later part of RCA) sold millions of copies worldwide (though the band never got any royalties – some things never change) and launched jazz internationally as a new craze. By 1919 the ODJB had visited London and conquered Europe, while the first jazz record by a black group had still to be made.
Jazz remained big news worldwide all through the 20s, coming at the forefront of an explosion of black American culture which also included the highly urbanised Harlem Renaissance. During the course of the decade the music developed in two broad streams: small-group elaborations of the initial New Orleans-based collective improvisation style, and large-group, written arrangements which, over the course of the decade, gradually featured spots for star "hot" soloists. Louis Armstrong's dominance (and his presence in New York, where the money and the biggest bands were) made sure that the prime jazz solo instrument would remain the trumpet, and during the 20s nearly every trumpeter based themselves on his fiery, ebullient style. People like Henry "Red" Allen, Rex Stewart and Jabbo Smith all came bubbling to the top using an Armstrong musical brew.
But there was one player came who was a quite different. Leon "Bix" Beiderbecke came from a middle-class home in Davenport, just north of Chicago and fell in love with jazz as a teenager, forming his own group, the Wolverines, before cutting loose and playing with every top white small group and big band in Chicago and New York, including Paul Whiteman's and the young Chicago enthusiasts called the Austin High School Gang.
Beiderbecke had an elegance and lyricism which was heartbreakingly beautiful, while his sweet, round tone was his alone. Put a record on where he is featured and he stands out like a flame-red dress in a crowd of grey flannel suits. He didn't hang around long: by the age of 28 he'd drunk himself to death in a New York hotel room in 1931.
Another genius who did himself no favours during the 20s was clarinetist/soprano sax wizard Sidney Bechet. From New Orleans and a difficult, competitive, suspicious man, Bechet had travelled to Europe as early as 1919, but by 1922 had been arrested and deported from England for firearms offences. He made a string of classic dates as a sideman for hustler/conman musician Clarence Williams, thereby crossing the paths of Louis Armstrong and Bessie Smith, among others (he was Armstrong's only early rival as an improviser), but his wayward star kept him from leading a recording session until 1932.
By then it was too late, swing was not far away and Bechet, along with his pal the trumpeter Tommy Ladnier, set up a tailor's shop in New York until the end of the 30s. For once, though, there would be a happy ending, for Bechet would emerge after WW2 as a massive star and household name in his adopted France.
Essential Albums
1. Various Artists From Ragtime to Jazz Vols 1-4
(Timeless Historical)
Priceless parcels of pre-history and insights into the dawn of jazz, much of it from before the word was even being used. Some wild and crazy music in amongst the weird goings on.
2. Freddie Keppard The Complete Set (1923-26)
(Challenge Records)
Keppard was the trumpet bridge between Buddy Bolden and King Oliver and a key figure in the transition between ragtime and marching music and jazz. He didn't record until it was too late, but better late than never.
3. King Oliver's Creole Jazz Band Ultimate Collection
(Master Classics Records)
These are the jewels in the crown of early New Orleans jazz, representing polyphonic jazz at its inspired best. An absolute must.
4. Kid Ory Ory's Creole Trombone
(Naxos)
Trombonist Ory was a seminal figure in very early jazz – everybody of note played in his bands prior to 1920. He then played with everyone else later. Listen to this collection then find out way.
5. Louis Armstrong The Hot Fives & Sevens
(Columbia)
Incredible invention from the intrepid axe-man Armstrong. Includes classics like 'Ory's Creole Trombone' and 'Struttin' With Some Barbecue'.
6. Sidney Bechet The Young Sidney Bechet
(Timeless Historical)
Here's Bechet in his mid-twenties, blowing the hell out of his soprano sax and clarinet and frightening everyone to death. Most of the tracks are with Clarence Williams' Blue Five, a studio group whose sometime members included Louis Armstrong and trombonist Charlie Irvis.
7. Bix Beiderbecke Vol 1 - Singin' The Blues
(Columbia)
Cornetist Beiderbecke in his brief life provided the only alternative to Armstrong, his elegant mind adding astonishing 'hot' beauty to any ensemble he graced.