Thelonious Monk | 11 Essential Albums
Monday, October 11, 2021
A completely unique pianist and composer, Thelonious Monk's recordings (both live and in the studio) continue to inspire jazz musicians today, and many of his albums remain essential listening. Here's a quick overview of just a few of his finest moments on record...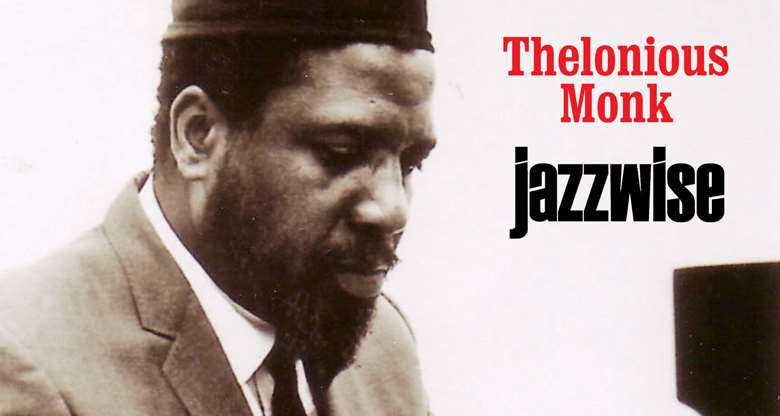 Brilliant Corners
Thelonious Monk (p), Clark Terry (t) Sonny Rollins (ts), Ernie Henry (as), Oscar Pettiford, Paul Chambers, Tommy Potter (b), Max Roach and Art Taylor (d). Rec. 1954 and 1956
Today, musicians tackle Monk's music with apparent ease to where it has now become repertory. But it wasn't always like that. Back then, it really separated the men from the boys. Brilliant in both title and content this album may well be, but by all accounts it was a bitch to make. The title track being patched together, by producer Orrin Keepnews, from fragments of no less than 25 incomplete takes. But seemingly, the three separate sessions that were needed to actually complete the five original tracks were all fraught with tension and frustration. For instance only four tracks use horns: while Rollins appears on all four, Ernie Henry plays on three while Clark Terry is only heard on 'Bemsha Swing'. To make up for a shortfall in time, an unaccompanied Monk slipped behind the keyboard to rework 'I Surrender, Dear.' Perhaps because this was far from being a conveyor belt blowing session, all the participants had to face up to what became a real challenge when not only getting to grips with the dangerous curves that beset the title track but also 'Ba-Lue Bolivar BaLues-Are' and 'Pannonica'. Whatever the motivation, both Rollins and Henry seldom played better than right here. And the eventual outcome? One of the truly great indispensible albums. Do note, having slipped into the public domain in terms of copyright, versions of Brilliant Corners are mushrooming. The only difference between this release and the official reissue is the addition of three tracks taped two years earlier. Other than that, it has the same sleeve design and sleeve note. Roy Carr
---
Thelonious Monk with John Coltrane
Thelonious Monk (p), Ray Copeland (t), Gigi Gryce (as), John Coltrane, Coleman Hawkins (ts), Wilbur Ware (b), Art Blakey and Shadow Wilson (d). Rec. 1957
For decades these sessions remained tantalising evidence of what might have been. In 1957, Coltrane was trying to reconcile the world of the junkie with the world of a successful musician in the most high-profile sideman gig in jazz as a member of the Miles Davis Quintet. It wasn't working out and after a run at the Café Bohemia which ended on 28 April, Davis, exasperated with his sideman's unpredictability, unceremoniously fired him. Coltrane seized the opportunity of getting his life in order, and during a two-week period in May apparently won the battle against heroin. He had earlier begun to rehearse informally with Monk, and 'Monk's Mood' from 12 April included here was actually recorded while Coltrane was still with Davis. From that point Coltrane began to see more of Monk, rehearsing informally during the summer of that year. The June session with a larger ensemble includes Coleman Hawkins, with whom Monk first recorded with as a sideman in the 1940s and who was an early influence on Coltrane. According to trumpeter Ray Copeland, Coltrane was nodding off during 'Well You Needn't' and Monk called "Coltrane, Coltrane" to indicate his solo turn. Coltrane comes in immediately, surely more ready than Copeland thought. Soon after, possibly 18 July, Coltrane joined Monk's trio making it a quartet at the Five Spot at 5 Cooper Square in Greenwich Village – a collaboration that has subsequently acquired the stuff of legend – in a residency that lasted for most of 1957. Lewis Porter, Coltrane's most lucid biographer, reports that most listeners present during this period were overwhelmed, citing quotes by J. J. Johnson and Francois Postif that only add to myths that swirl around this historic moment in jazz history.
Coltrane has always credited Monk for the significant artistic growth he experienced during the latter period of 1957. An indication of where he was headed can be heard on the quartet track 'Trinkle, Tinkle' from July 1957, albeit there were many months of nightly magic on the bandstand to pass under the bridge at this stage. During the tenure of the Five Spot gig, Coltrane's stature as a musician grew visibly with the result that he was in the recording studios an incredible ten times, twice as a leader for Prestige, once for a special session for Blue Note and the rest as a sideman. Yet for all the historic significance of these Riverside recordings, we get is an incomplete picture of Coltrane's artistic development with Monk and for years jazz historians have yearned for elusive evidence of his final leap into greatness (something that was by no means apparent to contemporaneous observers at the beginning of 1957, including Orrin Keepnews who produced the Monk/Coltrane Riverside dates). Over the decades writers have expressed exasperation that Riverside (who would later record Monk with Johnny Griffin live at the very same Five Spot club) did not document this incredibly important partnership with live recordings.
As if in answer to a maiden's prayer, in 2005 Larry Apelbaum of the Library of Congress stumbled on a set of previously unknown recording of a Carnegie Hall concert by this group from 29 November 1957. On the nine tracks issued on Thelonious Monk Quartet with John Coltrane at Carnegie Hall we finally get an indication of how far the rehabilitated Coltrane had travelled during this time, a snapshot more valuable than even these historic Riverside recordings, but that, as they say, is another story. Stuart Nicholson
---
Thelonious Monk Trio
Thelonious Monk (p), Al McKibbon, Nelson Boyd, Gary Mapp, Percy Heath (b) and Art Blakey, Max Roach, Roy Haynes (d). Rec. 23 July 1951-7 July 1958
Monk plays Duke Ellington/The Unique Thelonious Monk
Thelonious Monk (p), Oscar Pettiford (b) and Kenny Clarke, Art Blakey (d). Rec. 21 July 1955-3 April 1956
There's some serious stuff on these two reissues, especially the Monk Trio. Mostly consisting of the three relevant Prestige dates, it's supplemented by two trio tunes from his last Blue Note sessions plus the famous Newport set with Roy Haynes (in reasonably good sound). Apart from five standards, we get Monk tunes such as 'Trinkle Tinkle' and 'Little Rootie Tootie', nearly all in their debut versions except for 'Round Midnight' and 'Blue Monk' at Newport. The difference with the Ellington/Unique pairing, comprising his first Riverside albums, is that he was focussing exclusively on standards in often quirky renditions (e.g. 'Tea For Two' totally reharmonised with the sequence of Monk's 'Skippy'). Brian Priestley
---
Complete 1947-56 Trios
Thelonious Monk (p), Gene Ramey, Al McKibbon. Nelson Boyd, Gary Mapp, Percy Heath, Oscar Pettiford (b) Art Blakey, Max Roach and Kenny Clarke (d). Rec. 24 Oct 1947-3 Apr 1956
The EJC label is well named in this case, although the contents render redundant an earlier CD of Monk's first two Riverside albums (well almost, since the two solo tracks from them plus the Prestige 'Just A Gigolo', are omitted here – because they're not trios). This is important music and, with the passage of time, it becomes more evident that Monk was essentially a pianist, leaving horn-players the task of replicating his piano rather than writing anything specifically for them. Combining all the non-horn Blue Note and Prestige material (including four standards) with the Riversides makes this invaluable. Brian Priestley
---
Round Midnight: Complete Blue Note Singles (1947-1952)
Thelonious Monk (p), Idrees Sulieman, George Taitt, Kenny Dorham (t), Danny Quebec West, Sahib Shihab, Lou Donaldson (as), Billy Smith, Lucky Thompson (ts), Milt Jackson (vib), Gene Ramey, Robert Paige, John Simmons, Al McKibbon, Nelson Boyd (b), Art Blakey, Shadow Wilson, Max Roach (d) and Kenny Hagood (v). Rec. 15 October 1947-30 May 1952
We're told the jukebox was invented in 1890, but it certainly came of age in Depression-era America, and it not only 'downloaded' individual singles but eventually encouraged over-the-counter sales too. Logically then, the programming of the current release follows the order in which the singles appeared, rather than the strict order of recording, so there's a greater variety of instrumentation than we're accustomed to track-to-track, with different sessions providing each other's A and B sides. (Did you know that 'Round Midnight' was first backed with 'Well You Needn't', two future standards for the price of one?) Of course, the reissue then cheats by augmenting those 29 singles tracks with the 14 extra takes and three whole new tunes that surfaced in the LP era, so this is as complete as any previous reissue. Oddly, I can see no credits for remastering and, apart from a higher volume level, this sounds the same as earlier Rudy Van Gelder remasters – i.e. very good. You ask about the music? As well as the original versions of classic tunes, we have Monk at his most intense and concentrated so, if you don't have the material, you need to now. Brian Priestley
---
Thelonious Monk & Sonny Rollins Complete Recordings
Thelonious Monk (p), Sonny Rollins (ts) with (coll. pers.) Clark Terry (t), J.J. Johnson (tb), Julius Watkins (frhn), Ernie Henry (as), Percy Heath, Tommy Potter, Oscar Pettiford, Paul Chambers (b) and Willie Jones, Art Taylor, Max Roach, Art Blakey (d) plus (bonus tracks) Fats Navarro, Clifford Brown (t), Bud Powell, Richie Powell, Horace Silver (p), George Morrow (b) and Roy Haynes (d). Rec. 8 August 1949-14 April 1957
This is the real deal, and Essential Jazz Classics is clearly the right label for such an intelligent compilation. Obviously it's not all quite as brilliant as Brilliant Corners, but that's here as well as is the entirety of Blue Note's Sonny Rollins Vol.2 with J.J. Johnson, where Thelonious (splitting the piano work with Horace Silver) appears on 'Reflections' and 'Misterioso'. An even greater service is done by bringing together tracks formerly spread over several OJC albums, namely Monk's Friday The 13th session (with Rollins and the pioneer french-hornist Julius Watkins) and Rollins' 'I Want To Be Happy' quartet date, where Monk gets relatively little space because Sonny was so energised. There's a palpable sense of both leading parties stretching and discovering themselves, despite the 13-year age-gap, and these four groups of material are absorbing and irreplaceable. That's all they wrote together, but even the bonus material is of interest, with the young Rollins on Bud Powell's version of '52nd Street Theme' and an airshot previously unknown to me of the Roach-Brown-Rollins group playing 'Round Midnight'. Even those who already have much of this material may be tempted by this collection. Brian Priestley
---
Three Classic Albums Plus
Thelonious Monk (p) with (coll. pers.) Donald Byrd, Thad Jones (t), Eddie Bert (tb), Robert Northern (frhn), Jay McAllister (tu), Phil Woods (as), Charlie Rouse (ts), Pepper Adams (bs), Oscar Pettiford, Henry Grimes, Sam Jones (b) and Art Blakey, Roy Haynes and Art Taylor (d). Rec. 17 March 1956-2 June 1959
Monk is on superior form in each of these original albums, namely The Unique T.M. (with Pettiford and Blakey), the famous At Town Hall, and 5 By Monk By 5 with a quintet featuring Rouse and Thad Jones. Compared to more routine material from the 1960s, this is a reminder of how energetic and inventive Monk was, when he was just approaching wider public acceptance. In particular, the opening trio album has his reharmonised versions of 'Tea For Two' and 'Honeysuckle Rose' (the former, though appearing on record for the first time, had already provided the chord-sequence for Monk's 1952 recording, 'Skippy'). The 'big-band' concert, while undoubtedly an 'event', is a mixed bag but a definite highlight is its orchestration of the pianist's recorded choruses on 'Little Rootie Tootie'. But the sleeper might be the quintet with Rouse (new in the job and still sounding enthusiastic) and the oblique Jones, using the same rhythm-section as At Town Hall. The 'plus' content consists of the 1958 Newport trio set with Grimes and Haynes (as seen in Jazz On A Summer's Day), complete with announcements by Willis Conover. Fortunately, the reissue audio is presentable, if a bit toppy, while the Newport set sounds far clearer than on a previous CD release (Jazzwise 127) although that makes the slight flutter on the tapes more discernible. Brian Priestley
---
Thelonious Monk/John Coltrane Complete Live At The Five Spot
Thelonious Monk (p), John Coltrane (ts), Ahmed Abdul-Malik/prob.Wilbur Ware (b) and Roy Haynes/prob. Shadow Wilson (d). Rec. July 1957-11 September 1958
Only discovered in the 1980s, this five-track, 44-minute recording first released by Blue Note was done with a table-top mic by Naima (Juanita) Coltrane. Dating not from the famous 1957 residency of Monk's quartet with Trane, Ware and Wilson, but from a single night when Trane depped for Johnny Griffin, it has less than optimum sound, where the piano is prominent in the mono mix and the saxophone is several feet away. Everything he plays is audible and, when Monk lays out for several choruses at a time, it's crystal clear how far Coltrane is developing his late-1950s style. Haynes is recognisable (and was paid retrospectively by Blue Note) but his 'I Mean You' is a collectors' item, as the drum solo uncharacteristically speeds up and is cut off abruptly by Monk's return. The remaining two tracks totalling 11 minutes, claimed as being from the same date and first added by Phoenix stablemate Gambit, have a cleaner balance 'engineered' by Nellie Monk, probably near the start of the original quartet's stint. Either way, provided you get your head around the sound (better than many later Trane bootlegs), this is a fascinating document. Brian Priestley
---
Thelonious Alone in San Francisco
Thelonious Monk (solo p) plus (four tracks each) Henry Grimes (b) and Roy Haynes (d). Rec. 7 July 1958-21 April 1961
The main album, whose cover-photo of Monk on a local streetcar is reproduced on this public-domain reissue, was done in 1959 at the same time as Riverside's famous In San Francisco by Cannonball Adderley. Compared to that exciting and populist affair, this is a personal and introspective recital which doesn't raise the temperature but gets close to the heart of Monk's style. The breakdown of the contents is already revealing, in that there are no fewer than three blues in B-flat, including a sprightly 'Blue Monk', the largely chordal theme of 'Round Lights' and the slow-medium 'Bluehawk' (whose title hints at the club where the pianist was appearing with Charlie Rouse and a local rhythm-section). Then, alongside three of his own best ballads, Monk addresses four songbook items, two of them familiar standards ('Everything Happens To Me', at 5'40" the longest track, and Irving Berlin's 'Remember') plus two obscurities – 'You Took The Words Right Out Of My Heart' (memorably revisited 36 years later by the Paul Motian trio) and 'There's Danger In Your Eyes, Cherie', a minor slip in the latter occasioning the only retake. The bonus material is both earlier and later, including four slightly throwaway solos from the 1961 quartet's European tour, also originally issued on Riverside. The early set is less easily found elsewhere, being Monk's trio appearance at the 1958 Newport festival, with the bass solo that was cut out for Jazz On A Summer's Day being restored and with the boat-race comments safely removed. All of this well-recorded programme illustrates the pianist's thoughtful approach and, even when not always premeditated, his still radical voicings remain idiosyncratic and inimitable. For all his eventually wide and beneficial influence, there was only one Monk. Brian Priestley
---
Monk Alone
A double-CD collecting all Thelonious Monk's solo-piano work for Columbia between 1962 and 1968, this thoroughly delightful compilation contains not only the whole of one of the great pianist's bestloved albums, Solo Monk, but also 14 previously unreleased tracks, prompting Orrin Keepnews to insist in his characteristically pithy notes that this is not primarily a reissue album. Monk concentrates mainly on standards, played in his familiar stride-based style, liberally embellished with the clanging dissonance and startling use of space and dynamic and textural variety that set him apart from his contemporaries. Both the predictable standard choices ("Body and Soul", "These Foolish Things") and the less well-known ("Just a Gigolo", "I Love You Sweetheart of All My Dreams") - not to mention such self-penned classics as "Round Midnight" and "Ask Me Now" receive typically quirky, intensely thoughtful treatments, and the whole might be intended as an illustration of just what Monk meant by his apparently oxymoronic title "Ugly Beauty". Indispensable. CP
---
Monk's Dream
Monk (p); Charlie Rouse (ts); John Ore (b); Frankie Dunlop (d). Rec. 1862
Monk
Monk (p); Charlie Rouse (ts); Larry 6ales (b); Ben Riley (d). Rec. 1964
When the Monk quartet is playing well it usually brings a smile to the listener's face. As a rough-&-ready yardstick to judge his albums by, it's not a bad place to start, especially with his Columbia output, generally critically regarded as something of a curate's egg when compared to his ground-breaking earlier recordings. Perhaps it all depended on Monk's mood. Certainly for his first Columbia date, Monk's Dream, recorded in late 1962, he was sounding pretty pleased with life, as the ebullient rhythms and jaunty theme statements testify. In this he is aided by the idiosyncratic and highly enjoyable approach of drummer Frankie Dunlop, a man who seemed to have an entirely sympathetic lope to his beat when it came to matching Monk's rhythmic progress through a performance. On top of that, Rouse sounds more engaged than on many an occasion later on although he still elects to play solos which select material from a very small motivic pool. But one of the nicest things about the date is the superb recording quality delivered by the Columbia engineers. This in itself is a first for Monk, whose experiences at the hands of Blue Note, Prestige and Riverside were more often than not decidedly well below the hi-fi category. That said, Monk brings no new material to Monk's Dream, preferring re-workings of originals and revisits to favourite old standards. But it brings a smile to the face, so who's to worry?
Monk, a studio album from 1964 (all but one track from late in the year), has the rhythm section of his last great group in place and is another very happy date. Recording quality is again superb, with Rouse in particular benefiting from a warm and close microphone sound. The repertoire choice on this date is even more conservative than on any of his earlier Columbia dates, with no less than four standards being served up unvarnished, and a children's song, That Old Man', being given the Monk treatment and passed off as an original. Of the other two Monk songs, 'Pannonica' is a touching re-make, while 'Teo' is actually new and is one of the most spirited efforts on the date. Ben Riley, replacing Dunlop on drums, is a more conventional player but swings like mad: you can imagine Thelonious dancing around the studio in response during his frequent absences from the keyboard on this date. Another happy face record: we don't have to make innovative masterpieces every time we come to the studio, do we? After all, Monk's art didn't exactly evolve much after 1949: he just got various great musicians to record with him as time went by as recording budgets expanded.
---
Never miss an issue of Jazzwise magazine – subscribe today