Top 20 Jazz Reissues and Archive Albums of 2020
Monday, December 21, 2020
Some real finds and compelling rediscoveries from Thelonious Monk, Dave Brubeck, Art Blakey, Duke Ellington, Nat King Cole, Charles Mingus, Shirley Scott, and more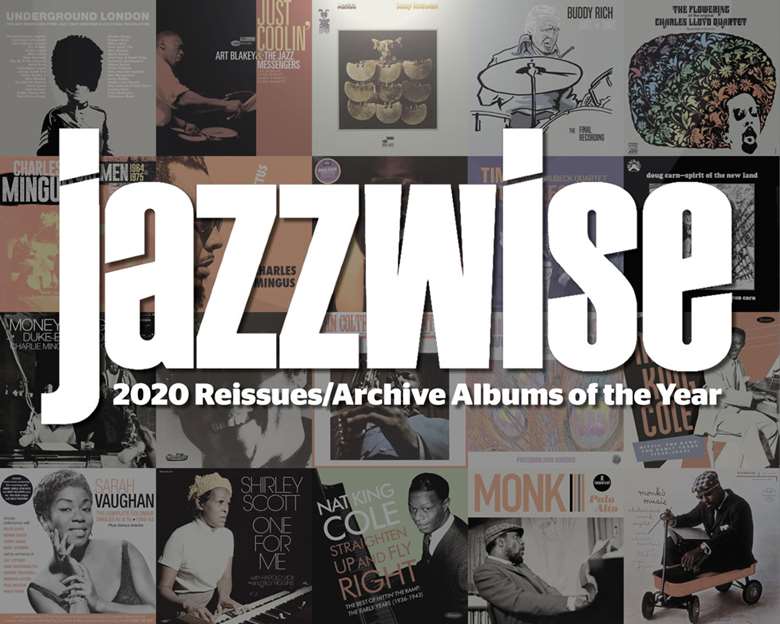 These are the top 20 reissues and archive albums of 2020 as voted for by Jazzwise's esteemed writers and editors. You can find out how they all voted in the December issue of Jazzwise – out now! We have included the original reviews for each album, which are all featured, alongside many thousands more, in the new Jazzwise Reviews Database. For more information about subscribing to the database, please visit: jazzwise.com/subscribe

1. Thelonious Monk
Palo Alto
Impulse!
Yet another surprise in the now-annual parade of previously unreleased gems from the big names of the past, this is especially interesting. As originally revealed by Monk biographer Robin DG Kelley, the teenage promoter of this Sunday-afternoon concert succeeded in bringing together a mixed-race audience during the tense times typified by the Democrat Convention the previous August.
Perhaps for that reason, what we have is a particularly energetic performance lasting 47 minutes (including tuning-up and applause), that is typified by Monk's lengthy and energetic solo exploration of 'Don't Blame Me'. And, while I wasn't necessarily looking forward to another exposure to Charlie Rouse (especially comparatively late in his Monk career), he plays with considerable invention and enthusiasm, perhaps because the rhythm section (also late on in their affiliation) are on top form, typified by a long bowed solo from Gales on 'Well You Needn't' which actually holds the interest, as does his pizzicato solo on 'Blue Monk' that includes a chorus played beyond the bridge of his instrument.
Riley is also good on the same long number, and introduces an unexpected double-time feel throughout the lively 'Ruby My Dear'.
Despite the release over the years of one too many live Monk quartet recordings, this one turns out to be a pleasant surprise and, as they used to say, it's good enough to keep. Brian Priestley
★
---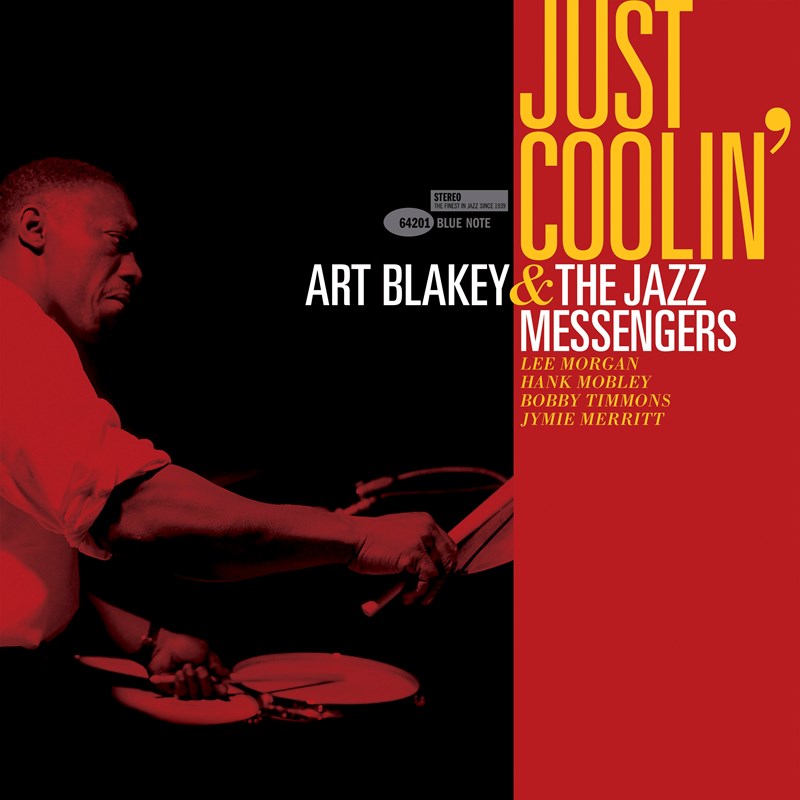 2. Art Blakey & The Jazz Messengers
Just Coolin'
Blue Note
Now here's what you call an archival gold nugget!
A rediscovered studio recording by the short-lived spring 1959 edition of Blakey's Messengers, which unlike other recent vault-retrievals, is a genuine 'album' rather than a sewn-together set of off-cuts.
Part of the reason for its long-deferred release was that of the six pieces it comprises four were rerecorded by Blue Note live at Birdland a month later for the two LP volumes of At The Jazz Corner of The World. Fear not though: these are not pallid studio warmups – this is a working band positively on fire!
Sandwiched between the Benny Golson/Moanin' edition of the group and its equally notable successor with Wayne Shorter in the tenor chair, this all-but-forgotten Messengers line-up might just be the apotheosis of hard bop. Morgan and Mobley (the 'M & M' commemorated in one track title) were a front-line made for each other, one puckish and bubbling, the other slyly lyrical. Add what has to be one of Blakey's pushiest rhythm teams with Timmons and Merritt and you have the makings of a classic.
And that's exactly what Just Coolin' is: that much-touted thing – a truly 'classic' Blue Note. There are simply too many high spots to capture here, but right from the soulful 'Hipsippy Blues' which opens the disc (a backbeated minor blues that is a virtual definition of the labels 'house' style), through the groovy 'Close Your Eyes' and the way-up-there burning of 'Jimerick' you have all the elements that made Blakey and Blue Note's association so apposite. Short at around 39 minutes, this is a set with absolutely no filler, but that's the point: this killer is the very essence of hard bop. An album that deserves all the stars you can throw at it. Simon Spillett
★
---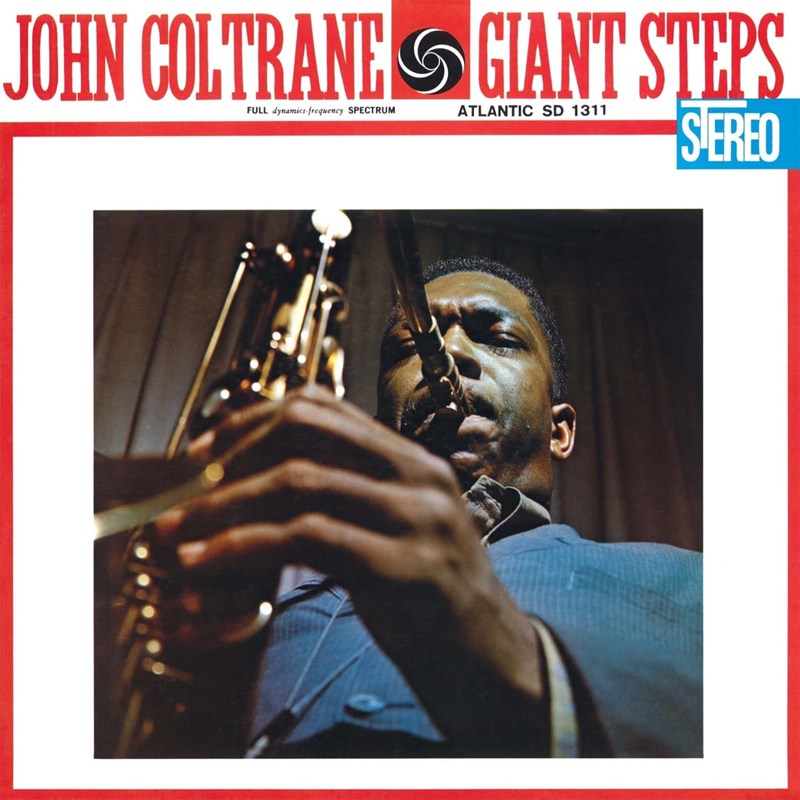 3. John Coltrane
Giant Steps (60th Anniversary Edition)
Atlantic/Rhino
A cornerstone of any jazz album collection, fans can hardly complain that Giant Steps has been hard to come by. I'm going by the new CD reissue, but it's also out on 180 gram vinyl, to 'celebrate' the 60th anniversary of these landmark recordings. Newly-remastered, the original album comes with a second recording (both digital and analogue) containing eight alternative takes – three of 'Giant Steps' and one each of 'Naima', 'Like Sonny', 'Countdown', 'Syeeda's Song Flute' and 'Cousin Mary'. Each package comes in the form of a replica of the original sleeve used for the first stereo pressing, a booklet with photos and images of Coltrane ephemera, and new liner notes by Ashley Khan (the original notes by Nat Hentoff are also included).
There is a slight tonal difference in this reissue to the CD contained in Heavyweight Champion John Coltrane: The Complete Atlantic Recordings (1995), or John Coltrane Giant Steps of 1998 (this with the same alternative takes, but included on one CD that 'celebrated' Atlantic's 50th year) and the mono re-issue from 2017 (both digital and analogue). The slight change in tone is probably attributable to the inevitable chemical changes in the composition of the original tapes that occur over time, but there is no appreciable difference in sound clarity. There have been other Atlantic re-releases in digital of this recording in the past, dating right back to when CDs first appeared in the late 1980s. On balance this is probably the best reissue package, but I do have a sneaking preference for the mono reissue which delivers more impact, rather than the inevitable spatial stereo 'spread' of the sound image. Stuart Nicholson
★
---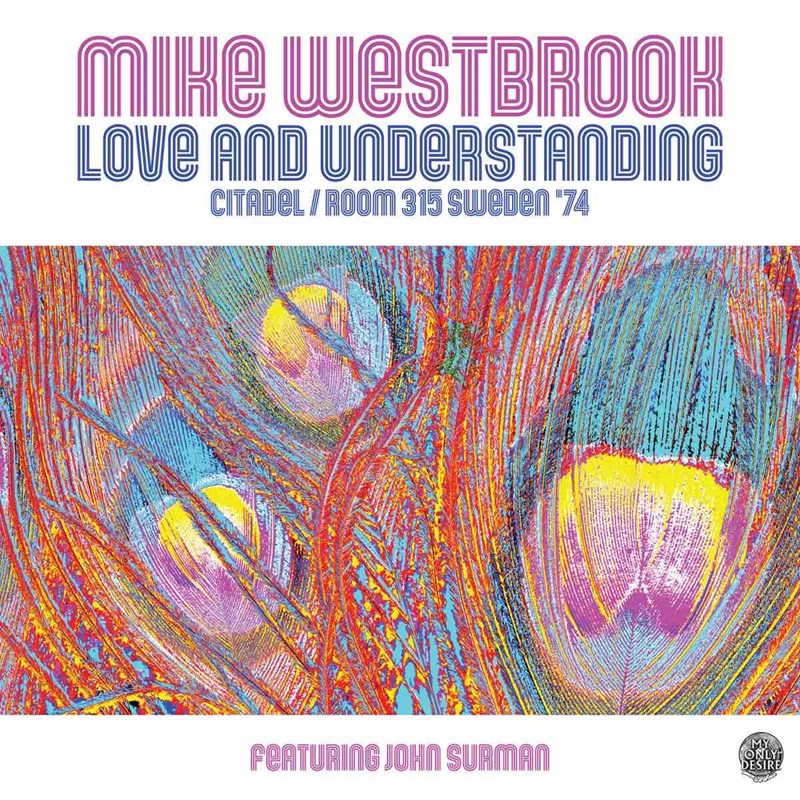 4. Mike Westbrook ft John Surman
Love and Understanding (Citadel/Room 315 Sweden '74)
My Only Desire
Falling in love again… Released in 1975, Citadel/Room 315 is rightly recognised, if you need labels, as a classic of not just that Brit Jazz golden age, but of any era. But you've never heard it like this before.
The original commission to write the piece came from the Swedish Radio Jazz Group. For the self-taught Westbrook, this was his first fully-scored piece, and it gave him the confidence to see himself as a composer, and not a 'big band' leader (a notion he still baulks at). But Westbrook needed a muse, and who better than Kate, his new wife, to whom this release is dedicated. So the music is about falling in love: with composing, with a new life and with a new vision where jazz escapes the chains of nationality and genre and becomes a voice of liberation.
Romantic, heady stuff? Yup, and why not? From the gruff blues-rock of 'Construction', to the gentle passion of 'Tender Love', to the bop rush of 'Bebop de Rigueur' (still in the Westbrook Uncommon Orchestra's setlist), to the brilliant setting of different voices, like bass clarinet and alto horn in 'View from the Drawbridge'; this is music from the fountainhead, Ellington and the blues.
Yet, even live, this Swedish band take it in their stride: after all nearly half of them recorded with George Russell on Electronic Sonata for Souls Loved by Nature, so had a relish for complexity. The results are cooler, more contained than the Brit band which had its own bull-at-the-gate verve about it. And of course through it all weaves Surman, lyrical and singing on soprano, moodsome and mysterious on bass clarinet, massive on baritone.
So it's all there: new but familiar, raw yet sophisticated: angry, joyous and swoonsome all at once. But then, that's the story of, that's the glory of, love.
As a side note, there's a beautifully-pressed and superb-sounding double LP version of the CD, which vinyl freaks are highly recommended to seek out. Andy Robson
★
---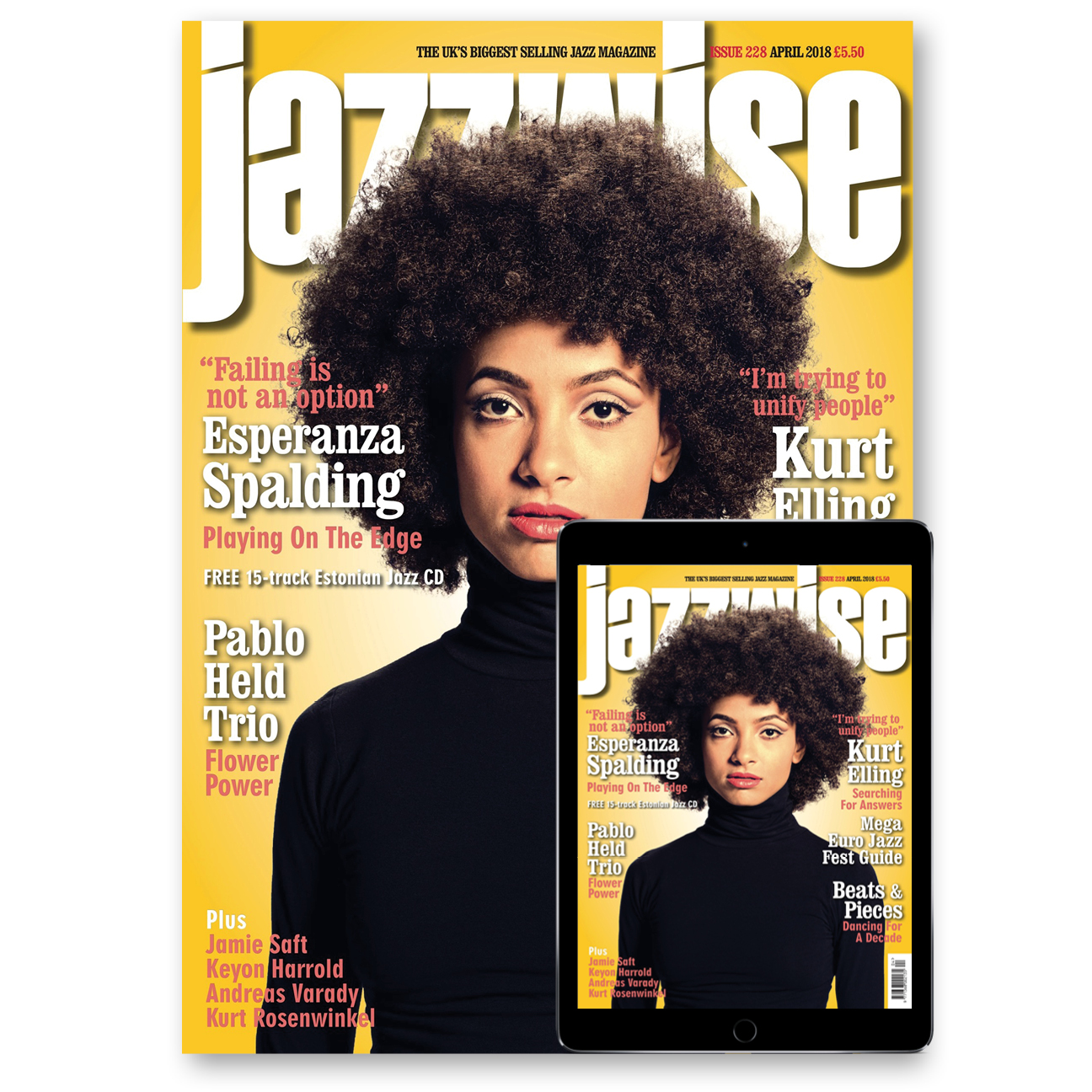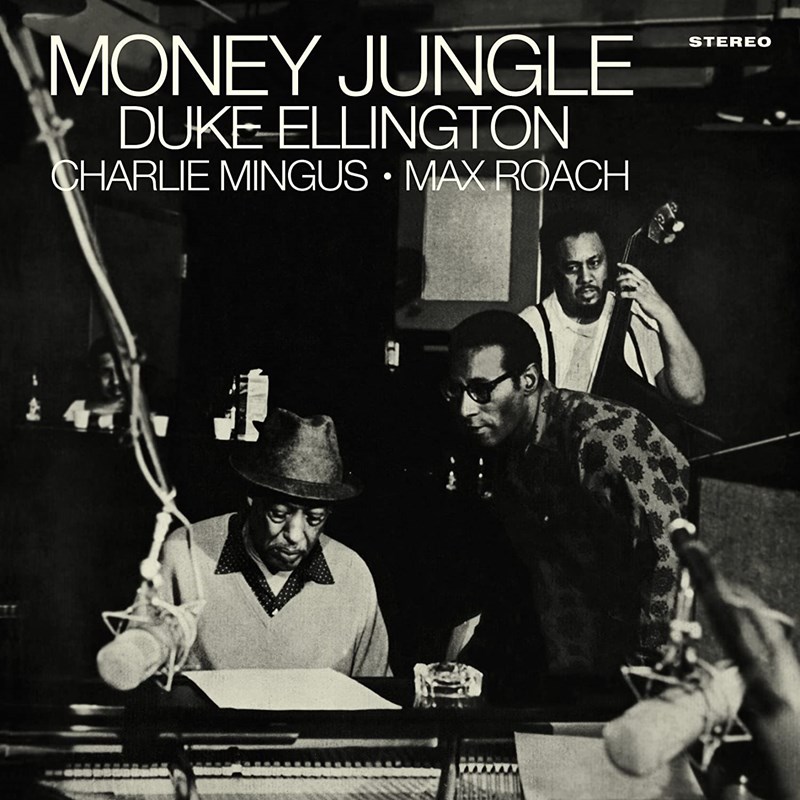 5. Duke Ellington/Charlie Mingus/Max Roach
Money Jungle
Blue Note Tone Poet
Along with the output of Bill Evans' great but short-lived group with Scott LaFaro and Paul Motian, Money Jungle is one of the most profoundly expressive piano trios ever committed to disc.
Recorded less than a fortnight before Duke's other great collaboration with a generation-younger musician (his Impulse! album with John Coltrane) originally released on United Artists – it wasn't issued on Blue Note until 1987 – it's notable for its remarkably free interpretations of Ducal material (Ellington originals, four of which were written specially for this session, plus the Juan Tizol collaboration 'Caravan').
It's worth remembering that at this time Ellington was still primarily known as a bandleader and composer and was not associated with either small groups or with post-bop music, and it must have come as quite a shock to hear him in this setting back in 1962. Despite alleged tensions during the recording sessions, the three musicians mesh together brilliantly, achieving the perfect balance between antagonism and an almost telepathic empathy. Mingus' extraordinary, roiling bass is matched in its power by Roach's polyrhythms, but it's Duke who's the star. Always an underrated pianist, here he is at his elliptical, questing best, pushed into new territory by his much younger collaborators and framed by the small group setting. This is Ellington – a man born in the 19th century and hitherto associated with the swing/big band era – playing the jazz modernist, pushing the musical envelope just as the swinging sixties kick off, and it's wondrous to behold.
The quality of the music, then, is a given, so let's move to matters of presentation: this latest in the series of Blue Note's Tone Poet reissues maintains the quality of its predecessors: packaged in a heavyweight deluxe Stoughton Printing 'Old Style' gatefold tip-on sleeve, the record has been beautifully mastered by renowned engineer Kevin Gray and pressed on high-quality, super-quiet 180g vinyl.
Audiophiles will be pleased to hear that Gray went back to the original master tapes and worked entirely in the analogue domain – the result is superb sound which teleports the musicians straight into your living room. Expensive at around £33, this Tone Poet (like the rest of the series) is nonetheless a worthwhile investment for collectors and hi-fi freaks alike. And as a landmark in the history of jazz, it's unreservedly recommended. Kevin Whitlock
★
---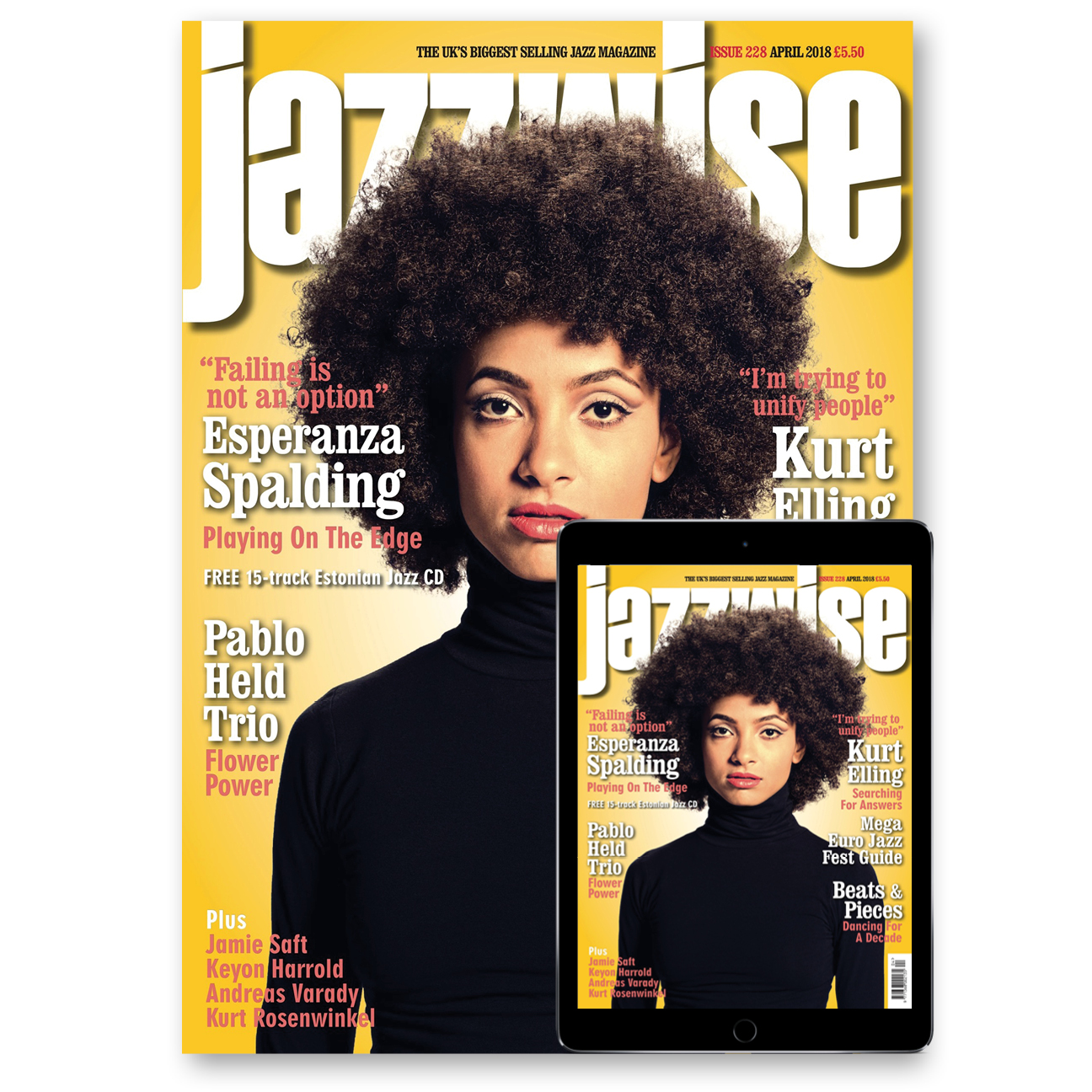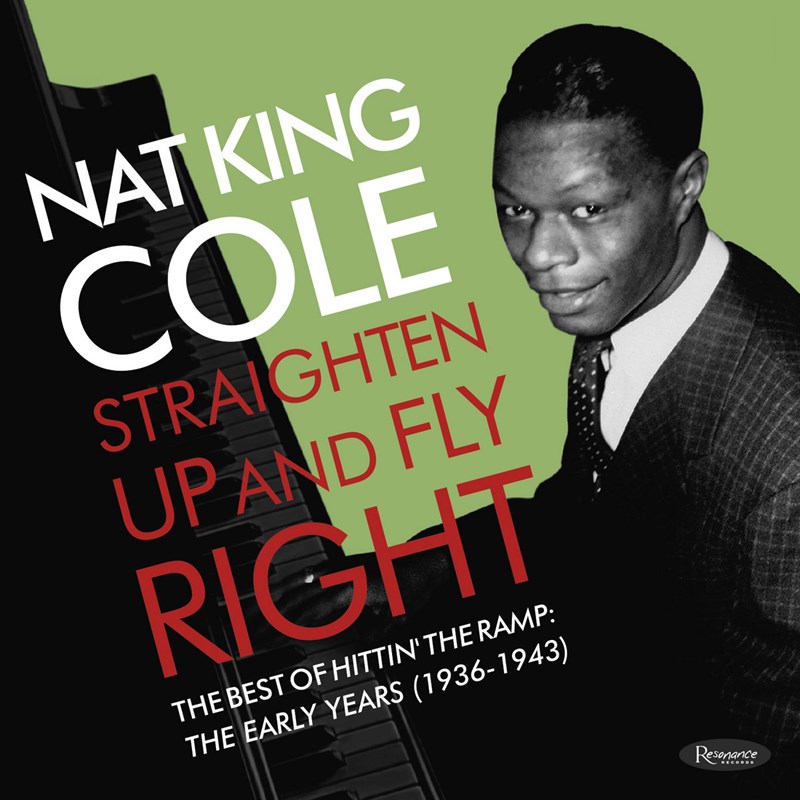 6. Nat King Cole Trio
Straighten Up and Fly Right: The Best of Hittin' The Ramp: The Early Years (1936-1943)
Resonance
Following the deserved success of its deluxe 2019 Nat King Cole boxed set Hittin' the Ramp: The Early Years (1936-1943), the LA-based independent jazz label Resonance Records has now released this 'Best of the Box' compilation, curated by the writer, historian and album co-producer Will Friedwald. Produced in conjunction with the musician's estate, the compilation presents 21 of the previously unreleased studio sides, transcriptions and private recordings from the parent 7CD/10LP set.
Opening with the dazzlingly virtuosic 'With Plenty of Money and You', other highlights include a memorable version of a song especially associated with Cole, 'Sweet Lorraine', featuring Red Callender on bass, the motoric energy of 'Hit That Jive, Jack', a live recording of 'I'm Gonna Move to the Outskirts of Town', plus 'This Side Up', which wasn't included in the box set and which makes its debut here.
On tracks such as 'Black Spider Stomp', the collection also serves as a powerful reminder of what an outstandingly good guitarist Oscar Moore was – a member of the Cole trio for 10 years and a DownBeat poll winner on more than one occasion in the 1940s. Documenting the six-year period before he signed to Capitol Records and achieved worldwide success as a pop singer, the collection showcases the diversity of Cole's early career as one of the great jazz pianists and bandleaders. Peter Quinn
★
---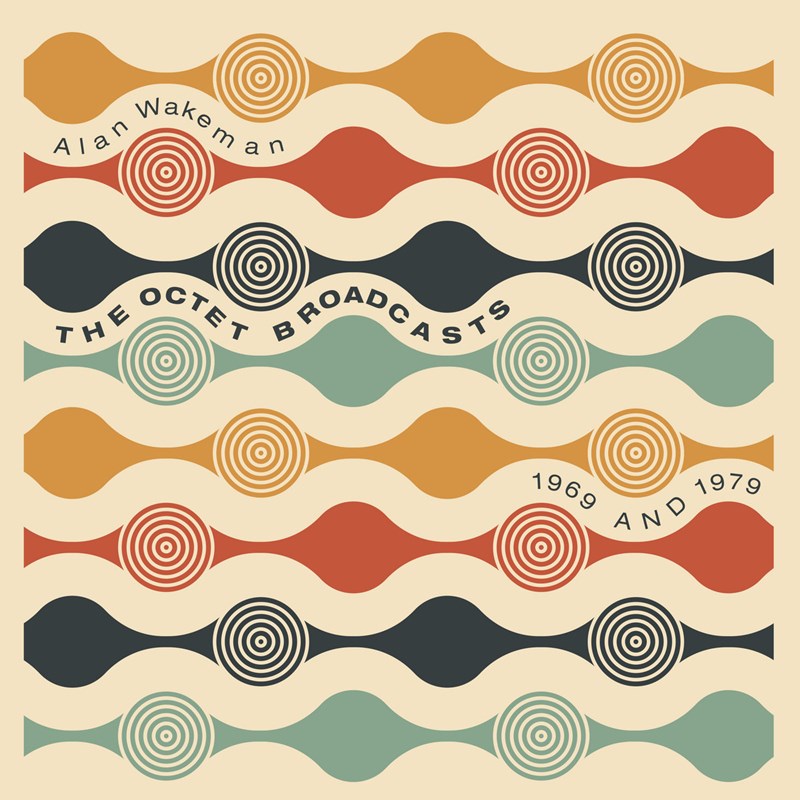 7. Alan Wakeman
The Octet Broadcasts 1969 and 1979
Gearbox
Gearbox Records have been deep diving and have come up with a sunken treasure – two broadcasts by Alan Wakeman's Octet, one from 1969 and the other from 1979. Quite simply, had they been originally released on Columbia's Lansdowne Jazz Series or on Deram back in the day (yes, I know they weren't around for the 1979 session, but humour me to make a point) people would be frantically bidding on eBay, happy to part with upwards of £175. This music is that good: classics of British jazz from its Golden Period. The list of dramatis personae tells its own story: the cream of British jazz of the period assembled to play a series of imaginatively conceived compositions by Wakeman that effortlessly move between inside and outside playing, swaying majestically between the exposition of powerful, Mingus-like themes that dissolve into abstraction only to elegantly reassemble and power majestically on. Talk about prophets unheard and all that – the groups Wakeman assembled here never got to play live, these dates were the only time they played together. Stuart Nicholson
★
---
8. Harry Beckett
Joy Unlimited
Cadillac
The late, great UK-resident Barbadian musician Harry Beckett had an instantly recognisable signature on the trumpet, a blend of vivacious suggestion, tender reflection, and beguiling laughter. In the 1950s and 60s, he had worked with innovative jazz bands from Mike Westbrook's to Graham Collier's, and jazz and blues-influenced R&B groups including Keef Hartley's band, and Herbie Goins and the Night-timers. Joy Unlimited was made when he was a first-call player on the UK jazz scene in the mid-1970s. Darryl Runswick's nimble, flickering bass vamp ushers in Beckett's hustling 'No Time For Hello' with its theme-chorus merging his warmth on trumpet and guitarist Ray Russell's sustain sounds, operating like a second horn. 'Glowing' is an irresistably weaving, springy Caribbean dance; 'Changes Are Still Happening' is a lovely sighing ballad interlude accompanied only by Russell's acoustic guitar; 'Bracelets of Sound' shuffles a loose groove under a lazily sunlit melody that builds to a rocking crescendo; and 'Rings Within Rings' is a chattery Latin swinger featuring a deliciously slithery, squealy Beckett trumpet break. It sounds like a jam (Harry Beckett's albums were usually recorded in a packed day), and the materials are sketchy and generic – but I wrote on the original's liner notes, and would still happily declare: 'Harry Beckett, whose attitude to his work is of the heart, not the head, is a musician with that elusive and indefinable magic of taste. He never has to try too hard.' John Fordham
★
---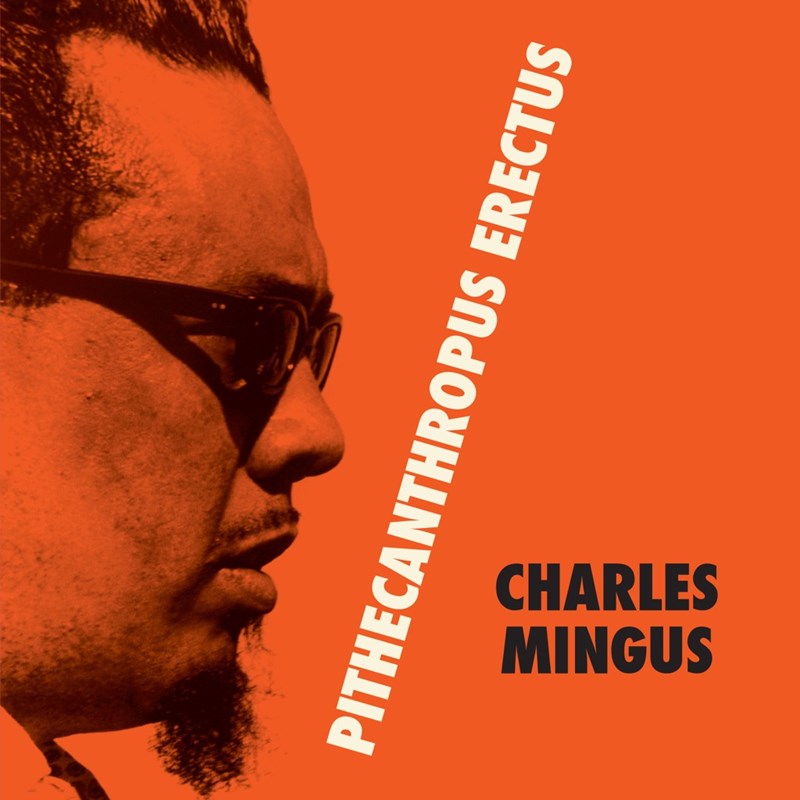 9. Charles Mingus
Pithecanthropus Erectus
Waxtime in Colour
Being reissued on purple vinyl doesn't feel exactly the appropriate apotheosis of Pithecanthropus, whose programmatic title-track elaborates on Mingus' storyline about Man's vainglorious self-image and ultimate self-destruction. (Or perhaps it's just a symbol of where late capitalism is taking us in the Anthropocene era). Of course, it's the music rather than its inspirations that concerns us, and that title-track still grips the imagination with its open-ended modal structures, bouts of collective improv, exaggerated dynamics (even in the bass part) and ambitious avant-gardism, which were years ahead of their time.
And it's not just the title track – with only three other pieces of vastly differing lengths, Mingus achieved maximum variety, aided by the supportive Waldron and the venturesome Monterose and McLean. 'A Foggy Day', loosely inspired by Gershwin, has further free and free-length sections plus sound effects, while the three-minute ballad 'Portrait Of Jackie' is a pause for reflection before the longest item 'Love Chant', very distantly based on 'Perdido'.
Does adding an extra track to bring the running-time up to 45 minutes automatically guarantee a superior listen? In this case, yes, because it's the live version of 'Love Chant' (from EJC's Complete Live At The Café Bohemia) done just six weeks earlier with a different front-line, but vividly demonstrating Mingus in the act of developing his material. This may not be as well-known as Ah Um or Black Saint And The Sinner Lady, but it was a milestone for Mingus, and a milestone for jazz. Brian Priestley
★
---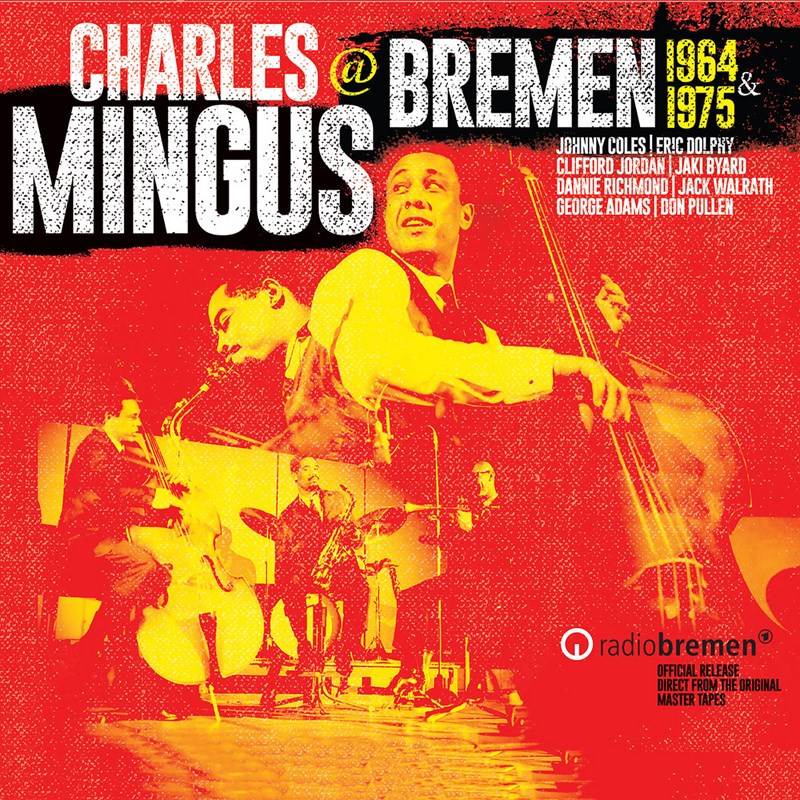 10. Charles Mingus
Mingus At Bremen 1964 & 75
Sunnyside
Two live sets, performed 11 years apart, not only give an excellent summary of Mingus' very individual approach to what we call composition; they also constitute excellent accounts of two of his most outstanding bands. That 1964 sextet had come together the previous month during a long Mingus engagement at the Five Spot Café and, as well as two home-territory concerts (at Cornell University and NYC Town Hall, both on disc), it undertook a three-week European tour that eventually yielded at least seven, mostly bootleg albums. Coles, however, fell sick the day after the Bremen performance, so the later tour dates proceeded without him.
The programme of the 1964 concert is similar to other dates on the tour, though maybe not reproduced here in the original playing order. Apart from the brief bass feature on 'Sophisticated Lady' and Byard's 'Piano Solo' (usually titled 'A.T.F.W.U.S.A.', with initials referring to Tatum and Waller) there are just four long performances, averaging over 25 minutes (the revised 'Fables Of Faubus' lasts 33-plus minutes). Each shows different sides of Mingus's approach, 'Hope So Eric' being merely(!) a medium-tempo blues with all manner of variations, whereas 'Parkeriana' is a seemingly loose medley of Charlie-associated tunes, sometimes played simultaneously. Most unique perhaps is 'Meditations On Integration', where Dolphy exchanges his alto for bass-clarinet and flute, playing the opening theme in unison with bowed bass while Jordan and Coles play the rhythm backing!
It's revealing that, as well as the team of Mingus and Richmond, both these groups have a saxophone sparkplug plus a highly individual pianist, but it's a mistake to think of Jordan/Coles or Walrath as makeweights. The quintet on the second pair of CDs had been in existence since late 1974 when Walrath replaced Hamiet Bluiett, and the programme reprises material from their studio recording Changes One/Changes Two but at much greater length. The only older item is 'Faubus' (now dedicated to Nixon's vice­president Ford) but the longest and most individual piece is the kaleidoscopic 'Sue's Changes'. The medium-tempo 'Devil Blues' also has Adams's strangulated vocal, but in compensation it opens with two minutes of bass, which otherwise takes a back seat to the overall ensemble effect. The 1975 concert was out on a Japanese CD, while the 1964 set was initially on LP and then on CDs (reviewed twice in Jazzwise 143 and 200), but this reissue uses the original tapes from Radio Bremen. Brian Priestley
★
---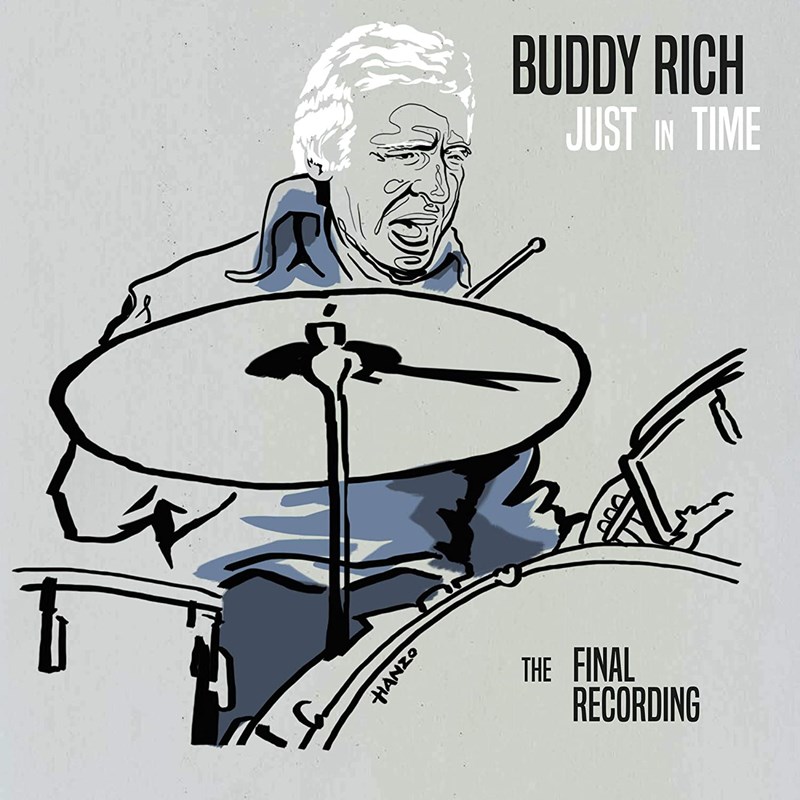 11= Buddy Rich
Just In Time: The Final Recordings
Gearbox
Daughter Cathy Rich's note reports that this session was recorded at Ronnie Scott's in 1986 using the Rolling Stones' mobile recording studio. It turned out to be her father's final recording. He died just five months later. Club-owner Scott's introduction names Rich as "the world's greatest drummer" and off they go, Rich setting the pace as the band roars in, electric bassist Amster's huge sound and drive only matched by that of his leader, the overall rhythmic effect positively volcanic. Cathy adds that this line-up, which had been together for two years or so, was "the hottest, tightest group that he [Rich] had had in a long time" and it shows. Sammy Nestico's 'Wind Machine' is the opener, Rich kicking hard as he does throughout, Bowlby scattering notes, the ensemble shouting, as Gisbert trumps them all. Bill Cunliffe's 'Night Blood' eases into a loping swing feel again carried by Amster ahead of a pleasingly complex Garling trombone solo and more excitable Bowlby. Bill Holman's 'Ready Mix' introduces the band's star tenor soloist, the Coltrane-esque Steve Marcus, an 11-year veteran with the band, who is heavily featured throughout, as is the mercurial Gisbert. Ultimately gratifying and hugely rewarding, this much-delayed release is an exhilarating if full-on listen. Look for tailor-made charts, nimble bebop from pianist Harris, a nifty vocal by Cathy on 'Twisted' and plenty of Rich fusillades. This is big-band gold dust: the last hurrah of Buddy Rich, truly one of a kind. Peter Vacher
★
---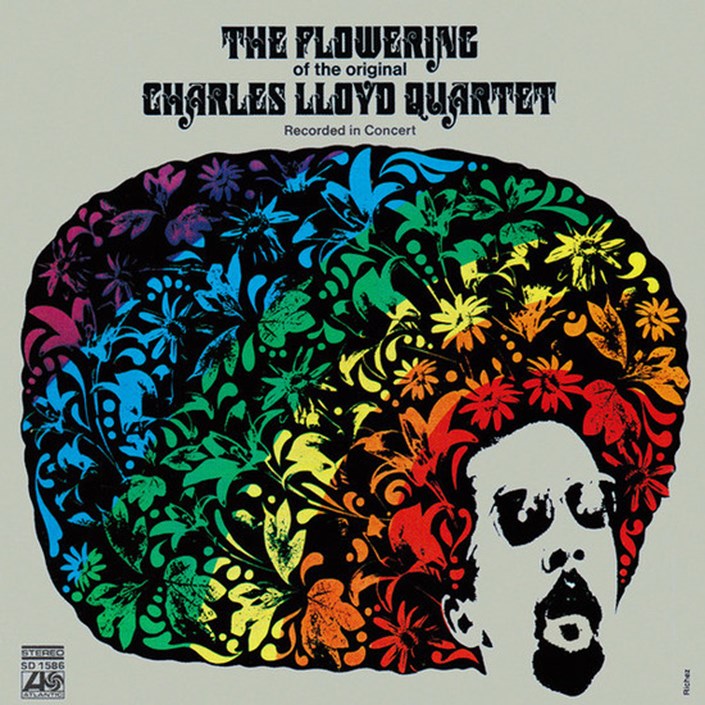 11= Charles Lloyd Quartet
The Flowering
Atlantic/Speakers Corner
Years before Miles Davis started wooing the rock and hippie crowds at the Fillmore and the Isle of Wight, there was another major jazz figure who was finding a ready audience among non-jazzers – Charles Lloyd. Lloyd's appeal stretched far beyond San Francisco's Haight Ashbury. He appeared at Fillmore West, but also at other hip venues across the States, and European festival organisers queued up to book appearances by his legendary quartet, which featured Keith Jarrett, Cecil McBee and Jack DeJonnette.
The LPs this group recorded for Atlantic in the 1960s – all of them huge commercial successes, at least in jazz terms – remain vital artefacts from the era, combining questing ambition with foot-tapping rythms and catchy riffs while mixing adventurous originals with deconstructed standards. The Flowering is one of those albums, a live performance recorded at Aulean Hall in Oslo. Many critics view this album as the quintessential live performance of this legendary group, and it's hard to disagree.
Side One opens with an inspired cover of Kurt Weill's 'Speak Low', driven by Jack DeJohnette's propulsive drumming and Lloyd's free-form riffing. The Lloyd-penned medley, 'Love-In/ Island Blues' offers a contrast with Jarrett's soulful piano and Lloyd's evocative flute.
Highlight of the disc is undoubtedly Side Two's opener, a cover of [Lloyd alumnus] Gabor Szabo's 'Lady Gabor', retitled here as 'Gypsy '66'. It's a mesmerising quarter-of-an-hour journey, replete with jaw-dropping solos and intelligent changes of mood and tempo. At the end, the obviously stunned crowd offers a delayed round of applause. The set ends with a medley, 'Goin' To Memphis/Island Blues', which showcases wonderful work by both Jarrett and Lloyd.
As ever, Speakers Corner Records has done a spectacular job in re-mastering this album to 180-gram vinyl. The sound mix on The Flowering was always excellent, and working via an all-analogue chain, the label's mastering engineers have created a crisp, never shrill, and stunningly detailed 21st century record. The front cover painting by Jacques Richez, of Lloyd with a psychedelic Afro, has likewise been reproduced beautifully. An essential reissue of a hard-to-find album that no self-respecting jazz collection should be without. Kevin Whitlock
★
---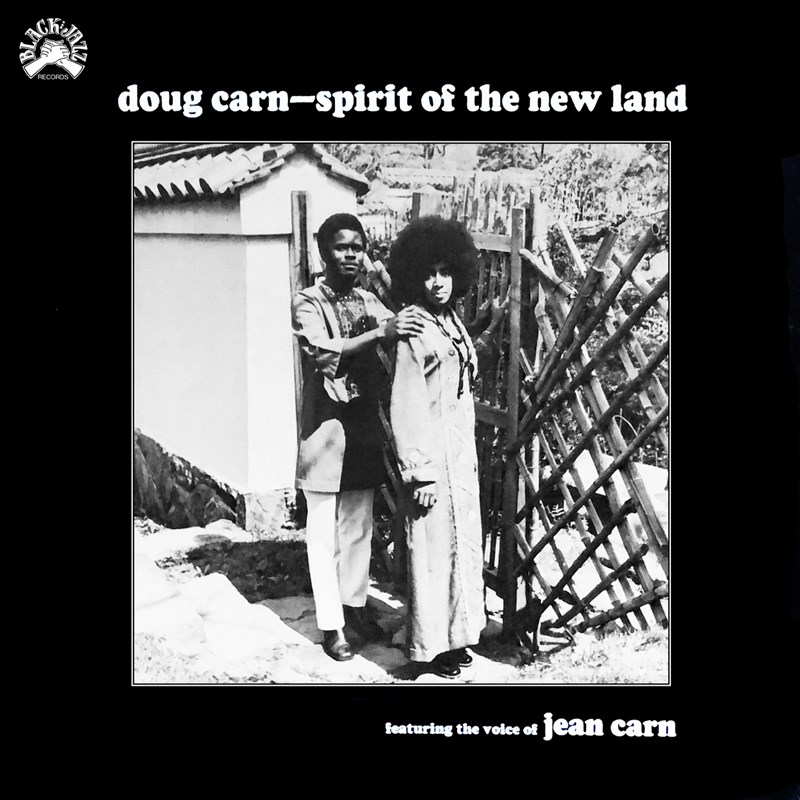 13. Doug Carn
Spirit of the New Land
Black Jazz/Real Gone Music
You can search without much luck for the achievements of keyboardist and composer Doug Carn in some formidably scholarly jazz tomes of the past half-century, because despite making four powerful 1970s albums for California's pioneering Black Jazz label – two of which introduced the vocals of his eloquently gifted then-wife Jean Carn – this unusual artist perhaps fell too far into the cracks between jazz, gospel, funk, and 1970s Black Power politics for the somewhat fastidious requirements of the era's jazz purism.
His second Black Jazz recording, Spirit of the New Land, is reissued now on CD and vinyl by American vintage-specialists Real Gone Music. Made with an A-list group including trumpeter Charles Tolliver and drummer Alphonse Mouzon, the set embraces fervent Coltrane-inspired trances but also the percussive drive of post-Coltrane McCoy Tyner music, with Jean Carn imaginatively interpreting her husband's lyrics on the Kind of Blue classic 'Blue In Green' and Lee Morgan's 'Search for the New Land'. Carn's originals 'My Spirit' and 'Arise and Shine' mix explosive vocals, ingenious Fender Rhodes lines, brassy fanfares and thundering free-drumming, the hard-grooving 'Trance Dance' showcases George Harper's muscular tenor sax, 'Search for the New Land' evokes the sound of a 1970s McCoy Tyner band but with hymnal vocals, and on 'Blue In Green' Jean Carn juggles tightly-packed bop-improv flurries and sonorous long sounds while Harper's flute glides around her. It's easy to hear why the Carns made such an impact on young jazz-intrigued (but not jazz-obsessed) crowds with this edgy but open music, and in a comparably intense period in African-American politics it can still tingle the spine. John Fordham
★
---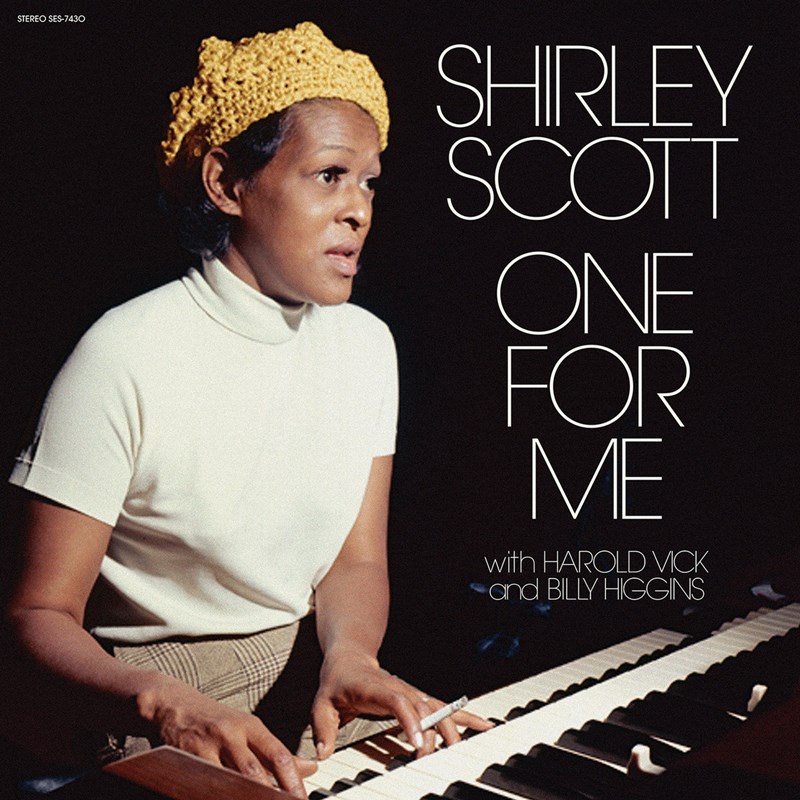 14= Shirley Scott
One For Me
Arc Records
Originally an obscure issue on the artist-owned Strata-East records, this album was planned and produced by Shirley Scott herself with assistance from Maxine Gordon (in the news lately for her biography of former husband Dexter). The original marketing schtick was that Scott had been shoehorned into playing music she did not want to, and being presented to her public in a manner she did not like.
But with the benefit of hindsight it's hard to see how this unexceptional album is anywhere near as good as her stellar discs for Prestige, Impulse and Atlantic. Harold Vick is a competent but dull player here, and Scott goes through the motions, although Billy Higgins' support is as professional as ever. There's some rather clumsy saxophone double tracking on 'Keep on Movin' On' which puts Vick in a bit of a straitjacket compared to his freer blowing on the opening 'What Makes Harold Sing?' Yet even there he lacks the inner drive, instinctive groove and rhythmic funkiness of Scott's former husband Stanley Turrentine that's on every track the pair recorded in the previous decade, such as 'Stanley's Time' from the Hip Soul album. The weakness of One For Me is demonstrated by the closing track 'Don't Look Back' which has an ambiguous time feel in the extended introductory section and then sounds tentative in the blowing part. Vick just sounds bored, with nothing original to say, and Scott's changes in organ registration do nothing to spur him on. Alyn Shipton
★
---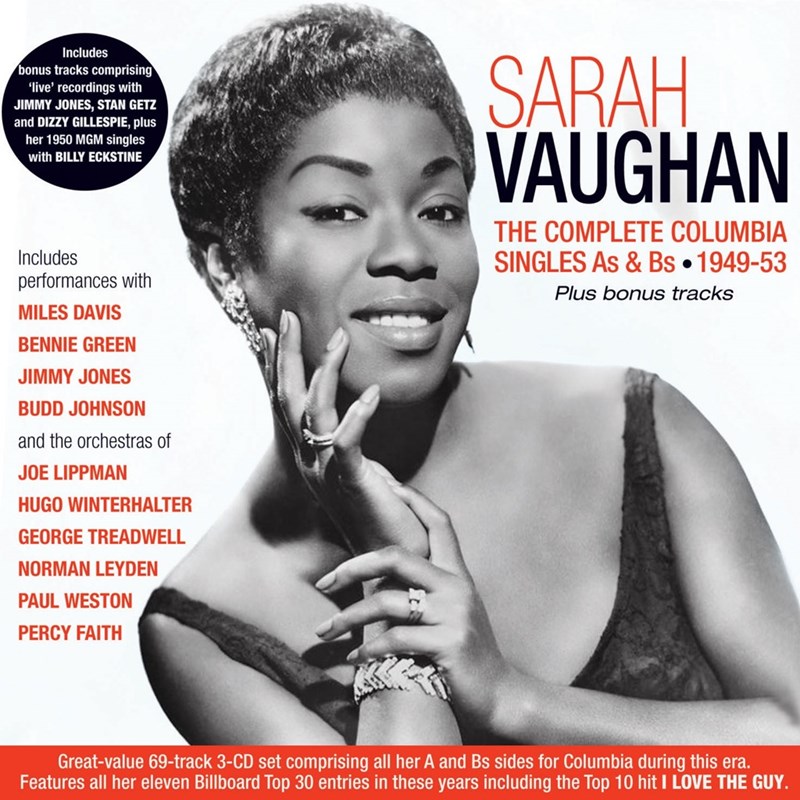 14= Sarah Vaughan
The Complete Columbia Singles As & Bs 1949-53
Acrobat
Released in 2018, Acrobat's impressive 2CD anthology Sarah Vaughan – The Early Years 1944-48 brought together 49 tracks which Vaughan recorded for a host of independent labels such as Continental, Guild, Musicraft and Crown. This superb follow-up goes one better, a 3CD set which presents a glorious 69-track conspectus of The Divine One's A and B sides recorded for Columbia between 1949 and 1953. It features all 11 of the singer's Billboard Top 30 entries during this period, including the brilliant 'I Love The Guy' with the Norman Leyden Orchestra, and 'These Things I Offer You' with Percy Faith and His Orchestra. Songs such as 'Thinking of You' find Vaughan at her favoured, extremely slow, ballad tempo and stretching out the melodic line with singing of quite startling power. Bonus tracks include live recordings from this era with Jimmy Jones, Stan Getz and Dizzy Gillespie, plus the MGM singles she recorded with long-standing friend Billy Eckstine. The 32-page CD booklet includes detailed recording session information sourced from The Jazz Discography (compiled and published by Tom Lord) plus an in-depth essay on the music by Paul Watts. Three hours-plus in the company of one of the most remarkable voices of the last century is undoubtedly time well spent. Peter Quinn
★
---
14= Bobby Hutcherson
Montara
Blue Note
Like many jazz musicians weaned on Bird and Diz, Hutcherson embraced Latin rhythms throughout his career, and this beautiful album, one of his best Blue Note offerings, is the session where he goes fully 'south of the border'. A formidable percussion section featuring legendary congueros, Bobbby Matos and Victor Pantoja provides a steady moving carriage for the arrangements whose variety of themes, some short and stabbing, others long and winding, are well negotiated by a crack rhythm and horn section. A few of George Cables' excellent tunes feature, but the masterstroke is a reprise of 'Oye Como Va'. It has the power of Latin rock typified by the version by the iconic Santana band, which featured Pantoja, and the swing of the original by the equally great Tito Puente. There remains a lot of fine music to reissue from Hutcherson's sprawling back catalogue, but this is a particularly wise choice. Kevin Le Gendre
★
---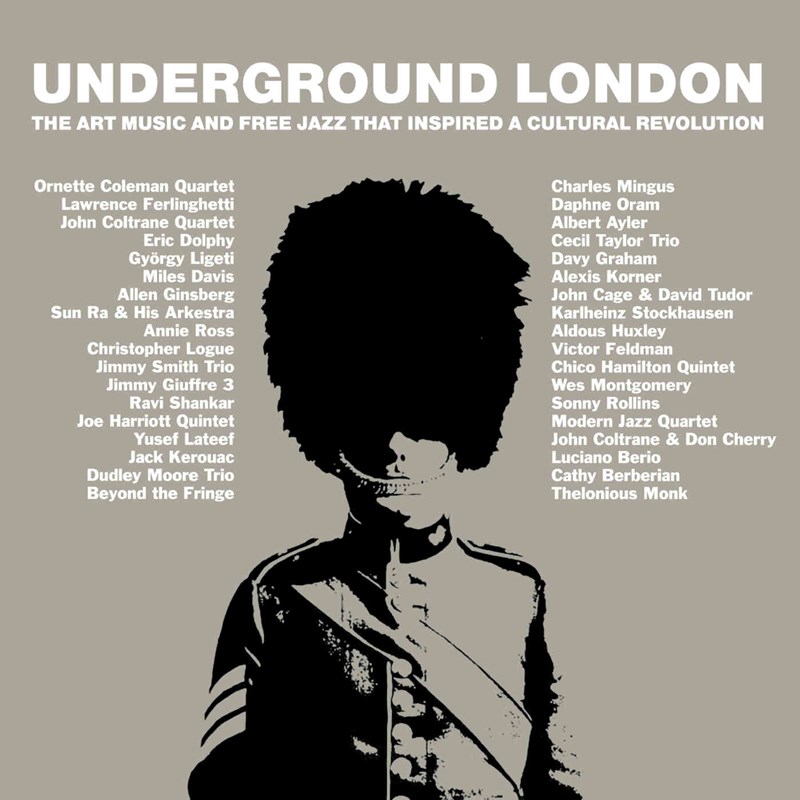 14= Various Artists
Underground London: The Art Music and Free Jazz That Inspired a Cultural Revolution
él/Cherry Red
★
---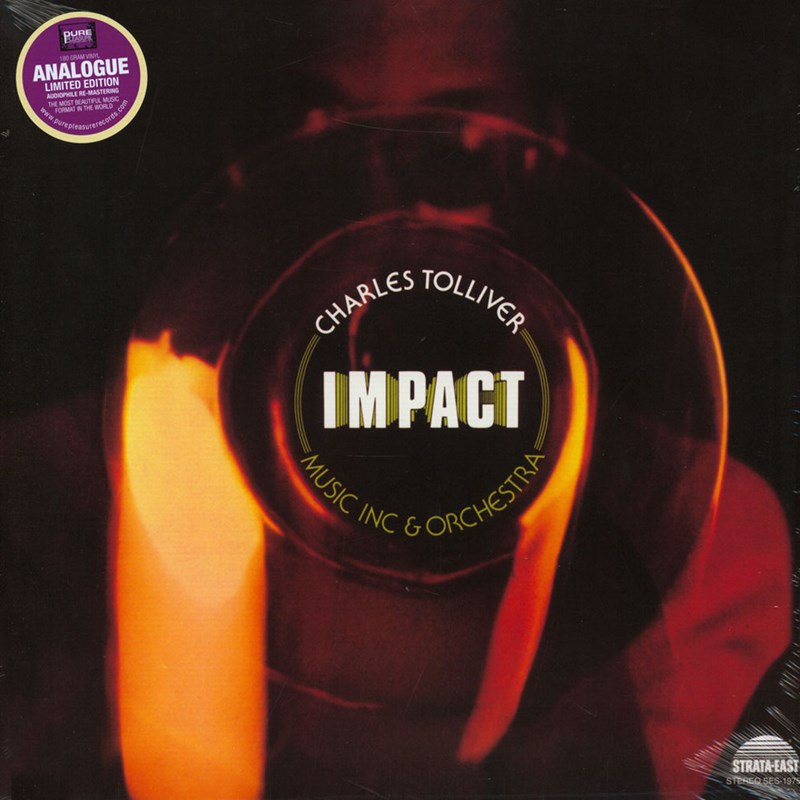 18= Charles Tolliver/Music Inc & Orchestra
Impact
Strata East/Pure Pleasure
Trumpeter Charles Tolliver was, with Stanley Cowell, the co-founder of the pioneering artist-owned Strata-East label, home of many crucial 1970s jazz recordings from the likes of Pharoah Sanders, Clifford Jordan, Gil Scott-Heron and, of course, Tolliver himself.
Many of his recordings for the label – including this one, re-released on vinyl by Pure Pleasure – are landmarks in 1970s jazz, straddling the line between hard bop and the avant-garde and possessed of a singular artistic vision. Released in 1975, Impact (not be confused with Tolliver's 1972 quartet album of the same name, released on Enja) carried on with the energetic large band format that Tolliver had experimented with on 1971's influential Music Inc. album, but with the addition of a string section.
The trumpeter composed, arranged, conducted and produced the entire project, a testament to both his energy and his huge talents, and the sheer quality of the musicians involved means a splendid time is guaranteed for all.
I've read complaints in some quarters that the addition of strings dilutes the impact of Tolliver's extraordinary compositions but I can't agree. This is thrilling music, from the opening title track through to the closer 'Mournin' Variations' and the strings add a cinematic tension and a wider palette for Tolliver to paint his sound pictures with. His arrangements are consistently hard-edged and build momentum and tension, while the soloists – including George Coleman, Stanley Cowell and Harold Vick, are given sufficient room to weave in and out of the multiple textures. It's gritty, strident, uncompromisingly '1970s urban' yet also 'spiritual' both very much of its time and transcending it.
It's not made clear if this is an all-analogue remastering, and I have my doubts as there's a glassiness to the percussion and a slight blare on the horns which indicates the record may have been cut from a digital source; nonetheless mastering engineer Ray Staff has dug out the layers of detail in this complex recording and retains all the excitement end energy of what is one of the very best large ensemble recordings of the 1970s. Kevin Whitlock
★
---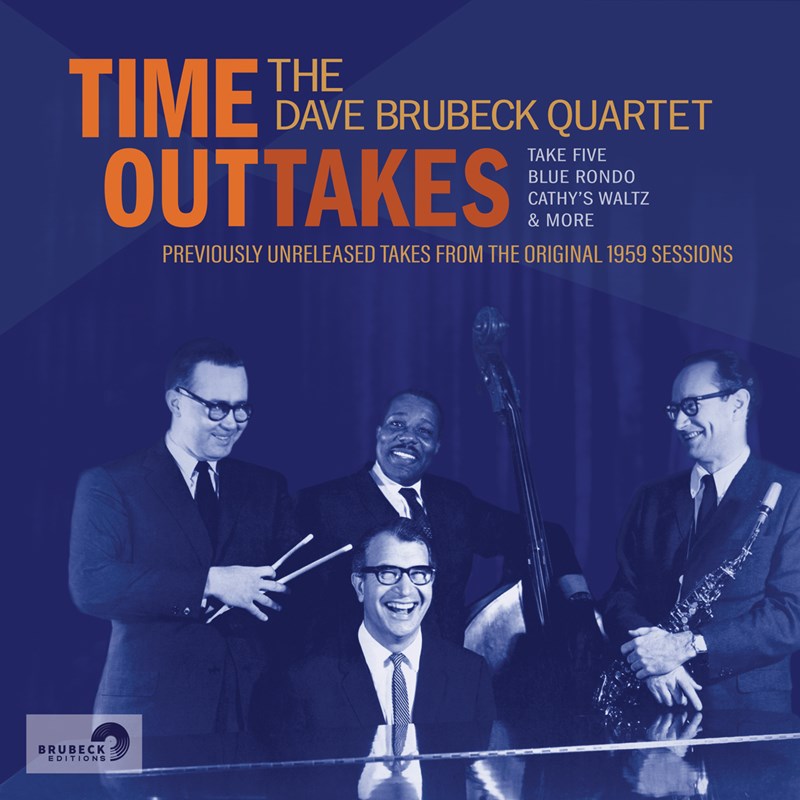 18= Dave Brubeck Quartet
Time OutTakes
Brubeck Editions
Time Out, lest anybody needs reminding, was the first platinum-selling album in jazz, and the 45 rpm single from it, 'Take Five', coupled with 'Blue Rondo a la Turk', didn't do too badly on the charts either, edging out many of the pop stars of the day for a place on Billboards Hot 100. Altoist Paul Desmond wrote the melody for 'Take Five', which to this day has remained the epitome of cool 'modern jazz', whistled up by TV producers when they show shots of anything that has connotations of 'hip'.
So it's more than simply 'interesting' to hear the not-so-swinging gestation of this song on Time OutTakes; Morello nervously tapping out a Latin rhythm in 5/4 on his snare rim before swapping to tom toms, seemingly pounding the 5/4 rhythm, counted 1-2-3-1-2, into his subconscious. All the while Brubeck patiently kept things on track laying out chords in the 1-2-3-1-2 pattern that says much about how he patiently nursemaided one of the most famous compositions in jazz into existence. The consummation of another six tunes are also revealed – 'Blue Rondo a la Turk', 'Strange Meadow Lark', 'Three To Get Ready' and 'Kathy's Waltz' from Time Out that all contain elements that rival the issued masters, while 'Watusi Drums' appeared on The Dave Brubeck Quartet in Europe and 'I'm In A Dancing Mood', which the quartet had been playing since at least 1957 (on a broadcast from Chicago's Blue Note), also popped up again in live German radio broadcasts from Hannover in 1958 and Essen in 1960. Stuart Nicholson
★
---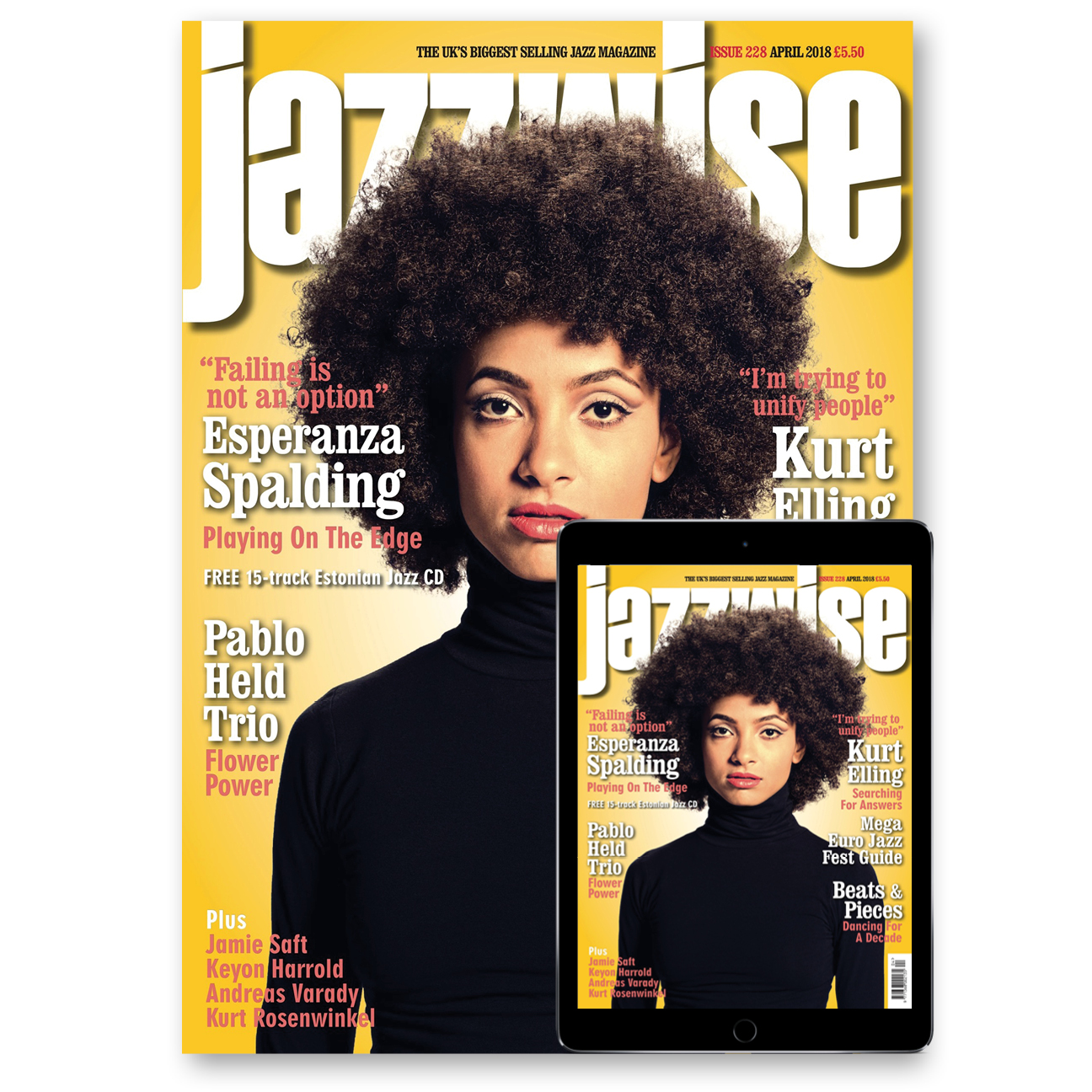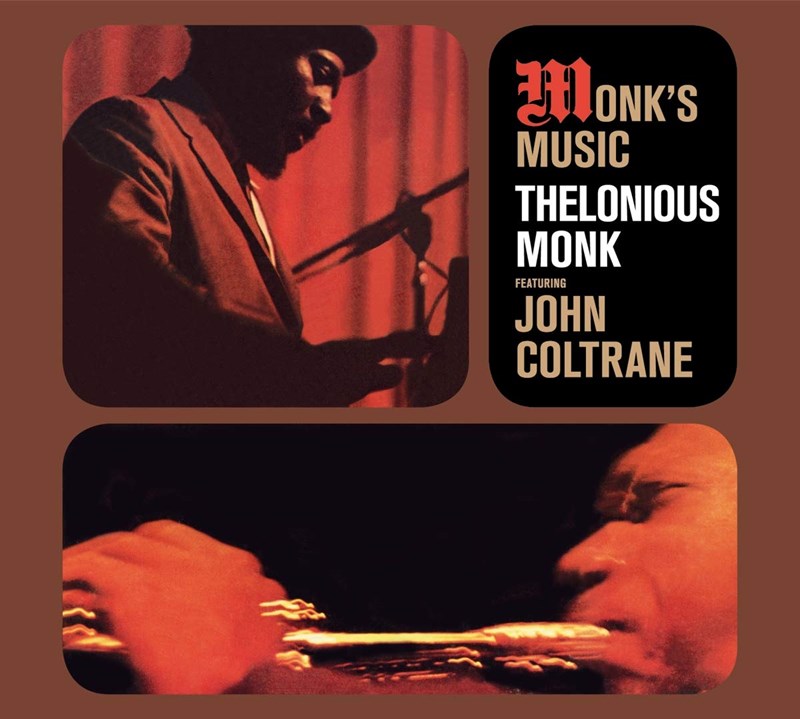 20. Thelonius Monk/John Coltrane
Monk's Music
American Jazz Classics
A famous album in its day, now revamped without its famous cover-shot of the artist but with two shots by Jean-Pierre Leloir (one also including Monk's wife Nellie). The rough sound of the four-piece line-up is an attraction, except perhaps on the straight one-chorus reading of 'Abide With Me', and the voicings of 'Off Minor' and 'Epistrophy' vouchsafe interesting amendments to the themes. The original producer Riverside's main selling-point was not so much the appearance of Monk's new sideman Coltrane but putting him alongside the veteran Hawkins (a recent Riverside signing, but also an early employer of Monk 13 years before), heard on every track including a quartet reading of 'Ruby My Dear' – with hindsight, there's also a fascinating window into Hawk's influence on Trane. Collectors of a certain age will recall that the three bonus tracks with Coltrane fronting Monk's quartet were not issued until five years later (along with alternate takes from the septet session that are omitted here) and these offer more predictably impressive delights. However, another obvious candidate for inclusion, 'Monk's Mood', the one track with Trane from the otherwise solo album, Thelonious Himself, should either have squeezed in alongside the existing 72 minutes, or replaced the rather rambling 'Blues For Tomorrow' by the Monk's Music band without Monk himself. Brian Priestley
★​
---
These are the top 20 reissues and archive albums of 2020 as voted for by Jazzwise's esteemed writers and editors. You can find out how they all voted in the December issue of Jazzwise – out now! We have included the original reviews for each album, which are all featured, alongside many thousands more, in the new Jazzwise Reviews Database. For more information about subscribing to the database, please visit: jazzwise.com/subscribe