Introducing the July 2020 issue of Jazzwise
Thursday, June 18, 2020
Featuring Ambrose Akinmusire, Andre Canniere, Jaga Jazzist, Trish Clowes – plus Val Wilmer on hanging out with Duke Ellington, Art Blakey, Miles Davis and many more jazz giants at London's Hammersmith Odeon in the 1960s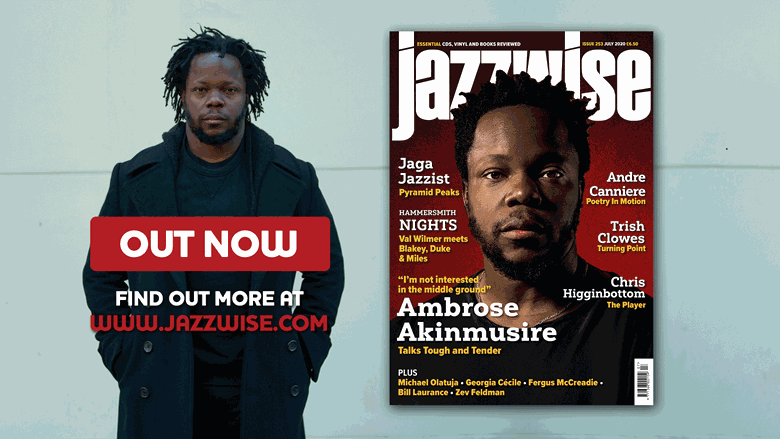 The July 2020 issue of Jazzwise magazine is out now with a striking cover feature on pre-eminent US trumpeter Ambrose Akinmusire. In an outspoken and exclusive interview he discusses his stunning new Blue Note album and the heartfelt and complex inspirations that lie behind the music.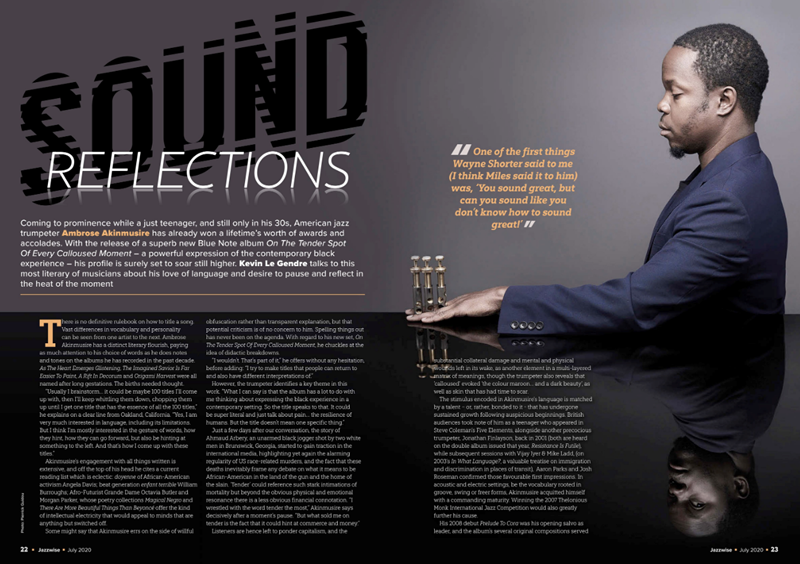 Also inside are in-depth interviews with leading UK-based trumpeter Andre Canniere, Norwegian prog-jazz supergroup Jaga Jazzist, saxophonist Trish Clowes' 'Turning Point' album choice plus a special feature with exclusive photos from renowned jazz writer/photographer Val Wilmer on hanging out with Duke Ellington, Art Blakey, Miles Davis and many more jazz giants at London's Hammersmith Odeon in the 1960s.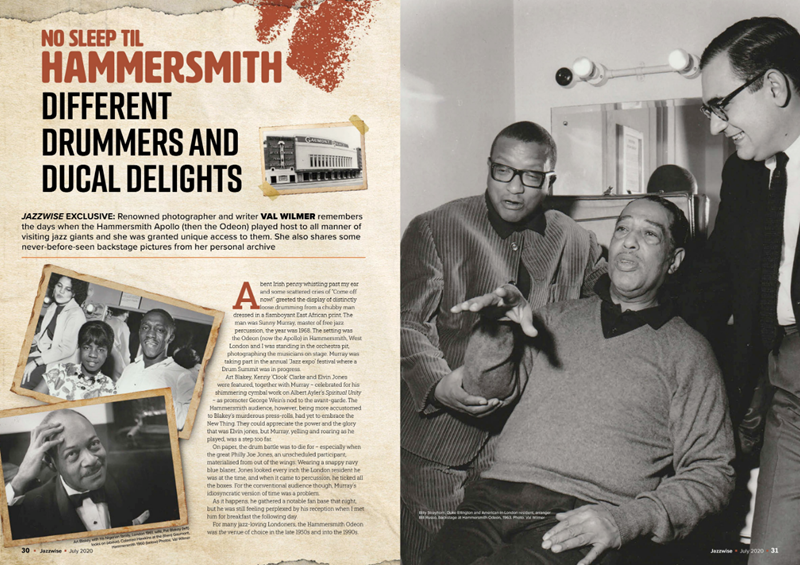 And lest you forget, Jazzwise brings you all the latest jazz news and gossip as well as all essential new, archive and vinyl album reviews – plus books, live reviews and our nationwide gig guide. More jazz than you'll ever hear…
Never miss an issue of Jazzwise magazine – subscribe today!