Bill Evans: The Quiet Man
Brian Priestley
Tuesday, October 26, 2021
More than 40 years after his death, Bill Evans continues to exert an enormous influence on jazz. Brian Priestley re-evaluates the work of this still misunderstood master musician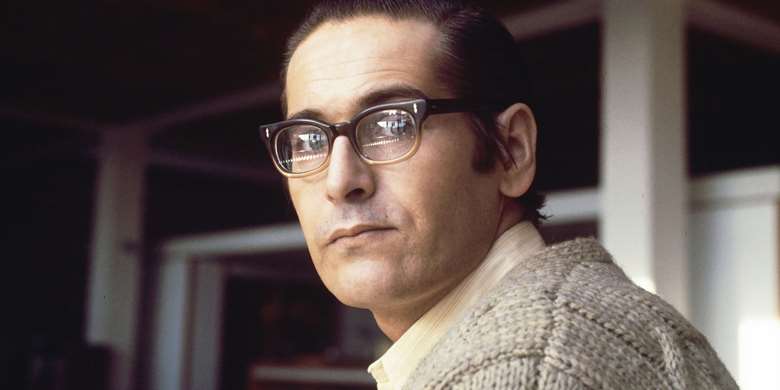 On the last Sunday of June 1961, Bill Evans' musically successful trio was ending a two-week stint at NYC's Village Vanguard. Riverside Records, which had already released four albums by the pianist including two with his current trio, decided to record them live during both their afternoon and evening sets. The mere idea of doing so was a fairly new one: Sonny Rollins had done his famous trio album A Night At The Village Vanguard as long ago as 1957 (and there's a bootleg of broadcasts from there by Stan Getz earlier the same year) but there seem to have been no follow-ups until just six months before Evans, when in succession Gerry Mulligan, Charlie Byrd and Junior Mance all recorded albums there.
This was Evans' first regular trio, organised in late 1959 after he had tried out with players such as drummer Kenny Dennis and bassist Jimmy Garrison. The reason the line-up of Paul Motian and Scott LaFaro was so special was the then-surprising freedom of these two from their instruments' conventional backing roles, as already demonstrated in the trio's studio sets Portrait In Jazz and Explorations. But what initially made the two live albums from the Vanguard so cherished is that other disastrous anniversary. In the early hours of the first Thursday of July 1961, LaFaro (after playing for Stan Getz at Newport and then visiting with friends) lost his life in a single-car accident.


"Bill had this quiet fire that I loved on piano. The way he approached it, the sound he got was like crystal notes or sparkling water cascading down from some clear waterfall." – Miles Davis

It's often forgotten by more recent observers what a vibrant exchange of ideas characterised the early 'avant-garde' in this period. Of course, Ornette Coleman was a touchstone for the various currents swirling around the scene, and also something of a Marmite taste for both listeners and other musicians. But LaFaro had just recently worked with Ornette, playing alongside Charlie Haden in the famous Free Jazz double-quartet in December 1960 and deputising for Charlie six weeks later on the album simply called Ornette!.
As Haden later recalled: "When I was in L.A. [1958-59] Scotty LaFaro and I roomed together. He would practice for hours: he had all these Sonny Rollins solos he had written out in bass clef! I remained close friends with Scotty in New York and would go over there to see and admire them, and Scotty and Paul would come over to the Five Spot, too. When Scotty was killed at age 25 (I was 24), I was devastated – I couldn't play for months."
As for Motian, he had already recorded with George Russell among others, and would go on to work with Paul Bley and the young Keith Jarrett. His sensitivity to textures, and the realisation that it was unnecessary always to mark time when LaFaro and Evans were in dialogue, made him a key collaborator. Evans himself was now able to marry the energy of his early post-Bud Powell, pre-Miles work to all that he had learned during Davis' Jazz Track and Kind Of Blue period, and produced a unique distillation which has since influenced countless pianists. The initial release of Sunday At The Village Vanguard (recently reissued yet again on American Jazz Classics) had its repertoire selected after LaFaro's death, of course, and had dynamic versions of standards alongside the spaciousness of two LaFaro compositions, 'Gloria's Step' and 'Jade Visions', while the follow-up release included recastings of a couple of songs Evans had recorded previously, such as its title track 'Waltz For Debby'.

It was of course Miles who put Bill on the international jazz map, and it was Kind Of Blue which fixed in some people's minds a certain narrow image of Evans as a purveyor of majestic moodiness. But it's interesting that Miles' own comments in his autobiography paint a more nuanced picture: "Bill had this quiet fire that I loved on piano. The way he approached it, the sound he got was like crystal notes or sparkling water cascading down from some clear waterfall." And, along with the metaphors, he added: "I had to change the way the band sounded again for Bill's style... Red [Garland]'s playing had carried the rhythm but Bill underplayed it and, for what I was doing now with the modal thing, I liked what Bill was doing better."
The material that changed the band's sound included 'Blue In Green', its 10-bar chorus being actually created by Evans in response to a specific suggestion from Davis, and 'Flamenco Sketches' where Bill helped Miles in formulating the succession of scales used by the soloists. To be sure, there were precedents in Evans' early recordings for the aura that he distilled on Kind Of Blue, in his ballads such as 'Young And Foolish' (whose central section doubles the speed of the changes, as does 'Blue In Green') and in the slow, unaccompanied, ostinato-based improvisation 'Peace Piece' (that Miles allegedly wanted to emulate in 'Flamenco Sketches').
The existence of occasional solo items is a strand of his output not often celebrated enough, and his live gigs would often have a solo interlude. As well as memorable moments such as the first recording of his 'Turn Out The Stars' (from At Town Hall) and the Montreux version of Gershwin's 'Porgy', there are several late examples of extraordinarily energetic unaccompanied playing, often as a lengthy intro to the trio, in Evans' extremely well-documented final year's live recordings. His studio work also created three different sets of Conversations With Myself, where the pianist interacted with himself through overdubbing, the first of them done early in his relationship with Creed Taylor.


His stature continues to grow, and it's not just a question of his influence, since his position as one of the greats on his chosen instrument is unassailable

The latter's sensitivity allowed Evans to include a track from the first session, where one of the pianos was recorded fractionally out-of-tune, the doomy modal improvisation becoming a suitable memorial to the recently-deceased fellow addict Sonny Clark (whose anagram provided the title 'NYC's No Lark'). When Bill's manager Helen Keane took over production duties, the entirely unaccompanied album Alone was spread over no fewer than six separate sessions – illustrating the care and attention he brought to this project; Evans sent copies of unreleased alternate takes to drummer Tony Oxley, and not just any alternates, but takes 19 to 23 of a single tune.
If that contrasts with the apparent spontaneity valued by some spectators, it's easily balanced by listening to his occasional quintet albums like Interplay (with Freddie Hubbard) or Crosscurrents (with Lee Konitz), and especially his duos with Jim Hall (Undercurrent and Intermodulation). It's interesting that, although he wrote lots of originals, relatively few were taken up by other players. Those that were are more often heard in versions with added lyrics, including 'Turn Out The Stars', 'The Two Lonely People' and of course 'Waltz For Debby' (which, thanks to Gene Lees, became the only song I can think of where the first two A-sections are covered by a single sentence).
But he did put his individual stamp on lots of song standards, from the ancient to the then-recent (Cole Porter to Paul Simon respectively), and blessed them with memorable interpretations, thanks to his subtle voicings and keyboard touch.
All of which led, of course, to him being labelled a 'cocktail pianist'. Indeed, like Teddy Wilson before him, the 'classical' sensibilities of his work led to him influencing whole generations of those whose ambitions were indeed as cocktail pianists. Although thankfully not deterred, Bill acknowledged to Marian McPartland the criticisms of his approach: "People have a certain image of my playing. They never think of me as a strong player, more as a ballad player. Yet they only have to listen to some of my earlier records to realise I am basically a stronger player. When Philly Joe [Jones] was with the group he got me into playing harder." It shouldn't be forgotten that, early on, he'd been capable of energetic blowing on things like Rollins' rhythm-changes tune 'Oleo' or Bill's own original 'Five', where the melody is played in 5/4 time over a 4/4 backing; and of robust sideman work on sessions by George Russell and Charles Mingus.
Philly Joe's comment was that "Playing with Bill is one of the most beautiful things that could happen to a drummer". No doubt Paul Motian, one of whose early models was Philly Joe, would have agreed and so would Jack DeJohnette, who worked with him for a few months in 1968 and appears on several recent archive releases (including last year's Live At Ronnie Scott's, which was produced from Jack's own bandstand tapes). These players were followed by other participative drummers, including Marty Morell and Joe LaBarbera, and Evans was especially fortunate in finding bassists after LaFaro's demise. His immediate replacement Chuck Israels was no slouch, though perhaps less pushy, but then Eddie Gomez (who stayed with Bill for 12 years) was everything that LaFaro had been, and more.
Again, it's not emphasised enough how widely influential was that interplay between the members of Evans' trio with LaFaro and Motian – without them, Miles' 1960s rhythm section of Hancock, Carter and Williams, in themselves so influential, would doubtless not have sounded as they did. And it goes without saying that the piano playing of Herbie and Chick and Keith, and thousands of their followers, absorbed an awful lot from Bill. As Orrin Keepnews, his first producer at Riverside, wrote as long ago as 1983:
"After a while, the original works may no longer seem as fresh and adventurous when we return to them – simply because we have heard so much music in approximately the same vein. Even worse, listening to various self-appointed disciples who only grasp (and coincidentally exaggerate) one aspect of the master's style almost inevitably tends to leave a lopsided and diluted memory of what the original artist was really trying to say."
Fortunately, it's relatively easy to go back to the original, as there's a lot of actual Evans around at the moment. Many of the previously mentioned tracks or sessions are excerpted on the superb compilation Everybody Still Digs Bill Evans (read the review) while, as well as the reissue of Sunday At The Village Vanguard itself, the less frequently celebrated At Town Hall is due to be recycled in October. In terms of recently-rediscovered archive material, the Resonance label's Live At Ronnie Scott's is now about to be followed by an album of 1969 recordings from the Netherlands called Behind The Dikes (read the review). And, if you're one of those collectors with money to burn, you could look for secondhand copies of the 18-LP retrospective of the Riverside and Milestone releases or the 18-CD compilation of Verve material, some live material from which has not been made available in any other form.
We've now already passed the 40th anniversary of Bill's own death (which was immediately commemorated by the Pat Metheny/Lyle Mays 1980 composition 'September Fifteenth'). His stature continues to grow, and it's not just a question of his influence, since his position as one of the greats on his chosen instrument is unassailable.
---
This article originally appeared in the July 2021 issue of Jazzwise magazine. Never miss an issue – subscribe today