Eric Dolphy: Conversations with the Unseen
Thursday, October 21, 2021
Eric Dolphy's death, aged 36 on 29 June 1964, cut short a rare and highly original talent that, in less than four years, had seen him record a number of definitive jazz albums, not least his own singular Blue Note classic, Out to Lunch!. Stuart Nicholson reassesses Dolphy's unique contribution to jazz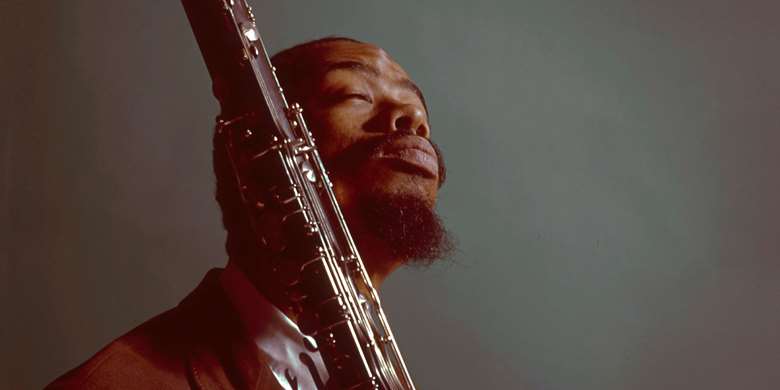 Along with Coltrane and Coleman, Eric Dolphy played a significant role in influencing the development of the avant-garde in jazz in the late 1950s and early 1960s. He featured on Coleman's seminal Free Jazz from 1960, and toured and recorded extensively with both Mingus and Coltrane. He developed a style of playing that was wholly his own, characterised by wide interval leaps and unorthodox note-to-chord relationships and played a leading role in extending the range of the alto saxophone by at least an octave. He released the potential of the bass clarinet as a convincing solo instrument in jazz and with Coltrane explored the possibilities of extended improvisation. In 1960 he was among the very first to experiment with an Indo-jazz fusion and was an innovator in the use of raw sounds for their emotional impact, rather than for their melodic or harmonic effect. Though not the first (an honour that belongs to Coleman Hawkins and Picasso in the late 1940s), Dolphy's unaccompanied solo recordings on alto sax, bass clarinet and flute proved to be influential in paving a path for other saxophonists – such as Anthony Braxton – and flautists to follow. A thoroughly schooled musician, able to read the most complex music at sight, he was, in short, a true jazz original.
Dolphy's impact on his fellow musicians during the 1960s was related in a memorable moment during Tom Surgal's new film Fire Music, that debuted at the New York Film Festival in September 2018. In it, the late reed player and flautist Prince Lasha and alto saxophonist Sonny Simmons explained what drew them to the New York scene of the early 1960s. The two were then based in California and recounted how they were in a record store marvelling at an LP by Eric Dolphy. "Where is he?" Lasha recalled asking Simmons. "He's in New York", said Simmons, "gonna be ready to leave in two weeks? I want to see this motherfucker; you know what I mean?" Even today, Dolphy's significance is not lost on many leading contemporary jazz musicians, such as Steve Coleman: "Dolphy was the first guy I heard play the shit out of the bass clarinet, the alto saxophone, and the flute. I mean, he got around all three of them, he was killing, just getting around and had a great sound and everything, a strong sound – he was a virtuoso."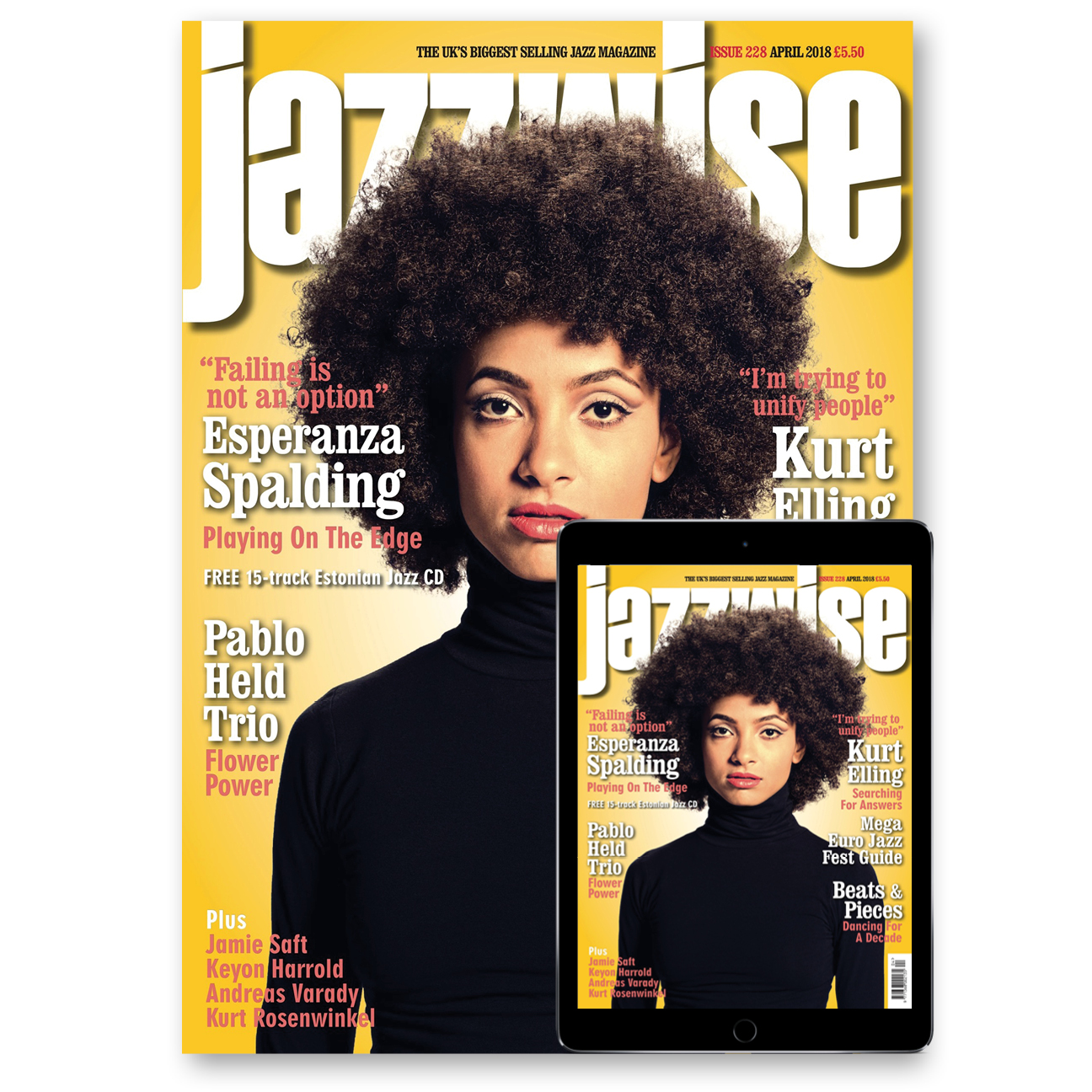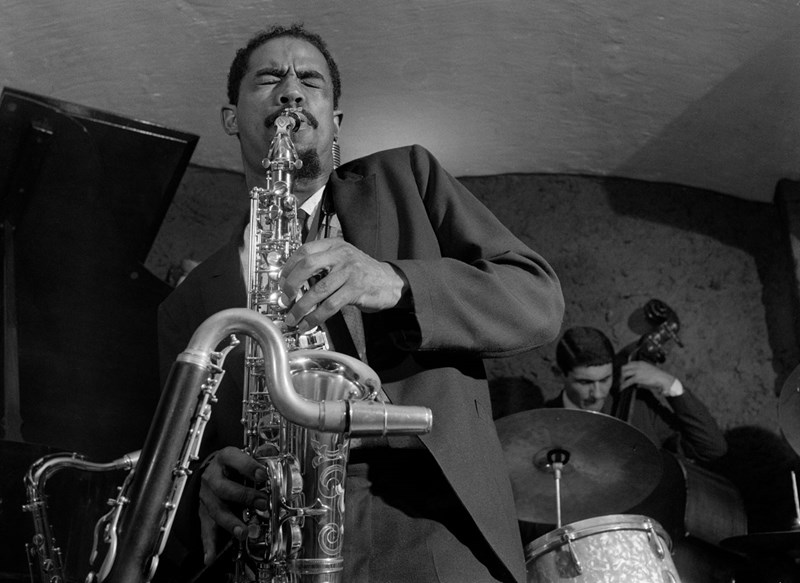 Eric Dolphy (photo: Jean-Pierre Leloir)

The latest release from Resonance Records – Eric Dolphy's Musical Prophet –The Expanded 1963 New York Studio Sessions – seems perfectly judged to remind us of Dolphy's once seemingly secure reputation in jazz. It's the first official release of previously unissued Eric Dolphy studio recordings in over 30 years and includes 85 minutes of music that has never been previously released. The three album set includes the albums Conversations and Iron Man, plus unissued and alternative takes. Originally produced by Alan Douglas, it seems the original tapes had been stored, along with other personal items, by Dolphy himself in a suitcase that he gave to friends for safekeeping before embarking on his ill-fated European trip in 1964. Five decades later they were given to flautist James Newton, who then contacted the folks at Resonance.
The recordings were made at a pivotal point in Dolphy's career, creating a bridge between his work for the Prestige label between April 1960 and September 1961, collected on the 9CD set, Eric Dolphy: The Complete Prestige Recordings, and his magnum opus, Out To Lunch! from 1964. Evidence of Dolphy's mastery of the flute and bass clarinet can be heard on a series of duets with bassist Richard Davis. In this most musically demanding of contexts, he performs 'Ode to Charle Parker' on flute and 'Alone Together', 'Come Sunday' and 'Muses' on bass clarinet, while 'Love Me' is a solo performance on alto sax. Throughout, his full tone on all instruments is projected with great clarity, while his ease of execution allowed him to smoothly achieve the most awkward of intervals with evenness and fluidity. His expressiveness, especially on 'Come Sunday', underlines how he had developed his own voice in jazz, acknowledging Charlie Parker, but nonetheless resolutely individual, built on the solid foundations of what had gone before him.
On the ensemble sessions, Dolphy leads Woody Shaw on trumpet, with Prince Lasha on flute, Sonny Simmons on alto, Clifford Jordan on tenor and it's interesting that he prefers Bobby Hutcherson on vibes to piano accompaniment, with Richard Davis or Eddie Kahn on bass, and J.C. Moses or Charles Moffett on drums. Here, the standout tracks are 'Burning Spear', 'Music Matador', 'Jitterbug Waltz', 'Iron Man' and 'Mandrake'. Directing an ensemble of his own music, the leader's imprimatur is clear: this is music of great poise and profundity that possess an undercurrent of edginess, exemplified by the tone of Dolphy's alto, which has a fullness and bite not apparent on many other recordings.
Eric Allan Dolphy, Jr. was born in Los Angeles on 20 June 1928, and was brought up with a very clear value system – to be clean, polite and never behave in a way that might let himself down. "By the age of two," recalled his father Eric Snr, "His two favourite things were listening to music and picture storybooks." Dolphy's mother, Sadie, was devoted to the choir at the People's Independent Church of Christ and regularly took her son to rehearsals, leading to his becoming a choir member himself and instilling a religious commitment that never left him. He started playing clarinet when he was six and within a month had joined the school band. At Forshay Junior High School, Dolphy had oboe lessons but taught himself the alto saxophone by listening to Charlie Parker records, his parents soundproofing their garage so he could practice undisturbed. By now it was apparent he was devoted to music, leaving little time for other studies and while he did not seem to have been a great student, he excelled in music. At the age of 13 he was awarded a certificate by the California School Band & Orchestra Association, having being judged "Of superior ability on clarinet".

By the time he graduated from Forshay and entered Dorsey High School, music, including jazz, was completely dominating his life. He became a student of Lloyd Reese, formerly a pianist in Les Hite's band, who was "probably the greatest all-round teacher in LA." By now, a picture of Dolphy begins to emerge of an extremely polite, well-mannered young man of considerable charm, as his mother told Alan Saul in an interview in 1975: "He was always a happy person. Even if things weren't good, you'd never know it. He was always happy and he was always helpin' someone else… he was always funny, always enjoyed being home, enjoyed sports – swimming, tennis."
Graduating from Dorsey he entered Los Angeles City College, figuring prominently in the college orchestra where he came to the attention of bandleader and arranger Gerald Wilson, who took time out to encourage his talent. In 1949 he joined Roy Porter's big band, with which he recorded, before entering military service in 1950. After completing his conscription, Dolphy returned to Los Angeles in 1952 to more intensive study and practice; a window into his regime provided by the Eric Dolphy Collection at Washington's Library of Congress, where among his artifacts are 125 Daily Studies for Saxophone by H. Klose, The Developing Flautist by Norman Dello and Daily Drills for Clarinet by Arban and Vanasek, plus the sheet music of 'Rag-Time' by Igor Stravinsky, 'In the Inn' by Charles Ives, 'Partita in A Minor for Flute' by J.S. Bach and Milton Babbitt's 'All Set'. As his mother Daisy related in 1975, "He was more of a long-haired type".
Dolphy's activities between 1952 and 1958 have always been sketchy; we know he played several studio sessions directed by Gerald Wilson backing popular singers of the day, recorded with Clifford Brown at his home, and he apparently ran his own group, but less well known is that he was managed by Buck Ram, who was also the agent, producer and composer of The Platters, one of the most successful vocal groups of the early rock'n'roll era with four number-one hits and 40 singles that charted on the Billboard Hot 100 between 1955 and 1967. You won't find this in the jazz history books, but during these years Buck Ram kept Dolphy working as a member of The Platters backing group, with whom he toured and recorded. He's thought to have played on some of The Platters' greatest hits, such as 'Only You', 'Twilight Time' and 'The Great Pretender'. In fact, he can actually be seen backing The Platters on baritone sax in the motion picture Rock All Night, and heard on the subsequent soundtrack album of the same name on the Mercury label.
However, Dolphy's most famous movie appearance was as a member of Chico Hamilton's group in Bert Stern's Jazz on a Summer's Day, filmed at the Newport Jazz Festival, Rhode Island in July 1958 and generally considered to be the finest jazz film ever made. He appears on flute playing the haunting 'Blue Sands'. Dolphy had joined the Hamilton group in early 1958, replacing Paul Horn, appearing on five albums with the group, and when Hamilton went out on tour at the end of 1959 the band ended up in New York where Hamilton promptly disbanded the unit; in a letter to his father Dolphy said matter-of-factly: "I am in New York, Chico broke up the group at the end of the tour. So I stayed and am still here." From this point on, Dolphy's career would take off in a way that would have been impossible had he stayed on the West Coast.
In 1960 John F. Kennedy was elected 35th President of the USA and he hit the ground running. So too did Dolphy on his arrival in New York City. In 1959 he became part of Charles Mingus' Jazz Workshop at a New York Club called the Showplace. He began the new year in a big band directed by Sy Oliver for an album by Sammy Davis Jr and, by 1 April, he had secured a recording contract with the Prestige label, and his first date as a leader. Outward Bound, with top New York jazz musicians Freddie Hubbard, Jaki Byard, Roy Haynes (and cover art by Richard 'The Prophet' Jennings), is now regarded as a classic. The following month he recorded Pre-Bird (later Mingus Revisited) with Charles Mingus, and with the Oliver Nelson Sextet and in June with the Ken McIntyre-Eric Dolphy Quintet. In July he recorded 'Improvisations and Tukras', a practice tape made with the Indian classical dancer Gina Lalli on tabla and vocal, with Roger Mason on tamboura. Here Dolphy plays a demanding, almost athletic flute ostinato over chanting and tabla patterns that conform to the steps of Kathak dancing and represents one of the earliest forays into creating a synthesis between jazz and traditional Indian music that would later become known as Indo-jazz. This performance, and four other rare Dolphy recordings, came from the same source as the Musical Prophet sessions and was released in 1987 as Other Aspects by Blue Note. Later that month Dolphy was at the Antibes Jazz Festival with Mingus, Mingus at Antibes, and in August he was recording his second date as a leader, Out There. By September he had entered the orbit of John Lewis and Third Stream experimentation, recording Essence for the Atlantic label, before touring with Charles Mingus, recording Mingus in November and rounding out the year with another Third Stream endeavour, this time with Gunther Schuller, and on 21 December he recorded Far Cry under his own name with trumpeter Booker Little – their first time on record together – with one side of the album presenting a suite dedicated to Charlie Parker and on the other a Billie Holiday tribute penned by Mal Waldron called 'Left Alone'. Later the same day – 8pm to 12.30am – he appeared on Ornette Coleman's classic Free Jazz. By the end of 1960, Eric Dolphy had well and truly arrived.
The year 1961 continued at the same breathless pace – a record date with vocalist Abbey Lincoln preceded Oliver Nelson's Blues and the Abstract Truth, one of the classic jazz recordings of this period, and dates with Booker Little – Out Front – and Ted Curson followed. On 8 May he was on another jazz classic, George Russell's Ezz-thetic, then came John Coltrane's Africa/Brass session for Implulse!, where he also contributed arrangements. Two days later he was appearing on Coltrane's Óle for the Atlantic label. In June came dates with Ron Carter, Where?, and The Quest under pianist Mal Waldron's leadership with Booker Little on trumpet and the following month came another Dolphy classic, Live at the Five Spot, again with Little and Mal Waldron, followed by a live date with Coltrane at the Showboat, Philadelphia. On 1 August he was playing on Max Roach's classic Percussion Bitter Sweet, and he was then off to Europe, playing in Berlin, Sweden and Copenhagen, before re-joining the John Coltrane Quartet in the Village Vanguard for a series of sessions that appeared on Live at the Village Vanguard and Impressions. Then it was back to Europe to tour with the Coltrane quartet for the rest of the year and a series of concerts which produced several European recordings – and many bootlegs.
In 1962, he was still with Coltrane, appearing in Birdland in February, plus a series of recording sessions under his own name and with Pony Poindexter, Benny Golson, Third Stream ventures with John Lewis and Gary McFarland, followed by the famous/infamous Town Hall concert with Charles Mingus followed in October, The Complete Town Hall Concert. The following year was equally eventful and began on New Year's Eve as Dolphy appeared as special guest at John Coltrane's Lincoln Center concert. His recording dates that year included Third Stream explorations with Orchestra USA, a big-band session with Freddie Hubbard, plus the trumpeter's Body and Soul session for Impulse!, the Charles Mingus classic Mingus, Mingus, Mingus, Mingus, Mingus, and The Individualism of Gil Evans. In November he was back with the Coltrane quartet in Rudy Van Gelder's studio, recording tracks that appeared on Impressions. It served to highlight what an in-demand musician Dolphy had now become in such a short time, able to fit seamlessly into a wide variety of musical contexts with ease, including the contrasting demands of touring and recording with both the classic John Coltrane Quartet and some of Charles Mingus' finest ensembles.
In 1964, Dolphy recorded his seminal Out To Lunch! for the Blue Note label, widely regarded as one of the finest albums to appear on that imprint, as well as sessions with the Sextet of Orchestra USA, and an unusual summit with pianist Bob James (later of smooth jazz fame) that produced the title 'Jim Crow' that appeared on the album Other Aspects. Apparently Dolphy was performing at the Once Festival in early 1964 (not 1960, as listed on the album release), and their 15-minute show was recorded the following day in the studios of radio WUOM, from whom Dolphy obtained the tapes. Dolphy's interest in performing contemporary classical music had become well known on the university circuit – Varèse's 'Density 21.5' was part of his flute repertory – and though 'Jim Crow' is not entirely successful with its well-meaning lyrics about racial harmony, it does contain a powerful flute solo by Dolphy near the end. On 18 March he was with a Mingus group for Charles Mingus Sextet with Eric Dolphy Cornell 1964, and two days later was featuring on Andrew Hill's classic Blue Note album Point of Departure. After touring Stateside with Charles Mingus, they embarked on an ambitious European tour together, recording The Great Concert of Charles Mingus at the Théâtre des Champs-Élysées, Paris, France on 19 April, and when the tour was concluded in May, Dolphy remained in Europe to work. During the Dutch Dolphy documentary Last Date, part of Mingus' concert in Stockholm is shown, and "the angry man of jazz" is overheard saying to Dolphy, "I'm going to miss you, asshole". It was a moving moment from the volatile performer.
On 1 and 2 June Dolphy performed and recorded with a Dutch group that included Misha Mengelberg and Han Bennink, the drummer later recalling: "He was a gentleman, a very, very beautiful guy. He was a gentleman in art, in music." After playing around eight concerts in Holland, Dolphy then travelled to Berlin for a club date with vibist Karl Berger. Bennink takes up the story: "He was playing with Karl Berger at a club in Berlin and he fainted. They brought him to the hospital straight away, and they laid him in a room. If they had checked his blood sugar immediately, they could have given him intravenous insulin and he probably would still be among us. What he did was he put three or four big spoonfuls of honey in one cup of tea because he loved it, not knowing he had diabetes. The doctors in Germany should have checked it out immediately." Sadly, those doctors assumed that, as Dolphy was black, American and a jazz musician, he was suffering from a drugs overdose and allegedly failed to treat him with due diligence.
Dolphy, who did not touch drugs or alcohol, was dead at the age of 36. It's remarkable to reflect that during the short period between his arrival in New York City in late 1959 and his death on 29 June 1964 – not even four years – he created several classic jazz recordings under his own name and was on many of the key jazz recordings made during this period. Dolphy was posthumously inducted into the Down Beat magazine Hall of Fame in 1964, Charles Mingus later reflecting: "Usually, when a man dies, you remember – or you say you remember – only the good things about him. With Eric, that's all you could remember." John Coltrane was equally generous: "Whatever I'd say would be an understatement. I can only say my life was made much better by knowing him. He was one of the greatest people I've ever known, as a man, a friend, and a musician." Praise does not come much higher than this, in life or in jazz.
---
This article originally appeared in the December 2018 issue of Jazzwise magazine. Never miss an issue of Jazzwise – subscribe today