Tubby Hayes: How The Little Giant Conquered The Big Apple
Simon Spillett
Monday, October 18, 2021
Saxophonist Tubby Hayes made history in 1961 as the first English jazz soloist to officially perform in an American club. Hayes expert and biographer Simon Spillett tells the story of this one-man jazz invasion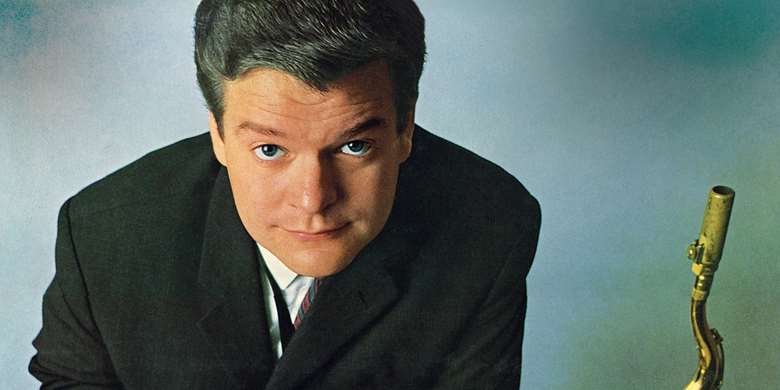 You know you've got something when Miles Davis turns up to catch your opening night. Why the famously anti-social trumpet legend had decided to spend his evening off atop a bar stool in a tiny Manhattan club was down to the pull of one man; the stout, cheerful-looking 26-year-old tenor saxophonist squeezed alongside three other musicians onto the venue's bar-level stage. The Half Note club itself was already becoming a noted New York night spot, its jazz policy having begun four years earlier in 1957. Since then, bands led by Al Cohn, Zoot Sims, Bob Brookmeyer and others had been regular attractions, and within a short time the club would become widely regarded as a spiritual home for another saxophonist's band – the quartet of John Coltrane. But tonight, Tuesday 19 September 1961, belongs to one man: Edward Brian 'Tubby' Hayes, British modernism's brightest light, whose arrival in the Big Apple that autumn was making headlines on both sides of the Atlantic.
Thought by some to be the ultimate 'coals to Newcastle' scenario, Hayes' pioneering visit to New York was actually more akin to sending in a Trojan Horse. Indeed, in the year or so leading up to the trip, it was obvious to all who heard him live that the English jazz wunderkind had ticked every single box imaginable on his local turf. Where else was there to go other than to the home of jazz itself – New York?
Hayes' back story is well-known, having recently been told in both biography and documentary form. His back catalogue also now looks healthier than ever – no small achievement for a British jazzman who died nearly 50 years ago – with 2019's motherlode The Fontana Albums 1961-69 restoring to splendour his finest recorded work. Accordingly, there's no excuse for today's jazz listener to remain ignorant of either his brilliance or his significance. Briefly though, his career up to that fateful US debut goes like this; born in London to musical parents (a dance band-leading father, a vocalist/dancer mother) in January 1935, Hayes began playing the tenor saxophone aged 12 and showed such precocious talent that by 15 he'd left school to turn professional.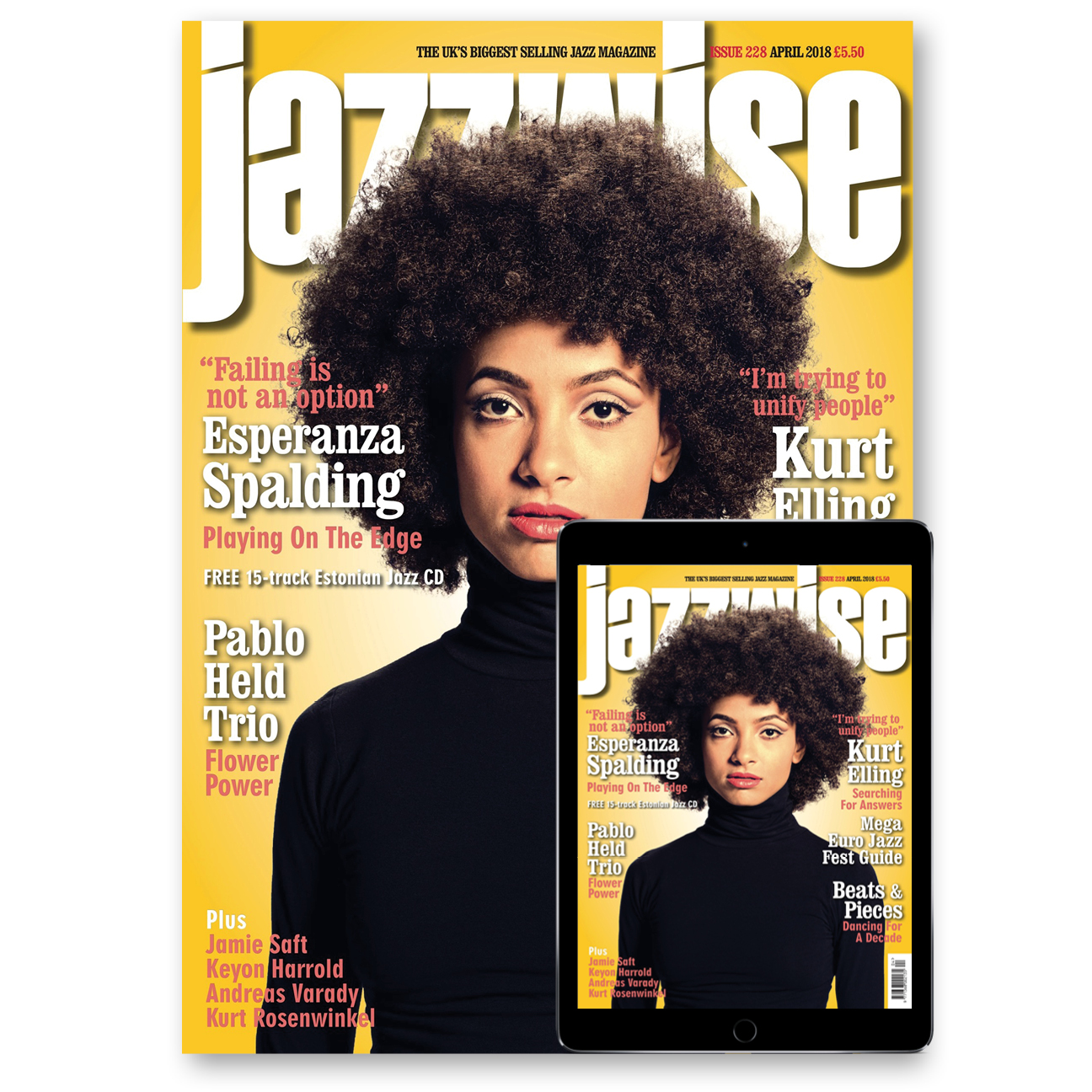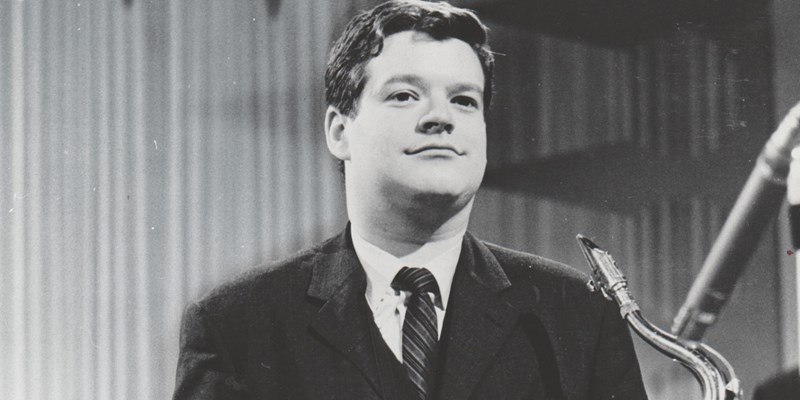 Tubby Hayes in 1961

Over the ensuing five years, shoehorning as much of his enthusiasm for bebop as was possible into such polite environs, he served his apprenticeship in a string of quintessentially English big bands, winning legions of fans, friends and female admirers, impressing musicians far older than himself and generally registering an impression of radiant confidence and natural ability rare in British jazz circles of the day.
"Had John Coltrane served his apprenticeship with Ambrose rather than Dizzy Gillespie, this is what he might have sounded like", one writer later observed. By the age of 20, Hayes was leading his own band and recording for the Tempo label, making a string of EPs that still pack a punch to this day. Diminutive in stature, yet towering in ability, he soon acquired a suitable nickname, The Little Giant. Sensitive about his height, Hayes hated the handle yet it stuck all the same.
Tubby's real breakthrough came in 1957 when he teamed up with fellow tenor Ronnie Scott (whom he had met in 1950, the older man recalling how the teenage tenor had 'scared me to death') to form the Jazz Couriers, a vigorous quintet which unashamedly echoed the message of Art Blakey, Horace Silver and the East Coast jazz aesthetic. Fast, palpably exciting and full of youthful brio, so forcefully did the band kick against the accepted notion that British jazz was automatically inferior to that of its American cousins that it was small wonder when the best US jazzmen began to take notice.
In 1958 they toured opposite the Dave Brubeck quartet (all but stealing the show) with the pianist commenting "they sound more like an American band than we do". There were similar endorsements from other travelling players, including Sonny Stitt, Frank Foster ("Tubby compares with Hank Mobley") and Donald Byrd, with whom Hayes recorded that year on a session headed by Jamaican trumpet maverick Dizzy Reece, covertly taped in London for the Blue Note label. On the resulting album – Blues in Trinity, produced by Tony Hall – Hayes stood in no-one's shadow, offering solos as technically dazzling as Johnny Griffin's and as full of heavyweight clout as those of Sonny Rollins. "Man, he can play", Byrd said of him afterwards. "I'd like to have thrown some really fast tempos at him, just to get him mad. But he'd have made them."
But the UK in the late 1950s was no place to be a Hard Bopper, not really, and although these years were ones in which the young Tubbs really did embody the Macmillan-coined aphorism of never having it so good, there was a sense of frustration too. Effectively in a one-horse race (few UK sax players could touch him for harmonic know-how or instrumental fluency), Hayes needed a bigger challenge. When the Jazz Couriers folded in late 1959, he instantly set about realising his dream to make an international jazz career.


"I feel I have a huge responsibility going with me for the whole cause of Jazz music in this country," he wrote. "I will do my utmost to create a favourable impression."

In the spring of 1960 he released a new quartet album titled Tubby's Groove, a record so authentic that it not only sold like hot cakes (a rare occurrence for a local product) but also garnered rave reviews in DownBeat ("an intelligent and sensitive performer...bold and caressing by turns") and – an unprecedented coup – became Melody Maker's Album of The Month in June 1960, the first ever British jazz record to do so; "Tubby Hayes is the complete musician – at 25" ran the paper's review, which praised Hayes for achieving "full maturity at a time when most jazzmen are still struggling to discover themselves."
Mature or not, the saxophonist was still up against an especially prohibitive brand of localism. That same month he featured in a BBC TV show which aimed to bring modern jazz into the nation's living rooms – Tempo 60 – which soon fell foul of corporate (and viewer) prejudice. Some saw his multi-instrumentalism, which by the tail end of the 1950s took in flute and vibraphone as well as several saxes, as needless showmanship. There were even a coterie of published critics who read Hayes' super-fluency as mere glibness, one speaking out against "epilogues that become, through repetition, first meaningless then tasteless."
Yet the passion behind the parade of super-fast runs was enough to convince the vast majority. And, unbeknownst to anyone at the time, it had very nearly won Hayes a US record contract, tapes of a trial session taped in London sent by the saxophonist's producer Tony Hall to Blue Note in early 1960. Disappointed with sales by their other British jazz signing Dizzy Reece, the company's Alfred Lion sadly said no, the recording waiting until 2011 to be unearthed and issued (as Tubby's New Groove, on Candid).
Still, Hayes was undaunted. In early 1961 he and his manager, Pete King (co-founder of Ronnie Scott's club) outlined a plan for the year immediately ahead: "I remember vividly that we went out for dinner," King recalled later, the purpose to formulate "a schedule for the way forward."
Those bucket-list wishes included, according to King, "[Hayes to] go to America and get a record deal and, hopefully, a [UK] television series." By the end of the year, each item on the agenda was done and dusted. The record deal came first, Hayes signing to the Fontana arm of Philips in March 1961 and producing his debut for the label within weeks. Featuring his regular quartet, a woodwind ensemble and a big band, Tubbs was a record bigger, bolder and more ambitious than anything he'd dared to try on the previous spirited but financially indentured Tempo imprint, its annotator Benny Green summing up the situation by stating "no other albums have been made [in the UK] with which I can draw comparisons."
Again, the LP sold well, but its importance went way beyond sales figures and cheering reviews. That summer, while Hayes completed work on the feature film All Night Long (alongside Charles Mingus and Dave Brubeck) and played everywhere from the Ostend Jazz Festival to the Top Hat Ballroom, Littlehampton, King flew to New York to try and broker a deal enabling Hayes to perform in the US. Although the absurdly protectionist Musicians' Union ruling about visiting American artists, begun prior to World War Two, had been partially alleviated by a band-for-band deal launched five years earlier (Ronnie Scott saying "America needs British jazz groups like Damascus needs a Synagogue") there had been no real inroads into an exchange of soloists, part of the reason being that so few British jazzmen were of the mettle to be genuinely 'swapped.' Those who had made a success in the States – Marian McPartland, George Shearing, Ralph Sharon, Victor Feldman – had emigrated to do so. Hayes neither wanted to do this nor – quite presciently, as it turned out – felt he should.
King began his charm assault with the notorious James C Petrillo of the American Federation of Musicians, a figure whose Teamster-type bearing the young Londoner found oddly familiar, "being from the East End anyway." The two men clicked, King given the green light for an exchange providing he could find both a suitable soloist and a willing venue. Tipped off about the Half Note by Zoot Sims, who'd agreed to be the US half of the deal, King played the club's family management team of the Canterino brothers Hayes' latest album and they were hooked. The deal was on. Announcing it in Disc magazine, King cut straight to the chase, assuring British readers that this was no mere token swap. "Just as we're searching for something fresh here, so are [US clubs]. And they want our guys. I was amazed how many people knew Tubby."
The bones of the exchange were simple: Hayes was to play a short stint at the Half Note in return for Zoot Sims playing a month-long residency at Ronnie Scott's Gerrard Street premises in London. On paper it looked easy, yet with the music press keeping him in close scrutiny, Hayes was mindful that it wasn't just his own hopes heading westward across the pond. On the day of his flight to New York, he penned an affectionate letter to his new wife Rose, saying "the greatest adventure so far of my life is about to begin."
"I feel I have a huge responsibility going with me for the whole cause of Jazz music in this country," he wrote. "I will do my utmost to create a favourable impression."
He did far more than that. Accompanied by the Walter Bishop Jr trio, his two weeks at the Half Note drew audiences including Paul Desmond, Al Cohn, Zoot Sims and Donald Byrd, Sims pithily summing up their response by saying "send him right back home – he is the end!" When Miles Davis turned up there was even a hint of mutual admiration, the trumpeter having taken home a copy of Tubby's Groove at the end of his British tour a year earlier.
Nevertheless, press notices received back in London read like bulletins from the front. Metronome found the Englishman "a swinging ambassador from Britain, who can definitely hold his own in fast company."
The bassist accompanying Hayes – Julian Euell – agreed: "He is among the top ten players – most people who went to hear him didn't know he was from London."
Hayes' own accounts wired home to Melody Maker were just as breathless; he'd met Sonny Rollins, who also transpired to be fan, sat in with Al Cohn and Zoot Sims ("he made us feel real sluggish"), attended record dates by Jon Hendricks and Buddy Greco and had even found time to pen a big band suite titled 'Impressions of New York' in his off-hours. "There's no getting away from it," he observed, "this is the place for jazz."
At the tail end of the trip, Hayes achieved another first, recording an album for the Epic label at Columbia's famous 799 7th Avenue studio (where classics by Tony Bennett, the Byrds and Bob Dylan would shortly be set down). Despite some last minute legal concerns - Pete King had to remind the American authorities that recording Hayes would provide work for local players and studio staff - over two nights a combined cast including trumpeter Clark Terry, vibraphonist Eddie Costa, pianist Horace Parlan, bassist George Duvivier and drummer Dave Bailey taped the emblematically titled Tubbs in NY (issued in the US as Tubby the Tenor and now available again on vinyl). Hayes had prepared himself meticulously, yet the sessions were highly informal with other players and newly won fans stopping by. With the leader on top form, cruising effortlessly through compositions by Rollins, Terry and others, there was more to the album than musical value; this was a propaganda exercise par excellence, its opening unaccompanied tenor seeming to shout 'yes, I'm really here!' Long regarded as equal to the best Americans, this was Hayes finally proving it for all to hear. Certainly the musicians alongside him thought so. "You're cruel" drummer Dave Bailey remarked after one typical up-tempo flight, while years later Terry, veteran of hundreds of recordings including iconic sessions with Duke Ellington, Thelonious Monk and Gerry Mulligan, called the recording "one of my albums that I like best."
Back home in the UK, Hayes received a hero's reception tempered by a certain cynicism. When issued by Fontana Tubbs in NY received rave reviews (Benny Green praised its "high musical content" and "historic significance" in The Observer), and there was even a 'welcome home' spot on BBC TV's magazine programme Tonight. Still, some of Hayes' musical friends were less impressed, especially at the new visibility and elevated financial pull he now possessed. "All of a sudden he was on the front page of the Melody Maker, he was Musician of the Year and everything," remembered fellow saxophonist Peter King. "Nobody knew who he was before that."
It wasn't strictly true. Hayes, however, knew who he was and he knew where he was going. Indeed, with Zoot Sims inaugurating the London end of the exchange deal that October, it looked to be the beginning of a golden age of musical parity. In some ways it was, Hayes returning to the USA in 1962, 1964 and 1965, working and recording with the likes of Roland Kirk, James Moody (the album Return Visit), Cedar Walton and Shelly Manne. The timing, however, was ill-starred. The 'Beatles explosion' soon put paid to the jazz soloist exchange idea and while it was a skewed sort of victory to get the Oscar Peterson Trio in a return for the Dave Clark Five, this was the way ahead.
The remainder of Hayes' own career was a mix of musical triumph and personal tragedy and, in some sense, he was to remain a world-class jazzman marooned among small island mentality, even for a time falling out with the management of Ronnie Scott's, the empire he'd effectively helped to build. Such thinking never stopped him though, and in that magnificent moment which was his US debut he forever banished the myth that British jazz was a second-rate substitute, a sea-change enabling the likes of Dave Holland and John McLaughlin to be hired by Miles Davis later on in the 1960s. "It does gee you up a bit" was the saxophonist's modest observation of the competition he'd found in New York. "You've got to try to be on top form."
Pete King remembered that "form" with less restraint; "he went in...and blew their fucking minds away. He was absolutely incredible."
---
This article originally appeared in the October 2021 issue. Never miss an issue of Jazzwise magazine – subscribe today