Video of the Day: Haroldo Bontempo and Jõao Donato share 'Risada'
Friday, November 10, 2023
Bringing together two generations of bossa nova musicians, 'Risada', translated from Portuguese to English as 'laughter', is the last known official release and recording from the Brazilian pianist and bossa nova pioneer João Donato, following his sad passing earlier this year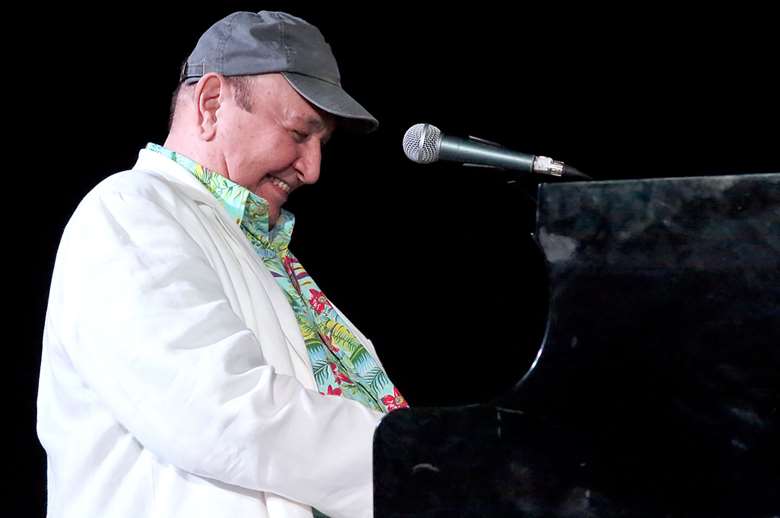 The song is a duet and collaboration with Haroldo Bontempo, at the time of recording 61 years younger than his co-writer and one of a new generation of post bossa nova, post-tropicalia artists from Belo Horizonte. Brimming with positivity, as was so often the case with João's recordings, 'Risada' is a laid -back bossa with a simple but richly textured horn lines, and hook-laden vocal harmonies.
Released in coordination with João Donato's wife and recorded at Kassin's studio, just three months before João passed away in July this year, 'Risada' was the result of a personal connection between Haroldo Bontempo and João Donato at one of João's concerts with Jards Macalé in Belo Horizonte. Haroldo and his band were appearing as support for the night, and it was during the soundcheck that Haroldo requested João 'listen up' and played a track he had framed around João's classic 1973 sound, inspired by the album Quem é Quem. João loved it but said it was missing something…and that paved the way to a recording session in Rio de Janeiro at the studio of Kassin, at the end of April 2023.
This landmark song also marks the final ever session João recorded with his crack team of session musicians who he has used and performed with since the 1990s, including the duo famed for their involvement in the Milton Nascimento classic Clube De Esquina - Luiz Alves and Robertinho Silva - as well as saxophonist Ricardo Pontes. 
Since his career began to blossom in Rio De Janeiro of the late 1950s, João Donato has worked with some of Brazil's revered music royalty, from the original banana-hat wearing singer Carmen Miranda to living legends Gilberto Gil, Caetano Veloso and Milton Nascimento. Composing and performing all kinds of strands of jazz, bossa nova & MPB he was never easily categorised, regularly sidestepping from funk, salsa, pop and so much more. Outside of Brazil he has recorded and collaborated with A Tribe Called Quest, Eddie Palmieri and Mongo Santamaria and was given renewed international acclaim when he recorded an album for Adrian Younge's happening Jazz is Dead label in 2021. 
25 year old Haroldo Bontempo started his career in music in 2017, with the EP Turbulência, from his first project, the experimental rock quartet Mineiros da Lua. In early 2020, he released his first solo album, Músicas Para Travessia, an intimate work full of feeling, inspired mainly by bossa nova and samba. With a positive response from friends, acquaintances, and strangers in relation to the album, Haroldo then decided to pursue a solo career and launched his second album, Haroldo Bontempo, in 2022, with greater zeal, arrangements and even more feeling.
Whilst there still exists unfinished original material by João Donato, as confirmed by Kassin, there are no plans for any future releases so far.
Haroldo says: ''It's sad to know that Donato never heard the finished version of the song, but it's also an honour to be by his side for one last laugh in this world. His laugh was contagious.''
See the video below and to download the song visit haroldobontempo.bandcamp.com

Watch