Hard Bop: The 10 Essential Albums
Thursday, October 7, 2021
Hard bop emerged in the 1950s, spearheaded by the likes of Horace Silver, Clifford Brown, Art Blakey, Jackie McLean and Sonny Rollins, who between them made some outstanding albums that still resonate loudly today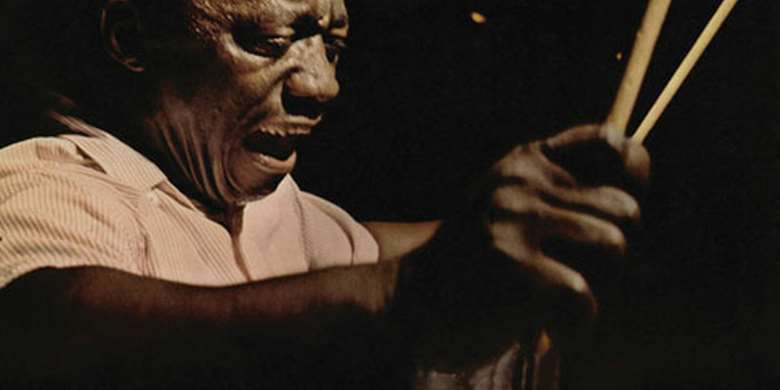 The tough guys on the East Coast had the same problem as the West Coasters and the Cool School: what do you do after Bird? A number of New York-based leaders and shakers came up with a similar answer: go back to the roots. Get happy. Drop the psycho stuff.
The greatest impetus for this came in the early 50s from a nucleus of late-comer boppers such as Horace Silver, Clifford Brown, Art Blakey, Jackie McLean, Sonny Rollins (who was in the Clifford Brown group after Harold Land) and Kenny Durham. For a brief time in the early 50s many of these men worked in the same groups, Horace Silver and Art Blakey even co-leading the original Jazz Messengers.
These men shared a belief in the great truths of modern jazz, its connections with earlier black musical forms - blues, r&b, spirituals - and this necessity to communicate these truths about their music to a new and modern audience. For Silver this was an easy assignment: he could come up with earthy, hummable tunes until the cows came home.
Yet by 1956 the original Messengers had split, with Silver taking most of the band and forming his first group, while Blakey (who also had a passionate interest in African music) held onto the name and found new players. Most of the later hard boppers came out of their bands. Trumpeter Clifford Brown, who had played with both men as well as with Lionel Hampton's big band, seemed more likely than anyone in the early 50s to be 'the future of jazz'. A player with incredible technique, limitless imagination and a tone so gorgeous you want to kiss it, Brown became the player everyone wanted to sound like. His and Max Roach's quintet with Sonny Rollins on tenor was the hottest small group in jazz, striking a balance between the old bop madness and a more poised, melodic approach.
The whole of the jazz world was put into shock by Brown's death in a car crash in 19S6. As with Parker, his influence on others was inescapable for a good ten years, with Donald Byrd, Lee Morgan, Booker Little, Freddie Hubbard, to name a handful, all showing deep roots in his style.
Other important players emerging from the hard bop arena, but who would go on to quite different musical conquests included altoist Jackie McLean, who played with both Blakey and Charles Mingus and made countless sessions for the Prestige label (often with Donald Byrd), and John Coltrane, who was part of Miles Davis's new quintet but whose hard, true sound guaranteed him limitless work at Prestige in a variety of hard-bop settings.
The trouble for hard boppers was that, by the end of the decade, their whole concept had been superseded by modal jazz on one hand and by the new ideas in avant-garde on the other.
The only ones to prosper were those who went seriously down the soul and gospel jazz route – Cannonball Adderley, Blakey, Silver, Oliver Nelson (who would come up with the stone classic Blues & The Abstract Truth in 1961 and also collaborate brilliantly with organist Jimmy Smith and guitarist Wes Montgomery), Bobby Timmons, Eddie Harris and a handful more. For the rest, it was a long goodbye.
---
Key Recordings

Clark Terry
Clark Terry
EmArcy
Terry was an old St Louis buddy of Miles and came to fame with Quincy Jones, Count Basie and Ellington. This 1955 session featuring Oscar Pettiford, Horace Silver and Art Blakey, with Quincy doing the small group arrangements, is brilliant hard bop with a scarifying opening track, 'Swahili', which plunges you into deepest Africa.
---

Clifford Brown & Max Roach
At Basin Street
EmArcy
Brownie and Max firing on all cylinders in 1956, with Sonny Rollins contributing powerful solos. This is take-no-prisoners, uncompromising 50s hard bop at its best.
---

Horace Silver
Song For My Father
Blue Note
Silver had been making great hard bop records for Blue Note since 1956, so Further Explorations from 1958 or Horace Scope from 1960 could easily have been put here. But this 1963 session with Carmell Jones and Joe Henderson is justly famous and should be the album of choice.
---

Art Blakey's Jazz Messengers
Moanin'
Blue Note
A more important Blakey record is the 1957 Atlantic meeting between the Messengers and Thelonious Monk, but Moanin' is almost as iconic as Miles' Kind of Blue, so here it is.
---

Sonny Rollins
Worktime
Prestige
Rollins came back from his first woodshedding break from the scene in 1955 fired up and ready to prove he was the best. This steamrollering album, with the Max Roach/Clifford band of the time minus Clifford, does just that.
---

Sonny Rollins
Saxophone Colossus
Prestige
After making his intentions clear with Worktime, Rollins eased up a bit and cut Saxophone Colossus in 1956, prompting calls from critics worldwide to acclaim him a genius. On the ball, those guys. This album also has the first appearance of 'St Thomas'.
---

Jackie McLean
New Soil
Blue Note
This 1959 date, McLean's first for Blue Note after half a decade with Prestige is as hard as hard bop gets. With Donald Byrd and Walter Davis, McLean leans heavily on those old East Coast licks.
---

Lee Morgan
Candy
Blue Note
Morgan made dozens of albums for Blue Note, both as leader and sideman: this quartet session is one of the best early ones, when he was a teenaged pretender to Clifford Brown's legacy. Sonny Clark's on piano and Lee's in great shape.
---

Freddie Hubbard
Breaking Point
Blue Note
Hubbard is generally, like Wayne Shorter, better as a sideman than a leader. This is an exception to the rule, bringing a working group (including Joe Chambers, Ronnie Mathews and James Spaulding) to the studio to record original material. As a fresh and weird take on avant-garde hard bop it's unique and valuable.
---

Art Blakey
Free For All
Blue Note
This 1964 date is the last magnificent gasp of hard bop in its purer form. The style just could not be pushed any further than Blakey, Shorter, Hubbard and Fuller slam-dunk it here. There is a boiling fury in this music which equals anything in the avant-garde of the time.
---
Never miss an issue of Jazzwise magazine – subscribe today