Introducing the November 2020 issue of Jazzwise, featuring Shabaka Hutchings
Thursday, October 15, 2020
Shabaka Hutchings – Reimagining A Legacy | The Women Who Changed Jazz – From Lil Hardin to Jutta Hipp | Guy Barker – Requiem For JC | WorldService Project – Fight The Power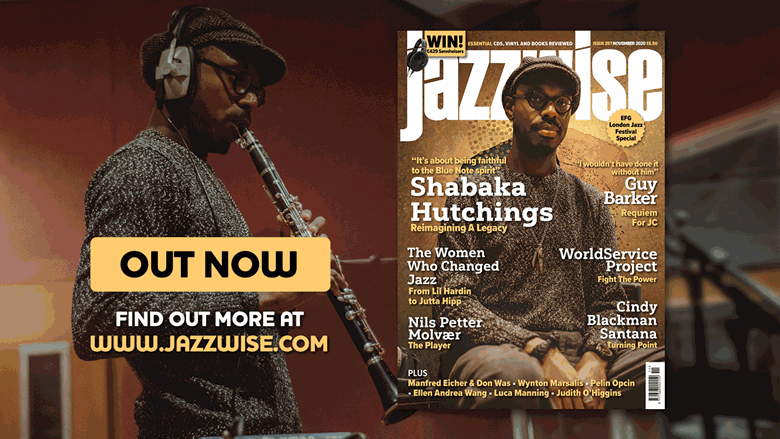 Jazzwise magazine's November issue is out now and is an EFG London Jazz Festival special with UK saxophone star Shabaka Hutchings on the front cover. Inside he talks about his contribution to the exciting new Blue Note Re:imagined album, alongside many other young stars of the UK scene who appear on the album.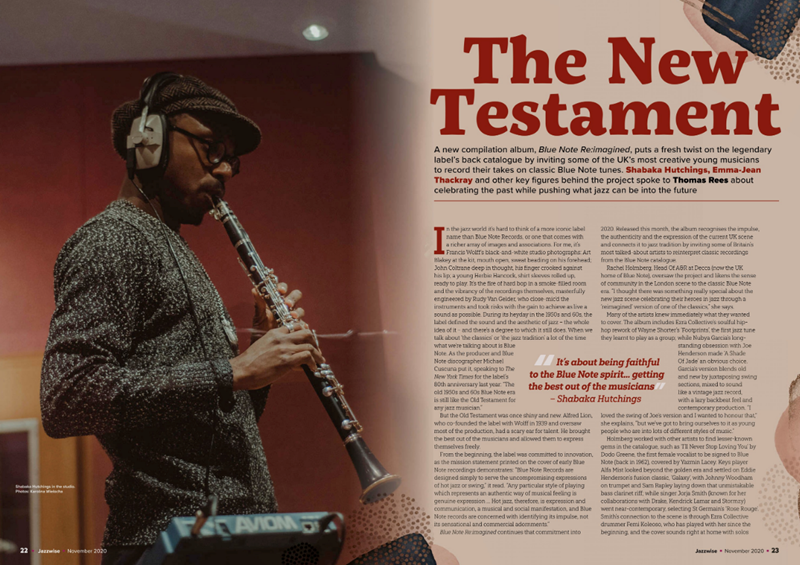 Also in the issue are in-depth interviews with jazz festival favourite Guy Barker; jazz-punk band WorldService Project, rising stars Luca Manning and Ellen Andrea Wang, renowned drummer Cindy Blackman Santana on the album that changed her life; re-discovering the unsung female heroes of early jazz; full festival listings and the UK's most extensive jazz reviews and news section.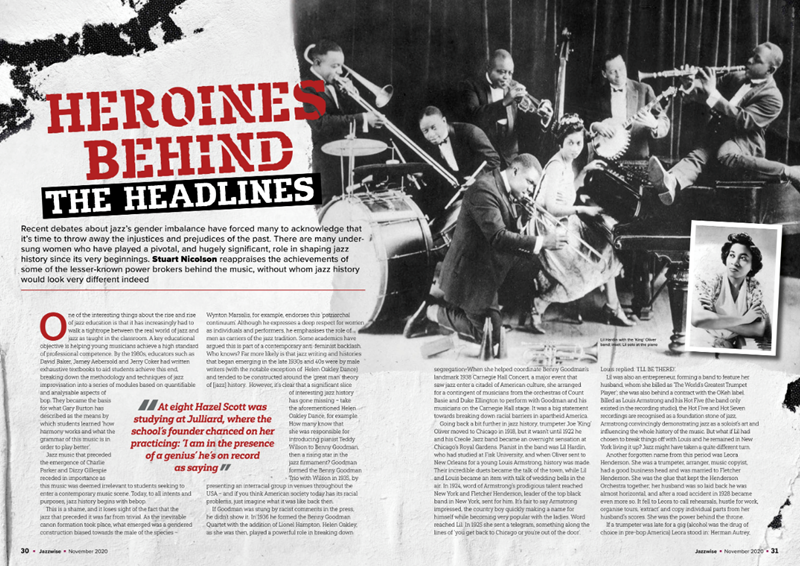 And lest you forget, Jazzwise brings you all the latest jazz news and gossip as well as all essential new, archive and vinyl album reviews – plus books, live reviews and our nationwide gig guide. More jazz than you'll ever hear…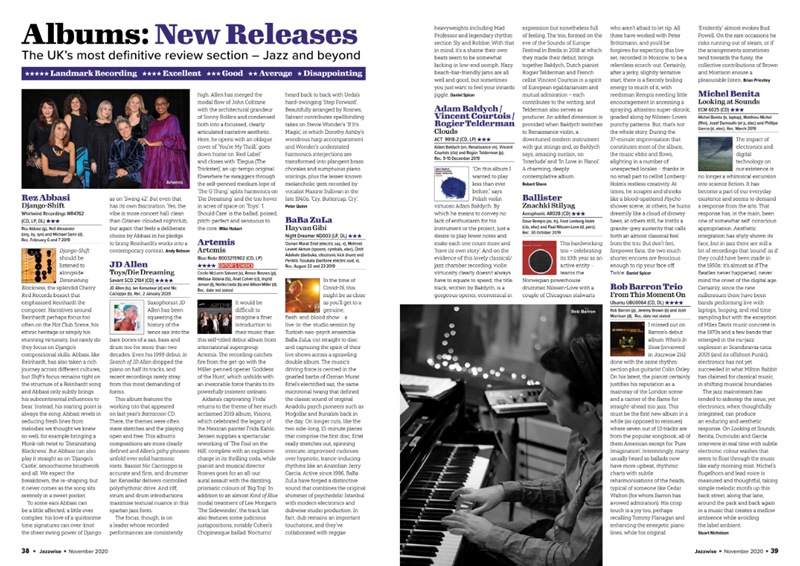 Reviews Database
Jazzwise is delighted to launch our searchable database of over 9,500 album reviews from every issue since 2010, making it easy for you to find the best recordings of your favourite artists and record labels and discover new releases.
The Reviews Database is available as part of several of our subscription packages, which you can explore here: Jazzwise Subscriptions