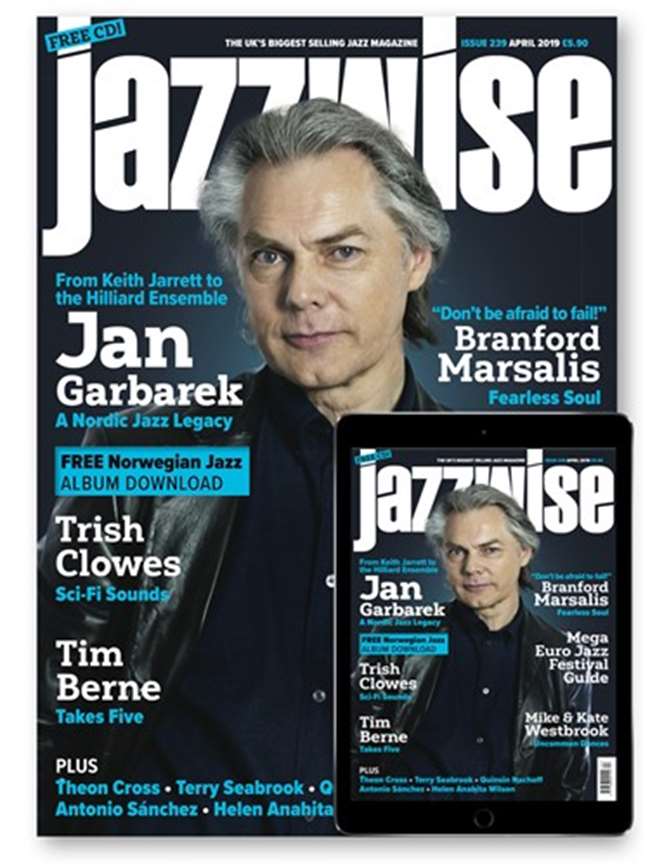 April 2019
Jazzwise magazine's big April issue is out now with an exclusive cover feature on influential Nordic sax giant Jan Garbarek plus a fantastic FREE 16-track Norwegian Jazz download album.
Also inside are exclusive interviews with Branford Marsalis, the dynamic duo Mike and Kate Westbrook, intrepid saxophonist Trish Clowes plus our six-page Mega European Jazz Festival Guide 2019-20.
And lest you forget Jazzwise brings you all the latest news and gossip from the jazz scene; as well as over 100 new, archive and vinyl album reviews – plus books, live reviews and our essential nationwide gig guide. More jazz than you'll ever hear...