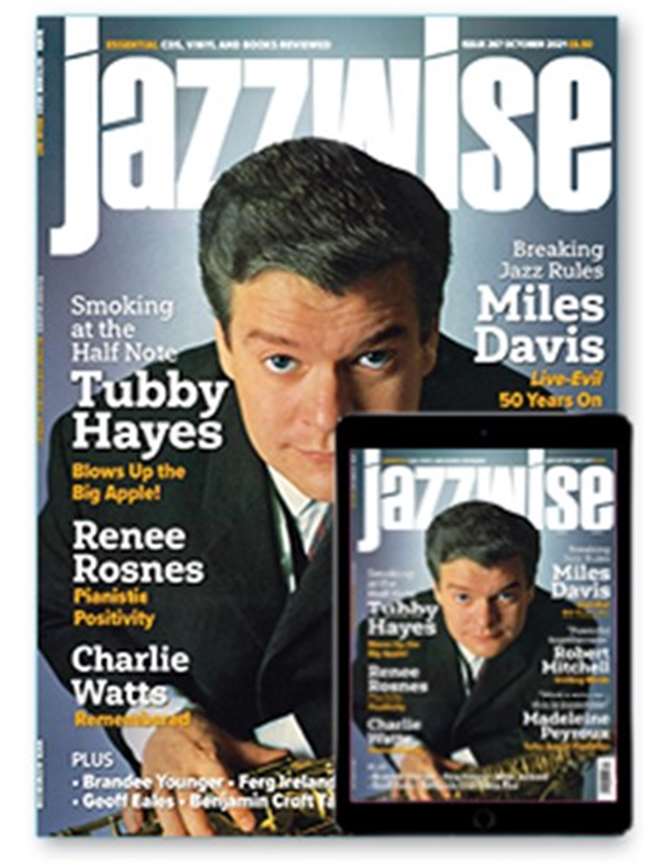 Jazzwise - October 2021
Jazzwise magazine's October issue is out now with Brit-jazz sax legend Tubby Hayes on the cover to mark the 60th anniversary of his famous debut in New York City. Inside there are also interviews with leading pianists Robert Mitchell and Renee Rosnes, singer Madeleine Peyroux selects the album that changed her life in Turning Point, an in-depth look the 50th anniversary of Miles Davis' iconic album Live-Evil, plus a tribute to drummer Charlie Watts.
Also inside are Taking Off interviews with rising star jazz harpist Brandee Younger and in-demand bassist Ferg Ireland, an album interview with former Gil Scott-Heron keyboardist Brian Jackson and fusion keys man Benjamin Croft selects the five albums he can't live without in Takes Five.

And lest you forget, Jazzwise brings you all the latest jazz news and gossip as well as all essential new, archive and vinyl album reviews – plus books, live reviews and jazz instrument news. More jazz than you'll ever hear...