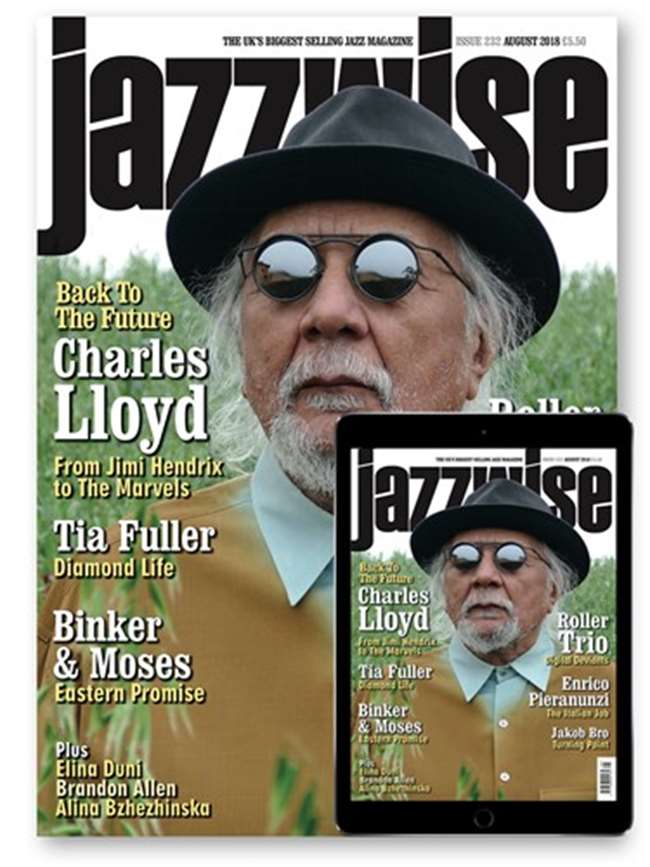 August 2018
The August issue of Jazzwise, the UK's biggest selling jazz monthly, hits the streets on 12 July with a cover feature and exclusive interview with iconic saxophonist Charles Lloyd. Celebrating his 85th birthday this year, the sax giant talks about his new album from his band The Marvels, which also features renowned singer Lucinda Williams, as well as his musical encounters with The Beach Boys and a near miss with Jimi Hendrix.
Also in this issue are in-depth interviews with Mercury nominees Roller Trio, Beyoncé's saxophonist Tia Fuller, award-winning duo Binker & Moses and top Italian pianist Enrico Pieranunzi.
And lest you forget Jazzwise brings you all the latest news and gossip from the jazz scene; as well as over 100 new, archive and vinyl album reviews - plus books, live reviews and our essential nationwide gig guide. More jazz than you'll ever hear....