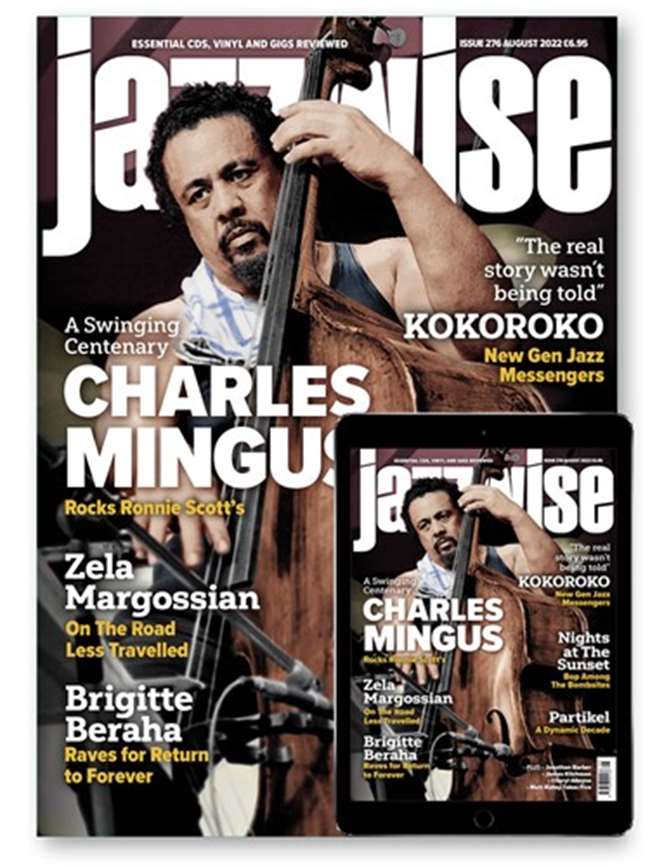 Jazzwise - August 2022
Jazzwise magazine's August issue is out now and celebrates the extraordinary life and legacy of bass giant Charles Mingus in an in-depth cover feature to celebrate his centenary this year with insightful testimony on his influence from current bass bosses Christian McBride and Boris Kozlov.
Inside there are exclusive interviews with rising stars of the UK scene – Afrobeat supergroup Kokoroko and acclaimed singer Brigitte Beraha – plus Val Wilmer's remarkable tale of London's lost 1950s jazz club, The Sunset, and a fascinating feature on stellar Armenian-Aussie pianist Zela Margossian.
There are also Taking Off features on rising star drummer Jonathan Barber and guitarist James Kitchman while top UK bassist Matt Ridley selects the albums he can't live without in Takes Five.
And lest you forget, Jazzwise brings you all the latest jazz news and gossip as well as all the essential new, archive and vinyl album reviews – plus books, live reviews, UK gig guide and jazz instrument news. More jazz than you'll ever hear…