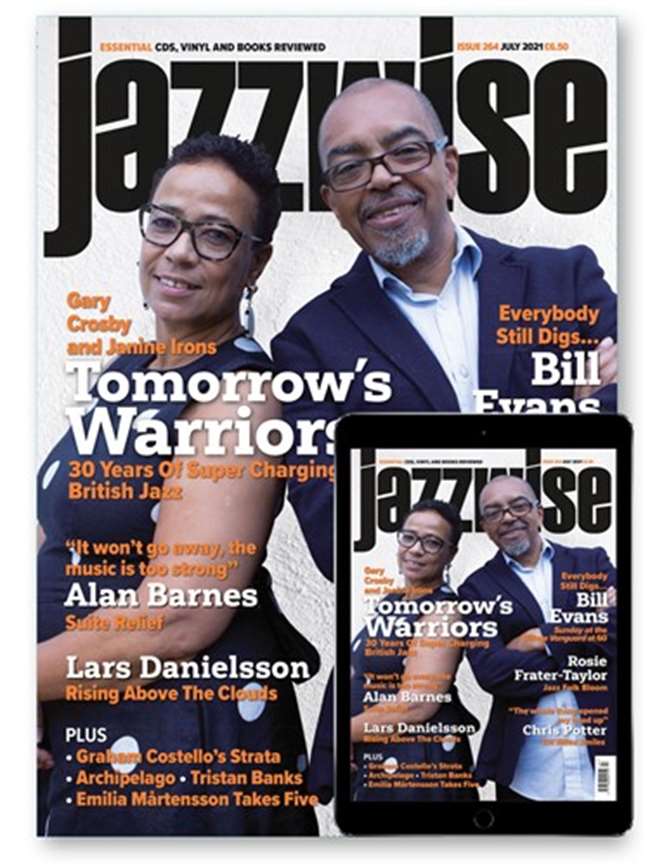 Jazzwise - July 2021
Jazzwise magazine's July issue is out now with a cover feature on the pioneering founders of Tomorrow's Warriors, Gary Crosby and Janine Irons, as they mark 30 years of their extraordinary jazz education work that's shaped British jazz into the global force it is today.
Also inside are interviews with saxophonists Alan Barnes and Chris Potter, rising star guitarist/vocalist Rosie Frater-Taylor, a major look back at piano legend Bill Evans' revered album Live at the Village Vanguard on its 60th anniversary plus Taking Off features on rising star ensembles Strata and Archipelago.
And lest you forget, Jazzwise brings you all the latest jazz news and gossip as well as all essential new, archive and vinyl album reviews – plus books, live reviews and jazz instrument news. More jazz than you'll ever hear...